---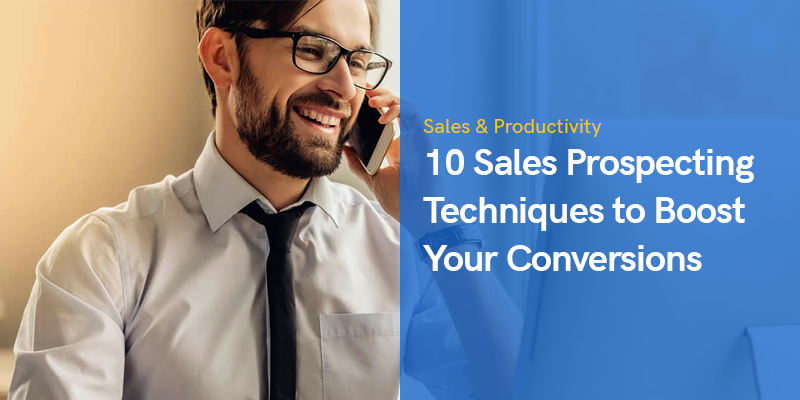 10 Sales Prospecting Techniques to Boost Your Conversions
Prospect to Client – How to Replicate a Sales Directors Success
Have you tried to put up an amazing sales campaign only to watch it fail? I have, and I'm sure you have too. This is why learning how to market your business effectively is more important than ever.
According to this research, 42% of reps find prospecting as the most difficult part of the sales process. Increasing your website sales is no easy task. It takes much effort since a lot of cold outreach campaigns result in low conversion rates. It can be time-consuming to find potential prospects every month to meet your quota.
However, if your business gets lots of visits but no conversion, you can fix this situation through sales prospecting techniques.
What Is Sales Prospecting?
If you're a salesperson or small business owner, sales prospecting can frustrate you a lot.
In simple terms, sales prospecting is a substantial part of a business that involves identifying good-fit customers. I mean you need to look at your lead list to find out which ones you will convert into profitable clients. Most of the time, it includes multiple forms of outreach tools like cold calls, email, or SMS messages.
It can be time-consuming and tricky, especially when you don't have the right techniques or don't know your prospects' needs.
10 Sales Prospecting Techniques to Boost Your Conversions
Nevertheless, reading through this post, you will find 10 solid sales prospecting techniques to increase your business conversions.
Understand Customer Behavior
According to the research by Salesforce, 70% of customers expect businesses to understand their needs and expectations. Customers are influenced by various reasons when it comes to purchasing products or services. This is why understanding their behavior and preferences is a top-secret to generating more sales in your business.
Knowing their behavior will provide you with a chance to develop products or services that suit their needs and boost your purchasing power. It is better to find out what your customers pay attention to. For example, you can include the sense of novelty, storytelling, social proof, case results, curiosity, or motivational stories.
Determine Your Unique Selling Proposition (USP)
While taking a bold step of stimulating prospect curiosity in buying your product or service, you need to think of a well-crafted unique selling proposition (USP) that makes your offer stand out.
A USP is something exceptional that can differentiate your products or services from that of your competitors. Offering discounts or free delivery is something any brand can give, which sometimes doesn't make your brand seem unique.
Think outside the box to offer what most of your competitors aren't. For instance, a legal marketing company called LawRank implemented the "No excuses. Just results" USP in their campaign that made them stand out from the crowd. This strategy encouraged customers to book more free consultations and clients, thereby resulting in increased sales.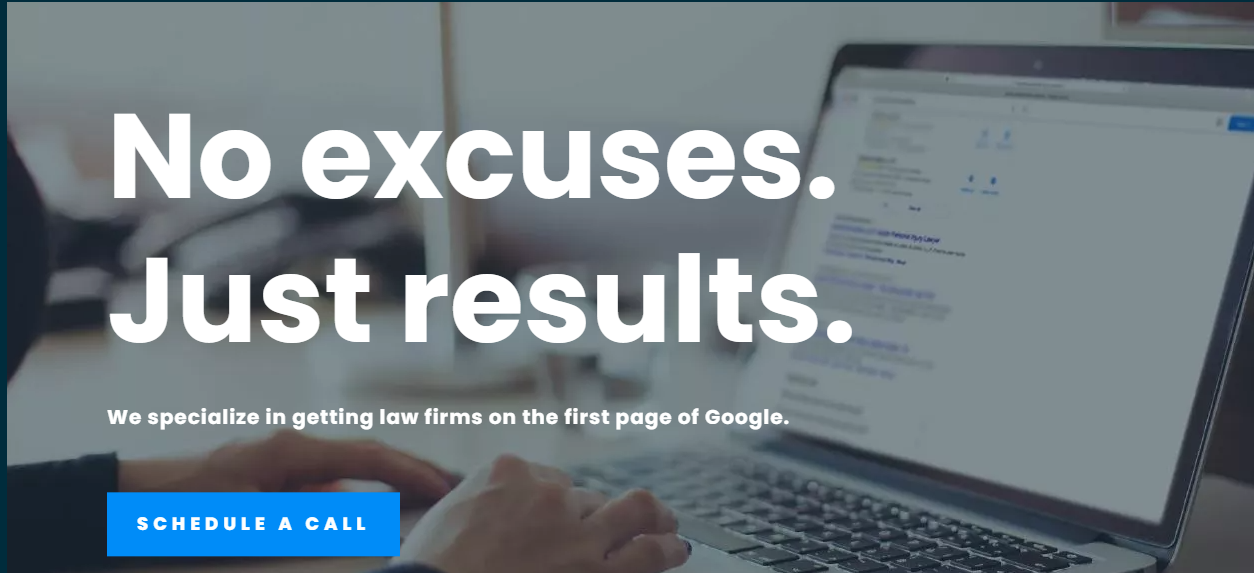 Your USP must be communicated and strong enough to pull new customers to purchase your product. So, rather than pitching about how great your product is, make your customers see how you do things differently.
Benefit from The Marketing and Sales Automation Solutions
Lots of businesses are overwhelmed with paperwork and find it challenging to manage the constant flow of data and information. Integrating marketing and sales automation solutions will significantly help streamline business data and operations. Some of the automation benefits include:
Satisfied Customers – Connecting with customers on an individual basis plays a vital role in your business. Using marketing automation will allow you to create campaigns that'll make your audience feel special at every point in time.
Automate Tasks – Using automation solutions reduces the stress of sending out paper orders. You can easily send out automated e-forms and expect instant feedback.
Easy Access to Information – Having instant access to information can make the difference in closing a sale. With automation, you can quickly provide and automate information effectively about what you're selling and answer questions when needed.
Your product or service offers might be unique, but you need to lead nurturing campaigns, automate follow-ups, and do other things to prospect more effectively.
Educate Your Prospects
Educating your prospects is not for you to talk about why someone should do business with you or talking all about your company and how you are unique.
Let me spill a little tip. Your customers care more about their situations than they do about your services or products.
Simply educating them with no expectation in return by giving valuable information on the problem they face and how it can be solved is a good one. Deliver useful content that discusses their weak points. You can create content in the form of ebooks, blog posts, case studies, or other formats that make it easy to digest for customers.
It'll portray you as an authority in your niche while giving you the best chance to improve your business sales.
Create Educational Videos
Educational videos in marketing are an excellent option as they convey your message to prospects much faster than simple text. When you have a human speaking in your video rather than using images or plain texts, you have a greater chance of attracting the right prospects.
You know that about 85% of prospects who view a product video are likely to purchase. This is mainly because people typically relate more through videos than most other content forms. Using a video maker tool, you can easily create educational videos without any experience.
For example, you run a law firm that handles all personal injury matters, including car accidents, dog bites, pedestrian accidents, etc. If someone has got into a car accident, he won't know how to solve this situation.
Your job is to educate them about all the steps to get maximum compensation for your car accident. You will help them realize everything they haven't thought about when hiring a car accident lawyer.
As they return to check the information you provide, they will come to trust your advice and prefer to hire you if they need someone to help fix their problem.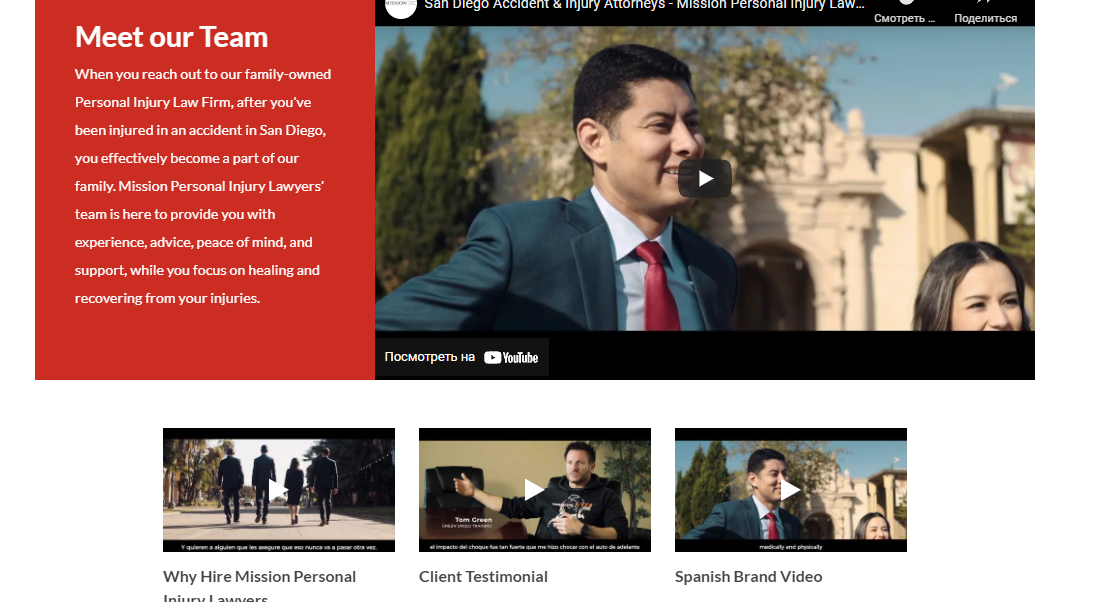 This will keep you one step ahead of other cases because they have gained trust in your ability to hire you without even meeting you.
Recording Your Cold Calls
Recording your cold calls is another great way to boost your prospecting sales technique. It will aid you in keeping tractions of the best process to use in converting prospective customers.
During these calls, you need to note down where to improve your sales pitch, how to maximize your time, and check for clear insight on cold calls that lead to sales. You can also share the playbacks with your sales team to get feedback from them.
Taking a Look at Your Competition
The best way to measure your growth standard is to observe your competition. Learning about your competitor will enable you to find out your prospecting shortcomings and how best to surpass your current conversion status.
Over your past conversions, you will notice where the loopholes are. Some will be similar to what your competitors have experienced in the past or their case results, and you can improve on that.
You don't need to focus on your local competitors alone. For example, you can start with SE Ranking to check out competitors in different locations and implement the solution that works for your local environment.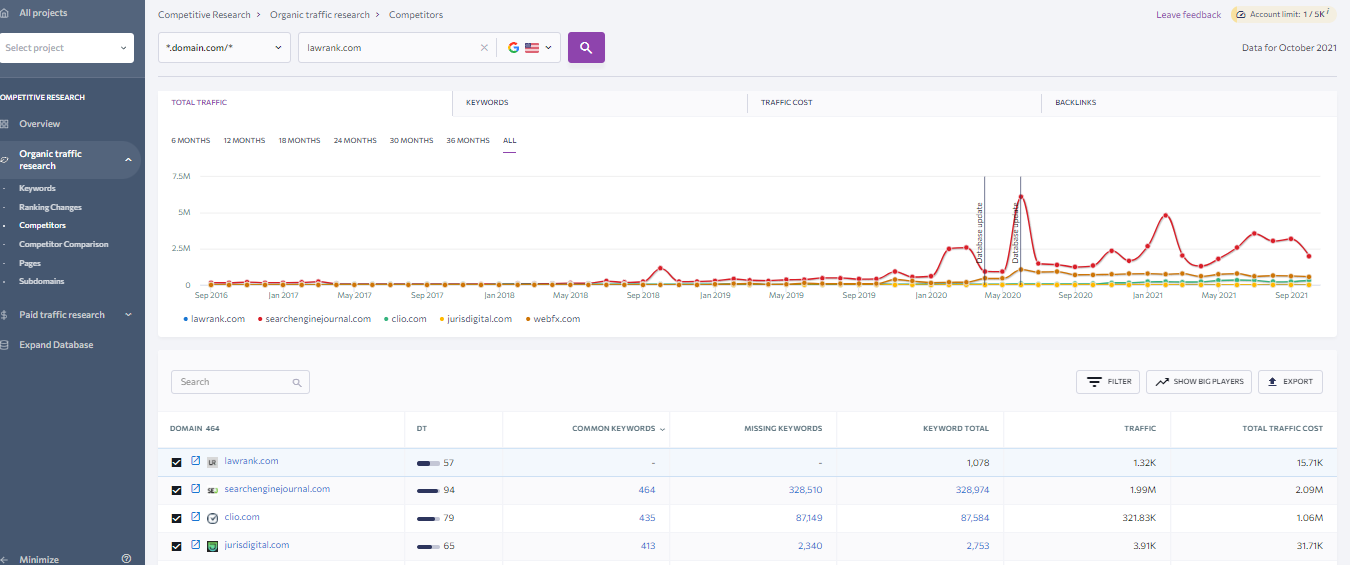 You can also take a look at your competitors in paid search. You can detect what keywords your rivals target in their PPC campaigns and which ads work best for them.
It's much easier to get so much information on social media. You could always leverage its data analytics.
Build Your Social Media Presence
Social media is evolving rapidly and will be around for years to come. Having over 90% of B2B buyers active on social media, growing your social media presence is vital to get your business in front of more consumers and generate more sales.
You can start by creating a profile on any social media platform, connect with the right prospects, and post valuable information.  With time, your prospects will surely begin to have a good idea of what you can offer and will believe you can help them (if they are your ideal customers).
Join Your Prospects' Communities
Make sure you find and join the forums where your product or service prospects are present. This technique to boost your conversion is all about insight – knowing your prospects and how to convert them easily.
Once you are involved in their community, you will be able to connect, relate to what's important, and have a detailed understanding of the challenges they face. You would also discover if there are complaints or expectations in the type of product and service you desire to provide for them.
Become an active member of these prospects' communities and establish stable connections out there. For example, you can interact with other members on LinkedIn groups, industry forums, conferences, local communities, or Twitter chats.
Get Involved In Q&A Forums
Sometimes, getting involved in Q&A forums like Quora, Facebook groups, Moz community, maybe the best thing for your business.  Most forums are grouped by subject matter, and this will be an effective method of getting your message across to your targeted audience.
You can demonstrate that you offer genuine expertise by providing valuable answers to their queries in your subject area, prospects are far more likely to sit up and pay attention to that. Prospects who see you active in forums will recognize how much value you can offer; and once you get to chat with them, you'll already be several steps ahead in converting them.
Bonus Tip: Analyze Your Results
If you want to improve your overall sales prospecting strategy, make sure to analyze your conversion with prospects and figure out whether you could improve something, regardless of whether you closed the prospect or not.
With Finteza, you can optimize your conversion rates, detect weak points in the sales system, and get an in-depth analysis of your prospects. You can also track how many times customers tried to click on the targeted action and all actions performed by them before purchasing and receiving a comprehensive sales funnel.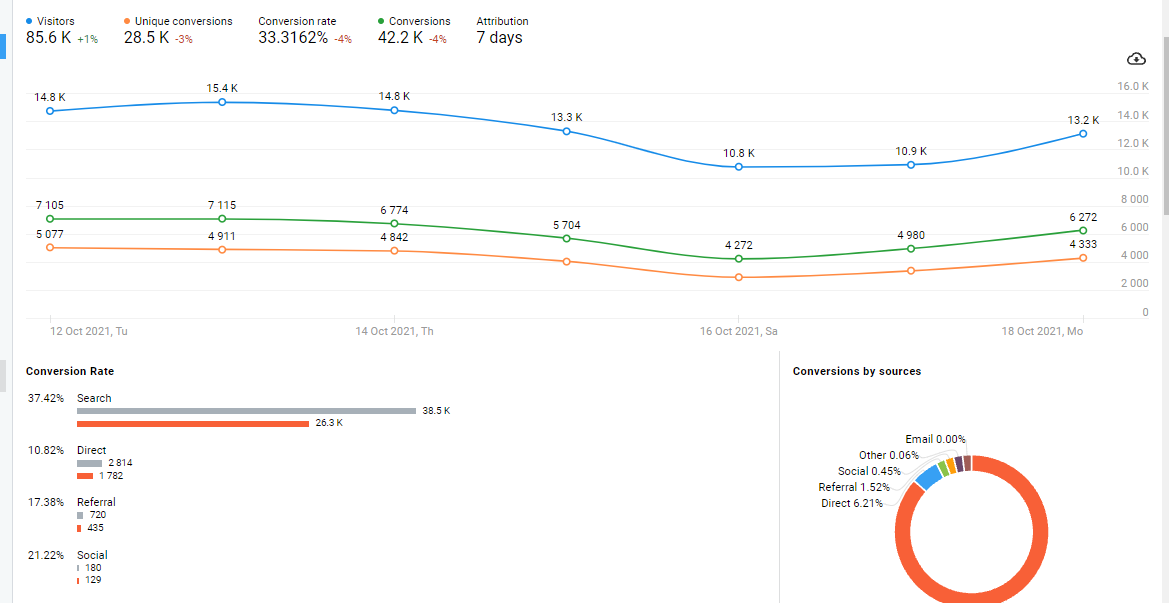 Final Words
The sales prospecting process is mostly not as tedious as it seems. Instead, it provides both the business owners and potential clients with a positive experience. Using the above sales prospecting techniques rightly, you can impose a significant impact on your business conversions.