---
Updated: August 31, 2023
7 Comments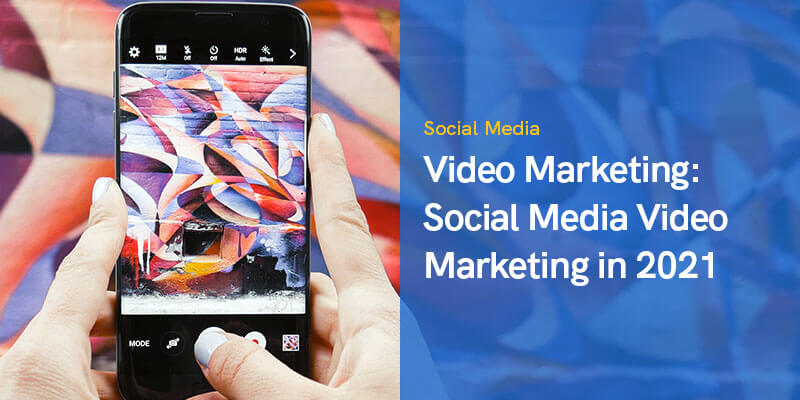 Video Marketing: Social Media Video Marketing in 2023
Statistics tell us video content is growing in popularity.
People are used to the 'fast' content that allows them to scroll through their newsfeed and get information in a few seconds.
Internet users don't even read text anymore, they just scan the words.
The time that Internet US users spend watching videos weekly on smartphones is also growing, but joint first place goes to Turkey and Saudi Arabia, where 95% of users watch videos on their devices.
It's time to make use of all possible resources and embed videos into your marketing strategy.
Studies show that internet users want to see more video content from their favorite brands and companies.
During the pandemic, live streams and broadcasts have become the best and one of the most popular communication formats and the main tool  to connect users, bloggers, and celebrities.
Thanks to life streamings' popularity, 57% of marketers now use live videos in social networks to get more customers and increase click-through rates (CTR).
Social Media Video Marketing Strategy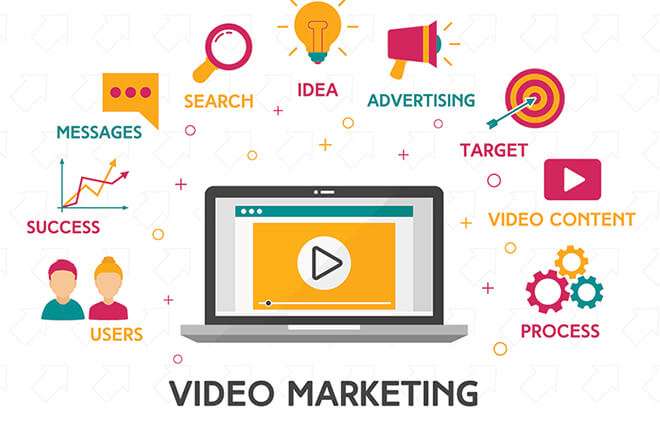 Video marketing is based around embedding videos in your branding campaign.
It's no surprise that videos as an element of digital strategies are gaining in popularity.
According to TechCrunch, people now watch 1 billion hours of videos on YouTube. But the question is how to embed videos in your marketing plan and where to start.
Talking about social media video marketing, TikTok and Instagram are now two of the most popular platforms for videos. But it's not just them.
Thanks to video content popularity, viewers can now get video content in almost any form: virtual reality and 360° videos, branding promotion clips, interactive videos, and more.
But despite the efficiency of videos in social media for business, some marketers still don't have a full understanding of how to use this powerful tool.
Each social media platform requires specific types of videos.
So if you're using videos in your marketing campaign but aren't getting the results you need, it's a good idea to take a fresh look at your strategy and think about what you can do better to create a winning video marketing campaign.
Here are the pros and cons of video marketing you need to take into account:
Pros of Video Marketing
Here are the pros of video marketing:
Attention-Grabbing
Don't forget about live videos and event streams.
Videos enable you to stay in contact with your audience and build a personal connection between you and your viewers.
With videos, it's almost a face-to-face conversation.
You can talk about your brand history, share your plans, run frequently asked questions sessions, and more.
Social Sharing
One of the main advantages of social media is that you can share a post instantly.
Within moments of publishing a video, you can get thousands of reposts, which will help the maximum number of potential customers to get to know your brand.
One of the potential pitfalls of sharing is that you need to know exactly who your target audience is and make sure that your content is shown to a wide spectrum of viewers.
The Variety of Content
With videos, you can show any type of content.
Make educational videos, advertisements, branding campaigns, and more.
You can publish online and offline activities to increase user attention, and custom branded keychains, bottle openers, enamel pins, coasters, pens, stickers, etc. at the promotional gift manufacturer.
These can be given to participants as giveaways. It will help you gain more followers and build stronger relationships. It is very helpful for your promotion.
Cons of Video Marketing
Here are the cons of video marketing:
Time-Consuming
People don't want to spend all day glued to their smartphones.
That's why you need to ensure your branding videos are short.
It's fine to publish videos up to 15-20 minutes on YouTube, but it's not the same with social media.
When publishing videos on Instagram and TikTok, your clips should be no longer than a minute.
Video Types in Marketing Campaign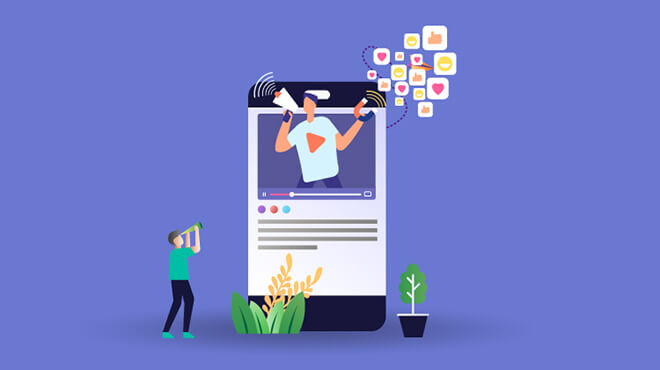 There are many types of video you can use to good effect in your marketing campaigns:
Behind-the-scenes video
Product demo videos
Q&A sessions
Explainer videos
Educational clips
These are just a few examples. You can choose any video that works for your branding campaign.
What is more important is that you also need to consider the media platforms you're using for your promotion and apply the best practices of using different video marketing tips.
Social Networks in Video Marketing
Instagram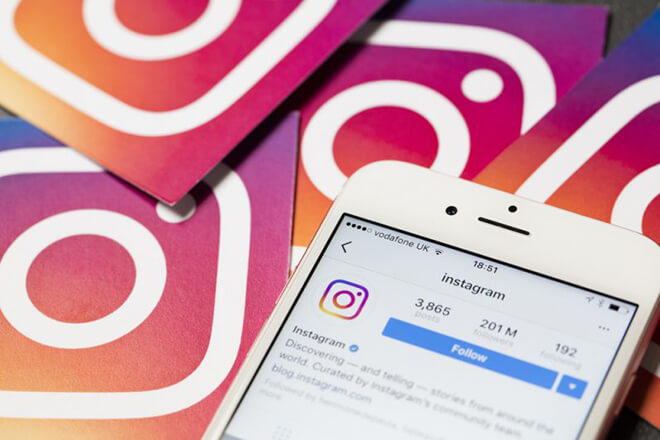 You can make your corporate Instagram account all about video content providing valuable insights and information for those seeking help or support. For effective social media marketing strategies for rehab centers, consider utilizing various video formats on Instagram, such as posts in your feed, stories, IGTV videos, and live streams.
It's not so obvious, as Instagram is best-known as a photo-centric network.
But on Instagram, you cn have almost all possible video formats – posts in your feed, stories, Instagram TV (IGTV) videos, and live streams.
Another advantag is that all you need for your Instagram videos is a smartphone.
According to studies, Instagram videos receive49% higher interactions than still photo posts.
And weekend posts get more engagement than weekdays.
The main advantage of Instagram videos is that they will work for any brand.
Using Instagram videos of up to 60 seconds and IGTV footage of up to 60 minutes when uploading from the web (up to 15 minutes from your phone), you can post anything from tutorials and commercials to full-length documentaries.
You can also use stories to publish trailers for the long videos, create polls, and interact with your subscribers.
Another tip is to publish a live video and save it on IGTV, so your viewers can rewatch it.
It's also important to think about your creativity when making Instagram content.
Colorful filters and masks will help you increase viewer engagement and make it much more entertaining to watch your live videos.
You can also experiment with video types: create slow motion, time-lapse, and 360° videos, and then upload them to Instagram.
Facebook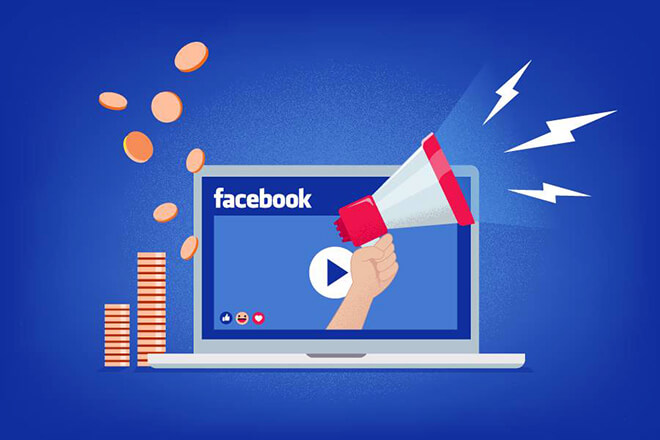 Over the past few years, Facebook live videos have grown in popularity.
Different platforms bring support to the live streams and encourage online services to provide a human connection and informal communication between the faces behind the brands and the audience.
This leads to a growing rate of subscribers and increases CTR.
By 2022, more people on Facebook will be viewing and sharing videos than ever before.
As for video formats, you can choose whatever you like.
Record educational streams, create behind-the-scenes videos and tutorials and take advantage of live format by hosting watch parties via Facebook Live.
One important step you need to take, not only for Facebook but for social media in general, is to create interest before publishing your posts to make sure that Facebook KPIs are met.
Think about the marketing campaign itself, not just the video part.
Once you generate interest, you can get new viewers to follow you through the whole campaign.
Facebook's algorithms also help you target certain audiences, which means you can analyze potential viewers before you even post a video.
YouTube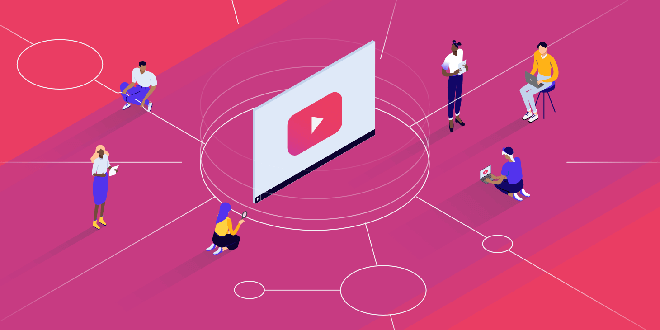 Creating a YouTube channel requires that you build a business plan first.
You need to come up with several themes, write video scripts, shoot your first videos, create video covers, and plan your publication schedule.
The hidden pitfall of YouTube campaigns is that you need to post regularly to keep your audience engaged.
If you're making a video campaign for a major company, you may need help from an expert or an agency.
You need to clearly understand one thing: if you're running your YouTube channel, you need to use as many promotional tactics as possible.
Just as people use Google to solve their everyday problems, the same goes for YouTube.
It means you not only need to post engaging content but also pay attention to SEO metrics like description, keywords, tags, and more.
Another measure that you can use to get more traction on video by showcasing them on different platforms. Many brands are even opting to embed Youtube widget on Website, displaying videos to the larger audience that visits the side, eventually helping get more views for videos.
Here is a shortlist of things you have to keep in mind:
Title and description are a major factor for the search engine. Try to use the main keywords to get viewers interested.
Keywords will help you to get to your target audience and increase CTR. You also need to use keywords to get to the top on the YouTube main page.
Tags can be used as an additional category, but they still increase the chances of your video making it to the top in the Recommendations section
Likes, comments, and subscriptions increase engagement. This will help to determine where your video falls in search results.
Reports will help you to analyze social media statistics. You can see the average number of views, the percentage of logged-in viewers, the number of minutes watched, and more.
Useful Resources
Before starting your marketing campaign, you need to understand what video editing software you need to get and what tools for the video production.
Here is a list of some basic programs that will help you to take your first steps in video marketing:
If you need to create or edit your video, movies, or slideshows, you can use FlexClip. It helps you, novices and professionals, create stunning videos with millions of royalty-free music, high-quality stock videos, and photos.
You also need to stay up-to-date with the marketing tools that will help you increase CTR and get more engagement.
Check these out:
Using all these resources together, you can improve your marketing strategy and get more engagement.
Summing Up
Videos can be a powerful marketing tool as part of your business plan, as long as you know how to use the tools.
You can use analytics to understand the statistics and experiment with simple video editing software to create clips for your campaign.
Building your digital strategy is also a great way to figure out which social media channels work the best.
Experiment with marketing tactics and try new ways to discover your very own video marketing strategy.