---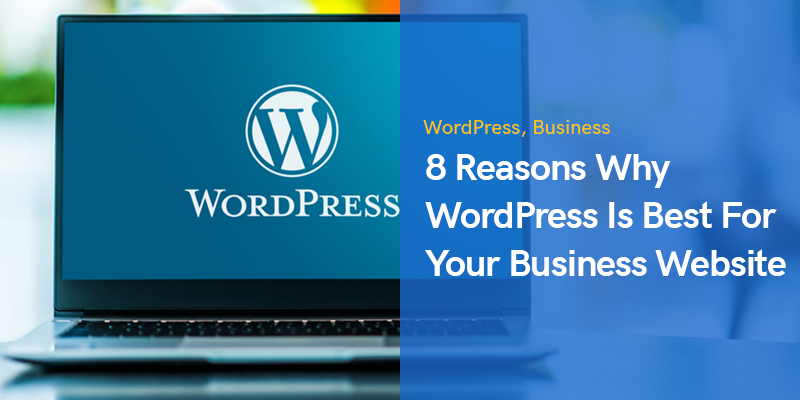 8 Reasons Why WordPress Is Best For Your Business Website
Are you planning on starting an online business? Building a blog or an eCommerce site is a challenge, and your choice of Content Management System (CMS) is critical to the success of your online venture. Choosing the wrong CMS could take hundreds of hours of work to undo, and it could end up affecting traffic flow to your site – not to mention the monetary expenses of such a mistake.
Starting your online business off on the right foot is essential to your future success. If you're looking into a CMS for your site, you have dozens of options. However, there is only one real option for dedicated online business owners – WordPress.
WordPress is the most used CMS globally, with more than 64-million sites on the internet using it to manage their content. Over 660 websites go live every day using the WordPress CMS, and more than 400-million people visit a WordPress-built site each month.
Why WordPress Is Best For Your Business Website
It's clear that WordPress is the best option for your business web design, but don't just take our word for it. Read through this list of benefits for your online business with the WordPress CMS running your website.
WordPress is Free
The biggest draw to WordPress is that it's free, open-source software. There are no fees involved with starting your site using this CMS. WordPress offers you a selection of free themes, plugins, and features to help you build a unique website experience for your target market.
The only issue with WordPress is that you might have to hire a Liverpool website developer to handle the coding of your custom web design. However, these costs are minimal when compared to the benefits, and you'll find it easy to manage the site yourself after you get it up and running.
Fast Setup and Easy to Use
WordPress is easy to use. You can set it up and install it yourself without much hassle. When you build your website, you will need hosting to give it a registered space on the internet. Several leading hosting companies offer installation of your WordPress site for free when you sign up for a hosting plan with the company.
WordPress is easy to install and set up with just a few clicks. Choose your template and get to work building the site you envision.
The intuitive navigation of the WordPress platform is super user-friendly. If you're having problems navigating or using the site, check out YouTube for some handy tutorials. There are thousands of videos online showing you how to build your WordPress site on a budget.
Online Community Support
As mentioned, WordPress has millions of users and live sites across the internet. WordPress also runs a dedicated support community for users. The support community has everything you need to build your knowledge base around WordPress site management and functionality.
If you're dealing with a problem on your WordPress site, the chances are that millions of users encountered that same problem. The development community can show you the solution and get your business back on track.
Thousands of High-Quality Themes
Your website's "theme" or template gives it a unique look that resonates with your target market. WordPress has thousands of themes available. There are around 60 free options, but we recommend avoiding them as they are in use on millions of websites.
Choosing a professional theme like the Deep theme is a much better choice. With custom themes, you get more functionality for your site, offering your visitors a better experience navigating and browsing your site and web pages.
Endless Plugins
Plugins are tech that you incorporate in your website design to add functionality to the site. A great example is the WordPress WooCommerce plugin. This free plugin allows you to set your website up as an eCommerce store with minimal coding experience.
Plugins offer you utility and versatility for your web design. The vast majority of plugins with WordPress are free, and there are plenty of advanced paid-for plugins that can supercharge your website's performance.
The premium Deep WordPress theme actually includes up to 29 premium plugins which are worth up to $701 dollars. With this theme you have instant access to some of the best plugins on the market such as Slider Revolution, WPBakery Page Builder, Yellow Pencil and more!
However, it's important to choose the plugins that make a difference to your website experience. You should also be careful as to not install too many plugins, as they may slow down your site's performance.
Optimized For SEO
WordPress sites come with full optimization capability for your SEO strategy. They also offer you a range of handy plugins to help you further optimize your site. Yoast SEO is an example of an awesome plugin for WordPress. This tool enables you to optimize your web pages and blog posts to incorporate your keywords and metadata.
SEO is critical to the success of your online venture. Many companies will pay SEO agencies thousands each year for the functionality you can get for free with a WordPress site and the Yoast SEO plugin.
Mobile Responsive Design
The world is going mobile, and you need to hop on the train or get left behind. WordPress themes come customized for mobile functionality. Considering that more than 50% of all search traffic comes from mobile devices, a WordPress site gives you access to this market.
Google also emphasizes and promotes sites using mobile-friendly templates. If your site isn't mobile compatible, Google will penalize you in the search results.
Reliability And Security
All WordPress websites feature the highest levels of security. WordPress is also the most reliable CMS available, and that's the main reason it's the most-used CMS in the world. Your site has less of a chance of breaking, even with hundreds of web pages on the CMS.
Choose WordPress For Your Business Web Design
By now, you should understand the benefits of using WordPress and why it's the number one CMS on the internet. WordPress is free, and it offers you plenty of free plugins and the widest range of themes available.
WordPress offers you a clean interface with user-friendly navigation. Why waste your time on any other CMS when you have WordPress available and for free? The customization options on WordPress are endless and only defined by your coding skills.
While it might cost you some money to hire a developer, the results will be worth the investment when you experience the power of WordPress CMS running your website.
Recommended Posts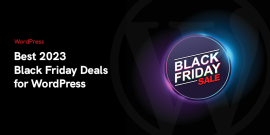 November 13, 2023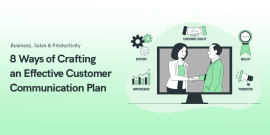 November 7, 2023