---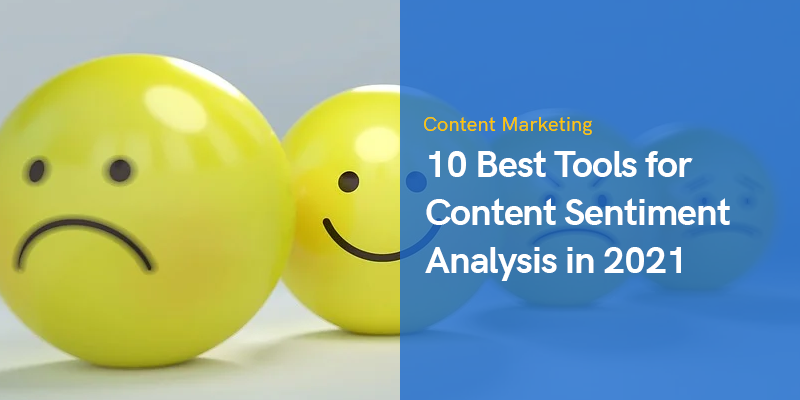 10 Best Tools for Content Sentiment Analysis in 2023
Jeff Bezos once said in an interview that Amazon used to send emails to their customers asking what they would like to see on the site other than books so that he could know which products Amazon should include in their offer. Without that feedback, Amazon might not be the world's leading online "superstore", and this story just proves how important customer feedback is.
Sentiment Analysis tools are designed to help your business access customer feedback by gathering customer engagement from social media, emails, or reviews. These tools can automatically "sense" the sentiment of customer interactions and tell you what kind of feedback your customers are giving to your business.
Best Tools for Content Sentiment Analysis
So let's take a look at best content sentiment analysis tools.
HubSpot's Service Hub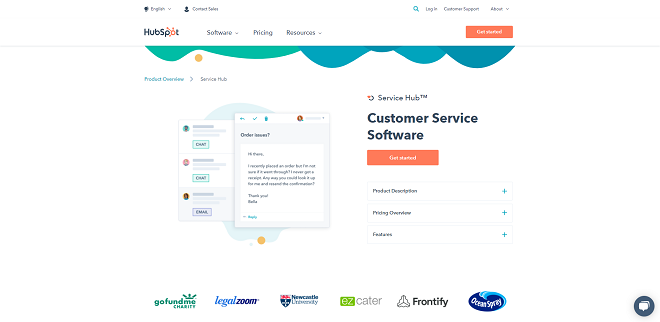 HubSpot offers a wide range of marketing and customer service software products, one of them being the Service Hub.
"This tool allows users to analyze survey results and get access to client feedback, but not just in terms of the number of positive and negative reviews, but also the overall client satisfaction rate displayed in charts and graphs." – says Alexander Slonimski, Business Development Manager at Elinext.
What's great about Service Hub is that you can combine your customer relationship management tool from HubSpot and get all the responses from your contact databases.
Maybe the best thing about HubSpot is that the whole interface is user-friendly, meaning that you can easily navigate through all of the conversations and even link your business e-mail to get only e-mails that are related to your company and customer feedback.
Features
Offers survey feedback
Real-time customer interaction
CRM integration
Brand24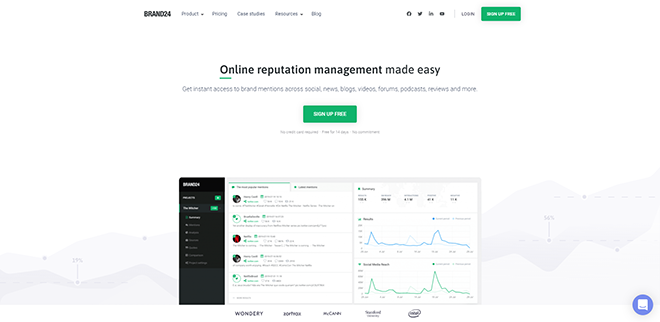 The next monitoring tool on the list is Brand24. This tool has been around for 10 years now and it aims to help startup companies get more customer feedback.
Furthermore, it is a great tool for all companies that want to have better insight into what their clients really feel about their product(s).
What Brand24 does is collects data from all social media outlets, even newsletters, and podcasts, and analyzes the number of positive, negative, and neutral responses from customers who comment, share, and like your content.
You can view the graphs over time, and even the number of interactions in certain categories, such as the number of social media shares, and positive mentions.
With this tool, one can surely have a better insight into a company's social media reach and by doing so gain an understanding of how to properly interact with the current and potential customers so that the product has a far better reach to the consumers making it a great addition to your list of marketing tools.
Features
Excellent for blogs, social media platforms, and startup sites
All graphical and categorical interface
Collects data from the majority of online sources
Repustate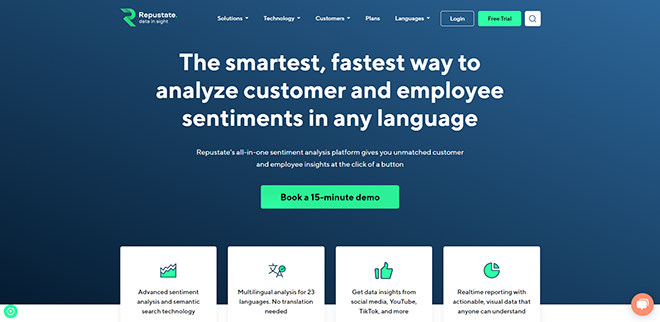 Repustate is a world-renowned premium content sentiment analysis tool and many major international companies use Repustate for customer feedback for one of the best analytic mechanisms that this tool offers.
Before any data-collecting takes place, Repustate breaks down the text of the comments into grammatical categories. By doing this, the tool is analyzing and categorizing the interactions into positive and negative ones, and all this from the general tone of the comments.
After this, the results will be available for viewing in the forms of graphs, pie charts, and bar charts.
But Repustate doesn't just offer social media interaction insight. Furthermore, it also gives you solutions to potential problems and lets you know what your main priorities are.
Features
Offers a free trial, a standard plan, and a custom plan
Multiple graphical data presentation options
Accurately analyses positive and negative feedback
Lexalytics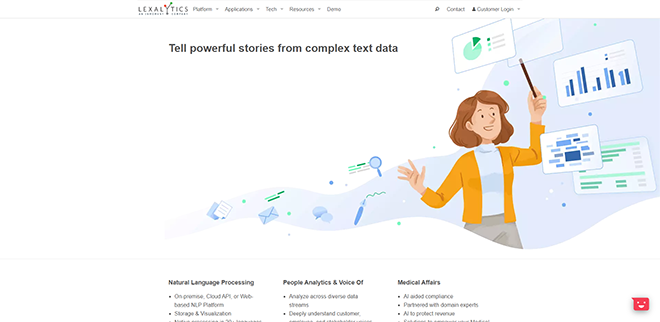 For the most part, sentiment analysis tools are processing language and decipher customers' feedback and Lexalytics is one of the best tools you can get for exactly that.
The way it works is it searches for keywords that are related to your business and have either a positive, neutral, or negative connotations. Once these words are detected and analyzed, the data showing the number of customers and their impression of the product or company will be available.
But Lexalytics also offers insight into which parts of the business management customers are having problems with and what needs to be done to improve customer satisfaction will be easy to read from there.
Features
Language detection tool
Keyword tracking
Bar-graph data
Social Mention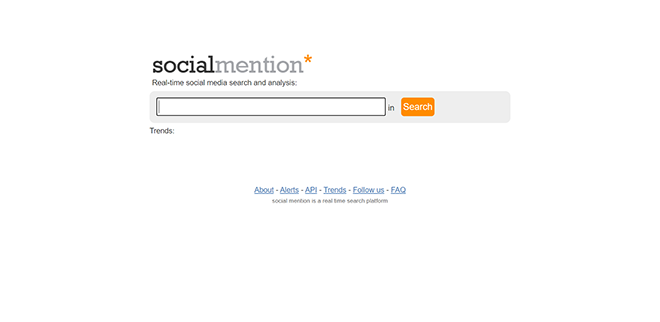 Social Mention stands out from other tools on this list because it's the only free sentiment analysis tool that offers a lot of data and customer feedback.
Although Social Mention is primarily used to track social media responses, it can show the general tone of customer feedback and the percentage of the product reach.
The way it works is that when a company's name is entered into the search bar, the program will work towards gathering all the data and showing the time, number and general light in which the company was mentioned.
Apart from that, a list of keywords associated with the company's name will be available as well.
Sadly, there is a downside and it is that none of this data can really be saved, so for every new reading of the needed information, a new research will be needed.
Features
Fairly accurate reach percentage
Top linked keywords insight
Categorized sentiment data numbers
Critical Mention
Critical Mention is a lot different from any other on the list as it's not really a tool you would use to see customer feedback on social media, but rather to see if any news media or other publications have made a mention of a company.
It might seem that this tool isn't all that good for startup companies, but every startup has to follow both positive and negative reviews and be able to react in other to develop in the direction that users need it to.
As this tool offers the ability to see any mentions of a business – be it in video clips, news articles, radio and television, one can follow the mentions in detail and compose a marketing plan that is aimed at a specific audience accordingly.
Features
Analyzes news media mentions
Creates clips and news highlights
Daily alerts of the mentions
Brandwatch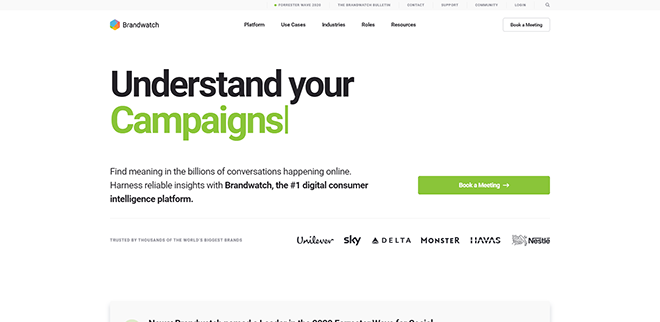 Brandwatch isn't just another sentiment analysis tool that searches for customer feedback only. It also collects information about a brand's logo and how big of a reach it has on the market.
The way it works is that once a brand logo image is uploaded, the data is analyzed and information about where the logo has appeared and how many people have seen it is available at any time, updated regularly.
In addition to this, Brandwatch also provides information about how the customers feel about not just the logo, but the brand as a whole.
The sentiment values expressed in categories such as anger, fear, joy, sadness, surprise, and even disgust can be read from the data.
Brandwatch will also provide the user with a graph showing the change of emotions of the customers towards a brand over time and how likely it is that the audience will use the products or services.
Features
Brand logo analysis
Various sentiment categories
Total number of mentions
OpenText

OpenText is a natural content sentiment analysis tool that focuses on collecting comments, texts, and even documents mentioning a company, and by analyzing their content, creating an estimated percentage of positive and negative emotions the customers have towards a business.
This tool searches for mentions beyond social media, and can also detect feedback from 5 different languages, so a user can have a better understanding of how the product is doing in non-English speaking countries.
And even though this tool doesn't really provide the most data about the reach of a product on the market, by knowing how the customers around the world feel about a certain product, the user will get plenty of insight about what they need to either change or continue doing with their business.
Features
Percentage of sentiment
Analyses data beyond social media
Creates product solutions
MonkeyLearn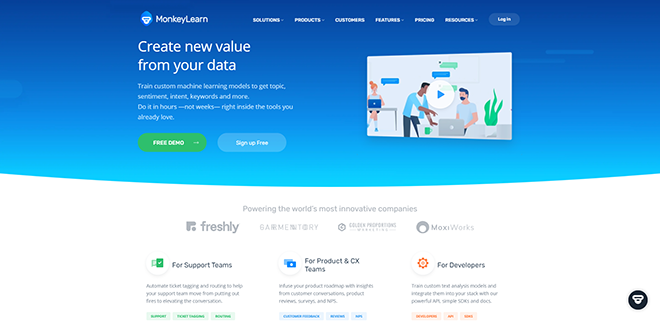 MonkeyLearn is one of the best sentiment tools out there because it collects the most feedback from the customers and divides them into different categories.
With this tool, one can see how their social media sentiment feedback is changing over time, through weeks, and even by a certain topic or keyword associated with the brand.
The software offers a simple tool called Word Cloud which allows for information like what reaction is connected to what keyword related to the business at matter.
So if a certain product is always connected with a negative feedback, the changes can easily be made towards bettering the product and removing or minimizing said negative feedback.
Features
Several sentiment categories
Mostly uses social media feedback
Has keyword tags
Meaning Cloud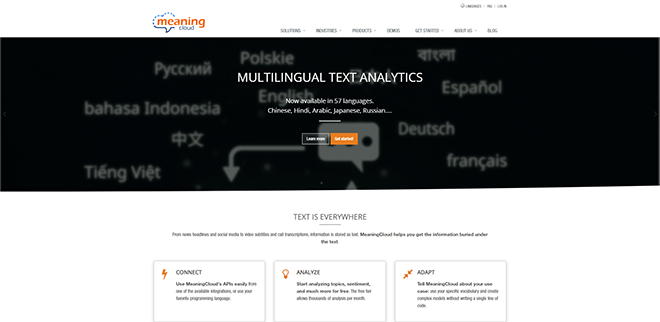 Last but not least on the list is Meaning Cloud, a simple content sentiment analysis tool whose analysis mechanism collects data about the company on a global scale. This means that you can get feedback from customers all over the world.
By using its API to analyze text, this tool can detect everything from the tone, polarity, and sentiment in each sentence, to even irony.
Using Meaning Cloud for a business would be like having a specialist for human behavior analyze customer's feedback in a matter of seconds.
Of course, like any other tool, this one isn't 100% accurate, but it provides enough information about the general emotions the audience has towards a brand.
Features
Fast and precise text analysis
The analysis is done through several levels
Global reach
Comparison of Solutions
As there isn't a perfect content sentiment analysis tool that can detect emotions from blocks of texts with 100% accuracy, when you're thinking about paying for such services, you need to consider a few things, such as terms and conditions, usability, viable options, etc.
Luckily, we're going to be talking about all these factors that should affect one should pay attention to when choosing the right tool for a business by comparing 4 of the best tools listed above and what they offer.
Tool Name
Brand24
Lexalytics
Social Mention
Repustate
Pricing
Plus – 49$/mo
Premium - 99$/mo
Max – 299$/mo
999$+/mo
Free
Standard – 299$/mo
Custom plan – 399$+/mo

Terms
Social media and other media source analysis
Licenses a basic cloud API and NLP configuration
Open-source
Only document and topics analysis
Usability
Has up to 250k mentions/mo, gets social media reach and pdf/excel reports
Detects 24 languages, billions of training words, and millions of dictionary phrases
Extracts social media and other media outlet mentions
Supports 23 languages, part of speech tagging, text-to-grammar decomposition
Options
Private consultant available
4 vendor types are available
None
Offers natural ML and NLP software
Recommended Posts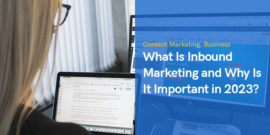 April 14, 2023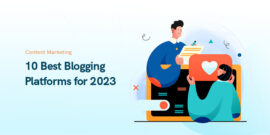 January 19, 2023