---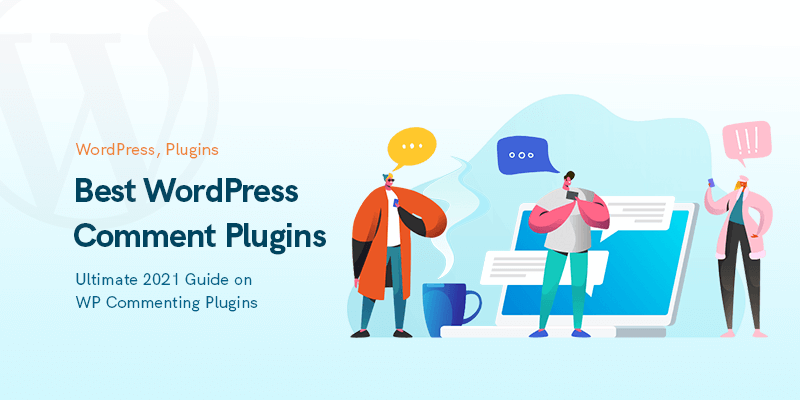 10 Best WordPress Comment Plugins (2023)
In this article, I am going to introduce 10 best WordPress comment plugins for up and running advanced commenting systems and overwrite WordPress' default comment form.
As you definitely know, WordPress came with a simple commenting feature from the beginning and it might have some enhancements but it still lacks a lot of functional and important features.
Each of the WordPress advanced commenting plugins offers a lot of extra abilities like spam checking, customizing comment form, easy-to-use login with your favorite social media platform account, filtering comments based on predefined sorting options and sharing images through comments.
These features cause more interaction by getting people to share and discuss their ideas more and eventually it makes a community of your site. And after all, the more people stay and interact with your site, the more benefit you'll earn.
I wrote the most comprehensive article on WordPress translation plugins for you, so feel free to read it too: 10 Best Translation Plugins for WordPress
Best Commenting Plugins for WordPress
Let's take a look at 10 of the best WordPress commenting systems and plugins out there:
Deeper Comments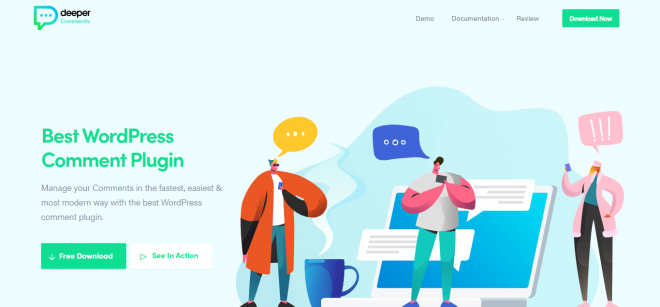 Deeper Comments has an eye-catching design & looks and according to the developer team (Webnus) they have used the latest UI/UX methods designing this product and that's why it's the first choice in our best WordPress comment plugins list.
Talking about the functionality, Deeper Comments offers outstanding features like interactive comments, limitation on where to show the comment form, on-the-flow Ajax loading forms, comment sorting filters, custom avatars for comments authors, customizability, word blacklist for spam or inappropriate comments, social login and WYSIWYG live editor.
The sorting filters comes in forms of "Newest, Oldest, Popular & Trending" and let users to find their desired content in comments faster than ever.
There is also voting features for liking or disliking comments so people can express how they feel about one another's comments.
On-the-flow real-time Ajax comments form and popup notifications for new replies lets users interact and get engaged in discussions and increases the time they stay on your website.
At the end, it's worth to mention that customization settings lets you to customize the appearances like colors, borders, margins and sizes of almost every element on the frontend's comment form.
Deeper Comments Social Login
Available: Deeper Comments has integration with famous social media platforms like Google, Facebook, Twitter & LinkedIn to signup and login.
Deeper Comments Ajax Forms
Available: Deeper Comments has real-time Ajax functionality on comments form, quick login & register forms, popup notifications and admin area settings.
Deeper Comments Spam Guard
Available: Words blacklist in Deeper Comments allows this plugin to detect spam & inappropriate comments and automatically change their status to 'pending'.
Deeper Comments Visual Editor
Available: With its TinyMCE live editor (the most advanced WYSIWYG HTML editor) comment authors can benefit from text editing styles, link or image insertion, emoji list, etc. You can actually see some of the live editor options in the comment section below this article; Just click on "Join the discussion" field.
Deeper Comments Pros
Modern & Responsive Design
Quick Login/Register
Social sharing Buttons
WP Post-type Limitation
PHP 8.0 Compatibility
Like/Dislike Buttons
Advanced Sorting System
Custom Avatars for Authors
Redux Based Admin Area
Comments Analysis
Deeper Comments Cons
Its active installations and user ratings on WordPress plugins repository are not compelling enough.
Deeper Comments Pricing
No Premium Version:
Deeper Comments Screenshots
Thrive Comments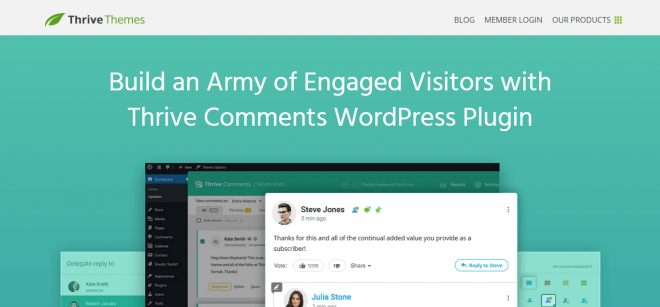 Thrive Comments kinda has the looks and feels of the Disqus commenting system which is totally perfect and proofed as a good user interface for attracting the users.
It offers awesome features like achievements badges for users, voting buttons, featured comments display, social media sign-in integration, subscribing to a post's comments, etc for increasing engagement on your site.
One of the coolest features of this plugin, is comment conversion. You can choose what happens after a comment is submitted, like displaying a message, asking for social share, showing related posts, redirecting to a new URL or even displaying an opt-in Lightbox form (which need Thrive Leads to be installed).
Thrive Comments has the real meaning of real-time on-the-flow Ajax functionality like you don't even need to hit to "save button" in the admin area for having your changes saved.
You can setup a list of keywords that can be automatically hyperlinked when used in the comments text by admins or users.
There is also a useful feature for customizing labels, built-in to the plugin itself so you won't be needed of any translation plugins.
Thrive Comments Social Login
 Available: Thrive Comments has integration for social login with Facebook and Google accounts.
Thrive Comments Ajax Forms
Available: It has a real-time on-the-flow Ajax functionality on comment forms, WordPress default login on an opt-in Lightbox, admin area, and for real-time loading new comments on a post.
Thrive Comments Spam Guard
Available: There is a field for defining the words that if a comment has them it would be put into the moderation queue and another field for trashing the comments automatically.
Thrive Comments Visual Editor
 Not Available: Unlike all the dynamic features Thrive Comments provided, it doesn't offer any visual WYSIWYG editor.
Thrive Comments Pros
Minimal Flat Design
Social sharing Buttons
Real-Time Admin Area
Users Achievement Badge
Like/Dislike Buttons
Simple Sorting System
Custom Avatars for Authors
Thrive Comments Cons
There is no free version on the WordPress repository.
Opt-in login form is based on WordPress default login page.
There is no quick signup option and users have to look for it on your website.
You should either turn on the site-wide option for enabling the Thrive Comments on your posts and pages, or do it one by one in each post, it means there is no WordPress post-type based limitation for showing the comment form.
Thrive Comments Pricing
Regular License (Unlimited lifetime updates & 1 year premium support):
$39 (1 website)
$47 (5 website)
$97 (15 website)
Thrive Comments Screenshots
wpDiscuz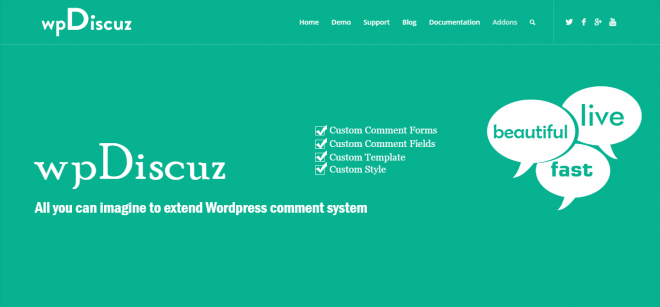 If you don't have any concerns about your budget, your best choice from all of the WordPress commenting systems would be wpDiscuz and it's premium addons bundle with a price of $99.
The core plugin comes totally free with various useful features that you have to pay in order to have them in other premium plugins like Thrive Comments.
I try yo mention some of them in here: social login integration, real-time Ajax comment forms, optimization feature for loading scripts in the footer, editing labels and phrases, controlling comment form components' display, invisible spam protection, automatic image URL to HTML img tag, live comment update, etc.
You can customize a lot of attributes related to looks and designs of your comment form like font sizes, colors and also custom CSS field.
The Gravatar cache makes your comment forms loads faster without the need for sending a request to their servers each time users refresh the page.
And it also has integrations with plugins like BuddyPress, Users Ultra, User Pro, Ultimate Member, MyCred and PeepSo.
Here are a list of some premium addons you can buy to add extra functionality to your commenting system: Emoticons, Online Users, Private Comments, Ads Manager, Users & Comments Mentioning, Comment Search, Google reCAPTCHA, Comment Censure, etc.
wpDiscuz Social Login
 Available: It offers social media quick login integration for Facebook, Google, Twitter, VK and OK.
wpDiscuz Ajax Forms
Available: It has real-time Ajax functionality in comment forms, admin area, live update for new replies, etc.
wpDiscuz Spam Guard
Available: It has an invisible spam protection with paired keys which they describe it as this: "It has built-in invisible antispam protection based on server side and front-end unique key comparison".
wpDiscuz Visual Editor
 Not Available: Just like Thrive Comments, It do not offer any visual WYSIWYG editor and you need to buy Emoticons addon for having an emoji list. But it worth to mention that there are still some quicktags like "b tags" which can be used.
wpDiscuz Pros
Eye-catching Design
Simple Social sharing Buttons
Custom Comment Fields
LazyLoad Comments
Like/Dislike Buttons
Super Advanced Sorting System
Multi-level Comment Threads
wpDiscuz Cons
Some features like Google reCAPTCHA, Emoji insertion list, Online Users Status, Report & Flagging & Media Upload comes with the addons bundle which is totally free in plugin like Deeper Comments.
There is no quick login or register in the comments form and users have to login from your sitewide login section and get back to the comment form.
It replaces the WordPress Native Comments form and you can't limit it based on the WP post-types.
wpDiscuz Pricing
Free Core Plugin:
Premium Addons Bundle (Yearly license on updates & support for 16 addons):
wpDiscuz Screenshots
Disqus Comment System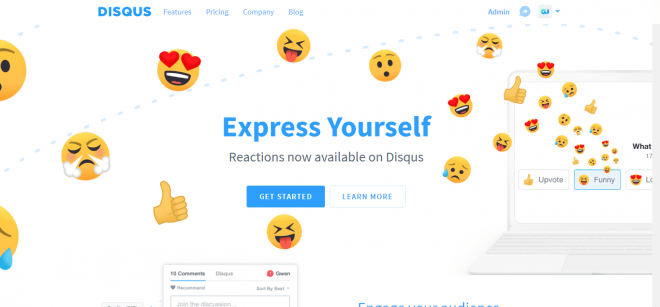 I guess we all have seen or at least heard about the biggest online discussion community called Disqus. This is how Wikipedia refer to it: "Disqus is a worldwide blog comment hosting service for web sites and online communities that use a networked platform. The company's platform includes various features, such as social integration, social networking, user profiles, spam and moderation tools, analytics, email notifications, and mobile commenting."
Although the main plugin has more 1-star ratings on WordPress plugin repository than expected, is not updated for at least 1 year and have not been tested with the latest 3 major versions of WordPress, it still works perfectly.
For activating the Disqus comment system plugin you need to install the plugin and try to create an API in your Disqus account for integration between your site and their servers.
Note that your comments are not stored in your own site so you'll lose everything and everyone that were included in your discussions as it uses their Disqus profile to have activities and commenting on your site when you decide to migrate or delete the plugin. And also all the configurations are done on Disqus site as you're using an API to integrate with their site.
But if you're certain about the future, this integration plugin has quite both eye-catching design and useful functionalities like real-time on-the-flow Ajax commenting, voting buttons to attract and engage more people, social sharing buttons, mid-advanced sorting options like "Newest, Oldest & Best" comments and of course last but not least, an editor with "Text Formatting Options" which allows you to insert media, links and GIFs from their servers.
There is also a fascinating engagement-increasing feature called "Reactions" which allows people to react to other's comments like in Facebook reactions for posts that is configurable with your desired Emojis (customization of reactions is only available in Disqus Pro plan).
Disqus Social Login
 Available: Everybody can login to their Disqus.com account using their Facebook, Twitter or Google social media accounts.
Disqus Ajax Forms
Available: Disqus comment system plugin uses real-time Ajax technology to integrate between the plugin installed in your site and the Disqus.com servers. So everything will happens on-the-flow without refreshing the page.
Disqus Spam Guard
Available (3rd Party): There is an option for marking a comment as spam but the Disqus comment system don't offer any built-in spam protection tool. But the good news is that since 2016 they're working with Akismet team and built up a satisfying integration with them. Read more about Disqus and Akismet Integration here.
Disqus Visual Editor
 Not Available: Disqus do not have a visual WYSIWYG editor but it has a text formatting editor which allows you to insert some HTML tags like hyperlinks, strong, image, italic, underline, etc that will be shown as rendered HTML after you post the comment.
Disqus Pros
Simple & Minimal Design
Social Sharing Buttons
Reactions To Comments
Voting Buttons
No Pressure on Site DB
Mid-Advanced Sorting System
Free Major Functionalities
Social Media Login
Disqus Cons
As mentioned above, the plugin just enable your site to integrate with Disqus.com API so you'll lose everything if you decide to migrate or disable the plugin.
Script files might increase your page fully load time in certain areas based on people connection speed or the availability of Disqus.com servers for them.
The plugin haven't been updated in the past year and has a lot of negative comments in WordPress plugin repository.
Disqus Pricing
Free Core Plugin + Disqus.com Free Subscription Plan:
$0 (Basic – Daily views: Unlimited)
Disqus.com Monthly Subscription Plans:
$10 (Plus – Daily views: Max 50,000)
$99 (Pro – Daily views: Max 150,000)
Disqus.com Yearly Subscription Plans:
$108 (Plus – Daily views: Max 50,000)
$1068 (Pro – Daily views: Max 150,000)
Disqus Screenshots
Jetpack Discussion Comment Forms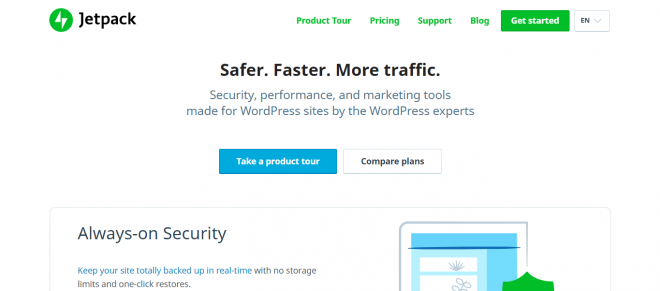 Jetpack is one of the most popular and useful WordPress plugins for security, performance and marketing tools with more than 5+ millions active installs which brings awesome extra features for WordPress websites.
It has a built-in discussion system which includes a section that can replace the native WordPress comments with a more functional comment form which is actually just a leave-a-reply box for writing new comments and replies and not a total fresh look for it.
The anti-spam system is called Automate Spam Blocking which is powered by Akismet and is only available in Personal plan and above so you can't benefit from it in the free version.
Jetpack Comment Forms also has 2 other features, one for liking comments (which I haven't found neither appealing nor interesting) and another one for subscribing to comments for new notifications which is a simple and basic feature.
To sum-up, it's just a Mid-extra-functional comment form that can be used for people who wants a little bit of new & fresh looks on their comment writing field which also supports markdown syntax, click here to read more about Jetpack markdown.
Jetpack Comment Social Login
 Available: This is kind of the most important feature that Jetpack Comment Forms offers, people can login with their WordPress.org, Google, Facebook and Twitter accounts to your website for writing comments.
Jetpack Comment Ajax Forms
Available: It posts comments and likes them and manage admin area settings for discussions with real-time Ajax technology but there is no on-the-flow notifications for new replies.
Jetpack Comment Spam Guard
Available (Not Free): Jetpack Comment Forms can uses a built-in spam protection tools powered by Akismet called Automate Spam Blocking but you need to at least buy and activate their Personal plan.
Jetpack Comment Visual Editor
 Not Available: It don't offer any kind of visual WYSIWYG editor but it has a markdown syntax system.
Jetpack Comment Pros
Automate Spam Blocking by Akismet
Social Media Login
Comment Like Button
Subscribe to Comments
Gravatar Hovercards
Jetpack Comment Cons
It's more of a comment-box-extra-feature than a total commenting system so your should not raise your hopes too much.
Jetpack Comment Pricing
Free Core Plugin + Jetpack.com Free Plan:
$0 (Free – For getting started)
Monthly Personal Plan (For having spam protection powered by Akismet):
Yearly Personal Plan (For having spam protection powered by Akismet):
Jetpack Comment Screenshots
GraphComment Comment system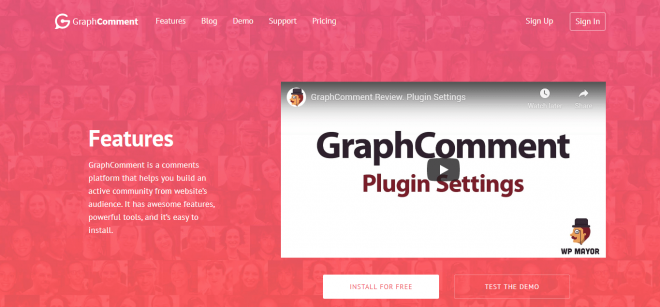 If we divide WordPress commenting systems into 2 major categories, self-hosted comments (like wpDiscuz or Deeper Comments or Jetpack Comment Forms) and comments integration with a social comment community (like this one and Disqus), GraphComment would be the first choice in the second category (and of course in a really close challenge with Disqus Comment System.
Although, the main difference between these two integration plugins for WordPress comment system, is that GraphComment let's you sync & backup your comments automatically (in a time-based-format cronjob) with your WordPress database, so you won't lose your comments and audiences whenever your decide to delete this plugin and search engines crawlers can index your comments afterwards. You can also import your previous WordPress comments to GraphComment.com database.
As a complete social comment community, GraphComment has almost any kind of features you might need for increasing your website engagement.
Some of them are as following: Advanced comment moderation (you can also define your moderator users on your WordPress site), rich content editor, email notifications (real-time notifications are included in Starter premium plan an above), word filter (replaced with asterisks in comment's texts), word blacklist, 2 different theme (light/dark), predefined color palette (custom colors are available in premium plans), powerful multilingual options (for languages like: EN, FR, DE, ZH, ES, IT, FA, RU, etc.), social media login integration, and ability to export all comments to a CSV-formatted file.
There is also a limitation in monthly engagements for the free subscription plan described as: "Up to 1,000,000 data loads / month" (as I've noticed, each engagement is counted as one data load) and you can't have reaction buttons working unless in Personal plan and above.
Another reminder, trying to load your comments from another website's database, can take various amounts of time based on user's internet speed and their locations.
It also has a built-in lazy loading feature to prevent slow down of your pages.
GraphComment Social Login
 Available: GraphComment.com allows people to login with their Facebook, Twitter and Google accounts.
GraphComment Ajax Forms
Available: GraphComment Comment System is completely based on real-time Ajax technology on frontend comment boxes, reaction buttons, push notifications (only on premium plans) and admin area (which is mostly an iframe of website API settings from the GraphComment.com website).
GraphComment Spam Guard
Available: You can setup a word blacklist to automatically disapprove comments that include those words, and there is a machine learning system that learns to detect spammers whenever people report various comments as spam with "Signal as Spam" button on their GraphComment.com panel or react to the comment with "Rules Violation" degree.
GraphComment Visual Editor
 Available (as rich content): GraphComment Comment System offers some rich content options that allows people to insert hyperlinks (with OG tags preview) and code-formatted texts, upload images, format their texts (bold, italic & underline) and insert Emojis through a list.
GraphComment Pros
Getting back to WP is Available.
Social Media Login
Mid-Advanced Comment Sorting
Link Preview Like Facebook
Major Features Totally Free
Smart Moderation
GraphComment Cons
Reaction buttons which play a major engagement-increasing role in WordPress Commenting systems are only available in premium plans.
Script files might increase your page fully load time in certain areas based on people connection speed or the availability of GraphComment.com servers for them.
The plugin doesn't have enough active installations on WordPress plugin repository.
GraphComment Pricing
Free Core Plugin + GraphComment.com Free Plan:
$0 (Free – With 1M data load / month)
Monthly Premium Plans (For having reaction buttons + push notifications):
$8.6 (Starter Plan 1.5M data loads/m)
$95 (Pro Plan 5M data loads/m)
Yearly Premium Plans (For having reaction buttons + push notifications):
$90 (Starter Plan 1.5M data loads/m)
$958 (Pro Plan 5M data loads/m)
GraphComment Screenshots
More WordPress Engagement-Increasing Comment Plugins
I have covered 6 of the best WordPress comment plugins in a full-featured comparison far by now. These ones are your ultimate choices for up and running a whole commenting system for increasing engagement and organizing your comments and audiences which I've divided them to two major categories:
1- Server Side Plugins (Uses your own database as the main storage):
Deeper Comments (Free)
wpDiscuz (Free + Pro)
Jetpack Comment Forms (Free + Pro)
ThriveComments (Pro)
2- Hosted-Comments Plugins (Has a huge community and uses their own database):
Disqus Comment System (Free + Premium Subscription)
GraphComment Comment System (Free + Premium Subscription)
Since the list above includes only the plugins that offer whole commenting management system package, I've decided to simply introduce some useful plugins for adding extra engagement-increasing features to your WordPress native comment form:
CommentLuv
(Retrieving Commenter's Latest Website Blog Link)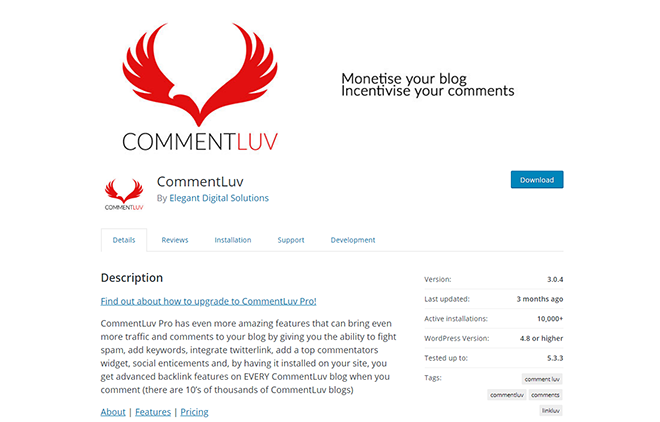 CommentLuv plugin will visit the site of the comment author while they type their comment and retrieve their last blog posts which they can choose to include at the bottom of their comment when they click submit.
Lazy Load for Comments
(Loading WordPress Native Comments with LazyLoad Technology)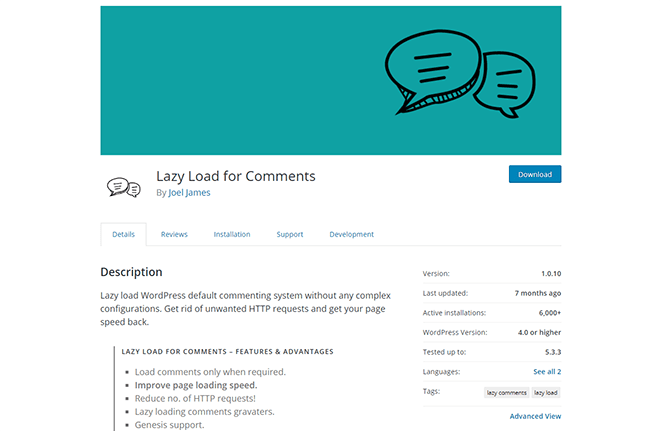 With Lazy Load for Comments plugin you can Lazy load WordPress default commenting system without any complex configurations. Get rid of unwanted HTTP requests and get your page speed back.
Yoast Comment Hacks
(Simple & Basic Hacks for WordPress Native Comment System)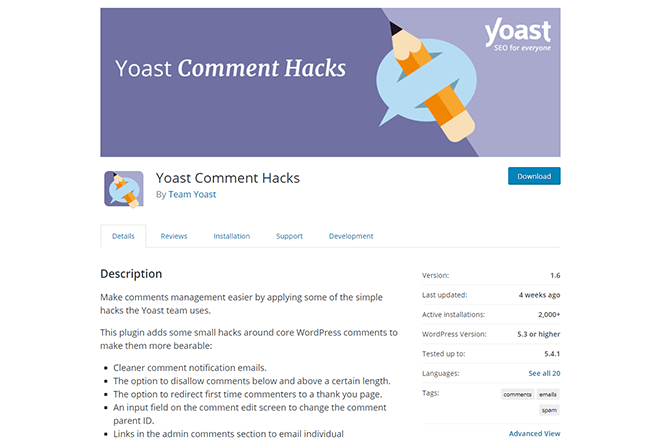 Make comments management easier by applying some of the simple hacks the Yoast team uses in the Yoast Comment Hacks plugin.
Replyable
(Subscribe to Comments and Reply by Email)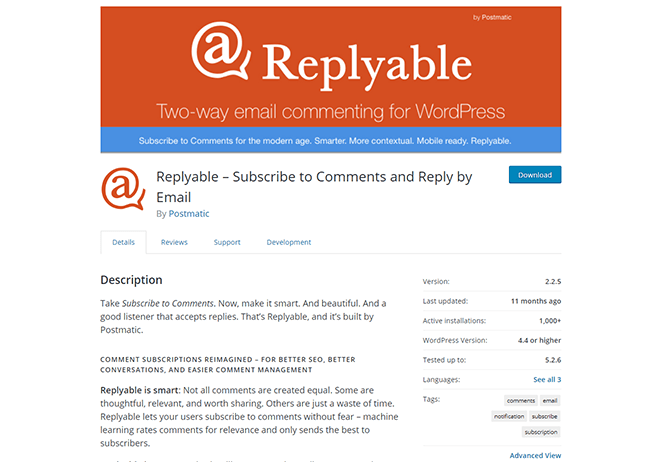 Using Replayble people can subscribe to comments on your posts and you can send them emails.
Recommended Posts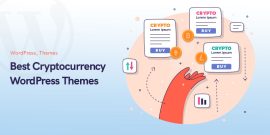 May 29, 2023