---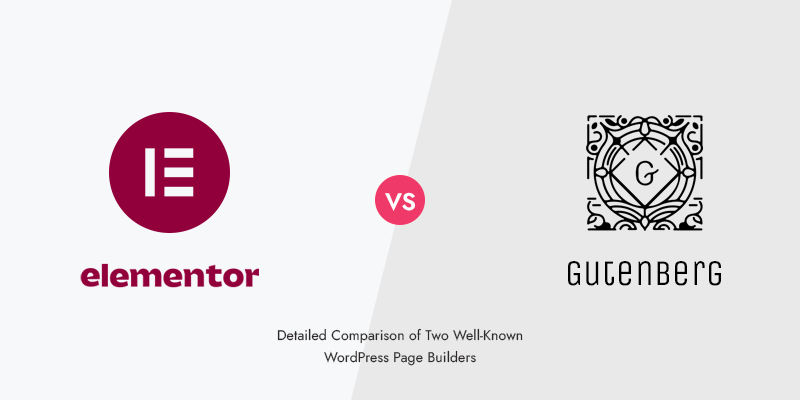 Gutenberg vs Elementor in 2023: Which One is Best for You?
Today we want to go through two popular page builders of the world: Elementor and Gutenberg. Basically it depends on your needs, but we are not just concerned with 'basically'. What about 'technically'?
WordPress Page Builders Comparison: Gutenberg vs Elementor
In this blog post, we will compare and contrast these two page builders to help you decide which one suits you best.
Introduction
Let's get to know these two famous page builder at first.
About Elementor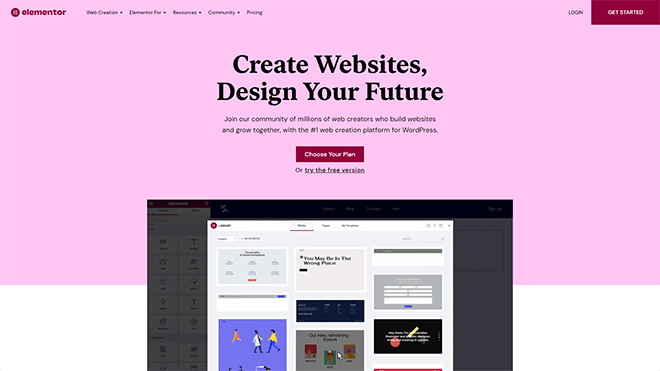 Elementor was introduced in 2016, and in such a limited time span, it has been successful in winning and conquering the hearts of users. Developed by an Israeli software company, Elementor has made everything super easy for WordPress users.
Elementor is basically free to download and use. This factor alone has contributed to its popularity very much. Also, it has a paid version called Elementor Pro that includes a number of features compared to the free one.
It should be mentioned that Elementor is maybe the most popular page builder which has witnessed a skyrocket in its sales in the past year, selling more than 4 million, with the same number of WordPress installations.
Elementor features a drag-and-drop interface with a number of pre-made templates that are and customize. In addition to that, it has an easy to use, intuitive design that is even super easy to work with for beginners.
Next thing about Elementor is that it's not expensive, so don't worry about your budget.
About Gutenberg
Gutenberg arrived with WordPress 5.0 on November 27, 2018. It was named after the renowned Johannes Gutenberg, the inventor of the mechanical printing press. Gutenberg can be big help in creating that unique look you look for your post website blogs.
Long story short, Gutenberg simplifies website creation and takes it to the next level.
On the other hand, some developers hyped Gutenberg as "the future of WordPress". However, to see how much of this is true, we should read through this article. So what are you waiting for? Let's go!
Gutenberg vs Elementor: Installation
Elementor Installation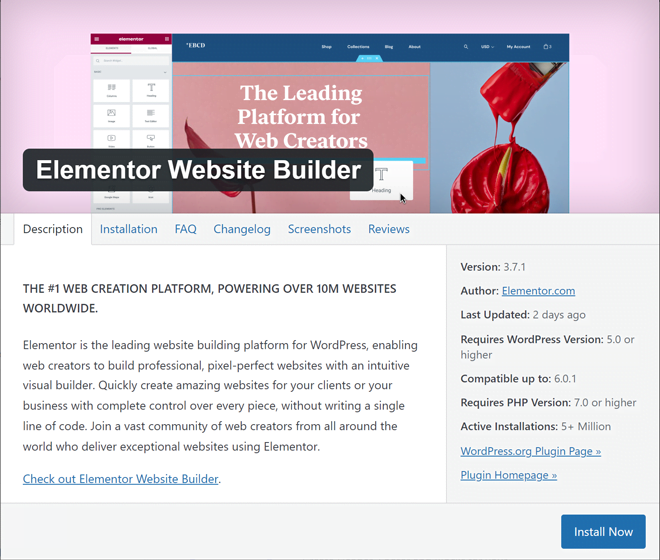 It has been said by the sages that the only thing easier than installing Elementor is working with Elementor. All joking aside, anyone can install Elementor in a matter of minutes.
In order to do so, go to your WordPress dashboard, go to the plugins heading, and click 'add new'. In the search box that appears, type 'Elementor' and search for it.
The only thing left to do is to install and activate it.
Gutenberg Installation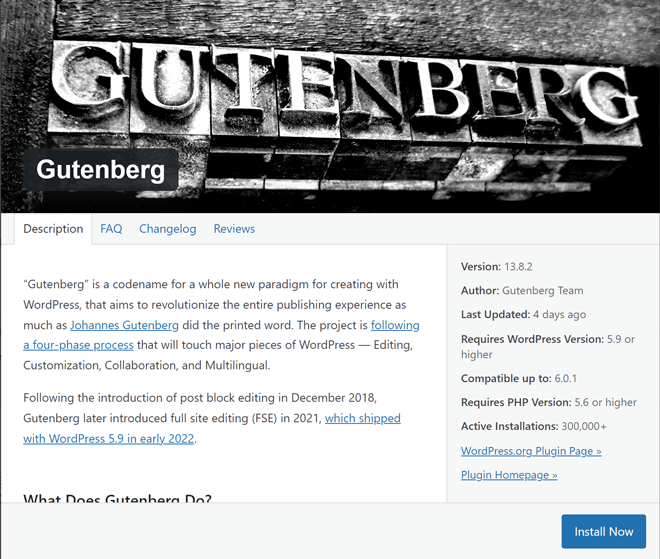 Installing Guttenberg is basically the same. Firstly, go to your WordPress dashboard and select the plugin heading.
In the drop-down menu that appears, click on 'add new'. Type 'Guttenberg' in the search box, and then proceed to installing and activating it.
Gutenberg vs Elementor: Features
Let's go over some of the main features of Gutenberg and Elementor WordPress page builders:
Elementor Features
Theme Builder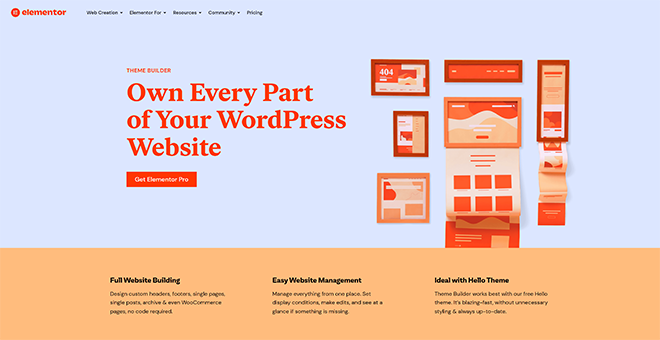 Theme Builder is Elementor's most popular feature. Elementor has a deck of themes available in it which users can select and design their website with them.
You can easily check what you need to be visible on your website and what you don't. This way, you can manage your website's design using various elements and sub-elements.
With Theme Builder, you will create the first look of your website, leaving a good impression on your users.
Form Builder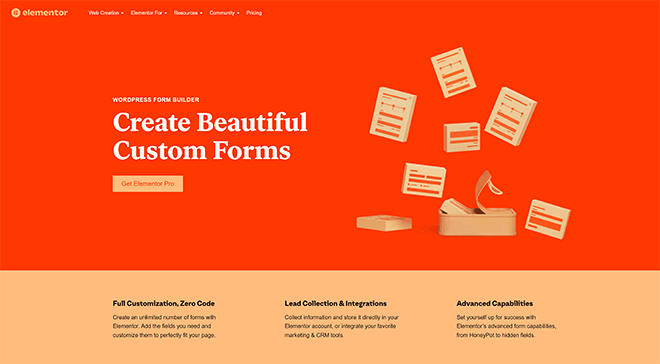 The form builder is a unique item Elementor. No matter what type of form you need, Elementor's form builder will make that happen for you, ranging from simple forms such as contact forms to sophisticated ones like data analysis.
When creating your forms, you'll have lots of options and tools at hand for integrating them into your website.
Pop-up Builder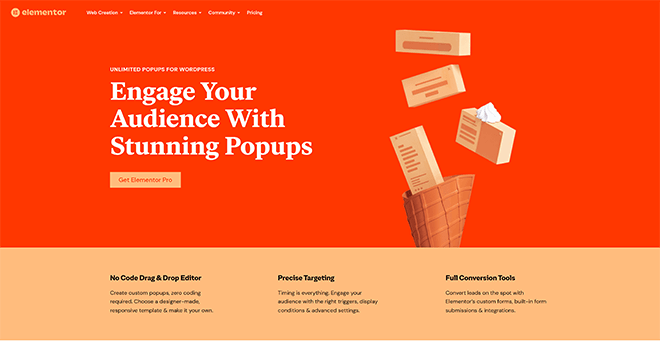 Pop-up builder allows you to create different popup elements such as bottom bars, classic pop-ups, etc. After selecting them, you can easily proceed with designing your pop-ups in terms of appearance and everything.
You can also add some elements to them such as photos, videos, share button, and many more.
Table of Content
With table of content, you can create diverse kinds of tables of content for your posts and pages. The good thing about it is that it is SEO-friendly and it gets crawled by Google itself, helping you gain a remarkable rate comparing to your rivals.
Inventory of Templates and Widgets
Elementor has an array of 300 templates for every niche. You can choose any of them and then get down to customizing it, making it unique in your own way. Plus to that, you'll have access to more than 90 widgets which gives you complete control over designing everything.
WooCommerce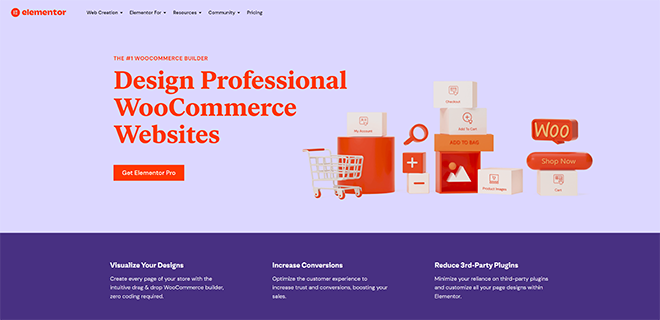 The WooCommerce widgets in Elementor allow you to create pages for displaying single and multiple products. If you probably don't know how to use it, don't worry. Elementor has various tutorials for you.
Gutenberg Features
Blocks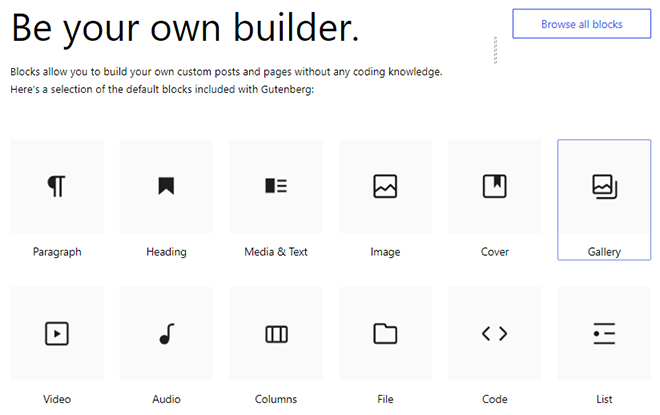 Blocks are somehow the signature sign in Gutenberg. Anyone who have worked with it must know what they are and how they function. You can create your website step by step using them. No matter what you want to add to your website, whether they are images, videos, or titles; you should add them using the blocks.
But how? Simple! You just need to use the plus sign and select which type of content you want to add.
WYSIWYG Editing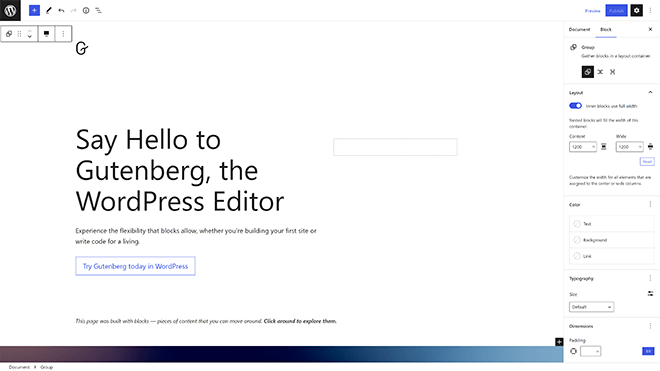 In case you don't know what WYSIWYG is, it stands for "what you see is what you get". This means what you see while you edit is exactly the result what you will get when published.
This way, you will face less confusion comparing to an editor that does not let you see what is going on.
Anchor Support
Anchor support allows you to add various HTML links and anchors to your blogs. For instance, you want to add a specific title to your page. This is where the anchor will come in handy.
Dynamic Options
Forget about those old static toolbar back in those days. Now, you'll get a toolbar sensitive to the changes in your content. This way, you will better know the options when editing and stuff.
Which One, Then?
You see, both Elementor and Guttenberg include lots of great features and tools that you cannot easily pass a verdict on which one is in and which one is out. Both of them contain unique extraordinary features that in our opinion, is really hard to label them good and better.
Gutenberg vs Elementor: Ease of Use
Elementor
When you use Elementor as your page builder, you can see what is happening with a live preview. You cannot know how great this is until you work with it. The setup is that the live preview is on your right and your toolbar is on the left.
Using widgets is also very easy. You just need to drag and drop the widgets onto the live preview.
For customizing a specific element, you should select that specific element and then use the customization options in the toolbar appeared.
Gutenberg
The user interface in Gutenberg is really user-friendly and simple. You even get some handy prompts that help you show which way to go next.
For adding blocks all you need to do is to click on the plus sign and add the element that you want to. However, the user interface can become confusing sometimes, but the tooltips will show you the way. No worries!
Gutenberg vs Elementor: Speed and Performance

As you might notice, your website's speed is an important factor, especially for your visitors, as people's patience has diminished in our today world. Various tests have shown that Gutenberg is faster than Elementor on average. This might be due to Gutenberg simple and efficient design.
Gutenberg renders your website faster than Elementor, and this means users can read your content faster, without losing their time to wait for your website to load. However, don't forget that Elementor is much faster than the most of other page builders in the market.
Gutenberg vs Elementor: Pricing Plans
Elementor Pricing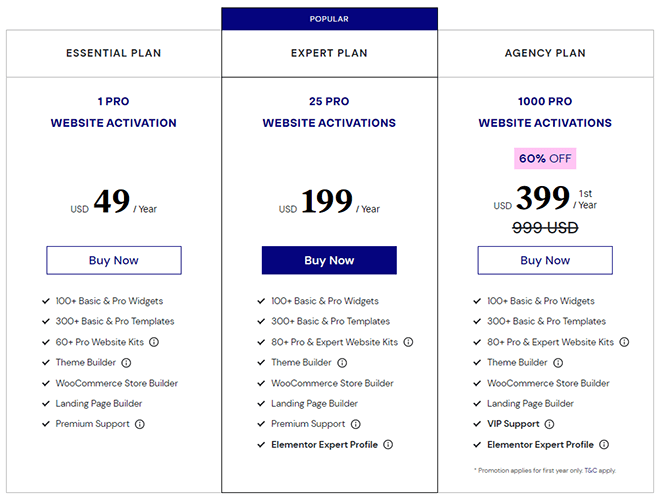 Elementor come with three different pricing plans. They are Essential, Expert, and Agency.
Essential Plan: $49
Expert Plan: $99
Agency Plan: $199
They are all yearly plans and they also have 30-day money-back guarantee for their plans.
All the plans will grant you premium support (the ultimate plan gives you VIP support) and all the pro widgets, pro templates, themes, popup builder, and update for 1 year.
Gutenberg Pricing
GUTENBERG on the other hand is completely free of cost. So no payment required.
Gutenberg vs Elementor: Pros and Cons
Let's look at some of pros and cons of Elementor and Gutenberg and see them all in one place.
Elementor Pros and Cons
| | |
| --- | --- |
| Elementor Pros | Elementor Cons |
| A variety of tools and features | Outdated user interface |
| Theme builder and WooCommerce builder | Boring, often repetitive templates |
| Various third-party plugins available | Unable to be adjusted to padding |
Gutenberg Pros and Cons
| | |
| --- | --- |
| Gutenberg Pros | Gutenberg Cons |
| Visualizing contents in the form of blocks | Not so much powerful customer support |
| User-friendly | Including fewer themes |
| Suitable for developers |   |
| Free of charge |   |
| Drag and drop features |   |
Gutenberg vs Elementor: Who's the Winner?
Overall, if your budget is a priority, then you should definitely go for the Gutenberg as it is fully free to use. On the other hand, if ultimate features and tools are the things you are looking into, Elementor should be your choice.
Elementor is much better because it gives you ultimate freedom in creating and designing your website. No limits whatsoever.
So, if we want to for a winner, Elementor is definitely it. This does not mean that Gutenberg is useless or anything, but as any comparison blog post should leave a winner for the readers, our verdict is Elementor.
Know this that both of these page building plugins are among the best in the world and both of them grants abilities and features you can find nowhere.
Is it possible to use both of the Gutenberg & Elementor page builders?
Not only that, you can use any of the popular page builders together. But each can create only one page.
Will Gutenberg continue to be?
Yes it has been the default WordPress block editor for some time now and the Classic editor was discontinued by WordPress. So you can be sure that a time investment in Gutenberg will pay off.
Which one do you recommend for a total beginner?
Both of them are really amazing for beginners and pros. But if you are just starting, maybe try Gutenberg, then the free version of Elementor and then the paid version. See which is best for you.
Recommended Posts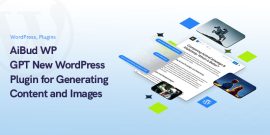 January 24, 2023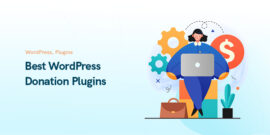 January 19, 2023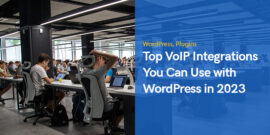 January 16, 2023