---
Updated: February 26, 2023
2 Comments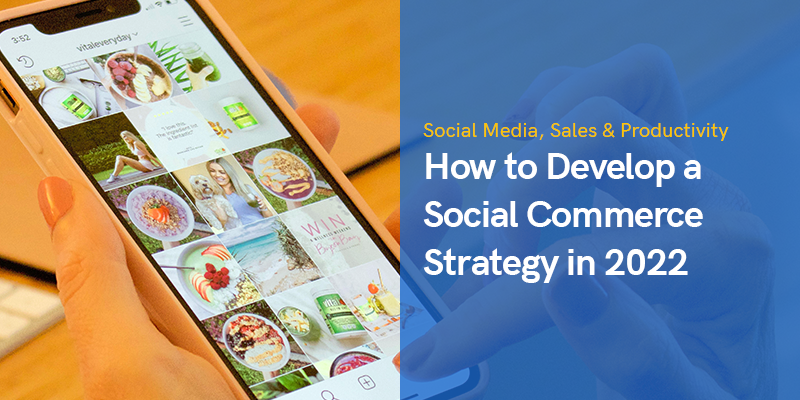 How to Develop a Social Commerce Strategy in 2023
Social commerce refers to selling and buying products or services directly through social media.
It allows your customers to scroll through your online shop, tap on the item they are interested in, review it, read the comments, and purchase it without leaving the app.
Developing a social commerce strategy is a welcome addition to your overall marketing efforts as it can bring you more brand visibility and higher conversion and ROI rates.
Moreover, social commerce makes the shopping experience much more interactive than a conventional e-commerce transaction.
So you should not miss this opportunity as it could be what you need to build lasting customer relationships and make more money online.
However, if you do not know how to employ social commerce effectively, you may leave behind the enormous advantages that it offers.
Thus, this post aims to help you develop a successful social commerce strategy in a step-by-step guide.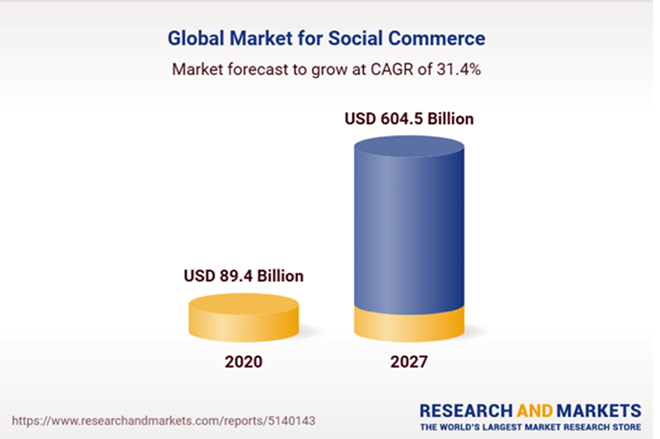 Social Commerce Market is Projected to Grow to $604.5 Billion by 2027.
Know Your Target Audience
First of all, you should bring your products or the online shop in front of the right, targeted people who are more likely to be interested in what you offer.
Your target audience consists of people with the highest chance of converting.
The more accurate your target audience is, the better you can optimize your online marketing strategies for this population, ultimately achieving more conversions.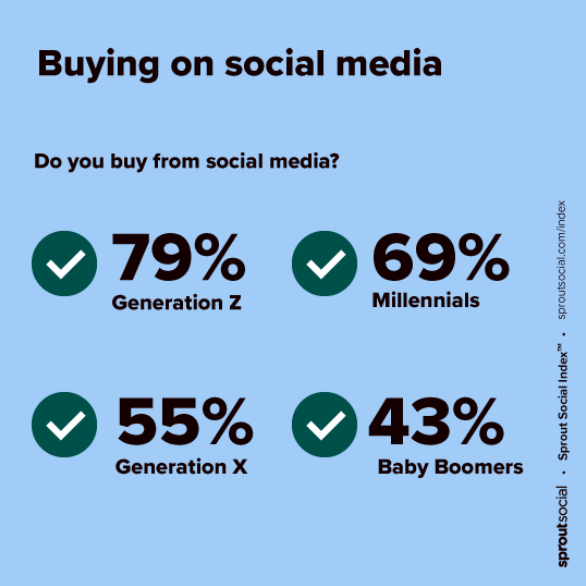 Choose the Right Social Media Platforms
If you want to improve your social media marketing, it makes sense to bring your products and services to the online platforms where your potential prospects are more likely to spend their time.
Therefore, you need to do your market research to know which social media platform best fits your target audience.
Currently, social media platforms offering social commerce include Instagram, Facebook, and Pinterest.
Nevertheless, more platforms like Youtube, TikTok, and Twitter have started testing new shopping features, particularly as Covid-19 has accelerated online shopping.
Instagram
The Instagram Shop is an excellent feature for any business to display its products and boost sales and conversions through Instagram.
But because of increasing competition on the platform, many start-ups and small business owners wonder how to get more followers on Instagram? If you experience the same difficulty, an experienced and proven Instagram growth agency can help you attain your ideal results at the earliest possible time.
With the help of advanced targeting methods and quality filters, these agencies do a lot of in-depth research and studies to provide you with more targeted and qualified followers organically and safely.
Make sure the agency you decide to get help from offers other necessary Instagram growth features like bulk Instagram DM sending, content calendar, Instagram unfollowers tracker, dedicated account managers,  Instagram post maker, and finally, a feature to schedule Instagram posts.
Facebook
The Facebook Shop allows you to communicate with your customers via messenger to answer their questions and offer customer support.
Once consumers decide to buy your products, they can complete a purchase within the app or on your website.
Creating a Facebook Shop is free and straightforward, giving you access to a much larger base of potential customers.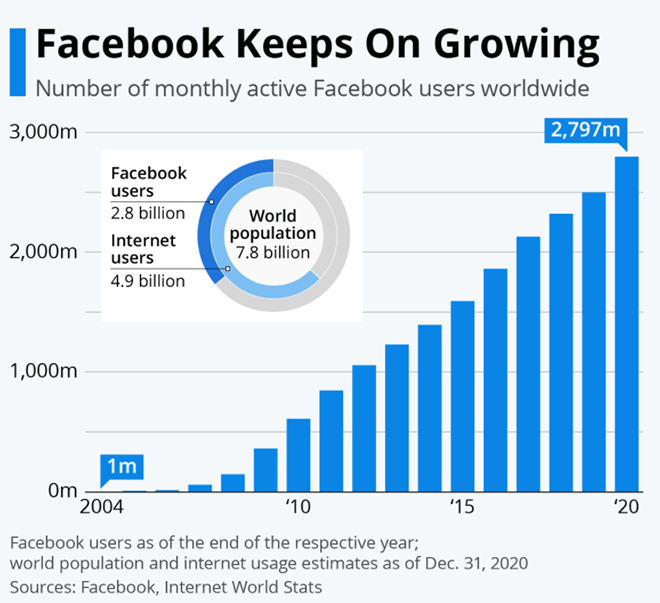 Source: Statista
Pinterest
The fact that 89% of Pinterest users are there for shopping inspiration indicates that Pinterest is a helpful platform for online sales.
The Shop tab is an excellent addition for retailers and everyday users on Pinterest.
With Pinterest Shop, you will reach many people who have spending power and intent to purchase.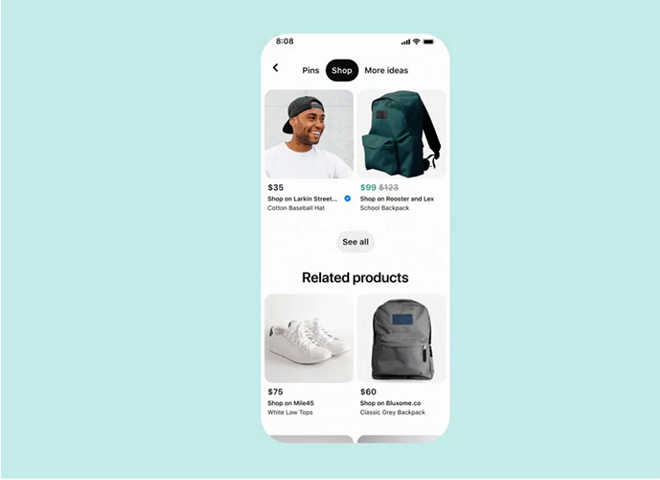 Source: LaterBlog
Share High-Quality & Engaging Content
Creating highly informative and value-adding content allows businesses to promote their products and keep their potential customers engaged and satisfied.
Also, it enables brands to develop more trustable and meaningful relationships with their audience on the media.
Try to use more user-generated content and customer reviews and feedbacks to gain more credibility and trust from potential customers.
Knowing that other buyers have made similar purchases and are happy with them is an excellent incentive for future buyers.
Additionally, regular posting at the correct times when your audience is most active on the network will help you better connect with them.
Collaborate with Influencers
Running a strategic influencer marketing campaign is one of the most effective ways to reach out to your target audience and promote your shop through the media.
However, it is difficult to identify the right influencer who has a highly relevant target audience for your business and can represent your brand well.
Especially marketers who are not familiar enough with the world of influencer marketing may face several challenges like identifying inappropriate influencers, getting into a tangle of influencer fraud, measuring campaign effectiveness, negotiating fees, and so on.
Consider using a solid influencer marketing hub to minimize the risks and achieve the best results.
An Influencer marketing hub is an online platform that helps you discover the ideal influencers who suit your budget and expectations best.
Furthermore, the platform facilitates collaboration among brands and influencers, resulting in more powerful campaigns.
Among the top influencer marketing hubs, Ainfluecer is the most trusted.
It's a Do-It-Yourself influencer marketing platform that allows brands to discover influencers, invite them to a campaign, and run campaigns to gain tremendous results.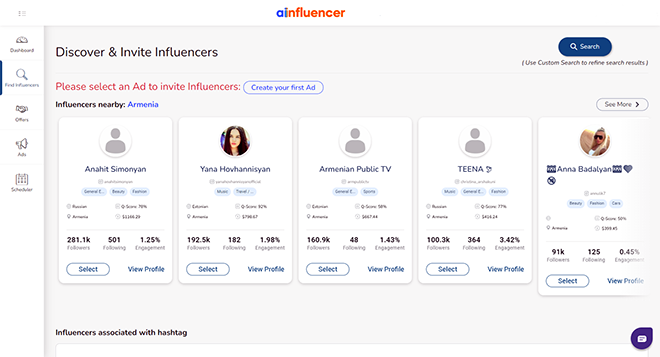 Provide Outstanding Customer Service
With social commerce, the entire buying process — from product discovery to checkout — occurs right on social media.
Therefore, you should remove all unnecessary friction to offer a seamless customer journey map in which they see, click, and buy what they want at peace of mind and convenience.
Providing a user-friendly shopping experience is crucial because 82% of customers only prefer the comfort and positive experience of social shopping in choosing where to shop.
So if you provide seamless multichannel customer service, you'll have more loyal customers who will return to your shop for future purchases.
Use Social Media Analytics
Each social media platform provides you with valuable analytical data to measure the success of your social commerce campaign.
You can see stats on your sales, visits, and more to determine which marketing strategy or campaign works and which one does not.
It also gives you detailed information about your audience.
So you have a better chance of engaging with them.
Without analytics, social media marketing will be a guessing game in which you will get nowhere.
Therefore, if you plan to move in the direction you want and achieve the best results based on informed decisions, using a social media analytics tool is essential to your social selling success.
Conclusion
Social commerce can become an essential piece of your overall digital marketing puzzle if you successfully develop it.
Following the steps outlined above will help you plan a successful social commerce strategy and achieve incredible results.
Therefore, you should not let this opportunity pass you by, especially now, in the post-Covid era when people are more inclined than ever before to spend their time on social media and buy online.
If you have not yet incorporated social selling into your business, now is the best time to leverage it to your advantage.
Then, get to work on turning your social media account into a powerful selling platform for your business.