---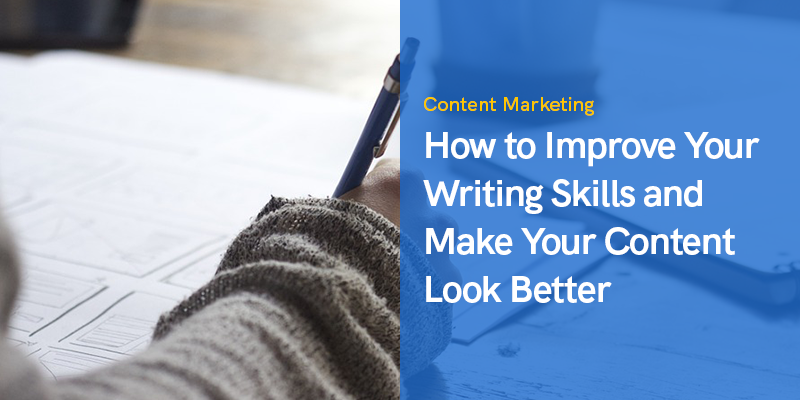 How to Improve Your Writing Skills and Make Your Content Look Better
Writing is a creative process itself, no matter which topic you work on. Writing purposes also differ and depend on the author's needs.
Even if you are an experienced author, you may want to develop your content no matter which type of writing you proceed with.
How to Improve Your Writing Skills
In our article, you can find ten essential tips on making your content outstanding and engaging the reader in any topic you write about:
The Importance of Structure in Essay Writing
Long gone are days when long forms of texts were made as a way to show academic excellence. Rather, today, professors and teachers use essays as a form to test the writing ability of students.
This gives them a clear idea of a student's research and writing abilities while creating academic papers. Moreover, essay writing has become an impetus in the literary world.
Also, there are certain rules and regulations associated with essay writing. This ensures that you can present the idea with limited words and information.
Likewise, today, we will focus only on the structurization of the essay, which is equally necessary to present the information in a proper way.
Normally, an essay structure includes an introduction, body, and conclusion.
Therefore, in the next section, we will discuss the importance of essay structure. Along with that, we will focus on how it helps writers to present the information to the readers. Let's begin a discussion in the next section
Importance Of Structure In Essay Writing
Just like there is a structure in society, where different hierarchies show how the information flow is managed within. Likewise, in essay writing, there is a definite structure, which shows how the information is processed throughout.
That is why structure is necessary, which gives a direction or a route map for readers to go through the essay. Therefore, we will know why it is so important for writers and readers.
Structure Makes The Essay Functional
One of the biggest helps that essay structure gives is that it makes the paper even better and more functional. There are three headings in the essay –
Introduction – This is the first part of the essay, where you introduce the topic to the audience. At first, you showcase what you are going to write and how you are presenting it throughout. Moreover, you need to include the thesis statement, which will showcase that the audience can engage with the essay.
Body – In the next part, you have to present the information to the audience in a structured way. Consequently, you need to give the idea in three parts, where you will discuss each point thoroughly. Furthermore, in the body part, you should add facts, figures, and statistics, which will increase the authenticity and quality of the essay.
Conclusion – This is the last part, where you must conclude the essay by giving your views on the topic. After writing the topic properly, you can express your opinions and recommendations. Furthermore, you can also provide an overview of the topic, which will allow you to end the essay properly.
These structures help you make the information more presentable and allow you to make the paper look beautiful. In addition, it will enable the reader to read the article easily and gain insights into the paper they are looking for.
For this, you can visit the website of Fresh Essays, an essay writing service, to gain a better understanding of the structure of the essay.
How Many Paragraphs Should Be Present In The Essay?
There is no definite number for including paragraphs in the essay. It mainly depends on the number of words you are allotted to write. Mainly for school students, the essay is written in five paragraphs. In between that, five paragraphs and three paragraphs are kept for writing the body parts. Consequently, the other two parts are used to write the introduction and conclusion.
Moreover, when it comes to college essays, there is no definite number of paragraphs for writing the essay. Also, the number of words is much higher in college. Therefore, there is no particular structure. You can straight away begin the article with the facts and information and end it with proper recommendations and your own viewpoints.
So, it can be said that structure depends on the educational institution you are in. Paragraphs vary from school to college.
The Importance Of What, Why, And How In Essay Structure
When you are writing an essay, there are certain things you need to keep in mind, and then ask some relevant questions. It will determine each paragraph and information links with each other.
Here are a few ways to ask questions in the essay and answer it –
What
One of the frequent things that you should look for in the first paragraph of the paper is what. This will allow us to present the subject in such a way that it becomes easier for readers to read. Furthermore, it will let me answer the pain points of the essay in the first part. Therefore, readers will start to engage with the essay from the get-go.
How
When you write an essay's introduction, it is a good thing to give a background of the topic. For this, you need to answer the how part and showcase how everything came to happen. This will provide an interesting take on how you want to present your essay to the audience. Moreover, you should ensure that you cover one-third of the introduction by answering how.
Why
Lastly, it is the why, which is the most essential part of the essay. It is the part that needs the most explaining. Mainly, it happens in the body part, where you need to answer why it happened. Later, you will associate it with more facts and figures, which will justify the existence of why.
So, it is better to remember that the question will allow us to go deeper and get into the more powerful context of the essay. Therefore, it gives the most insightful answers to the essay.
Be Open to A New Experience
When you are about self-development in writing, consider reading what others do. It is essential to expand your writing horizons and get fresh ideas for any kind of project.
Not only students but also experienced authors need to read articles of their colleagues and extract something interesting for further writings.
For example, when you don't know how to start an academic essay or need to write an article review, creative writing, or improve critical thinking, the EssayShark paper writing service is a great source to get reliable assistance on your draft. Finding out more at review will help you understand how it is valuable for other students and how you could benefit. You can also use an AI writing tool to help stoke your creativity.
Learn New Words
Expanding your vocabulary can play a central role in your writing skills development. And Graph Words is a great online instrument that can help you right now!
Find synonyms of already familiar words and differentiate them using language parts of speech as noun, pronoun, adverb, adjective, and verb. Here you can invent how to use the same word in various contexts. In any case, you can always ask for help from professional essay writers and find out what techniques they use to write texts and how to pick up the right words.
This will definitely enrich your writing and create a better understanding of every word's meaning. Also, you can use OneLook Thesaurus, where you can type a word or phrase to learn an unfamiliar word's definition.
Try Yourself in Various Genres
When you work on articles or essays daily, you sometimes forgot to add creativity to your process. Try to write horror short stories or dedicate every day to writing in the romantic genre.
This will help you settle down all your thoughts about habitual writing and turn on your inner novelist.
If you get used to writing in a marketing tone, change strategy and write the same article as a script to a comedy or dramatic movie. Experimenting will help you to avoid writing clichés and see the topic from another angle.
Read Books on Writing
Everyone has heard about "On Writing: A Memoir of the Craft," "Bird by Bird," "On Writing Well," or "Self-editing for Fiction Writers."
These books are popular among the community of writers and those who are not indifferent to content creation. Reading specific literature on writing topics increases your basic skills and sets new goals while working on texts.
Read Other Literature
Reading non-fiction and fiction on any subject that is interesting for you enrich your inner world. Writers are a group of people who are necessary to read at least one book per month.
Finding out each author's style and comparing them will help you not only to develop analytical skills and critical thinking but also inspire you for new topics of your content.
Watch BookTubers
As many helpful authors and books you can find online, you can also find many literature bloggers on YouTube. They are not only sharing their opinions on books they've read but also provide tips on writing.
It especially concerns readers who film their reviews as ChristophersBookClub and practical writers who publish their works.
Learn online by watching videos from best-selling authors as Alexa Donne, ShaelinWrites, or educational writing channel Terrible Writing Advice.
Practice Daily
To become a content writer, no matter how often you've heard it, daily writing practice is essential to level up your writing skills.
When you work on social media content or create advertising for products and publish it on various online platforms, you need to develop new ideas every day.
Beginner writers can train their skills on 750 Words.
This source is created for everyone who wants to implement daily writing habits in their life. Join this incredibly simple challenge and compare your first day of writing to the one you will write in 30 days.
Try to Depict Your Stories
Changing occupation can be helpful for your writing. Concentrate on images when developing a text idea and even sketch them up. Try to tell your story with pictures.
Keep a sketchbook and pencil for this and see how it works for you. This method is useful even when you write about the most challenging topic, where you need to conduct vast research.
It is good to create a storyboard when you can see the overall picture. Depicting stories are outlining in a new way.
Learn the Art of Editing
Editing is a crucial part of the whole writing process. At this stage, you learn to concentrate on flaws and improve them not only for the current project but consider them later on.
First of all, you need to separate text into sections and define the objections for each. If you think that an introduction is too broad, consider cut sentences or rephrase them with simpler ones.
Pay special attention to body paragraphs and ensure that they have enough details to keep the reader engaged. A conclusion has to be logical closing of the overall idea and make the reader feel they've got fixed and valuable portion of the information on a concrete subject.
Make It Different
Originality is the main point of the engaging text. It doesn't matter whether you are working on literary composition or a business article, you need to tell something new to your audience.
In any case, you have to feel your reader's requirements and meet their expectations.
You can always check your text on such plagiarism detectors as SmallSEOTools, Quetext, and DupliChecker. Your content is valuable only when you add your own opinion and observations, even to the most regular topic.
The Bottom Line
Often, in football, you will hear experts talking about structure.
Similarly, in the essay, you will listen to the professor talking about structure and how it helps to present the information. The structure gives the leverage to students to present the information in a more direct sense.
Also, with the help of structure, you can channel the information in a concentrated form. Therefore, we have answered the importance of structure in the above discussion. So, the next time when you write an essay, do follow the structure.
Improving writing skills is possible whatever level you are passing through right now. Even if you have broad writing experience, you can always find room to increase your content quality.
We wish you good luck in any kind of writing experience and succeed even on the most challenging topics!
Recommended Posts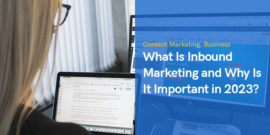 April 14, 2023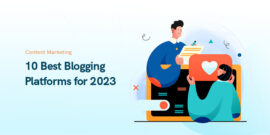 January 19, 2023