---
Updated: February 26, 2023
No Comments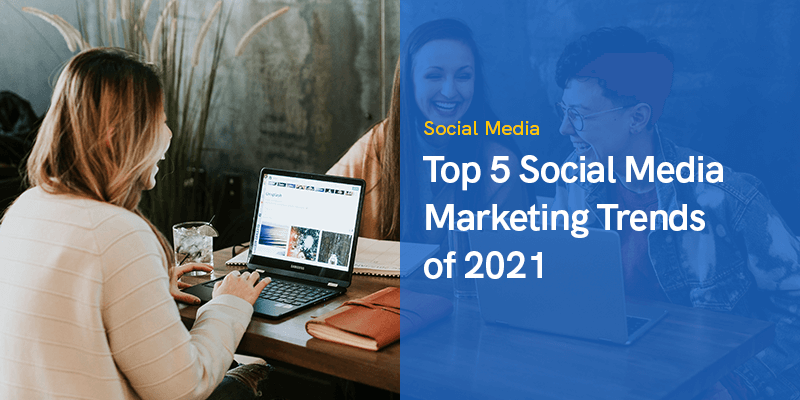 Top 5 Social Media Marketing Trends of 2023
2020 brought an unexpected twist in our lives in the form of a pandemic.
Suddenly everything went online, which significantly impacted how marketers operate globally.
Marketers have to accommodate the changing consumer behavior and industry demands and create marketing strategies that resonate with the new world that we are living in.
Hubspot and Talkwalker conducted a study that suggests that marketers need to pay close attention to 4Cs in the coming years, namely cleanliness, community, contactless, and compassion.
The research found that businesses are mostly talking about building supportive communities that help people during the pandemic situation.
In contrast, consumers are more concerned about the cleanliness aspect and how they can protect themselves from catching the deadly virus.
In 2021, brands will have to create messages keeping in mind the developments happening around covid-19, especially protective gears and the vaccine that will supposedly be available from March onwards.
The research also tells that in the coming times, invasive advertising will not create the desired impact.
On the contrary, brands will have to listen and understand their customer's needs and concerns and create relevant content accordingly.
Social Media Marketing Trends of 2021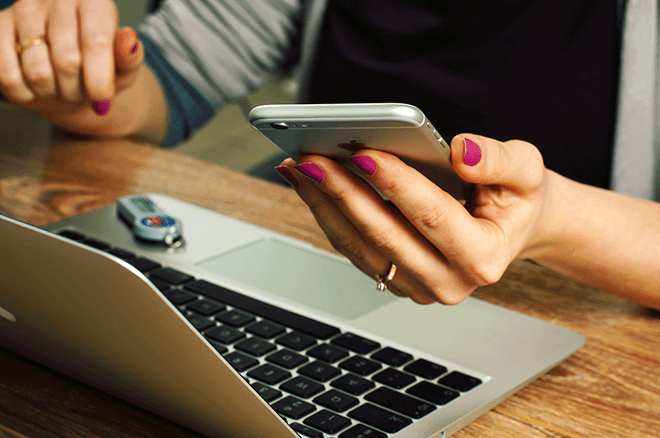 This article focuses on the top 5 social media marketing trends in 2021 that brands should note, let's dive in:
The Era of Conversational Messaging Has Begun
Gone are the days when companies disregarded what their customers were searching for.
With the meteoric rise of social media and the onset of the work-from-home culture, if you don't pay heed to what your customers are trying to find online, you will lose them.
Your marketing messages must resonate with your consumers — their likes, dislikes, needs, wants, and aspirations.
You cannot depend on creating random content and expect people to consume it.
Instead, you will have to build personalized content that is engaging and share-worthy. You can even have online webinars with webinar services like Livestorm, Devio or WebinarJam.
Moreover, you will have to cement robust and long-lasting customer relationships by taking feedback and resolving customer queries.
AI-powered ERP System and CRM solutions will help you form a one-to-one relationship with your customer base.
Further, chatbots will bring a human voice to your messages.
As we advance, providing a conversational tone to your social media posts will be of utmost importance.
Cause-Driven Marketing Will Pave Its Way
Marketing strategies will undergo a dramatic transformation in the coming times.
Hard-selling tactics don't have a viable future, as only 1% of millennials believe that a compelling advertisement builds trust.
Brands will have to leave behind traditional marketing methods and adopt cause-driven marketing that resonates with millennials and younger generations.
Topics such as health, economy, education, equality, jobs, food trends, and inclusivity matter the most to people.
And if you don't create content around these topics, you will be rendered obsolete.
However, brands have to keep in mind that they need to stick to the causes they support.
If you advocate a social cause only to attract more eyeballs, you will land yourself in trouble.
The moral of the story is that your marketing messages should be cause-driven and authentic.
Nostalgia Marketing Is the Way Forward
The pandemic has disrupted the lives of people globally.
Some have lost their loved ones, and others are struggling to meet their ends.
A glance at social media mentions indicates that keyword usage for terms related to "nostalgia" and "remembering the past" have shot from 13 million to 24.4 million, an increment of 88%.
Brands can use nostalgia marketing to brew up sentiments and develop strong positive emotions in online consumers' hearts.
The Talkwalker study suggests that nostalgia marketing was used during the 1920's depression and the 2008 recession.
Similarly, nostalgia marketing can do wonders for you during the current times of widespread deaths and economic uncertainty.
The Roots of Fake News Will Deepen Even More
The media has been propagating fake news for ages.
But social media has increased its magnitude to another level altogether.
Even in the pre-COVID era, social media platforms were littered with fake news, misinformation, and conspiracy theories.
From fake Apollo 11 landing to the discovery of aliens in Area 51 – the list goes on.
Unfortunately, the era of fake news hasn't subsided and will only become more profound in the coming times.
When COVID-19 began spreading globally and was officially regarded as a pandemic by the WHO, people began searching for it across media platforms — the internet, news channels, and social media.
But to their utter dismay, they couldn't find a source that they could trust.
Digital misinformation is here to stay, and brands will have to brainstorm strategies to circumvent this ever-growing problem.
Protect Your Brand from The Onslaught of Memes
"Memes" is the new language of millennials. The COVID-19 pandemic has given a boost to this mode of communication. Research suggests that 55% of people aged 13-35 share memes every week. Another interesting statistic tells that mention of memes has shot up from 19.8 million in August 2019 to 24.6 million in July 2020.
Although memes have gained widespread importance in recent times, brands need to keep in mind that memes are generally used for malicious reasons.
The following points will help you protect your brand from the onslaught of memes:
Engage with the meme community to make your brand go viral.
If a user-generated meme goes viral, share it across your social media handles and credit the creator.
Be careful not to post memes that you don't understand because they may harm your brand. Stay aloof from memes that give rise to religious hatred or communal violence.
Conclusion
Social media has become a powerhouse of ideas. For the first time in human history, communication barriers have been eliminated, giving rise to a one-to-one relationship between brands and consumers.
This has made it essential for businesses to closely watch changing market trends and customer behavior and transform themselves accordingly. This article gives you a yardstick to measure your current performance and how you should adapt yourself in the coming times.
Recommended Posts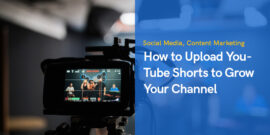 January 15, 2023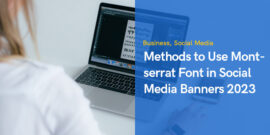 October 22, 2022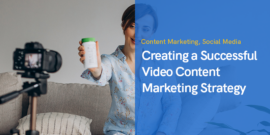 October 2, 2022