---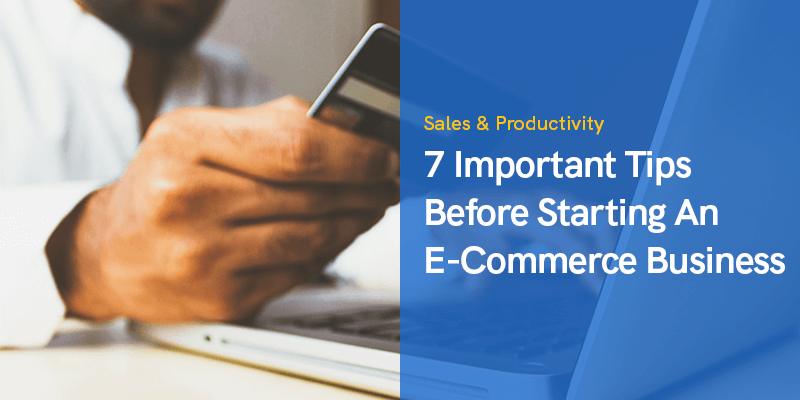 7 Important Tips Before Starting An E-Commerce Business
In the next paragraphs you're going to learn 7 things you must know before starting an E-commerce business.
Starting an E-Commerce Business
Millions of people opt for online shopping today to get everything delivered at the doorstep. This has been possible only through E-Commerce business.
Regardless of the solution, you got to put out the product for sale, a critical insight about the product you are selling is also required.
Starting an E-Commerce business on an online platform can be time testing, basically when you're doing it on a business level.
It is also a direct result of this that we chose to give you seven straightforward strides to follow if you truly need to maintain a fruitful retail business on the web.
So, if you are at any point in initializing a retail business on the web, and since you genuinely don't have a clue. Here is the guide to go ahead in the best way.
Market Research Is Key
The research, analyzing the market, and knowing potential clients are essential before starting an E-Commerce business. While doing the research and analysis, also focus on the types of audience you are expecting as your opposition.
Developing your business's brand value for a specific product makes a significant difference to attempt to go with selling a deep as you can, so you have the best comprehension of what's on the website.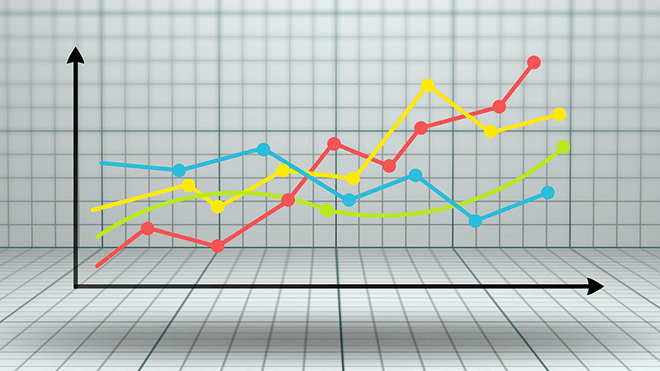 Here are seven steps to guide you:
Have a reliable Business Plan
An ideal business plan without market research and analysis is doomed to failure from the start. But, a planned and evaluated idea can assist well in starting a business into a competitive market.
A business plan for an online E-Commerce store should include the approach to utilize for financing, marketing, advertising of the business, and a user's need.
A business plan is a vital part of any business's development and success- Be it online or offline.
It should also establish a clear idea of how the possibility of success would come about.
Choose the Product You Intend to Sell
Along with the business plan, the product is also a crucial part. The demand for the product in the marketplace place a significant role.
Its' sizes, color, features, and relevant aspects should pin-out in advance. The analysis of competitors with the same product is also required to find the supplier that should pick beforehand.
For example, you can find suppliers on different websites and products of all kinds from digital to non-digital ones. Trustana as an example offers a wide range of Asian snacks and products that you can buy in bulk or a company like Tabolla offers mostly digital services.
If you're not manufacturing your product yourself, go ahead with innovations
And a process to redistribute or ship out products should also be measured well.
The Domain Name and Site Location
After noting your business plan and choosing your product, the next ahead is hosting a provider. It should be the first thing to get the business started with the domain name.
Afterward, you can proceed to set up your E-Commerce site. However, if you do not have experience in these things, you can always hire an expert to bring it to life.
You might visit some known E-Commerce sites such as eBay.com, shopify.com, amazon.com, walmart.com, and several more as these sites are popular options.
Marketing, Launching, and Advertising
When starting an E-Commerce store, you must know that your products should be ready for sale when you establish your business. Before any launch, keep your products ready!
However, marketing and advertising strategies can be an option to be implemented later out to expand your business's outreach.
Once the website is live, awareness about the site is the focal point to get customers across the globe.
Make Your "about" Page Very Simple
If you have done the research and analysis part well, you must have noticed the "about" page. It is here you get to provide more information about your business, vision, and products.
If you're a start-up, you'll need at least some necessary information to be aware of your audience. To make them believe in your products.
But remember to create so that people will know precisely what you do and what you are selling, the agenda of a company. So, you can avoid complexity and try to make it as simple as possible.
The Business Maintenance
To maintain the business and balance for an E-Commerce store, you must continue to find out possible ways to market your products. In a way to keep your business live from the moment your business starts running.
It should be a continuous process because maintaining your business is a refreshing act, making your business evergreen.
And this includes taking care of technical aspects, such as working out any bugs on the site.
It also includes managing the inventory, making better decisions about user-friendly features, some festive discounts, offers, and better customer service, which will keep customers coming.
Make the Ordering Process Simple
As we know, the website should be user-friendly and easy to navigate from one page to another. There are user-friendly sites that are simple and easy to go and are most likable to the audience.
If you can make it as simple as just a click, then make it that simple.
Remember not to forget that customers like easy visibility, less loading time, and simple to understand.
And try to create your website so that ordering can be available from any page of the website, and it should be placed in spectacular places.
Secure Your Business Assets
Apart from all the necessary steps ahead, an E-Commerce business should run online should be the key. There are several assets you need to secure for your business.
The first one is your business name. Try to go with a name that is unique, catchy, and memorable.
Try as much as possible to stay away from names that can cause any controversy. If you cannot come up with a business name, there are websites where people come up with business names for entrepreneurs for a fee.
Next, in line, you need to secure your digital assets. These include your domain name as well as the website.
Your business name is usually your domain name, but you can choose one that closely aligns with your business if that domain name is unavailable. Choose one that is easy to spell and remember.
Contact Suppliers
Suppliers will play an essential role in your business. When starting a business, we are excited about the launch and marketing part, but not to forget the supplier part.
If you cannot get a good deal from a supplier, you can directly reach the manufacturer. This would be even better as you can get a better price from the manufacturer than from a supplier.
They are the ones who will supply the products you will be selling. Try to research to see if you can qualify for bulk discounts or even favorable shipping terms.
Stock Your Inventory
When it comes to E-Commerce, sales are uncertain, and so are the demand for products. To keep it running, you need to keep inventory to market your business very well.
It is possible that you could run out of stock on the day of the launch. To ensure that this does not happen, stock up.
Talk to your suppliers and tell them to send you the items a day or two before the launch. This way, there is no chance of things going out of stock on the first day.
Set up Social Media Accounts
Finally, social media accounts are one of the best ways to market the products and brand-name to a broad audience. It's great to niche your audience on the initial stage so you can reach them easily.
Set up the social media accounts before your website goes live so that people can start reaching you.
Your social media accounts could also be a perfect way of letting your audience know that your business is about to launch and useful for them. This will help to get the audience and likes on the very first day.
Businesses are turning to E-Commerce stores now that almost everyone shops online. If you want to be one of these businesses, it is essential that you do things right, so you don't have any issues during and after the launch.