---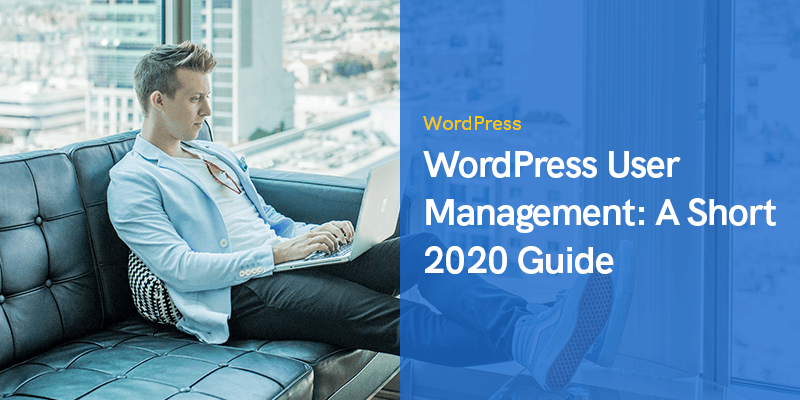 WordPress User Management: A Short 2023 Guide
A major part of the WordPress workflow is managing website users. It's a tough task that, if done incorrectly, can cause serious damage to a website.
In the context of WordPress user management, we like to think of a "nightmare scenario".
A WordPress user, dissatisfied for one reason or another, decides to become a social engineer. Having access to a site's credentials, the engineer can cause irreversible damage to a website.
We have to admit the odds of this happening are very low, but they're not zero. Carefully managing your WordPress users, while at the same time, running your business, is a strenuous task.
That being said, is there a way you can manage your users without draining too much of your time and resources? Well yes there is.
WordPress User Management
With the right tools, you can automate your user management efforts whilst you concentrate on your operations.
In this article, we'll be discussing the various user management issues faced by webmasters. Down the road, we'll also be discussing the solutions to those problems.
But before we start outlining them, let's lay down some necessary groundwork.
Why the Focus on WordPress User Management?
There are plenty of reasons for that.
But essentially speaking, it's one of the main pillars of WordPress security. Take any news site as an example.
Not only are they developing in-house content, but they've also got plenty of freelance writers who need to have access to the WordPress dashboard to upload their articles.
Similarly, in larger eCommerce stores, you have users who focus on online payments, while others focus on adding new product pages, inventory management, and so on. The point is that there are many users.
With so many people involved in your WordPress operations, it becomes imperative for webmasters to place some organization on the website to ensure that things don't get out of control.
The more users on your site, the greater the chances of your website getting compromised.
Even if it's not compromised, with such a number of users, you're bound to "break" something.
When that happens, your site runs the risk of losing its ranking in search engines.
Let's take a look at the number of steps you can take to manage your WordPress users effectively.
Correct User Role Assignment
The very first step you can take to manage the security of your website is to create a hierarchy on your WordPress store.
This hierarchy makes sure that the correct user role is assigned to each individual.
WordPress allows you a variety of options for setting user-roles.
To name a few:
Administrator – Has complete access to a website.
Editor – Has editing and publishing permissions.
Author – Has access to only publishing and managing their own content.
Contributor – Has access to write, edit, and submit posts, but they cannot publish content.
Subscriber – Found at the lowest tier, this user-role only has access to their own profile and nothing else.
Besides the default roles, you also have several plugins on WordPress and built-in features of  WooCommerce that give you niche-specific user roles.
Either way, it's best to limit users to these specific user roles so they can perform only their task and nothing more.
Enforcing Strong Passwords for Users
We cannot stress the importance of strong passwords enough!
They're the prime suspect whenever something goes wrong with a WordPress website.
Efficient WordPress user management begins when you enforce a strong password for each user, regardless of hierarchy or trust-level.
But what if you have a large user-base with multiple people from all corners of the world? This is where the WordPress Password Policy Manager comes in.
It's a neat plugin that lets you set rules for the security of your site.
You can customize your passwords based on different metrics like the password length, using symbols, special characters, and complexity.
Disable or Deactivate Dormant User
In addition to enforcing strong passwords, you can also disable inactive or dormant users.
Unused accounts are a prime target for hackers and their attempts at brute force attacks.
The dormant user policy on the WordPress policy manager disables a user account till the next time a user signs-up. If there is a totally unused account, it's best to completely delete it.
Monitor User Activity
Your site is growing and so are the number of users on it.
Now, tracking them can be a serious pain for webmasters given that they also have to run a business.
By efficiently monitoring your users, however, you can prevent them from taking hazardous actions on your site.
There are plenty of plugins you can use for that purpose.
For this article, however, we've selected Activity Log as the best one to get started with.
It provides you with a running log of all the activities on your WordPress site – it includes user activity and change logs by other users.
By constantly monitoring your website, you're ensuring that no harm comes to your website from any user on your site.
User Management for Membership Sites
One of the biggest issues for WordPress webmasters running a membership is the number of users logging-in to a website from multiple locations at the same time.
This presents an issue wherein you can't track how many users are logged-in to one account at any given time.
This presents a serious security problem.
It takes one individual to plant malicious lines of code in your WordPress theme or leak a password.
What then? Your website becomes the victim of a malware attack and, if not rectified, can also lead to getting blacklisted by Google.
Again, you can use Activity Log by tracing the number of active users on a single account and restrict their access.
With these restrictions:
Your revenue tracking can be a lot more accurate.
You can improve the security of your website.
Incrementally Improving User Management
WordPress is the best choice for a CMS.
Both beginners and professionals alike can benefit from the ease of use provided by this platform.
But here's the thing; to get the most out of WordPress, you need to take the necessary steps to ensure its security and integrity.
The major step you can take to ensure such security is to educate both your team and clients on the benefits of improved security.
As your team grows, you need to double down on that education.
In addition to these practices, you need to be technically savvy and introduce automation to enforce security measures.
Why? Because even with all the education, you cannot expect to get every team member on board.
Some might be inherently lazy and forget to follow the security protocols.
As discussed above, a password policy and activity measuring tool can prove significantly beneficial for enforcing and managing security protocols on your WordPress website.
Tools like these can help you operate with a variety of employees regardless of whether they're in-house or remote.
As a best practice, here are some policy recommendations to manage your WordPress website:
Implement a minimum password length to prevent hack attempts
Disabling the accounts of dormant users to prevent
Monitor user activity through the website
Receive alert to changes on the WordPress site and user profile
Restricting users logging into a single account from multiple IP addresses
Once you have all these in place, your user-management functionalities can prove significantly for the better.
Final Words and Additional Tools
User-management on WordPress is an important factor when you're looking to scale.
With so many users, a lack of organization can be a huge problem.
Ideally, when you're looking to create or get your WordPress website developed, you need to take into account the user management functionalities as well.
We know it's not as important when you're first starting out, it's best to have knowledge of this to avoid growing pains.
Recommended Posts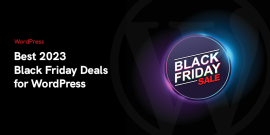 November 13, 2023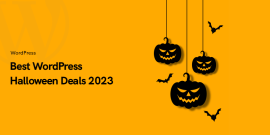 October 23, 2023