---
Updated: February 26, 2023
No Comments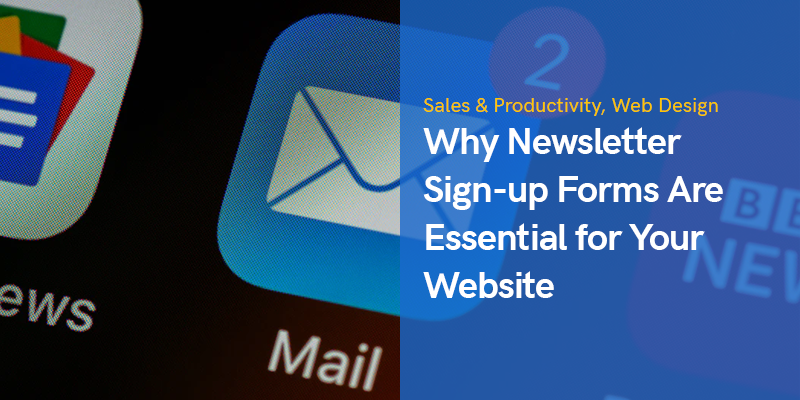 Why Newsletter Sign-up Forms Are Essential for Your Website in 2023
Your website is a great tool for drumming up interest in whatever you're selling, whether it's a physical product, a digital one or a service that you provide.
For any business, acquiring and converting leads into customers is crucial and that can be helped through newsletter sign up forms or otherwise known as a mailing list.
Mailing lists have been around for some time and they're a great way to help nurture any leads that sign up to it, whether they've bought from your business before or not.
In this article, we'll explore what a newsletter sign up form is and why it's essential to incorporate it into your website.
You'll also get an added bonus section on how to place one on your site.
What Is a Newsletter Sign-Up Form?
A newsletter sign up form is the process that allows you to collect information on your website visitors.
By signing up to your newsletter or mailing list as it's typically referred to, they will likely be handing over consent to store their email, as well as other information that you may request.
When visitors enter this information and click the subscribe or sign-up button, they'll be added to a mailing list that helps you communicate to your audience on a more personal level.
Many businesses use a mailing list for different reasons.
It could be to share important updates on the company's progress and others may seem it as a marketing opportunity to promote new products or offer discounts to its subscribers.
It offers a degree of exclusivity and so there's an incentive that's often provided in order to help more of your website users to sign-up.
Why Are Newsletter Sign-Up Forms Important for Your Website?
With 4 out of 5 marketers saying they'd rather give up social media than email marketing, there are clearly some major benefits to paying your attention to newsletter sign-up forms.
They provide the bridge between your audience and the marketing potential that you have with your emails.
So why are they so important?
Drives More Traffic to Your Site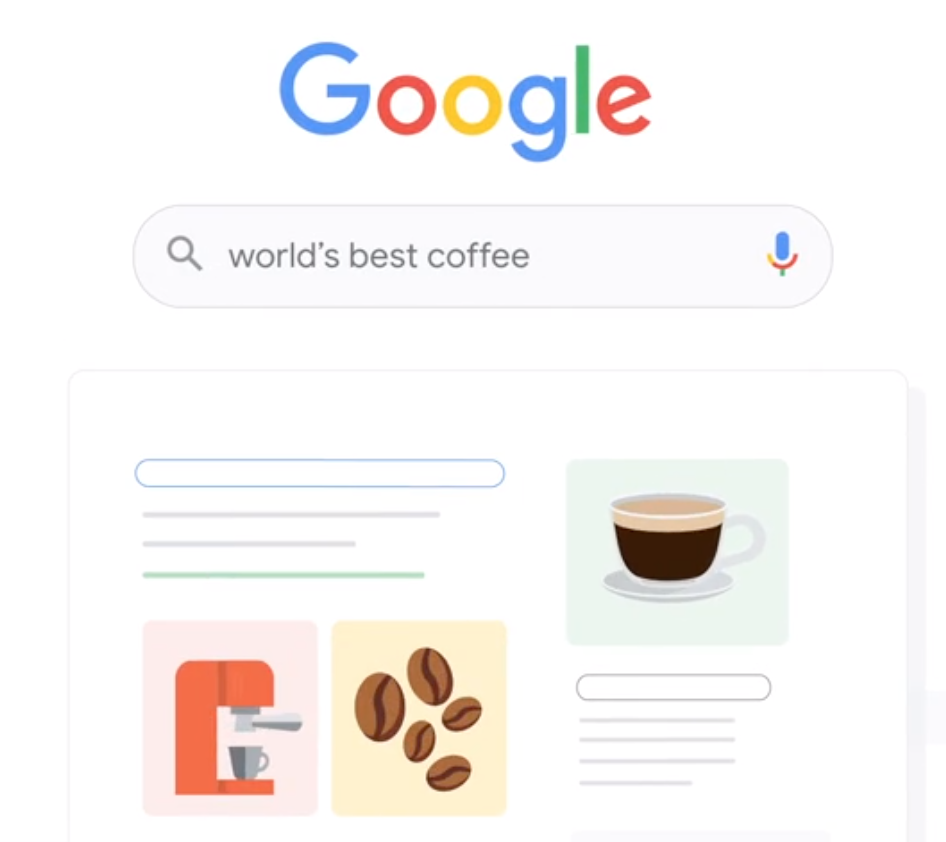 Bringing more traffic to your site is a great way of boosting your online presence.
It's no surprise that Google's search engine has an influence on many businesses and individuals that exist in the online world.
If you manage to rank on the top page results, it can lead to more opportunities and notability for the company.
Did you know that only 0.78% of Googe searchers will click on the results from the second page, meaning it's crucial to get to the top.
Newsletter sign-up forms can help drive more traffic to your site because you can incorporate them on other pages across the internet.
You could also make use of adding the webpage to your social media bios or collaborating with other websites as an exchange for something they want to advertise on your site.
Giving your website a boost in traffic means a lot for online presence nowadays and the higher you rank, the more influential your site becomes to others.
They Help Convert Leads to Paying Customers
You may be getting hundreds or even thousands of visitors on your site every day but not all of them are going to be following through with what you want them to do.
Whether it's asking them to sign-up for a course or purchasing something from your new line of products.
Many of your website visitors may be new to the site and have no idea what your site is, having simply clicked on it from another website on the internet.
Newsletter sign-up forms are a great way to acquire leads that will hopefully end up being paying customers.
Nowadays, consumers need more convincing and when it comes to parting with their money, email marketing can be influential for boosting revenue.
Creating an enticing newsletter sign-up form can be just what a business needs for their website in order to generate more interest in what's being sold.
Lead nurturing is an important part of converting them into customers and that nurturing can lead to lifelong customers if executed correctly.
Improves the Rate of Returning Users
For Google to recognize your site as a high-quality and valuable resource of information, it's good to increase the rate of returning visitors to your web pages.
When it comes to having a newsletter sign-up form, it means every email you send out means a user may click on a link that takes them back to your site.
It also means that this user gets reacquainted with the site and who knows, they may end up buying any of the products or services that you're offering.
With Google accounting for just over 70% of all global desktop search traffic, it's beneficial to do everything you can to increase the return rate of your users.
Allows You to Build a Relationship with Your Audience
A mailing list is a good way of connecting with your audience and a sign-up form on your website can create that connection.
Building a relationship with your customers is essential for customer loyalty and to ensure they stick by your brand regardless of who else comes onto the market.
It's all about the customer's experience with the business and when you're providing plenty of interaction through email marketing, it can certainly contribute to that community feel that many customers will get with other businesses and brands.
Newsletter sign-up forms are a great feature to add to your website and more importantly, they can feature in different ways.
The more forms available, the more likely it'll be that your users will sign-up.
How to Implement Newsletter Sign-Up Forms on Your Website
So now that you understand the benefits that come from newsletter sign-up forms, how do you go about implementing them onto your site.
Thankfully, it's not rocket science and anyone with the right knowledge and tools available can easily introduce them to their web pages.
Firstly, it's good to think about the style, design and layout of your sign-up forms and for that, you're going to need the right tools or platforms to create them.
Choose a Tool or Platform to Create the Sign-Up Form
The first step to implementing a newsletter sign-up form is by creating one.
For this, you'll want to make use of the many online design tools out there.
A great example is a platform called Flodesk.
Flodesk can help you create stunning newsletter sign-up forms in a variety of formats to suit your website's aesthetic.
There are other design platforms like Canva that you might want to consider and again, these platforms are both user-friendly and don't require design experts in order to use them.
Creating a sign-up form is easy enough but you'll want to consider how it's laid out and what information you'll be asking for.
Consider whether or not you need to ask for so much information, particularly as storing data requires consent.
Therefore, you may not have users completing the sign-up form due to you asking for too much personal information.
Typically, a sign-up form will ask for an email and a first name.
Identify the Right Locations to Place the Form
Knowing where to place your forms is the next challenge.
For some, it's on the right-hand side of the webpage, whereas others find a pop-up in the center of the screen to be more effective.
If you've got access to Google Analytics, then this could tell you which pages are popular on your site and therefore that could be an indicator of where you need to place the forms.
The placing of your forms is important though so make sure you're doing trial and error to see how they perform when it comes to the number of sign-ups achieved.
Use Multiple Styles of Forms
There are lots of different styles of forms that you can implement onto your site so don't simply choose one style and run with it.
The design and look of the newsletter sign-up form is a crucial part of a user's influence in signing up.
Why? Well, as humans we love visuals and if it's not a visually appealing form, we're likely to avoid it.
That's why it's good to create a good design and to have various styles that you can display across different parts of your site.
Not all styles will work for your website, so again, it's good to try different options out until you find the best-performing ones.
Introduce Newsletter Sign-Up Forms for Your Website
With online competition being particularly fierce for many businesses, a mailing list can prove essential for drumming up interest in what you have to sell or provide.
So, with that said, introducing a newsletter sign-up form or two is worth the time and effort required to create them.