---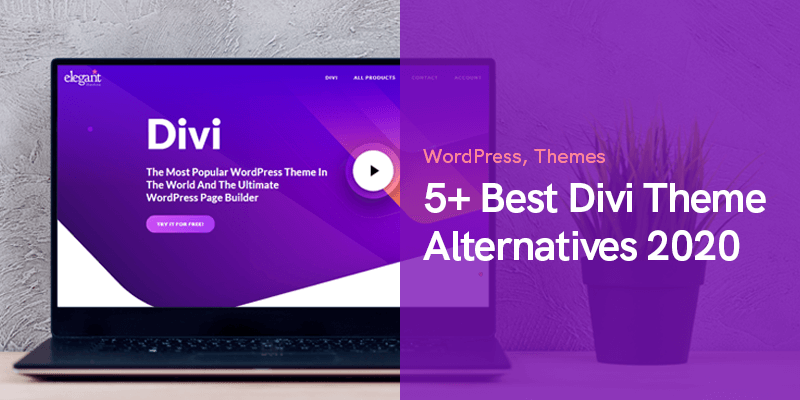 5+ Best Divi Theme Alternatives 2023
In this article we're going to introduce 5 best Divi theme alternatives and replacements that you can use to design and build your websites with.
Divi is the flagship theme from Elegant Themes and it's also one of the most popular WordPress themes available today. As it's a multipurpose theme, it was created to be suitable for any type of website you might want to build with WordPress.
Over the years, Divi has been regularly updated and improved. The theme now includes a powerful drag-and-drop page builder tool, hundreds of website templates, and countless customization options and settings as well as a few other useful features. It's competitively priced, too.
Moreover, Divi is built with the beginner in mind. Everything from set-up to the interface, and how you can take care of updates later on, has been built in a way that even a complete beginner can get the hang of very quickly.
If you're a Divi theme user or you're in the market for a theme builder, you might be wondering if there are any alternatives. Perhaps Divi isn't right for you or you just want to see how your other options measure up.
Top 5 Best Divi Theme Alternatives List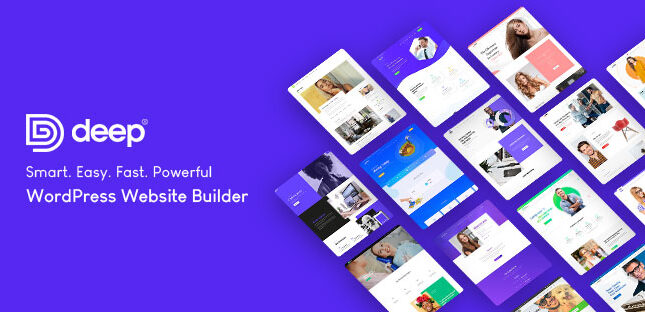 Deep is a multipurpose theme which is designed with the best modern methods and provides great performance for any user and can be a reasonable alternative for Divi theme. The reason that Deep is our first choice in best Divi theme alternatives list is that this responsive theme uses Elementor as the main page builder, so you won't need any coding skills for building a website and has a full customized package of elements for it.
On the other hand, SEO-friendly design and great page speed and other factors like these, made Deep one of the best premium WordPress themes on the market. This premium modern theme contains more than 70 demos, so you can use it as your theme for any business you have and import them easily.
Webnus has provided a unique header builder for Deep so you can customize the header of your website with drag and drop. Also, there are more than 20 premium plugins included in the Deep for free, so you won't need to buy any other plugins.
This theme is completely compatible with WooCommerce so you can create a fully functional online shop using WooCommerce and Elementor. All these features together have made Deep one of the best premium themes on the market.
Aftih
Using Deep Premium WordPress Theme
I think new best seller here, I really like admin panel settings dashboard, demo importer, plugins, performance option, theme setting but tutorials is the best. (please add more videos for theme option and desinging) Deep realy user friendly. Theme design is perfect, has many of best plugins, footer and header builder... The best theme I've ever bought. Thank Youuuuu
mattie1983
Using Deep Premium WordPress Theme
This theme is second to none, by far the best. I don't anything about coding etc and i'm new to wordpress but the layout of this themes options and documentation make it easy to follow and is explained clearly making building a perfect website you visioned easy. Don't waste your time looking at others. Job well done to the developer.
Sterlingwilliam
Using Deep Premium WordPress Theme
This theme is in$ane! A ton of very high quality modern demos that can be imported in a matter of minutes, comes w all images. Beautiful style in the editing backend, everythings so clean, quick and easy to edit and equally amazing on mobile view! An absolute #winWIN w Deep!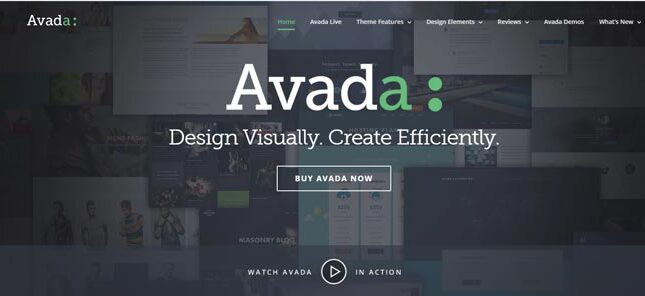 Avada is a responsive multi-purpose theme designed by ThemeFusion with 1-6 column support and definitely one of the important Divi theme alternatives.
It is the number one selling WordPress premium theme of all time, with 5-star customer satisfaction rating, which is trusted by 400,000+ customers.
Easy to use, highly customizable and affordable. With 6 precious premium plugins and pre-made web-page designs, Avada is one of the best.
Avada is suitable for both beginners and professionals. It has the most advanced options system ever seen in WordPress themes and that's what made it one of our choices on best Divi theme alternatives list.
resscu
Using Avada Premium WordPress Theme
This is the best template out there. I can do so many things to make my personal website look super professional. I also used Avada to update my architecture firm's website and people look at me like I'm a genius. It was so easy and we keep getting compliments from all our clients and consultants.
mlustig
Using Avada Premium WordPress Theme
I am impressed by the customer support of the Avada and Theme Fusion guys. Markus rocks! I am however more impressed by the revolutionary Theme Fusion Builder, which allows designers to focus on UX vs trying to figure out cryptic WP interfaces. I wouldn't by another product, because it's not just a template collection (which I never use…) but a robust WordPress development tool. Every site an original.
Eusic
Using Avada Premium WordPress Theme
Truth is, Avada ticks all the above boxes and then more. It is a full featured theme, or a theme with full options as car lovers might describe. Easy to use and find your way around if you atually take the trouble to read through the documentation. Support is great as well. On the way to hit 1,000,000 users on Envato! Congratulations are due.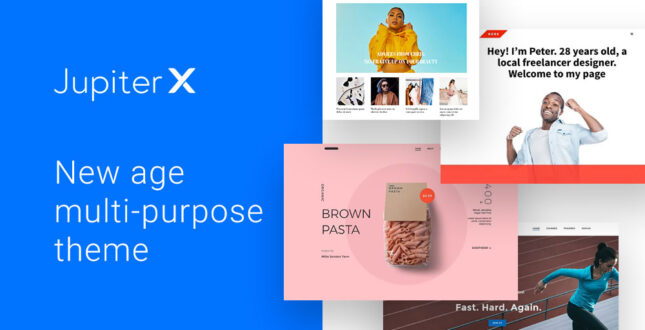 Jupiter X is your all-in-one platform to create pixel perfect websites, fast & easy. It comes with Elementor page builder, the world's leading WordPress page builder. You can customise Jupiter X globally using WordPress customiser.
The brand new shop customiser helps you customise every aspect of your online shop including checkout and cart page. Moreover, you can now build your own headers and footers easily with visual editors. Jupiter X also makes it possible to customise your blog and portfolio list and single pages.
It doesn't stop there though! You can now easily customise your custom posts archive and single pages which allows creating any listing/directory websites such as hotels, car rentals, real estate, library, recipe, job boards and much more.
Jupiter X comes not only with over 250 pre-made website templates, but also hundreds of page block templates to save your time and help you get inspired. We deliver new website and block templates every month.
Jupiter X promises an unprecedented technical support which includes Live chat and hundreds of in-depth tutorial articles and videos and that's the reason Jupiter X is one of the best Divi theme alternatives.
pux-haarlem
Using Jupiter X Multi-purpose WordPress Theme
Jupiter was great until you switched to JupiterX. You created a monster by switching to Elementor. You now need a gazillion plugins for the basis functionality. I hope that one day soon you will admit that this was a mistake and try again. This is just not working and I'm unable to explain this to my clients. And this is coming from someone who tried almost all WP themes in the top 10 of Themeforest. Such a shame.
xjjon
Using Jupiter X Multi-purpose WordPress Theme
Decent theme and not difficult to use. Problem is the support is poor and documentation is not up to date. It's almost impossible to migrate a theme the traditional way. There is no way to export all your theme settings from your development site onto your live one. So the way you need to develop is create a second site, design your pages, then transfer all your live data over, then change the server to use the second site. Doesn't work well for large site because there is constantly new content being created on the live site.
HMiracle
Using Jupiter X Multi-purpose WordPress Theme
This was my first time using JupiterX on a project. Had an import issue (I'm sure was caused by my host), but the team at JupiterX was so quick to respond, assess what went wrong, and offer the fixes I need - everything was done in just a few days - Artbees Support responded in less than 24 hours each and every time. Super happy with this theme and the team behind it!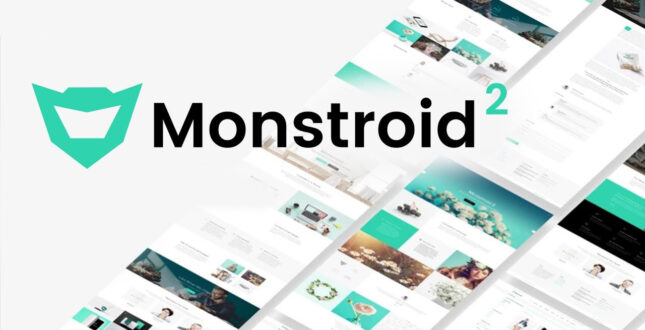 Monstroid2 is a modern and flexible theme and it's the third item in our best theme for elementor list that could be a good option for a broad range of websites such as a WordPress theme for web design. It installs pretty fast and the main focus has been put on the user experience and functionality. The theme is equipped with multiple customizable layouts for different parts of the website which has a good set of plugins as well.
In spite of the advantages it presents, some of the elements take too much time to load which could slow down the page speed on your website. Using the features can be somewhat confusing for the users. Also, the design of the theme with sliders, counters and other parts seems to be a little outdated.
In case you didn't noticed, we have published an article called Monstroid2 vs Deep to compare these popular Elementor themes.
Joshua Schneiderman
Using Monstroid2 Multipurpose WordPress Theme
There are some really nice things about how these modules come together, but for all of it's features, it also can be very difficult to get the results you're looking for. When you can't get what you need, it isn't as easy to fall back on knowledge of code.
Anonymous
Using Monstroid2 Multipurpose WordPress Theme
Template is amazing. I had some problems with navigating and such, because I didn't use any template from them before. There was also little problem with displaying icons, but support helped me in like 5 minutes or so.
Michelle Lam
Using Monstroid2 Multipurpose WordPress Theme
I really love all Templates made by Zemez because of the awesome customer service. I have both Monstroid 1 and Monstroid 2 and both are great. Monstroid 2, I think has prettier and cleaner design. The pagespeed is amazing! on Gmetrix, it is an A rating which totally helps with SEO. Monstroid 2 is definitely a dream come true for all designers. Now I can get my product pages up and fast. No more headache. No Bugs. Totally worth the price and more!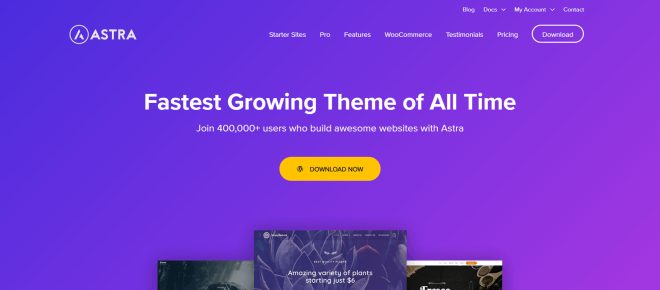 Astra is another theme which works well with Elementor. Astra is not an exclusive Elementor wordpress theme and uses many different page builders. An interesting point about Astra is that, it is developed in Github and the free version is completely open-source.
There are many options for controlling colors and backgrounds in Astra which are available in all Elementor themes. Also, there are many pre-built header designs that you can choose.
Astra is well coded and you can experience a great speed using it. Astra uses Vanilla JavaScript to prevent render blocking jQuery to come in the way and affect performance.
Ben Pines
Using Astra LightWeight WordPress Theme
Astra is a simple, fully customizable & fast theme that I can wholeheartedly recommend to all Elementor users. I love the fact that it comes with dozens of pre-built sites that were built using Elementor and that can be used to create a full website with one click.
Davinder Singh Kainth
Using Astra LightWeight WordPress Theme
I am super impressed with Astra! It is a lightweight theme that gives a solid foundation for building WordPress websites. This theme is a radical addition to the WordPress Themes ecosystem with its smart and very practical features.
James Revillini
Using Astra LightWeight WordPress Theme
I develop a few websites each month and I'm always looking for that next great plugin or theme. I was becoming frustrated with the "premium" themes I was using because of their bloat. I needed one built for performance and responsiveness and finally found them in Astra. I've discovered that anything I needed to add was a breeze, and the code (CSS, JS, HTML) is great so it's easy to customize both through the UI and with your own code.
Recommended Posts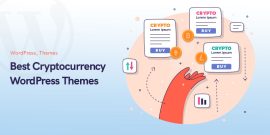 May 29, 2023