---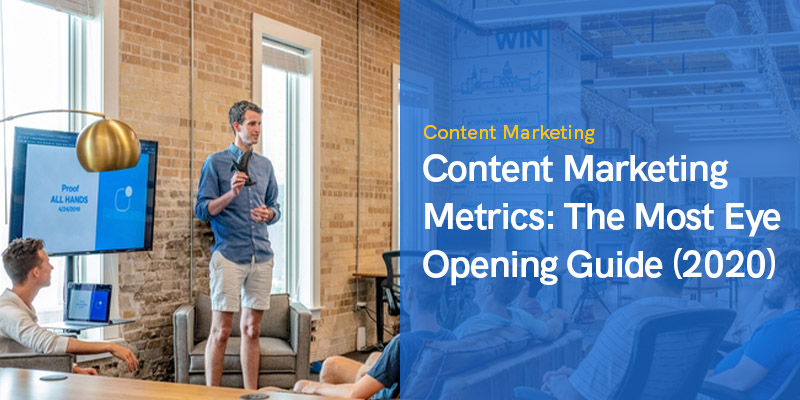 Content Marketing Metrics: The Most Eye-Opening Guide (2023)
As we get into the habit of pumping out content, it is important to remember the importance of quality over quantity.
There is no point in pushing out thousands of words a day if you are not getting a good ROI on your efforts. This is where content marketing metrics come in.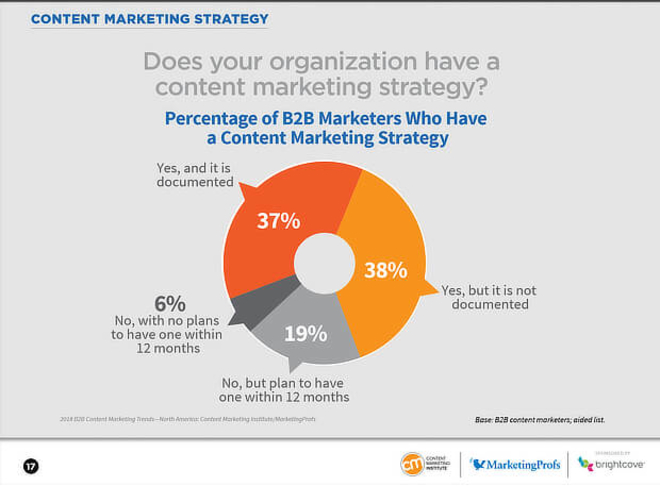 Tracking the right content marketing metrics can help you figure out which content of yours is performing the best and making you the most profit. You can then use these content marketing metrics to make changes to your content strategy- getting rid of content that does you no good and focusing more on creating content of a certain niche that is doing very well.
However, knowing which content marketing metrics to track can be difficult since there are so many options out there. With 64% of marketers wanting to learn how to create a better content strategy, it is important to not get carried away and track everything because that can only lead to confusion.
Here Are a Few Content Marketing Metrics I Think Are Worth Tracking
Click Through Rate (CTR)
Your Click-Through-Rate is essentially the number of times someone clicks on your link when scrolling through Google search results (impressions). This means you are tracking which impressions convert into clicks for you. The best way to do this is to use the Google search console.
Here is a look at my own search console results-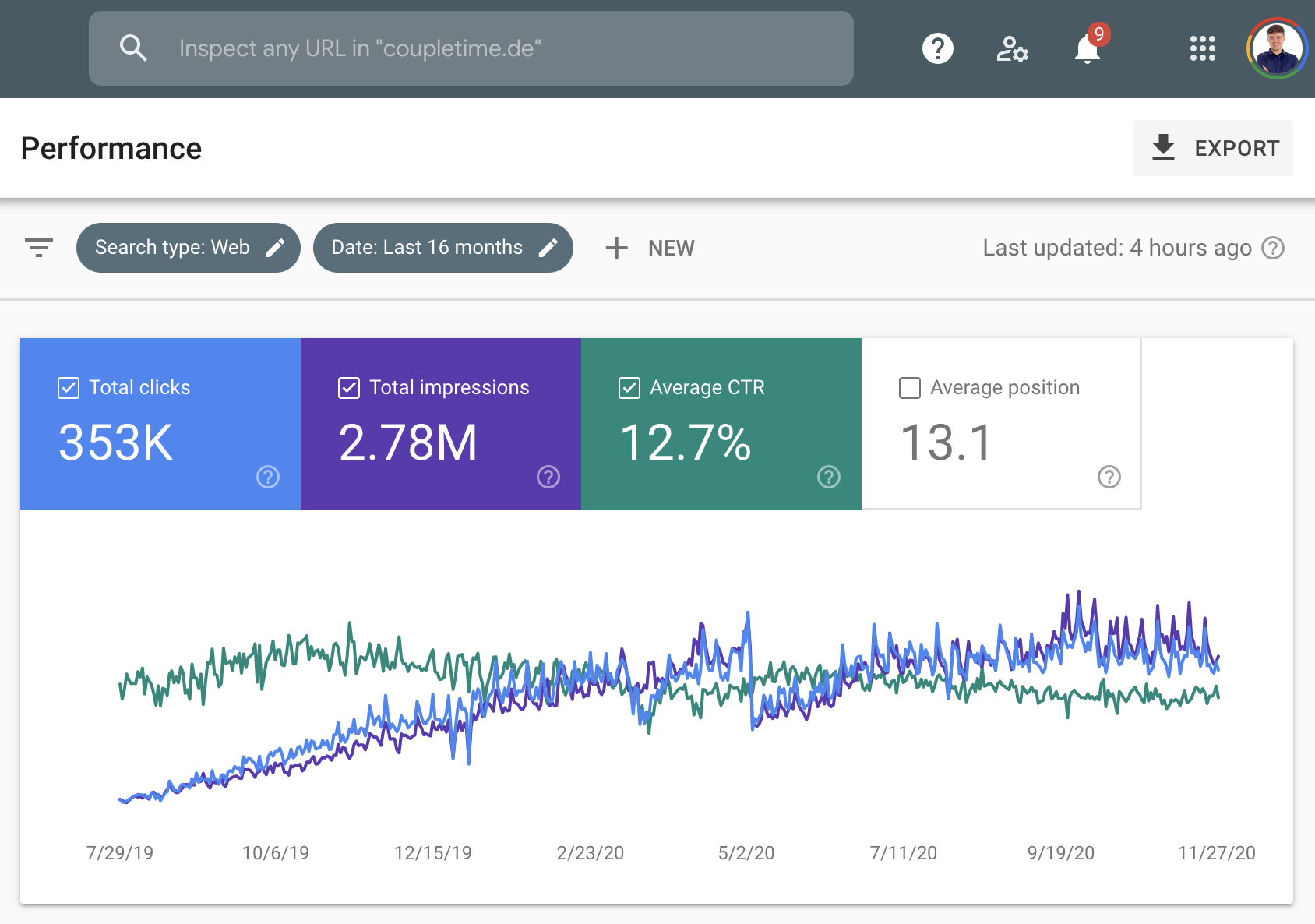 As you can see, the average CTR is automatically calculated by Google along with your average position as well.
This can be a valuable content marketing metric to track if you are trying to figure out whether your headings and meta descriptions are converting in the way you would hope.
Inbound Links
Content teams today are all about creating inbound links for their website in the most natural way possible. One of the best ways to do this would be to create what I like to call link magnet content.
Kyle Byers outlines the double survey technique in a case study that is worth a look if you are trying to create backlink worthy content.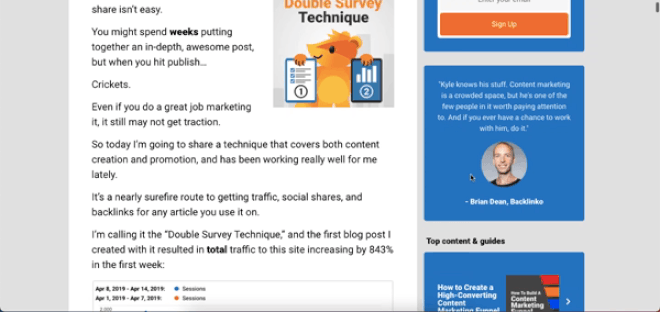 This technique focuses on combining two of the most successful content types- surveys and roundups. You conduct an original survey on a topic that needs more research, document your results, and then include quotes you received from leaders in the industry.
It is a great way to grow your domain authority and get more backlinks. Speaking of inbound links, tracking what content is bringing in the most links can help you figure out what is working for your brand.
If you keep a track on the content that is doing well and bringing in links, you can then create more of it.
Bounce Rate
Your bounce rate is the percentage of people who have 'bounced' off of your web page and on to another website (essentially leaving yours behind). This happens when a visitor views only one page on your website and then leaves.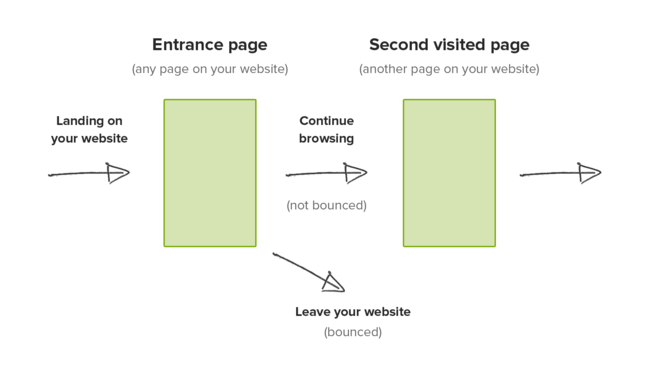 You would ideally want your bounce rate to be low which would mean less people leaving your website after viewing only one page. This means they have taken a look at other articles on your site or scrolled around looking at other stuff.
There could be several reasons why your bounce rate is high- content quality, too many ads, short articles, etc. Once you narrow down on your bounce rate as being a potential problem, you should take the time to ask visitors (if possible- through a survey) what would convince them to stay on your website or what they believe was lacking.
Time Spent on Creating Content
This is a good content marketing metric to track if you are a newbie blogger that hasn't hired a freelance writer just yet. It will help you figure out whether it is worth doing the work yourself or whether you should invest in a content writer so you can focus your efforts on other things such as marketing efforts.
You could also figure out what part of the writing process is taking up the most time and try to figure out a way to create content more effectively. For example, creating an outline beforehand or using certain free tools like Trello to track your content creation process can be really helpful.
Pete McPherson is a great resource of information to tap into if you are looking for more ways to speed up content creation.
Email Signups
Most bloggers will add an opt-in form of some kind to their blog posts (along with a freebie in a lot of cases).
For example, Freya from Collecting Cents added a budget template opt-in to most of her blog posts because she targets a personal finance audience.

Tracking the percentage of people who opt-in to your list out of all of the people who are visiting a certain page is a good content marketing metric to track. This will help you figure out whether your opt-in freebie is working for your audience and whether your content itself is good enough for them to want to subscribe to your email list.
Even if you   alongside running your blog, you could also consider adding a link towards it within your post. You could send visitors to episodes that are relevant to content they are reading. This can also be tracked using analytics tools.
You are essentially trying to figure out whether visitors like your content enough to sign up for more.
Web Traffic by Medium
Most people tend to think the general traffic is a good content marketing metric to track and it is of the most important to your business. While that is true, I would like to talk about the importance of tracking traffic by various sources as well.
This means looking at where most of your traffic is coming from. It could be coming in via organic search, paid search, social sites, Quora, referrals, etc.
If you know which medium is sending you the most traffic, you can choose to focus more on that platform so you get a better return on effort and time invested.
To look at your web traffic by medium, simply go to Google Analytics and follow this path: Acquisition > All Traffic > Source/Medium.
Ranking Keywords
Most content teams target keywords they think they can rank for and they believe are relevant to their niche. However, in the end, it is all dependent on what Google has to say about it which is why tracking what keywords your content ranks for can be a good way of knowing whether you are achieving your ranking goals.
If you are unable to rank for competitive keywords, you could consider targeting long-tail keywords and if you are meeting your ranking goals, you could try ranking for something even harder. Knowing where you stand is the only way to move forward.
Wrap Up
Tracking content marketing metrics is a low effort, high reward task. There are so many different comparison tools you can use to track content marketing metrics or you can even just do it manually. Every sensible business tracks how they are performing and content is as important as anything else.
Recommended Posts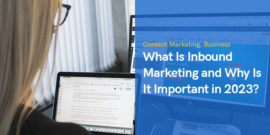 April 14, 2023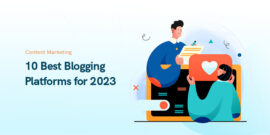 January 19, 2023