---
How To Make An Event Booking Website With WordPress
How To Make An Event Booking Website With WordPress
The global Internet has changed the way of human life. Now, individuals are more reliant on the World Wide Web to conduct different things comfortably. Event booking is one of them. Folks use websites to book hotels, restaurants, community halls, etc, to organize different types of events easily.
So, Event booking websites are in great demand. You can have a lucrative online business by running an event booking website with WordPress? As a matter of fact, an event booking website powered by WordPress is easier to run and handle. But, how to create it? There are two options, either you can go with custom WordPress development services or you can customize it on your own.
Let's just figure out the essential ways to create an event booking website with WordPress.
1.Perform The Grassroot Work At First
Before creating a website, you need to perform some grassroots work at first. It will help you to create the site in a systematic manner and make it stand out of the crowd. Some key preliminary works are detailed here below:
| | |
| --- | --- |
|  Preliminary works | Brief Explanation |
| Create a Website Development plan | It is necessary to create your website in a systematic manner. |
| Choose a WordPress Website Development Agency (Optional). | Select a reliable WordPress Website Development firm if you are a non-tech person. They will create your website in a professional manner and help you get a high-quality website with all necessary features and functionalities. |
| Select a theme and Plugins | Choose a suitable theme and plugins for your future WordPress website. Based on your needs and budget, you can go for free or premium themes or plugins. |
| Keyword Selection | Conduct market research, analyze competitors and select keywords for your website. |
| Content Arrangement | Write high-quality content for your website. The content should be unique, SEO-friendly and easy-to-understand. You can get your content written by professional content marketing agencies. |
2. Book A Domain Name For Your Website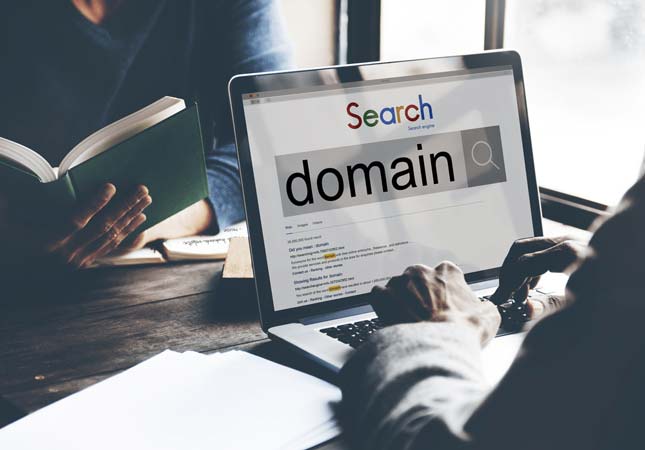 Setting up a website always starts with a domain name. It has an undeniable effect on the success of the website or business. So, choose a domain name that suits your business and is easy to define. A successful name not only defines the value and character of your organization but also plays a crucial role in attracting the visitor's attention. Choose a perfect domain name for your website as it the first place search engines will look to rank your website.
Keep SEO in mind for each character you choose for your domain. A unique brand name will put you ahead of your competitors such as Google.com, Yandex.com. Bing.com. These domain names are short and simple. Book your favorite domain name with a domain extension. Try to keep your domain name between 6 and 15 characters. Use keywords in the domain name and check for trademark issues. Your domain name should not be a copycat of other websites. It should be unique and different.
3. Select A Hosting Server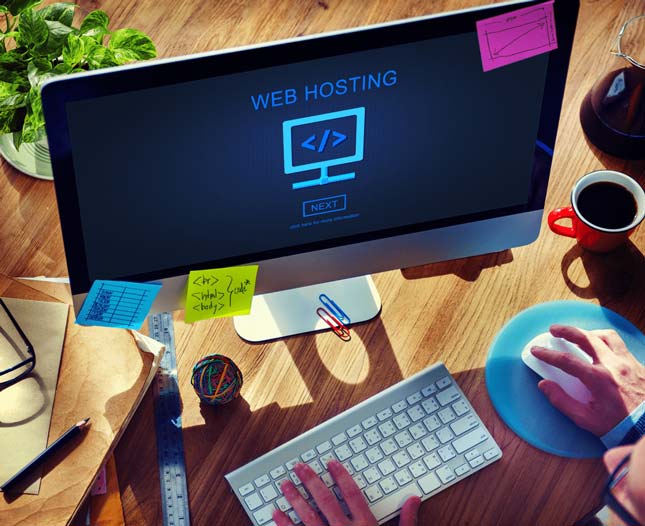 You need to choose a hosting server to run your website. When choosing a hosting service, you need to carefully review different hosting companies to choose the best hosting server for your website. Unfortunately, hosting companies speak about their positive parameters and do not put out their shortcomings. So, evaluate different hosting companies and choose the best one. Make sure you get enough bandwidth, excellent uptime, technical support, downloading speed, backup facility, and technical support with the hosting server.
4. WordPress Installation
Now, it's time to install WordPress. You can install WordPress from here. The installation process gets completed in a few minutes. Store the downloaded file on your PC and create a MySQL database for your website. You can upload the download file to the website server manually or with the help of an FTP. Many hosting companies allow you to Install WordPress from their admin panel.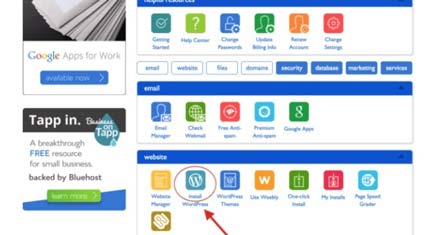 Once the WordPress installation process is over, upload the downloaded file to the server.
5.

Theme Customization
Now, it's time to download the theme from the theme section and do the customization work. This is where your website development skills and creativity are tested. You need to customize the theme to make your website look different from others. Some essential customization works are detailed here below:
| | |
| --- | --- |
| Theme Customization works | Brief Explanation |
| Colour Pattern | Choose a perfect color combination for your site. Your site should have a uniform color pattern. |
| Proper Navigation Path | Keep the navigation path on your website clear and simple. It should help visitors to navigate easily from one place to another. Place menus and submenus in a proper manner. |
| Search bar | Place a search bar on the top of your website. It will help users to find desired stuff in a short time span and make transactions easily. |
| Responsiveness to Mobile Devices | Make your website responsive to mobile devices. It is an essential condition for SEO and website performance. |
| CTA buttons | Call to action buttons. It helps visitors to take the desired action after reading the content. |
| Logo | Place the company logo on the top of your website or any important page. |
| Registration firm | Create a user-friendly registration form so that users can sign-up on your website and book a place for the desired events. |
| Social Proof | Add Social Sharing buttons on your website. |
6. Content Uploading and Technical Optimization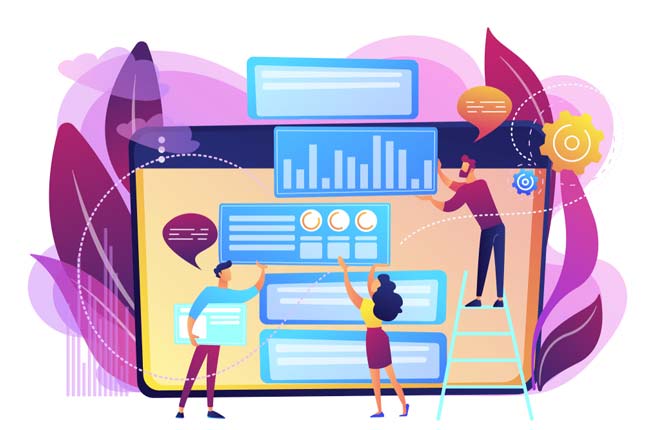 Now, it's time to upload the content on your website and optimize it with technical SEO. Create essential pages of your website such as home page, about us, services, privacy, terms of use, contact us, etc and fill them with SEO-optimized content. You need to optimize the website with some technical SEO elements-
| | |
| --- | --- |
| Technical SEO Elements | Brief Explanation |
| HI-H6 tags | Add header tags to the uploaded content. It helps search engines to interpret your content easily & rank them in search results. |
| Meta Description | Add a high-quality meta description to the important pages of your website. It gives users and search engines a basic idea about the content and they react accordingly. |
| ALT Tags | Use it with all images. Search engines become able to understand image content and rank them in image search results accordingly. |
| Speed Optimization | Make sure your website or its pages load quickly on all Internet-enabled devices. Use this tool to measure the loading speed of the website and do the needful accordingly. |
| Cross-browser compatibility | Visitors should be able to browse your website from all leading web browsers. |
7.

Modern Events Calendar (MEC) lite Plugin
MEC is well-drafted, easily manageable and tested plugin used to manage and create the events easily.  With this plugin, you can share the tasks with communities, teams and other groups if required.  It has free and paid (Pro) versions. Pro version can be used by the one who can afford it and can enjoy the updated functionalities of the plugin.  
It is helpful in creating events in several formats and can configure accordingly. It will make your events to look exactly the way you want it to be.  MEC can implement an online booking and from your WordPress website, it can book the tickets with a Pro version.  It includes the features, such as the selection of views and templates, front end submission forms, can store different event organizers and many more.
8. Website Testing
It doesn't matter how talented website developer you are. During the course of website design and development, they make several mistakes knowingly or unknowingly. Noice website developers make such mistakes in great numbers. So, you need to review the newly created WordPress website from A-Z. Take care of its loading speed, broken links, flaws in the design, responsiveness to mobile devices, etc, and ensure that all elements of the site are Ok.
8. Launch Your Website For Users
By now, your event booking website is ready. Launch it for users and start interacting with customers for business opportunities and revenues.
Final Words
These days, event booking websites are in great demand. Tech-savvy people use such websites to book places for events in advance and management family, social, political, and professional events comfortably. Follow these tips to create an event booking website with WordPress and start getting business opportunities. Best of Luck!