---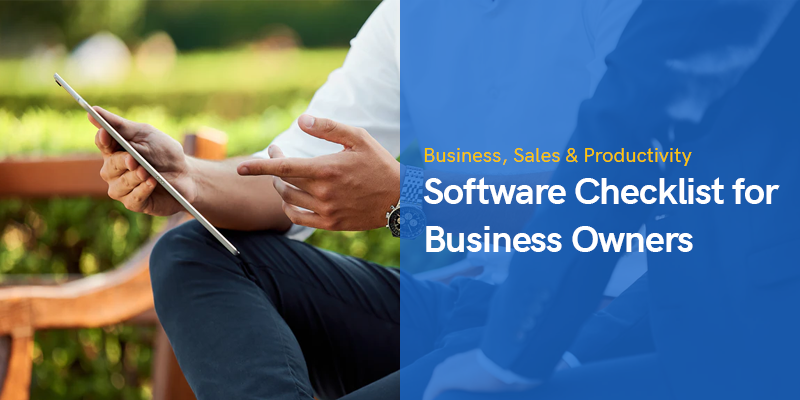 Software Checklist for Business Owners in 2023
As a business owner, having software that can aid you with your daily tasks will help you manage your workday more efficiently.
They can assist you in protecting your website, automating some repetitive tasks, or even helping you with your content marketing strategies.
You can therefore benefit from them in several aspects of your business, no matter how big or small it is.
However, the web provides a vast variety of software, and choosing the right one for your needs and preferences is a challenging and time-consuming process.
This explains why we have put together a software checklist for business owners for 2022.
So, let's dive right in!
Why Your Business Should Invest in Software: All the Benefits
There are many reasons that explain why your business should invest in software if you haven't done so already.
The following are only a few of the benefits that you can reap from using some of the best software available on the web:
Automation of daily tasks
Simplified decision making
Enhanced productivity
Improved data security
Increased sales potential
More reliable data
Speed up of some processes (e.g., hiring)
What Software Does a Business Owner Need in 2022?
Depending on your company's size and goals, you, as a business owner, may need certain software or not.
However, the following essential tools are a must for any type of business:
Security software: protects servers, laptops, mobile devices, and networks from unauthorized access, viruses, intrusions, etc.
Project and team management software: lets you plan, organize and handle all your projects and collaborate with your team seamlessly.
Accounting software: provides you with the ability to manage and keep track of all of your financial transactions.
Payment transaction software: enables you to request, accept, and send money easily and quickly.
Sales, Marketing, and PR Software: tracks the relationships with your customers throughout the sales funnel and provides you with tools for building stronger relationships with them and increasing sales.
Connector software: lets you centralize all your apps on one platform and build automated workflows with a few clicks.
Customer service software: enables you to provide efficient support to your customers through live chat, tickets, knowledge base, FAQs sections, and more.
Document Management Software: allows you to easily collaborate with your employees and create, manage, and edit all the documents in real-time.
Hiring software: lets you easily manage and automate some recruitment process activities.
9 Best Software for Business Owners
This section lists the best software solutions present on the market. Specifically, the list contains one of the best software tools available out there for each of the software categories mentioned above.
SEON

Seon is a fraud management software that protects your online business against fraudsters.
With fraudsters constantly changing their attack methods, this software, powered by an AI system, enables an intelligent fraud defense that is tailored to your business.
It flags VPNs, TOR users, and risky locations and analyzes IP addresses to see where users really login from in seconds.
In addition, it checks domain cross-references and analyzes social media profiles to identify fake users.
Its Sense Platform also recognizes device IDs, virtual machines, and web browsers in order to verify users' identities.
Slite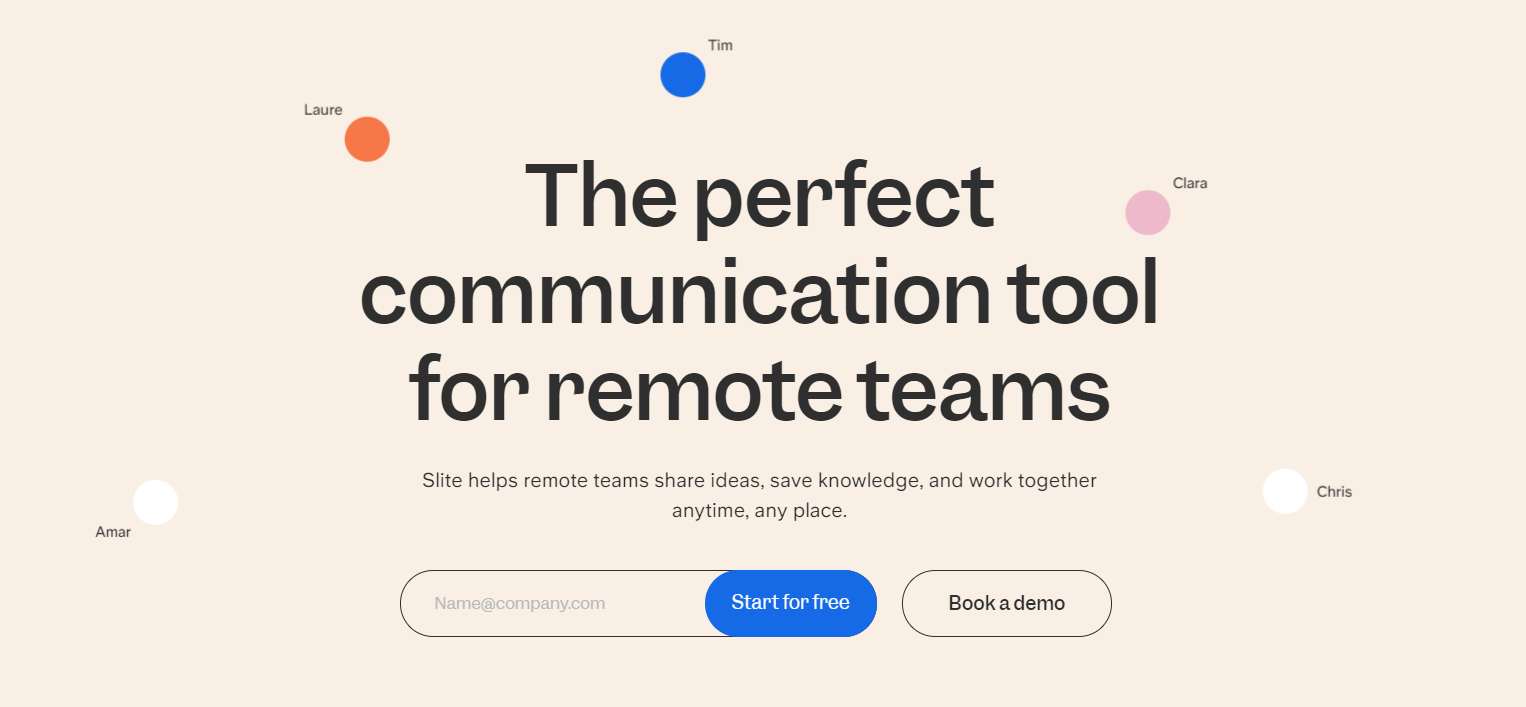 The Slite software lets you create a company wiki and makes communication and collaboration with your remote team easier and quicker.
Using this software, you'll have no trouble importing, organizing, and finding all your documents. All teammates can access them and submit their first ideas, get feedback, plan or write up the final documentation.
With its drag-and-drop editor, you can create tables, galleries, add mentions, embed files from external sites (e.g., Google Drive) and code snippets, and sketch website maps.
You do not have to start from scratch with everything, as Slite provides you with pre-made templates.
It features also an app version, so you can access your team's work from any device, wherever you're at.
QuickBooks

Quickbooks is easy-to-use online accounting software that keeps track of expenses and prepares your business for tax time.
It organizes all your financial information, eliminates manual data entry, and automates tasks such as bookkeeping, invoicing, time tracking, sales tax management, budgeting, and inventory management.
It simplifies bookkeeping by providing cash flow insights at a glance and generating profit and loss or balance sheet reports instantly with a few clicks.
The software lets you customize your accounting with integrated tools such as inventory management, time tracking, and cloud payroll.
Square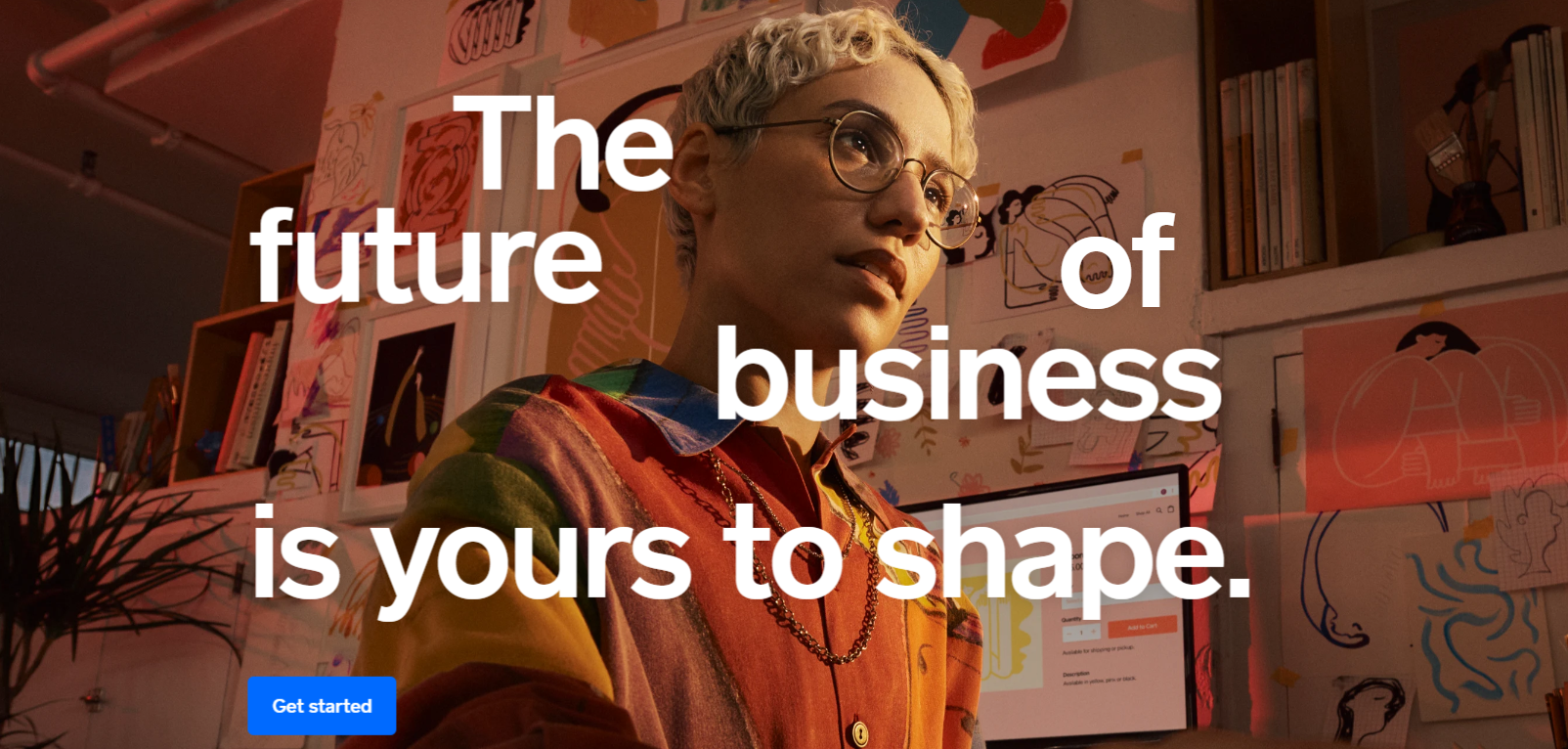 Square is a payment software that lets you send, request, and accept financial transactions. Also, it allows you to manage and pay your team (payroll, benefits, permissions, timecards, etc.).
Its dashboard makes it easy to manage all the transactions from one place, regardless of whether you're online, in-store, or both.
Square has a feature that lets you track all your sales, which would be useful for identifying trends as well.
You can also connect your Square account with third-party apps, such as Mailchimp, Fomo, Poptin, and many more.
Outgrow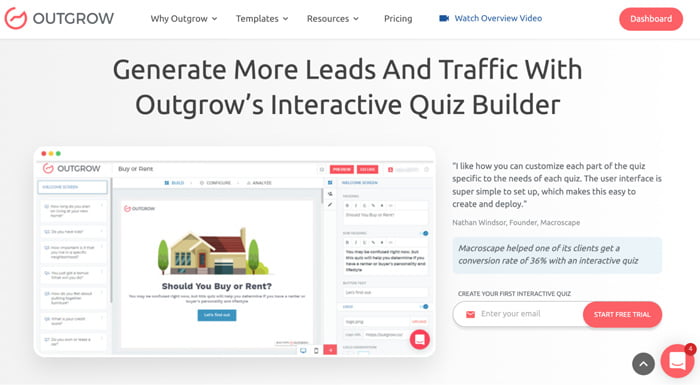 Outgrow's Quiz Maker can help businesses create an engaging quiz that will help capture leads while also providing rich insights into your audience's preferences.
Quizzes, calculators, polls, and surveys capture the attention of your audience and give them valuable information in an entertaining format. Creating a quiz is one of the most effective ways to generate, qualify, and nurture leads.
But creating and hosting a quiz can be time-consuming, especially if you don't have the right tools.
Outgrow has powerful features like an easy drag-and-drop builder, fully-customizable templates, easy embedding and integrations, and social sharing online or offline through a QR code.
With a quiz maker, you can create experiences that will keep people coming back for more and staying on top of the competition.
Hubspot

The Hubspot software embeds all the tools you need for marketing, sales, and content management.
With its marketing software, you can grow traffic, convert more visitors, and run complete inbound marketing campaigns at scale.
Some of its features include:
Forms
Social media management
Landing pages
Contact management
Facebook, Instagram, Google, and LinkedIn ads
Traffic and conversion analytics
Using this software, you can have all your marketing tools and data on one easy-to-use platform, allowing you to save time.
Also, Hubspot has an abundance of third-party integrations to let you expand its functionality, such as Gmail, Google Calendar, Databox, and much more.
Zapier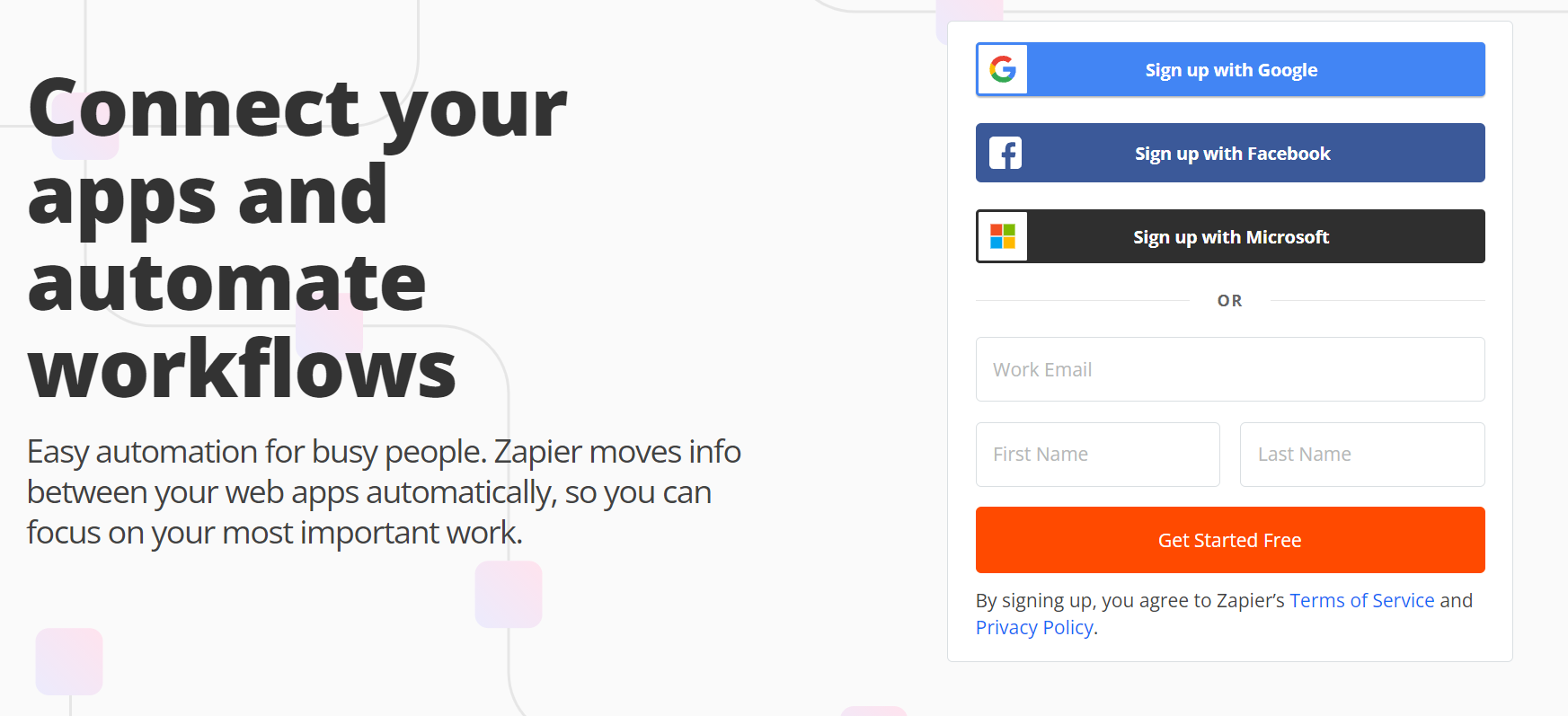 The Zapier software integrates all of your apps under one platform to automate your daily workflows.
It lets you sync over 3,000 apps, such as Trello, Slack, Flodesk, Klaviyo, and much more.
Using its easy-to-use and user-friendly editor, you can easily build workflows with no need for a developer. In addition, you get access to thousands of pre-built workflow templates that you can start using right away.
With its automated system, you can save time and increase the productivity of your online business.
Plus, Zapier can automatically track all your data and organize it all in one place.
HelpScout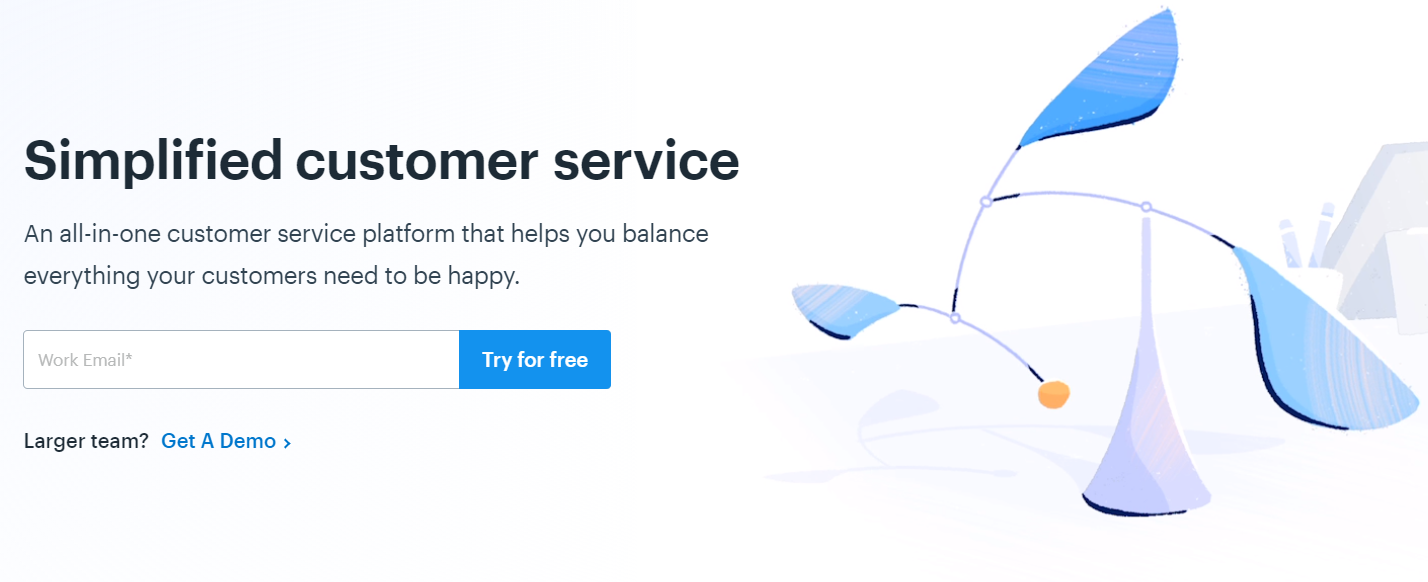 With HelpScout customer service software, you can support your customers scalably and flexibly.
It lets you create, manage and organize:
With HelpScout, you can organize all your support requests in one place to facilitate seamless collaboration. You can also use features such as automated workflows, collision detection, and saved replies to assist customers efficiently.
Live chat. You can embed a live chat into your website to answer questions and solve issues in real-time.
Knowledge base. With the Beacon tool, you can create informative articles you can embed right on your website to help your customers.
This help desk software also lets you integrate 50+ apps that can make your day-to-day workflow more efficient and familiar.
It also provides you with insightful reports on your team's volume by channel, busiest hours, and trending topics among your customers. You can sort all of this data using advanced filters and export it.
Google Workspace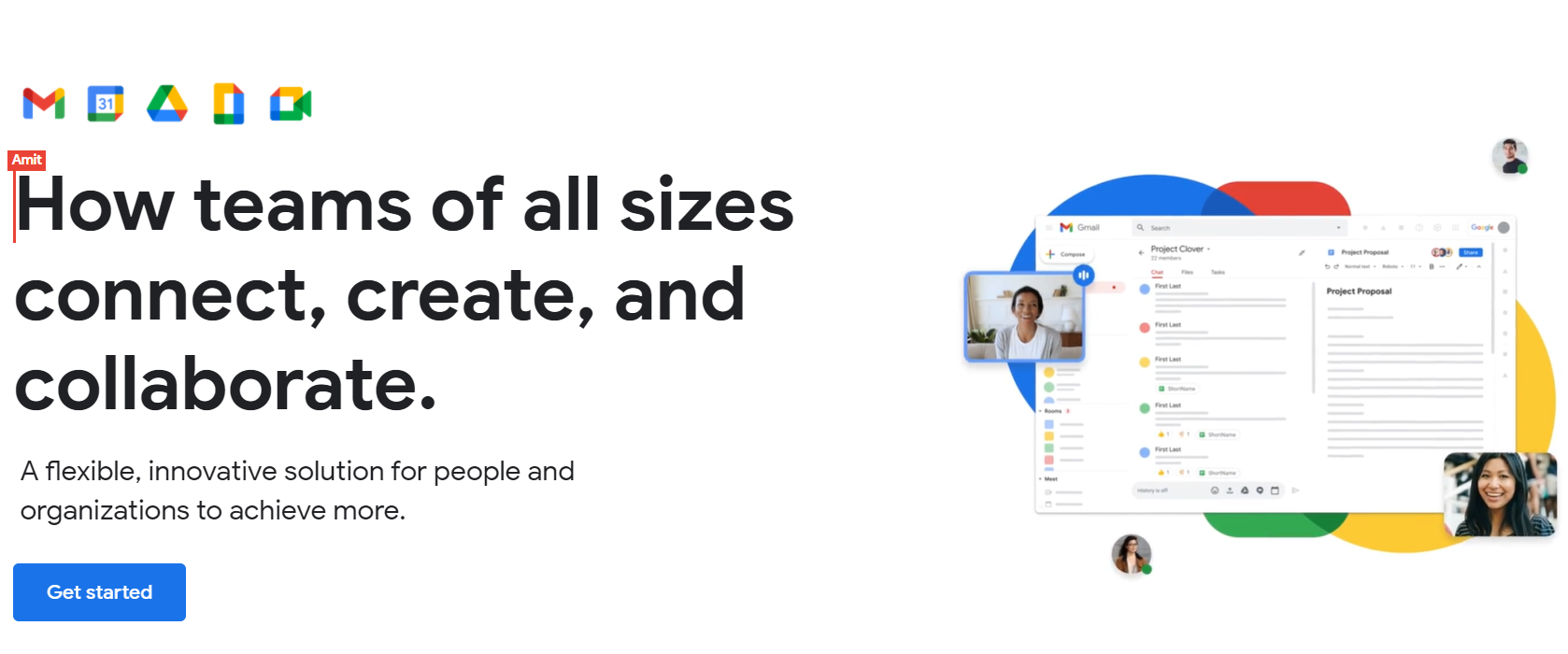 Google Workspace is a document management solution meant for productivity and collaboration.
Google Workspace provides custom email for your business and includes multiple collaboration tools, such as Drives, Meet, Calendar, Sheets, Sites, and many more.
With it, you and your team can collaborate on the same documents at the same time, make and see edits, communicate through an in-built chat, and leave comments.
Whenever you change a file, it will be saved automatically, and you can view the version history to find out who made the change.
Additionally, you can access shared calendars and see when your employees are available for meetings and video conferencing, and send automatic email invites.
Freshteam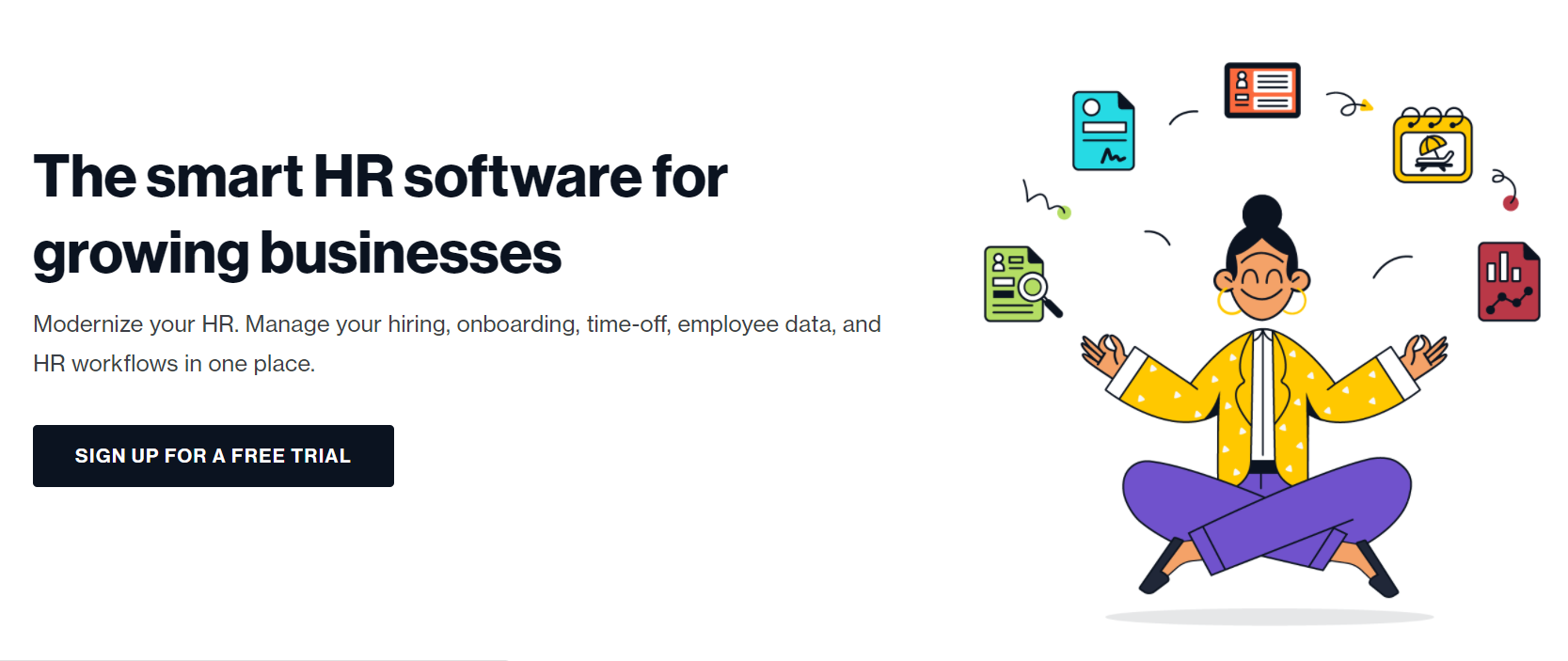 Freshteam is an HR software that lets you handle recruiting, onboarding, and employee information in one place.
It reduces your recruiting workload by automating routine tasks, storing employee data securely, and tracking time off.
From its dashboard, you can post your job listings on different job boards and see their published data and candidates who have applied.
Within a few clicks, you can make all the hiring considerations and send documents to sign, forms to complete, and files to distribute to successful candidates.
It also provides you with useful HR insights such as time-to-hire, candidate pipeline, employee turnover, retention, and more.
Final Thoughts
Business management is not a simple task. It is a complex undertaking that requires a diverse set of abilities.
Most importantly, it calls for an effective organization of the work, the team, and the clients.
Using the 9 software listed above you can automate redundant tasks, improve your business management and increase the efficiency of your company.
Even if you can't afford them all, identifying your business's major pain points will help you determine which solutions you need the most.
Thank you for taking the time to read this article. I hope you found it insightful and enjoyed it.
Recommended Posts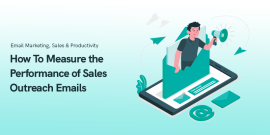 November 7, 2023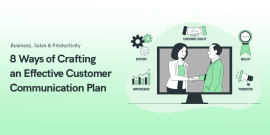 November 7, 2023