---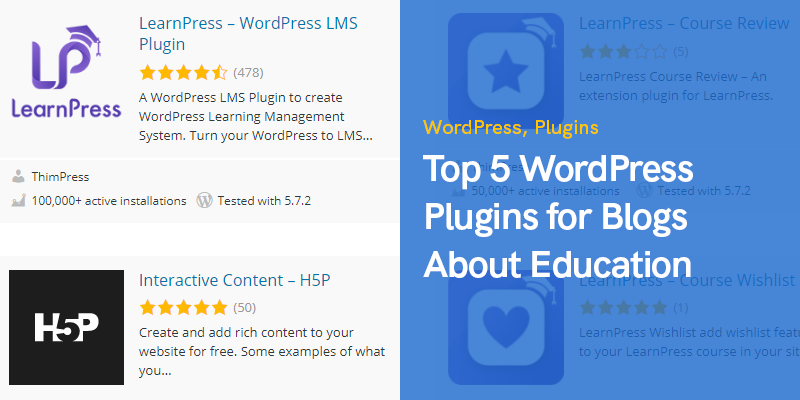 Top 5+ WordPress Plugins for Blogs About Education
WordPress has provided many people and institutions with a way to create amazing blogs or websites.
It is an excellent system that is reliable and quite easy to use.
It also makes publishing much easier, among other benefits.
And to increase the functionality of any blog, it's wise to add WordPress plugins.
With the right plugin, one doesn't have to write a lot of custom codes.
The increasing demand for plugins is explained by their ability to save you time and offer flexibility.
Whether you are an essay editor or own a blog, deciding on the best plugins is worthwhile.
At all times, one has to research more, check if the plugin is legitimate and whether it's free or premium.
Then you can go and test it and see if it works without a glitch.
Plugins are an important part of every WordPress developer's manual.
They help improve the experience of blog administrators and users.
WordPress Plugins for Blogs About Education
With this in mind, read on and find out more about the top five WordPress plugins for blogs about education.
MasterStudy LMS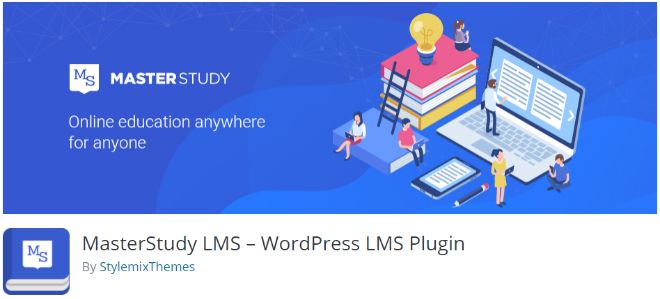 MasterStudy is an exclusive set of all the tools and functions for creating a complete platform for online and offline learning, selling pre-recorded as well as live lessons.
In MasterStudy LMS you can find:
Courses
Lessons (Text, Video and Slide)
Quizzes (Sigle Choice, Multi-Choice, True or False, Item Match, Keywords, Fill in the Gap, Image Matching and Picking)
If you need to quickly and efficiently build entire blocks of content, then the plugin is fully compatible with WPBakery, Elementor and Divi Page Builders.
An outstanding and stylish personal profile for users, fully customizable and extremely user-friendly with the ability to switch between two profile forms: Default and Float Menu.
Courses can be easily integrated with gamification. For example, with the H5P plugin.
And with the help of additional plugins, you can turn the tutoring platform into a real monster with many functions for even more comfortable manipulations.
MasterStudy has a tool for creating certificates, assignments, course bundles, email manager, gradebook, live streaming, co-instructors, online testing, prerequisites for lessons, drip content for courses, scorm packages for instant loading of the whole course, zoom conference, integration with Udemy and google classroom.
Payment options include PayPal and Stripe. And if you want to use your own payment system, then you can always sell your courses through WooCommerce, while setting up your payment system.
LearnPress
LearnPress is a free type of plugin that offers fantastic features.
It's great for blogs as it lets the users do the setup on their own.
It makes it easy to create courses with the help of:
Export of content with the aim of using it on another blog is not that daunting with this incredible plugin.
One can access information on how users are utilizing (or will do it) the available education material.
With LearnPress, one can utilize the full-screen editor to set the session duration and enrollment numbers, organize exams, or provide the lesson requirements.
And if you want to upload assignments for grading, this is the most reliable tool to use.
LearnPress works well with any WordPress theme, but it's wise to choose a standout one.
One will avoid compatibility issues and offer the users a better experience. You can find the Pro version here.
WP Courseware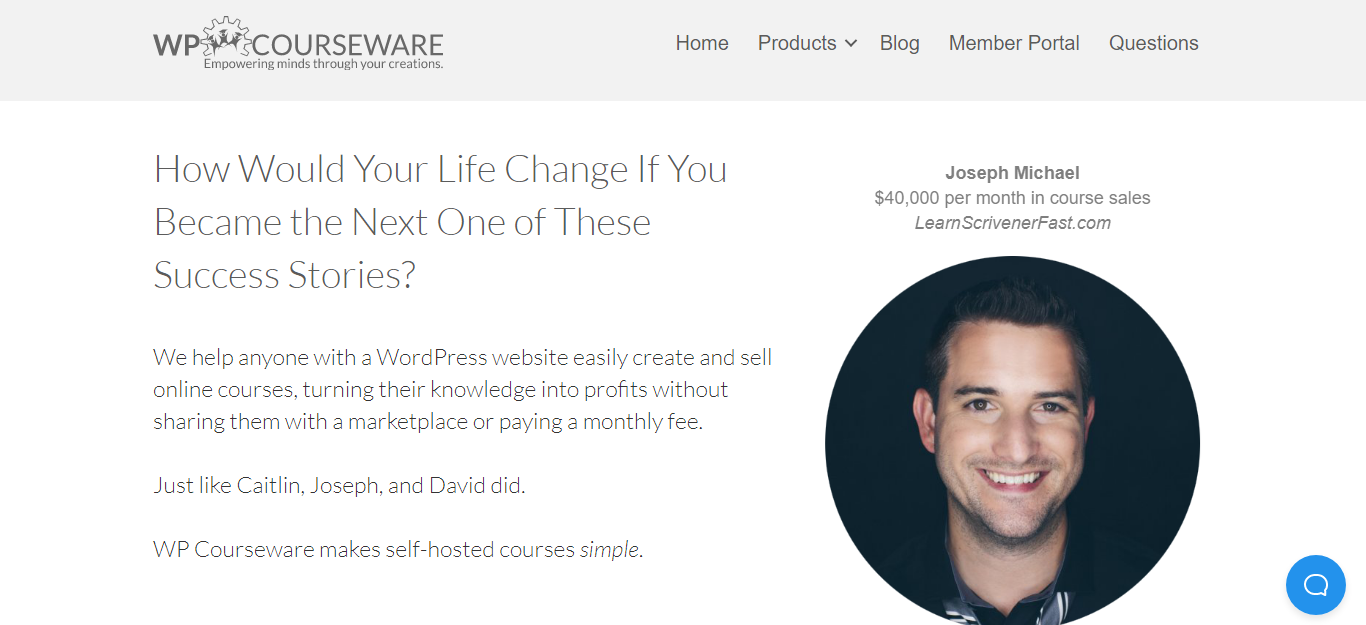 WP Courseware is a unique education control application that makes it easy to create lessons and provide:
online quizzes;
have multimedia sessions.
With this plugin, it is easy to provide feedback that will help improve learners' performance.
The drag-and-drop feature is excellent for creating comprehensive lessons.
Creating courses is not that challenging using this plugin, and each program can have different quizzes and multiple modules.
It also offers students grade books, instructor profiles, custom emails, and many other incredible features that help create an engaging experience for users.
You can enjoy powerful ecommerce features that make it easy to sell online courses on a blog or website.
There is a built-in shopping cart to connect with PayPal or other payment methods.
With this plugin, one can also create free courses and encourage users to try out the available classes.
LifterLMS
LifterLMS is an incredible learning management system plugin that will improve any blog.
It makes it easy to create and run online courses while offering a wonderful learning experience to users.
One can develop media-enhanced content that features videos, texts, and audio to cater to diverse learning styles.
This plugin supports a variety of courses with different lessons and training modules.
Other powerful features include automated emails and certificates for course completion to boost user engagement.
It comes with a valuable set of add-ons that make it easy to manage affiliates, connect to the best email marketing services, and integrate the best ecommerce plugins.
Users can sign up to become members, enjoy course requirements, and track the updates on the content.
Furthermore, this plugin comes with a shopping cart that makes it easy to sell courses.
There are several options to sell course bundles, offer coupons, and accept credit card payments.
Standard payment options include PayPal or Stripe.
LearnDash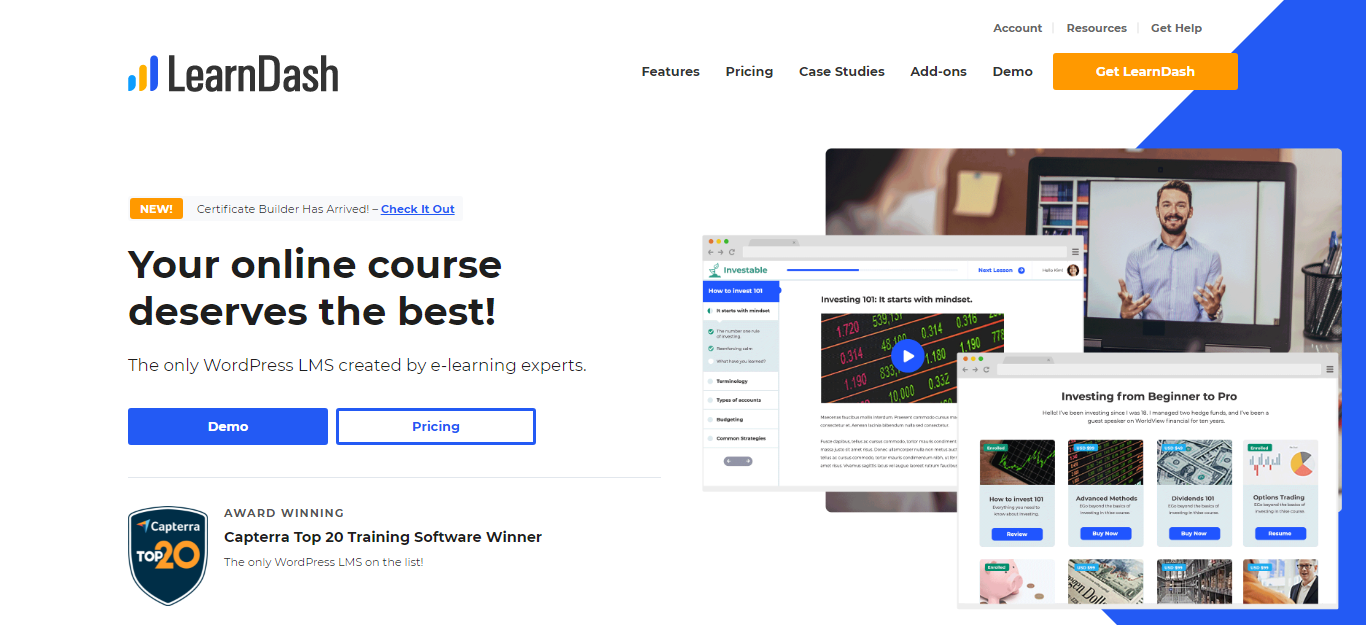 One of the key features to make use of is the drag-and-drop course creator.
It makes it easy to create multiple courses with engaging quizzes, topics, and lessons.
Using the Drip-Freed content feature, one can efficiently deliver all assignments at once or on schedule.
LearnDash makes it easy to give the users assignments, approve them, and give feedback.
Users can as well check out the quiz and test management tools that offer multiple questions.
The blog owner can set requirements for learners, such as finishing a course before moving to the next one.
Available monetization choices include one-time purchases, subscriptions, memberships, and a shopping cart for different online courses.
Users can rely on gateways such as 2Checkout, PayPal, and Stripe to make payments.
Learn Dash is one of the best WordPress plugins that integrates with WordPress membership plugins or WordPress ecommerce plugins.
Users can utilize the dynamic forum feature that makes it easy to interact with each other.
Sensei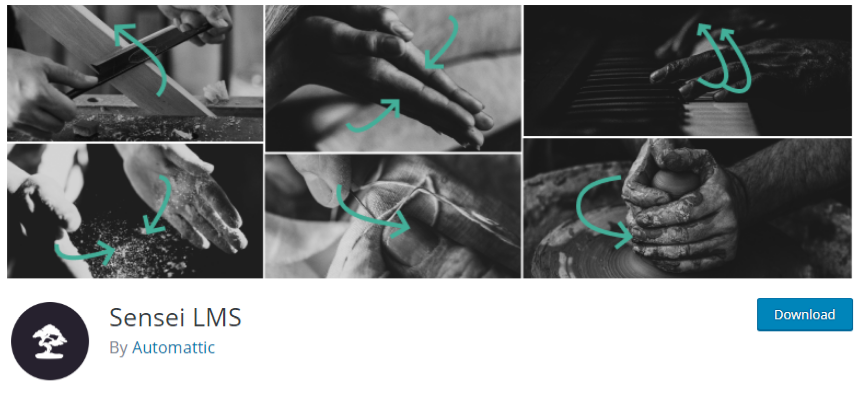 Sensei is a fantastic plugin that flawlessly meets the needs of many users.
The plugin is easy to use and quite flexible as it follows the best practices of WordPress.
Sensei offers a practical solution that makes course creation a rewarding pursuit.
It is easy to create and run tests, questions, and assignments as well as grade them stress-free.
Gauging individual student performance is no longer daunting with this plugin.
It gives one an analysis of the learner's undertakings and coursework based on their performances.
Conclusion
The abovementioned WordPress plugins offer unique features and are great to use to create blogs about education.
One may wonder which plugin for blogs to rely on in their undertakings.
It is advisable to pick a friendly plugin that makes it easy to create courses with impeccable design without code.
The best plugin should make it easy to set up access control, produce and sell different subscription packages.
Other valuable features include group membership, ease to release content regularly, customize emails, and much more.
Feel free to research more on the best WordPress plugins and go for one that will meet the goals of any education blog.
Besides the plugins, feel free to try Deep Theme premium to enhance your website quality.
Recommended Posts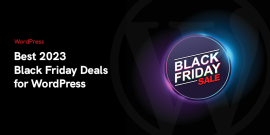 November 13, 2023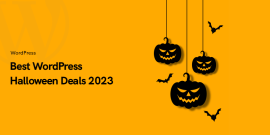 October 23, 2023