---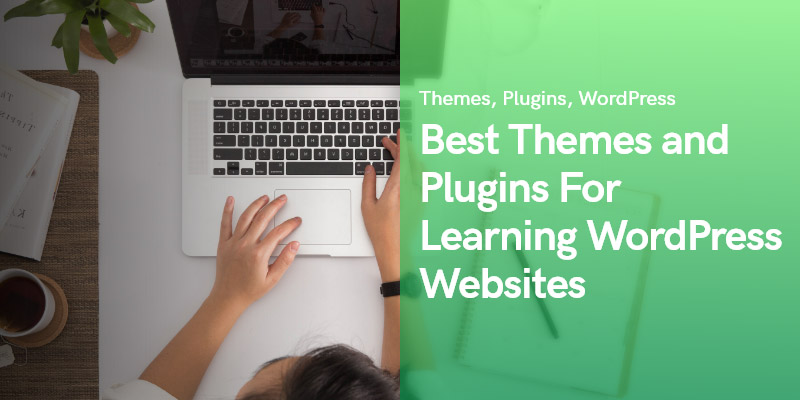 Best Learning Themes and Plugins For Learning & Education WordPress Websites
As different aspects of our lives migrated to the world wide web and began their own page in the virtual-world book, it was just a matter of time before the educational sector felt like a left-out and made a move to catch up with this fast-paced world-changing digital bus.
Best learning themes get more visits than out-of-date conventional bookstores and libraries and have a more altering impact on the educational system and the new generation. There's no wonder why so many renowned and grand schools, institutes, and other educational organizations have to opt for WordPress websites to boost their educational purposes.
For the reasons above, schools and universities should set up a free WordPress theme for themselves so they can have a virtual presence, and reach out to the tech-savvy students and scholars who consider the internet as the opening dive-jump into the pool of knowledge.
Although regular WordPress themes and templates can somewhat handle the responsibility of adequately presenting an academy, we strongly recommend you to invest in a more educationally-deliberate WordPress template which can genuinely seize the true nature of your organization.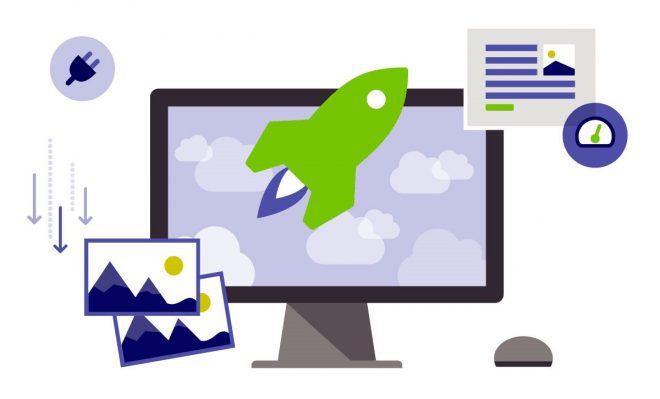 This way, you're going to squeeze out much more impressive results and a well-established website in which students can find what they're looking for in a few clicks.
To make the learning extremely easy and fun for the students, you're website should be equipped with the best tools of the trade; we're talking about the right online learning modules, courses, widgets, LMS, best timetable pages, simple yet effective student enrollment tools, and WordPress learning themes.
So, has the question of "which are the best learning themes and plugins for WordPress websites" already popped up in your head? Here is a list of WordPress learning themes and plugins we think you might find worthy and give you a head-start in the race of the digital educational age.
WordPress Learning Themes
Michigan Learning Suite WordPress Theme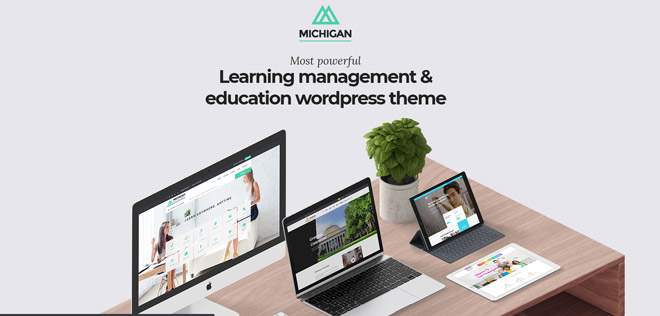 We kick off the list by introducing one of our most reliable and shiniest professional online themes called the "Michigan Learning Suite" created by Webnus. Also, it has its demos powered by our "Deep Theme" codes, the original aim of this theme (Michigan Learning Suite) was to expand the capabilities of online learning courses and provide a robust foundation for students.
This theme allows you to upload timetables of online lessons or quizzes and set time and date for them. This way, students will have a clear idea of what waits for them every single day by booking one of these courses.
Here are some of its important features:
Page Builder
Online Courses
Lesson ManageSale & Make Money
Engagement
Course Analytics
Quiz Management
Course Widgets
Goals & Events Management
Courses without LMS System
Students & Instructor Dashboard
Certificate
Elegant & Easy
And many more features you can read here. So as you can see at the face of our Michigan Learning Suite, you can upload the names of the teachers and all the other necessary class information. Clarify your goals by showcasing the future programs, the affordability of your classes, certification hand-out after graduation, and telling them more about yourself using our clean-coded spacey free WordPress learning theme.
If you're picking up your game by introducing learning courses' packages or setting up events, fear not. A dedicated space at the Michigan Learning Suite Theme grants you the aesthetic advantage to promote them. These parts aid you in getting the highest engagements out of the students and to show them how serious and well-prepared you are.
eLearning WP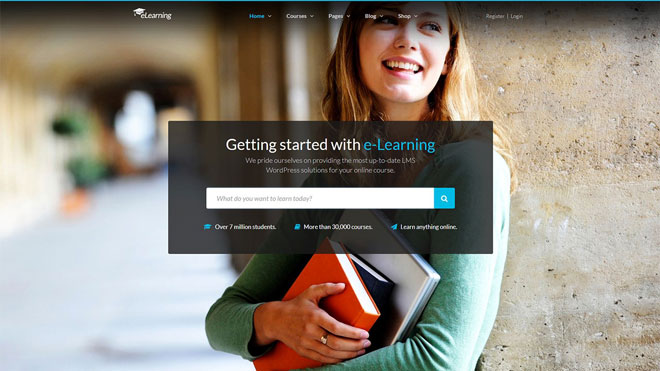 eLearning WP is an outstanding and smart LMS system, and one of the best learning themes the WP community has to brag about. This intelligent platform enables you to create courses, lessons, quizzes, and questions in a few clicks and manage them seamlessly afterward. This theme has raised by its own on how flexible the free WordPress learning websites should be, and in terms of the features, they should incorporate for users' better experiences.
By getting the eLearning WP, you will equip your website with the heavy-duty LearnPress plugin, which, on its own, pushes you way ahead of your competitors and helps you sell your packages and courses online.
The eLearning WP is fully-fledged but regularly and professionally patched and supported. The team behind this masterpiece feel obligated to deliver a fully-functional feature-studded WordPress learning theme to the educational systems across the globe. Because of this, the WP theme carries a full list of LearnPress Premium Add-ons Bundle without charging a single penny. Here are some of the other great features waiting for you:
LearnPress WordPress LMS Pluginby ThimPress on WordPress.org.
Brilliant LMS Courses Management with Units/Sections, Lessons, Quizzes – link to Youtube video on how to create a course.
LMS Course Collection/Review/Rating – combine particular courses into collections.
Lessons Management with powerful WordPress Core Editor improved to support: video, attachments in any type of media
Quizzes Management with multiple Question Types.
Paypal, Stripe, Offline Payment Methods Integrated. Paypal payment method to allow to receive payment over Credit Cards or Paypal balance, Stripe payment method to allow to accept payment over Credit Cards, and Offline payment method is a convenience to receive payment in offline ways. More is coming.
WooCommerce support as a shop solution and/or selling courses over WooCommerce.
WooCommerce Sales Countdown plugin included selling your course/product on a timer.
Co-instructors – multiple instructors support for each course.
bbPress/Buddy Press support – for private course discussion between instructors and for communicating between instructors & students in each course
Instructor/Student Profile, and Pre-Vocational Certificate.
Super lightweight & powerful Mega Menu built-in.
Mailchimp for WordPress: a sign-up method to your LMS WordPress theme site.
Highly Performance Optimized, your site will be loaded before your customers go away.
Highly SEO Optimized with Microdata, perfect on-page SEO optimized for courses, blog posts, blog archives, WooCommerce products, WooCommerce archives, bbPress forum topics, BuddyPress activities. Google loves it.
Mobile-Friendly – your LMS WordPress site with eLearning WP is mobile-friendly, Google loves it – give a test link on Google
Post formats – Standard, Audio, Gallery, Image, Link, Quote, and Video.
Language School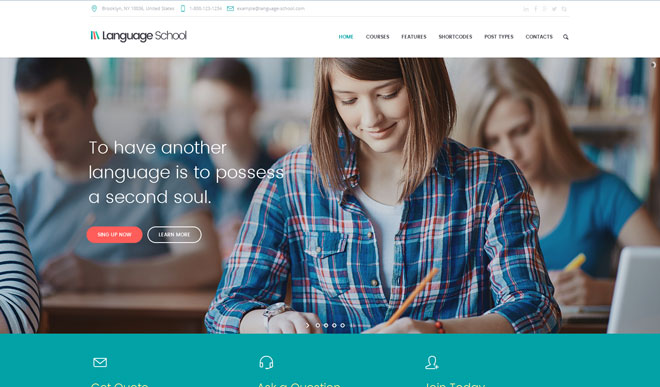 If you feel better paying, then you can forget about all the free LMS and themes and get the Language School WordPress learning theme for only $49. This eye-catching theme best serves organizations and people invested in selling their online courses, tutorials, online classes, and teachings via the internet. Designed to be compatible with Visual Composer 4.9.x, Bootstrap 3.x, and bbPress 2.5.x, Language School works as an ace up every institution and learning facility's sleeve to independently sell or promote their training packages, and courses.
With this theme comes the breezy action of drag-and-drop WP page building. Thus, styling out chic posts and pages becomes eternally pleasant, even for the first-timers. Knowing that this handy theme doesn't only help owners with natural page building. Far from that, the "Advanced Course Builder" pops up feature-rich courses on the face of your WordPress learning website. You can attach various kinds of multimedia and content formats like videos, audios, data, and other stuff to the advanced courses. Take advantage of this exemplary feature and showcase courses on a user-friendly interface and offer a top-notch learning experience.
As one of the best learning themes out there, Language school also gives you the power to enlist meetings and events in any language you desire. However, a parent-teacher meeting won't mean a thing if you can set up some quizzes and questions. For this reason, use the Tutor LMS to create quizzes, and engage with students, and hand out results to parents, so you got more to talk about in the meetings. You can add different topics and questions to the quizzes, set time limits, define the passing grade, and so much more.
To explain more about this theme:
Timetable integration
Full support of "The Event Calendar" plugin
Support of LearnPress plugin
Frontend user dashboard
Program listing and details
Clean design
Eduma Education WP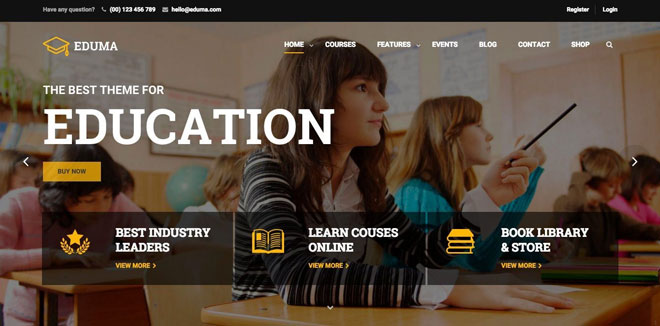 A futuristic spinoff of eLearning WP made by the same team, the Eduma Education WP obtained all the same astonishing features with some tweaks and more to show; it includes the same previous capabilities like the namely drag-and-drop, WooCommerce plugin, bbPress, and the rest. However, this version has a better look and improved UI/UX interface. The Eduma Education WP serves the same purpose as the eLearning series. It's been made for colleges, schools, training organizations, Academies, Universities, and Courses Hub objectives but with a super friendly UX design and complete eLearning features.
The Education WP uses the famous LearnPress LMS in its kit that brings a lot of handy tools to your disposal; as mentioned in the LMS section, it's easy to set up, independent from the theme, and the theme changing is super easy.
Keep in mind that Eduma Educations WP isn't free. However, to compensate for the cost, it comes with the LearnPress premium add-ons, which is worth more than $500 in comparison to the #64 you have to pay to get the theme. These add-ons can be enabled/disabled at your pleasure, so you don't get weighed down by the enormous load of the extra features that clog your web server pathway. This way, you get better Google ranking results.
Education WP has been dabbed as one of the flexible best learning themes in the community, and the reason behind that is quite clear. Take a look at what it has in store for you:
Professional AJAX search box to search courses or blog posts in seconds.
Super easy Drag & Drop Curriculum Manager: courses, curriculum, section, lesson or quiz can be quickly built from just one screen
Many quiz question types supported: multiple choice, true or false, short answer, paragraph, image choice, etc
Numerous payment choices including PayPal, Stripe, Authorize.net, 2Checkout, Offline and integration with WooCommerce
Courses front-end editor
Distraction-free mode
Quiz timing built-in
Course reviews supported
Amazing Mega Menu
Mobile-Friendly Design
Fully Multilingual Education Capabilities
eCommerce accessible through WooCommerce
There's nothing you can't do to an online class with Eduma Education WP. Although it might not be enlisted as one of the WordPress free learning themes, the heavy bag of improved features in its WP arsenal does make up for the fact that you have to pay for it.
Learning Management Systems (LMS):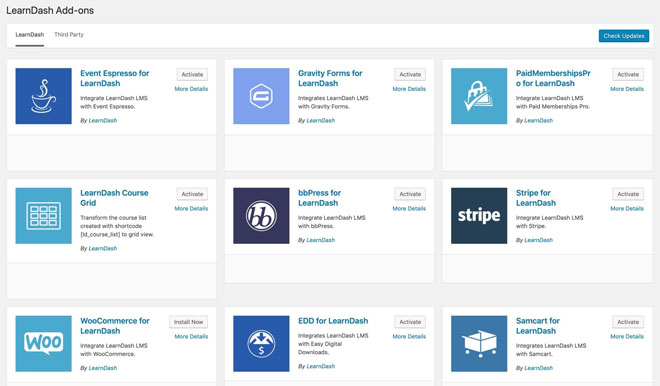 As the most trusted, most efficient, most straightforward, and most renowned LMS plugin on the face of the digital planet, LearnDash, a WordPress Learning Management System has been incorporated by tens of companies, universities, and training organizations. Together with the best learning themes, LearnDash can help schools and universities reach students with the minimum amount of struggle, and build up a healthy two-sided relationship with them. Many educational organizations used the LearnDash to create their online courses and set up a convenient sign-up process for students interested in their programs.
What makes LearnDash really amazing as one of the best learning plugins out there is its ability to empower website owners to manage everything on their page Through a smooth drag-and-drop action. This translates into a swift and hassle-free multi-layer course creation with lessons, quizzes, categories, and topics. Also, lessons can be either delivered or scheduled to be delivered at a specific time, so a powerful timetable tool is at the system's disposal.
However, that's not all. By installing the LearnDash LMS on your WordPress theme, you can assign students with their own unique homework, and afterward, approve or comment on the results; in shorter words, you can keep a digital eye on what kids and scholars put in their paperwork.
Seeking out a pop quiz for your students? Not to worry. LearnDash got this subject covered as well.  This excellent learning plugin comes with a quiz and test management tool with various sorts of questions. Not to forget, you can easily schedule perquisites for pupils, such as writing a summary about a lesson before moving on to the next one.
The ride doesn't stop here, nonetheless. The robust team behind the LearnDash is always one step ahead of the game and have set up some more exciting features for this LMS. It also inherits plenty of monetization options like memberships, shopping carts, subscription, and a one-time purchase for your online learning courses and programs.
Having all of this doesn't necessarily mean that LearnDash can't have an easygoing payment method. You can accept payments through multiple payment gateways like PayPal, Stripe, and 2Checkout.
A final aesthetic touch to LearnDash, it comes with different WordPress eCommerce, and membership plugins all tucked into the panel in a user-friendly way so that even the newest ones to the whole idea can quickly figure it out and put it to good use.

If you're looking for a potent LMS tool to team up with the best learning themes to conquer the intellectual world, then install the LifterLMS learning plugin. With LifterLMS, a lot of neat and powerful features sprout out that enables you to create, sell, and manage engaging online courses, and training like there's nothing to it.
LifterLMS is easy to set up, even in the existing free WordPress learning websites, thanks to its straightforward nature. It works uninterruptedly with well-coded themes, and globally-used famous page builders like Elementor, Brave Builder, Divi, and etc.  This free WordPress plugin supports multi-layered courses with lessons, training modules, and categories. It also aids teachers, and schools to make limited courses or go on a fully-fledged degree program. As far as other contents are involved, LifterLMS gives you the option to upload lessons in different multimedia formats like videos, audios, texts, and images and a way to share them on your social media platforms, so students don't miss out a fling.
With its name on the headlines of many WP community websites, LifterLMS reaches out to other great plugins to integrate with it, such as the Affiliate WP, WP Fusion, Monster Insights, and many more big apples in the game.
To better endorse the heavy content duty of its users, LifterLMS offers course pre-requisites, content dripping, and group memberships that give you better control over the material you publish.
LifterLMS is an ideal all-in-one learning plugin solution that boosts up the engagement of students and teachers alike. To do that, we mention its enhanced features again, but this time in detail. Mighty features like gamification with badges, automated emails system, and issue of certificates after course completion arms the training organizations with the essential tools to impress parents and keep students motivated. To enliven the experience, even more, LifterLMS has a built-in content restriction allowing for a page visit restriction for different types of users.
Another significant aspect of this powerful tool is that it keeps you away from the "Software Frankenstein" problem, which means having too many plugins from too many sources that barely work with each other that vanish you into a frenzy mode.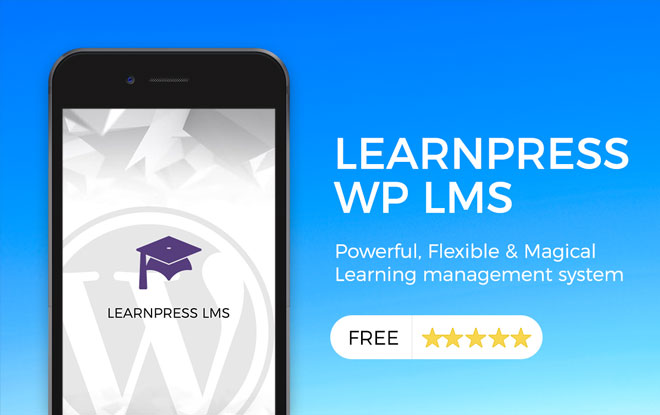 We talked about the LearnPress LMS plugin as one a tremendous cohesive tool which plays along well with the best learning themes in the WordPress community. The reason behind this lies in its powerful features, which makes it inseparable from premium or free WordPress learning themes and templates. Also, the easy setup wizard, which can't be detected in other plugins in our list, lets you do the setup on your own terms and gives you complete and utter control over it.
This comprehensive WP LMS plugin can be easily put to use to rapidly create and sell online courses, quizzes, and questions. Through its easy-to-use interface, you can merge one class into another or export content, basically having the freedom you always craved.
LearnPress plugin is a free tool aimed at helping al, but a set of the highly-effective premium feature is too available to join the fray. By adding these add-ons, you can extend your sphere of influence and engagement even more, and even make money while doing it. It also helps you, without any coding-knowledge what so ever, to schedule content (content drip), assignments, grading systems, and lots more.
All in all, the LearnPress LMS plugin is considered to be one of the most flexible add-ons in the market. The PayPal and other gateway perks alongside the rest of the terrific mentioned-above feature outweigh the hassle of the initial setup entirely. And, to top it all, the fast-to-respond support team, despite some of its limitations toward free users, consistently generates positive vibes in the WP community and makes LearnPress a not-to-miss plugin with all the best learning themes.
Sum-Up
The WordPress community and developers continuously work to put out the best learning themes and plugins. Quite frankly, most of these dashing templates and plugins can handle an educational organization's needs quite easily and offer tons of fascinating features to both teachers and students. If you're gunning for a free WordPress learning theme, expect a big chunk of useful LMS plugins to be slashed from your inventory. Although we don't expect a drastic change in terms of performance in your WordPress learning website, if possible, loosen up the strings to buy a fulsome premium package that elevates your work and online courses.
For any further information on the subject, please stay in contact with us and ask our support team for more details on the case.
Recommended Posts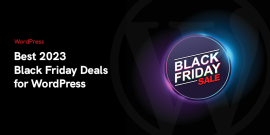 November 13, 2023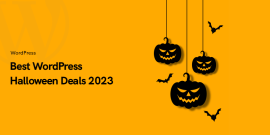 October 23, 2023