---
3 Ways to Get More People to Attend Your Events
Increase & Boost Event Attendees:
3 Ways to Get More People To Your Events
Have you ever arranged and held events for your business? We all know about the challenging days and nights, and the significant hurdles we need to overcome for a successful event.
Creating the event might not be so difficult, but getting people to show up, therein lies the rub. The last thing we ever want after spending long hours of planning is for our audience to not show up on the event's day.
Event marketing can sometimes be effortless. Consider that you pay thousands (or even millions) of dollars to a celebrity to show up on the big day. This way, you can be sure all the seats will be filled and your online reservations to be booked.
But if you are short on a budget and don't have any big names to co-host your event, things could get more daunting. Fortunately, there are ways by which you can move the needle and increase that headcount dramatically.
In the next paragraphs, we are going to provide you with some actionable tips on how to get more people to attend your events.
Also, we introduce the Modern Event Calendar plugin as the best WordPress event calendar that comes with great features in this regard.
How To Get People To Attend My Event?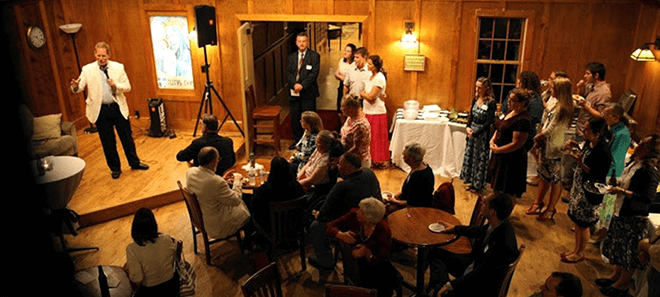 Although it may seem challenging to do, there are some free solutions to implement in your business to see more faces at the next event you hold.
Persistence and time are all you need to reach new audiences and attract them towards your plans:
Social Media
Social media platforms have become an integral part of our daily life nowadays, and people spend a considerable amount of time on different channels every day.
]It's a no-brainer that you should plug the event across your own social media accounts and let your audience see it.
Luckily, there is a wide range of automation and scheduling tools available that make tasks easier to manage. However, choose your social media as per the age, gender, and preferences of your audience.
For example, pretend that your events should attract university professors. In this case, Snapchat and Instagram might not be the best options around.
Hashtags and tagging are likewise excellent for organically increasing attendees on social media.
Do some research about the relevant and useful hashtags for both your activities and the audience.
You can also create specific hashtags for your activities and include them in all your social copies.
For instance, if you are going to hold the event during an official conference, use the dedicated hashtag to drive more people to your event.
However, keep in mind that hashtags are mostly used on Instagram and Twitter.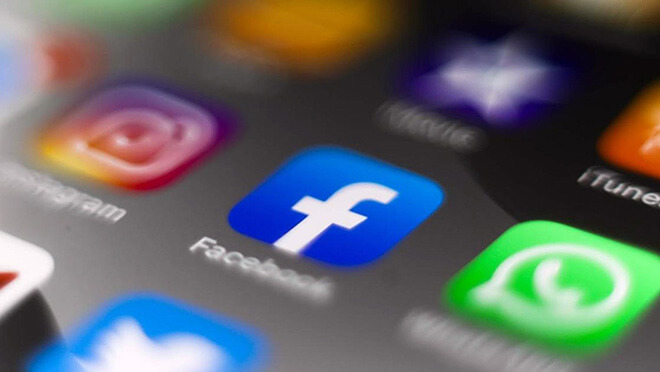 The free tools available for businesses on social media, such as Facebook, have become game-changers for many business owners.
One of these great tools is the Facebook events feature that helps you promote your actual events. It can help you extend the reach of your customers significantly by inviting them to your events.
Moreover, by making the events public, people who don't know you will also be able to get notified about it and attend. This way, other people can also invite users to your events.
The good news is that the system shows RSVP notifications to users, and they notice Facebook events like being tagged in a photo or video.
The platform can help you even more since it suggests events to users based on their activities, locations, pages, groups, and some other preferences. It takes it one step further by notifying people about the events their friends are attending, which spreads the word considerably among everyone.
The platform also sends reminders to attendees who have signed up to participate in the Facebook event when it approaches, and you can track your participants efficiently by using the useful attendance metrics it offers.
Similarly, you can make use of Meetup events for increasing the number of attendees. With all that in mind, you should not limit yourself to your own channels for promoting events. Try to share your events with similar groups on Facebook, which is a proper solution for local communities.
In case your event is related to your industry, opt for LinkedIn groups to spread the word among other businesses and people in the same industry.
Sub-reddits is the perfect option for events related to niche marketing and specific audiences. Whatever platform you use, just make sure to read the group privacy policies prior to sharing anything in them and ask for permission from the managers or moderators.
When you publish events on other channels than yours, the odds of reaching new interested people will be increased.
Email Marketing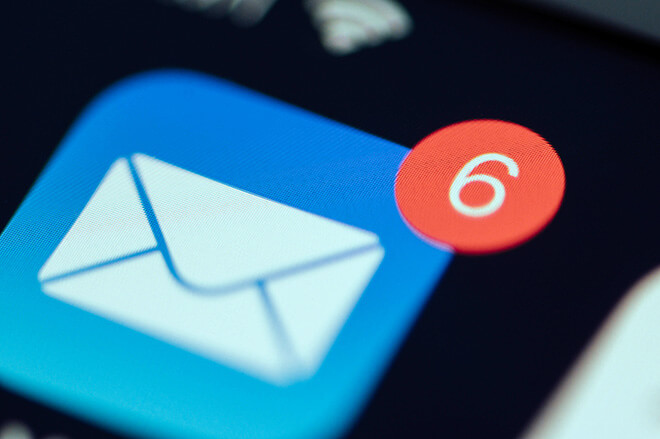 Never underestimate the power and significance of email services in your job. You probably have a list of email addresses either from those who have shown up at previous events or the users registered on your website.
Your past attendees are the most likely people to attend the next events. We suggest you organize and schedule the events in advance and send a series of regular emails, such as deadlines and ticket sales, afterward. Adding an announcement about your event in the email signature is another subtle way of informing others.
It is a good idea to send separate notifications to the ones registered and those who haven't signed up yet. Email reminder on specific intervals is also useful for creating excitement. Simplified email marketing platforms such as Mailchimp provide you with great features to manage your lists and tasks appropriately.
Entice people by showing what they can expect at your event and show them what they will miss by not attending it. Refer them to your website or social posts to see information about the previous events and perhaps notice some positive feedbacks from those satisfied individuals.
Email marketing attempts are not limited to before-event announcements. You can increase user engagement after the event by sending summaries, photos, videos, and stories about what happened on that day.
Event Promotion On Other Websites
Similar to what we mentioned about other groups on social media, showing events on other websites can attract more people towards your business as well. Showing exact information about your events on related sites is a great potential to attract a new audience.
Let it be paid advertising or free, strategic targeting and proper call to actions play a significant role in your success.
Try to make appropriate use of pictures and other visual elements in event promotions since they are better than a thousand words.
These compelling assets are just what people want to see, and it catches their sight even if they are staring at another copy or ad. Look for reputable websites and blogs in your niche and ask them if they accept guest posts.
These event notifications can be added at the end of blog posts with good Google ranks that let people reach them by searching relevant keywords on Google.
If you are interested on choosing the best WordPress event management software, you should read this: Best WordPress Event Calendar Plugins 2020 Ultimate Guide
Modern Events Calendar Introduction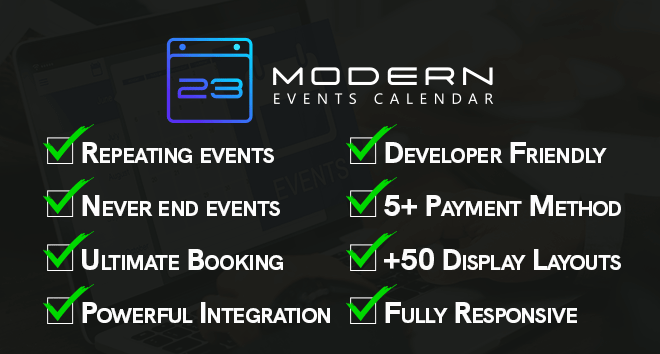 A feature-packed WordPress event calendar can bring you a great deal of comfort for sharing your events online. A successful event promotion covers both before and after-the-event engagements that can be facilitated by the MEC plugin.
First of all, as the name implies, the Modern Events Calendar plugin is entirely modern and stylish. All the visual elements are designed according to the latest trends to convey a positive feeling to your website visitors.
This tool is available in two versions, Lite and Pro.
The features of the free version are more than enough for a typical user, and many of them are available in the premium plans of other similar products like The Events Calendar.
However, upgrading to the Pro version is a reasonably-priced option if you need more advanced tools on your website.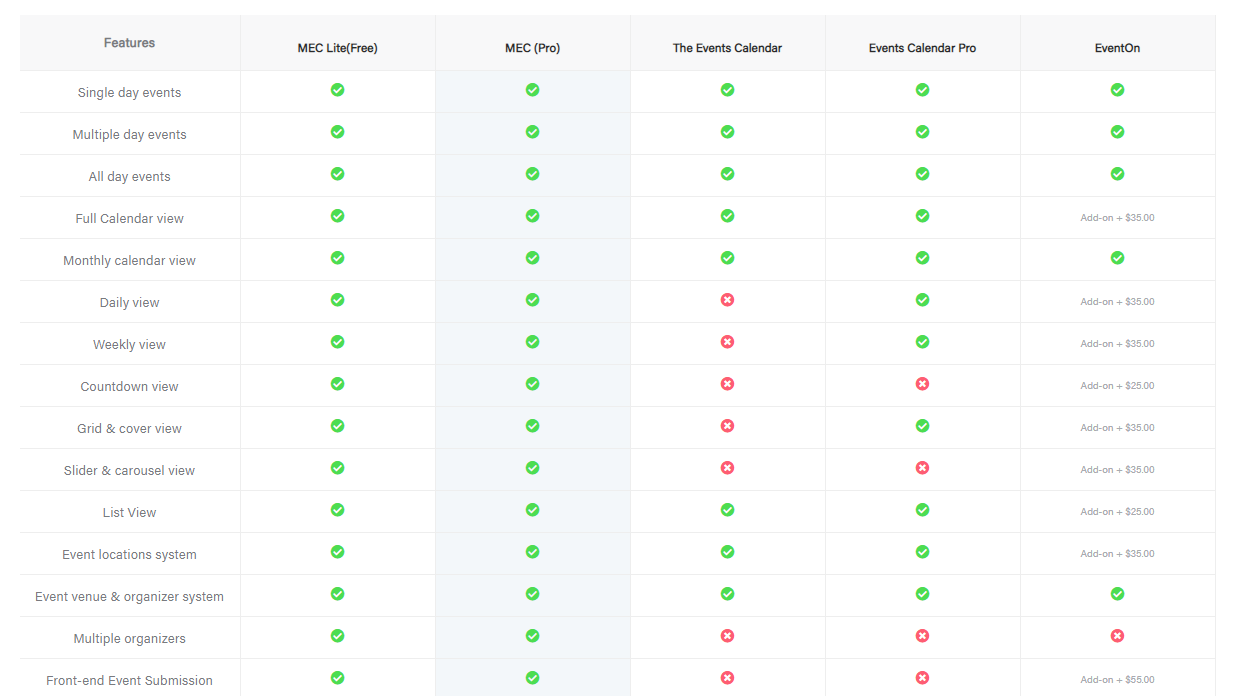 Either you wish to create a single event or recurring one, the plugin is well-equipped with the customizations you need. You can create daily, monthly, never-ending, or completely-customized events and display them in various eye-catching layouts such as carousels, countdowns, sliders, etc.
You benefit from the compatibility with famous page builders such as Elementor and Visual Composer for personalizing pages in the way you like most.
Aside from the great features, there are advanced capabilities provided for the plugin as addons that are also available on the developer's website at a cost-efficient price. For example, using the WooCommerce addon lets you convert the tickets of your event into a separate product on your WooCommerce store, and allows users to make checkouts all at once.
To make a long story short, all you could ever need before and after your events are already provided in the MEC plugin.
New updates are continually being published for the tool, which can assure you of an even better experience in the future.
30 Day Money Back Guarantee
You'll be amazed by the high quality of our products, but in case if you gave it an honest try and didn't like it, you should know that "Customers Satisfaction" is one of our most important goals.
5-Star Support Team
We gathered a professional, motivated and caring support team here on Webnus so we can listen carefully to our customers' needs and help them as soon as we can.
MEC Features for Attracting More Attendees
Social Media
As mentioned earlier, social media accounts are great options for promoting events and attracting more participants.
Facebook events can dramatically increase the number of attendees at your events with the comprehensive features it provides.
Modern Events Calendar plugin is fully integrated with Facebook, which lets you import events from this platform into your website flawlessly.
Utilizing this integration feature means that all your events are published on your website and Facebook accounts simultaneously.
Importing data from Facebook events to your WordPress website can be done easily and quickly.
After creating the required API and access tokens on Facebook, simply head over to M. E. Calendar > Import/Export > Facebook Cal. Import in your plugin's settings, enter the details and finally click on Start.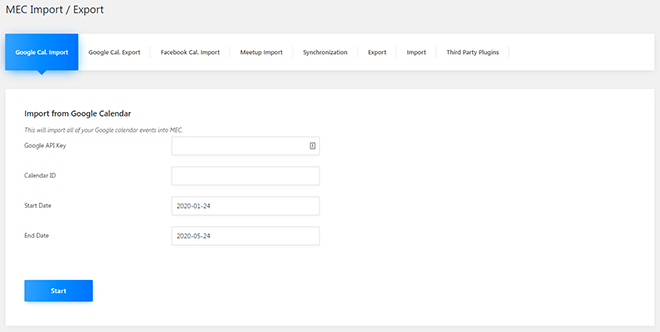 As you can see above, integration with other platforms such as Meetup is available, too. Meetup events can likely give you great potential for attracting more customers to your business and therefore increase the number of attendees by better event promotion.
Email Marketing
If you have opted for email marketing techniques, MEC can cover your attempts in this field, too.
All the robust and well-renowned services like Mailchimp, Constant Contact, Campaign Monitor, and MailerLite can be integrated with this plugin.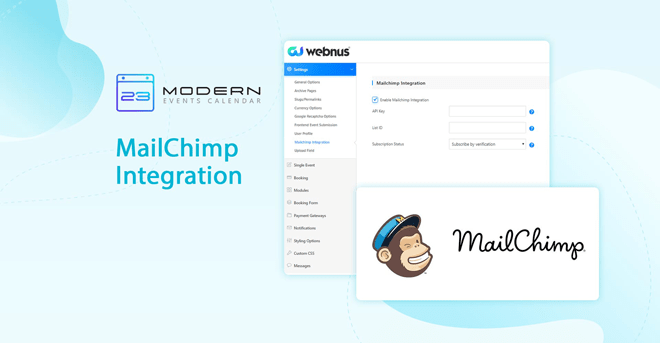 Using the Mailchimp service, you will be able to create and manage campaigns efficiently and synchronize the submission data in the best way.
Just like other tools, you need to enter your API in the dedicated part of the plugin's settings menu and benefit from the features right away.
The powerful Constant Contact tool helps you as a complete online marketing tool and increases user engagement to a great extent. The simple drag-and-drop interface of Campaign Monitor brings you high automation and marketing tools that are great for timed schedules.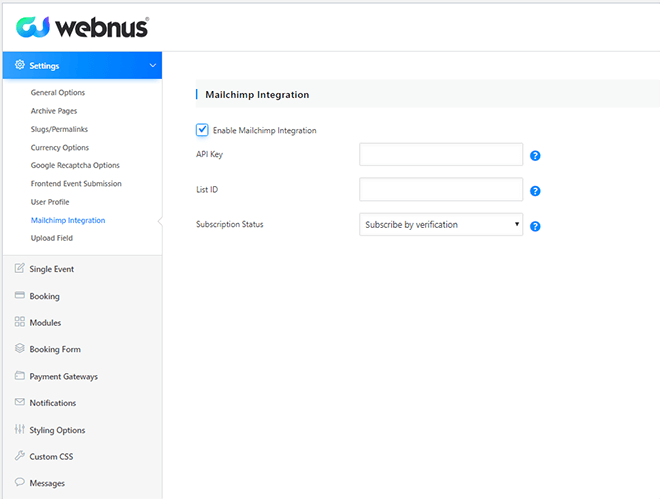 The free options of MailerLite supercharge the email marketing plans of your business that can be the best fit for increasing the number of attendees at events. No matter which tool you have chosen for your business, all can be synchronized with the MEC plugin in a few simple clicks.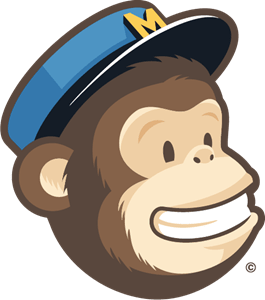 Mailchimp Integration
With our Mailchimp integration, you can add your existing submission data to your newsletter list. To enable this feature, you should get an API Key and List ID from your Mailchimp account. Following this you can send emails with modern event calendar.
Mailchimp Integration with MEC Docs
Sharing Events on Other Websites
The Event API addon is a ground-breaking feature for sharing your events on other blogs and websites. Embedding events outside WordPress allows you to reach a broader range of audience and attract them to your plans and activities.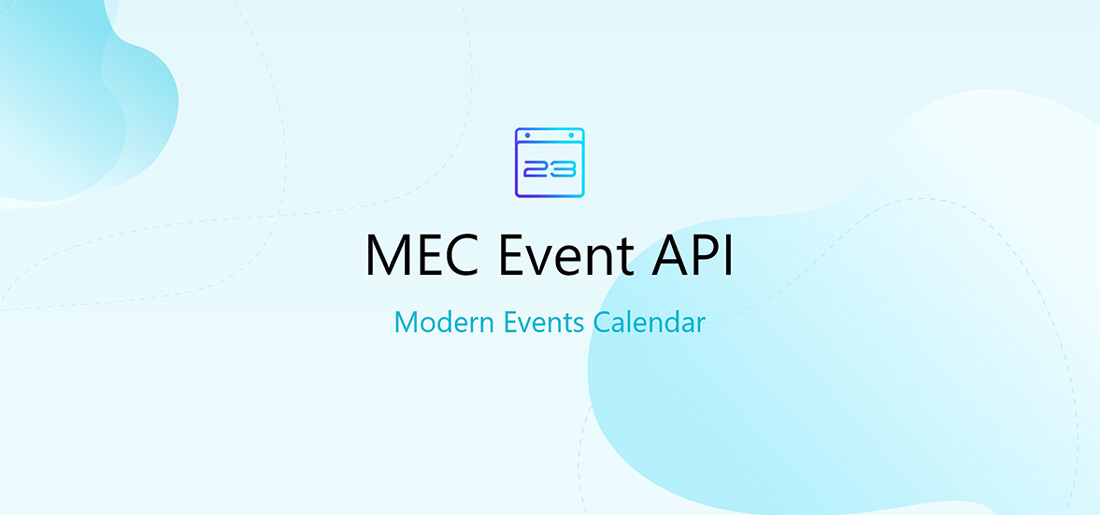 The main aim of this add-on is copying an event from one website to another without changing details and designs.The great thing about it is that you can share activities on other websites rather than WordPress and have no worries for target sites that are not using WordPress CMS.
You can limit the number of the domains for each event or publish them generally for all websites. The JSON exports are the most appropriate format of transferring data between sites with no compatibility concerns.
Using the add-on is pretty simple. After installing it, you will see a Create API option next to each event. After clicking on it and defining the preferred domain, the code is ready to be copied on any website.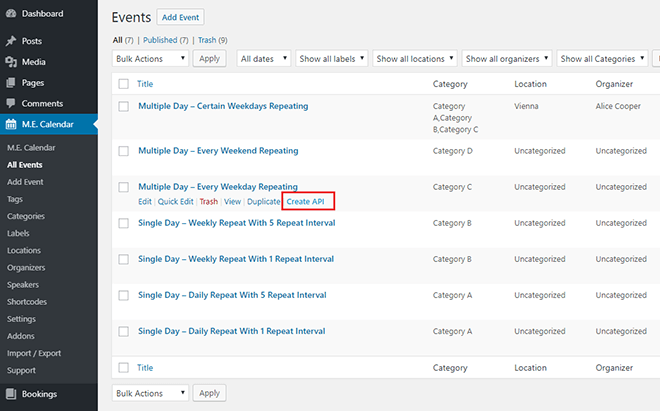 We can consider Event API as a marketing tool for our events and increase headcounts on the big days of ours.
Last Words
You've done all your best for holding an event; now, it's time to cheer up by climbing the number of attendance.
In this article, we talked about some practical approaches on how to get people to come to your event. We went through actionable tasks that can be done on your side and also mentioned the importance of other services like Meetup events.
While the overnight success of going from 50 attendees to 1000 is impossible, keeping up with proper tools and plans lets you see an uptick after a few months.
The Modern Events Calendar is the best WordPress event calendar that brings you all the features you require for this success and streamlines the process for you.
Recommended Posts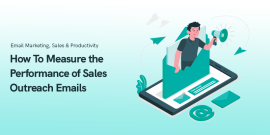 November 7, 2023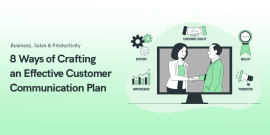 November 7, 2023