---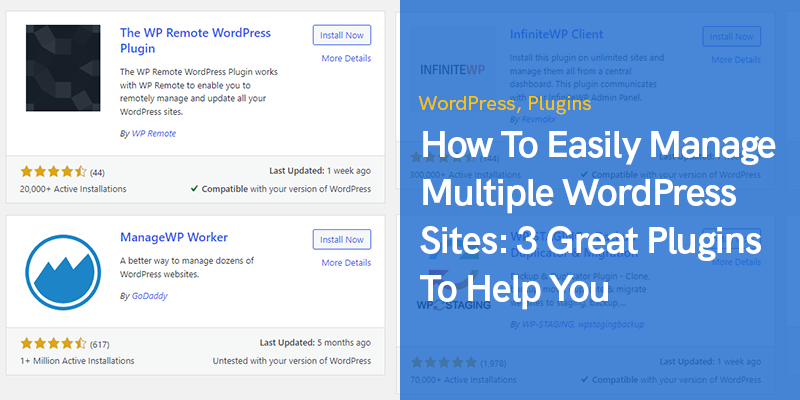 How To Easily Manage Multiple WordPress Sites: 3 Great Plugins To Help You
The way to manage multiple WordPress sites is a time-consuming effort. You must update WordPress plugins and themes separately and maintain track of everything from updates to backups. You must complete these duties on all of the websites that you administer. If you miss a single update or neglect to back up your website, you will throw away all your efforts, and it's near impossible to keep track of every single website.
However, managing many websites is a breeze in today's technological environment, especially with the WordPress platform.
You can manage all of your WordPress websites from a single dashboard using WordPress management tools. This post will show you how to use the finest WordPress tools to manage numerous WordPress websites from a single dashboard.
Tools to Manage Multiple WordPress Sites
These tools will save you time and make managing your sites a breeze. It's similar to having a WordPress maintenance plan. All of the solutions described above will create website logins and allow you to handle all of your website's modifications from one place.
Check this out: Best WordPress Maintenance and Support Services
WP Remote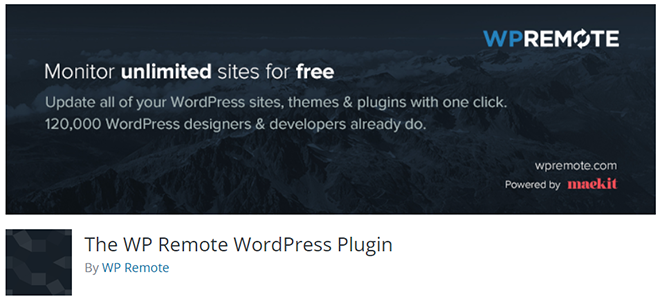 WP Remote is a useful tool for controlling numerous WordPress sites. The program is free and includes many additional features. Over 50,000 active installations of the service may be found worldwide. You must first create a WP Remote account and connect using your email and website to utilize this service. The program has a simple interface that allows you to do all of your chores with a single click.
You may also make it such that every update is performed automatically. It includes features such as analytics, maintenance mode, backups, and performance checks. They handle your websites using API rather than login passwords for security. You can even download snapshots of your WordPress websites with this tool.
ManageWP Worker
ManageWP Worker is the best way to keep track of all your WordPress sites from a single dashboard. It is the greatest tool currently available and is extensively utilized worldwide. This plugin is a must-have with over one million active installs and frequent updates. It's a freemium tool that gives you all of the basic features for free, and you can upgrade to the pro version if you want more advanced features.
Standard, professional, and business plans are available in the pro version, so you can select the plan that best suits your needs. With this application, you may manage an unlimited number of websites with a single click. This application can effortlessly do operations such as upgrading WordPress core files, themes, plugins, migration, and database optimization.
You can successfully back up any website with little resource usage. This plugin allows you to do mass activities, such as bulk updates, spam cleanups, and security checks, among other things. This plugin allows you to manage recent comments by displaying approved and pending comments, which you may modify or remove.
InfiniteWP Client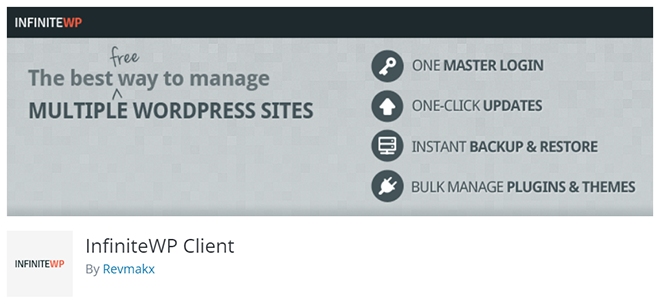 Another noteworthy multisite WordPress administration plugin is InfiniteWP Client. It's an open-source, self-hosted administration plugin. The plugin comes with basic functionality for free, while the premium version includes extensional add-ons. The plugin has almost 300,000 active installs and is regularly updated.
You must unpack a zip file and upload all of the enclosed files into a hosted directory to install this plugin on your server. It allows you to manage all of your WordPress sites from a single dashboard. To do updates, WordPress versions, backups, and other tasks, simply mouse over each of your websites. You may also publish your content to various websites directly from this plugin.
You won't have to sign in to each website every time you use the service once you've signed up. This plugin has a specialized malware monitor, client reporting, test/staging for website updates, and protection services, among other things.
Final Words
Using these plugins, managing WordPress websites is not difficult. You can manage, control, update, backup, clone, migrate, configure, and more from a single dashboard. These tools let you save a lot of time and work. They have their own dashboard where they can manage all of your websites from one spot. You should be able to handle all of your websites effortlessly.
Recommended Posts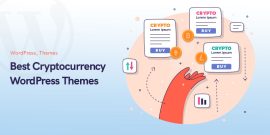 May 29, 2023