---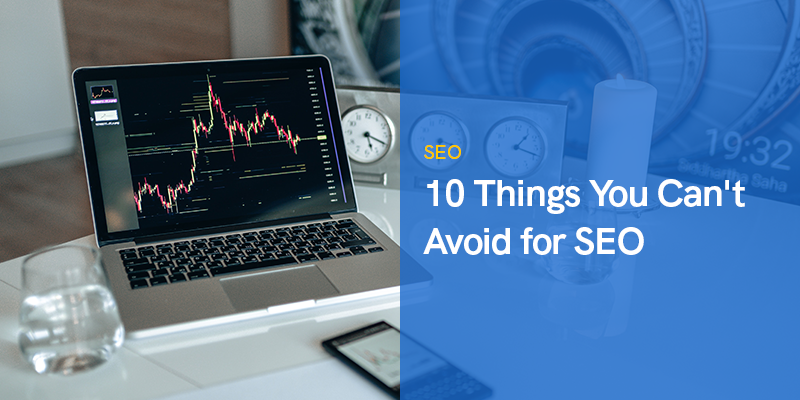 10 Things You Can't Avoid for SEO
Getting top rank has become a big race and mission for businesses across the world, offering products and services on the web. Consequently, both the demand and value of SEO (Search Engine Optimization) have increased very rapidly.
Professional marketers very well know what SEO is and its importance to boost up the business reach, customers, and ROI. The magical secrets of SEO help businesses to get higher ranking on different search results.
SEO or Search Engine Optimization is the technique of optimizing a website according to the standards set up by search engines such as Google, Yahoo, and Bing. There are lots of things we should consider while optimizing a website and make it search engine friendly.
To better implement all the things you must connect with expert SEO professionals as they know the best ways and techniques to make your website optimized.
There are limitless benefits of SEO, however achieving these benefits is daunting because it requires lots of practice, patience, and skills with SEO trends, tools, and techniques.
To better implement all the things properly, you also need to be updated with the Google algorithm updates, what is happening in the industry and the ways your competitors are following.
Lots of businesses think that SEO is just intended for some of the search engines such as Google, Bi, Yahoo, or DuckDuckGo; however, it is time to change the mindset. The key idea behind SEO is to bring organic traffic naturally through the search engine formulas, algorithm rules as per your company's website.
The search engines analyze your website to know its contents, images, videos, text, navigation, and other elements to determine if the information is relevant and valuable to the visitors or audience.
These rules and methods are becoming very broad and sophisticated with every passing day, particularly when we talk about the topmost search engine like Google.
Every quarter it launches new algorithm updates and pushes business owners and marketers to have a good online presence to the customers and audience.
Here is the link that can help you to speed up your WordPress site: How to Speed Up WordPress Site 2020
Know Top 10 Things You Can't Avoid for SEO in 2021
Technology is an ever-changing process that's why every business must be updated with the latest updates, technologies, and tools to stay long in the market. It is also necessary to find the ways your big competitors are operating in the market.
SEO is one of the best ways to win the competitive race, but you should consider lots of things to get unlimited benefits from SEO.
There are lots of things a website owner and the marketers should not avoid SEO in 2021.
1. Voice Search Will Impact the Search Queries
We should be thankful to Google Assistant, Amazon's Alexa, and Apple's Siri, voice search technology created its strong presence. As technology is increasing and changing rapidly, voice search is becoming more popular.
The fact is, the percentage of households estimated to grab a smart speaker is 55% by 2022.
Always consider your keywords whenever you optimize your website for voice search. Find out the long-tail keywords and phrases that we use in our daily life.
Voice searches will play a bigger role in the coming time with natural-sounding and natural phrasing. For example, you might voice search, "top things you can't avoid for SEO in 2021?" however, you type "best things to consider for SEO in 2021."
2. Content Is Always the King
Always perform better research on keywords according to your business niche and frame out dedicated and relevant content for the audience. The content is king, and it will still be the top contender for SEO in 2021. Write readable, impressive, and informative content to get attention from the visitors.
Content is the key to success for any business using SEO techniques. Audit your content regularly and find out the low-performing content. Refresh or replace these low performing contents with fresh and updated contents.
Search-engine friendly writing is relied on maintaining a balance between our everyday language and keywords. It tends that you must write the content in a natural way. Use keywords naturally in the content and give the quality and flow in it to stay the readers till the last minute and last word of it.
Analyze semantically related keywords to your main keywords. Always consider it that if you want to gain the top benefits from SaaS SEO strategies, then your content should be relevant and productive. On: SaaS SEO strategies
It is a necessary and essential element to boost your business profits and its reach to people across the world. Always make a proper content marketing plan, and focus on the essential factors to interact with your customers.
Examine the titles, headings, and other factors to make your content better, lucrative, and intuitive.
3. Artificial Intelligence Is a Big Player for Every Business Niche
You may be thinking that the correlation between Artificial Intelligence and SEO. But, both these technologies are strongly connected now. The fact to justify the words is, AI is rapidly changing the interaction of people with online content.
AI algorithm of Google is particularly worth noting. A few years back, the algorithm named RankBrain came out and plays a vital role in ranking factors of Google for SERP (Search Engine Results Pages) results.
Therefore, the big question is how you should make your website optimized for RankBrain? It is typical because the details are not out to the people, so the professionals believe that seamless user experience and easy to use website are the primary elements.
These could also incorporate factors such as click-through rate and time spent by the users on the page. Therefore, you need to engage and captivate your readers with well-organized and useful content. Use proper tools like on-page SEO checker and others to find the page strength relied on different points such as backlinks, readability, and much more.
4. Create Responsive and Mobile-friendly Websites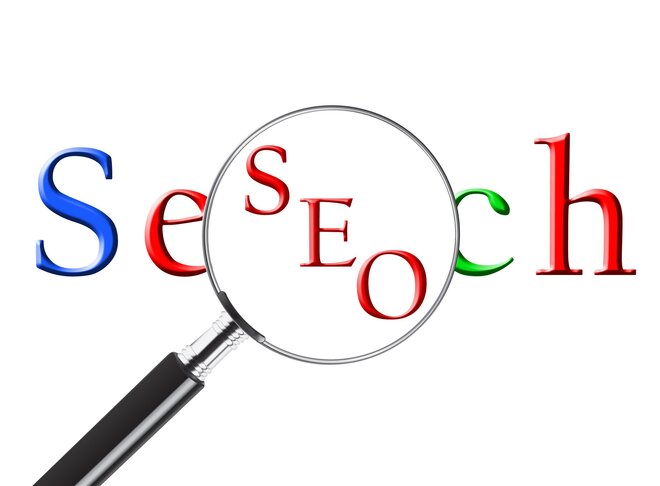 Google rolled out its mobile-first indexing in 2019, tending the search engines seems first at the mobile versions of any website, considering the mobile-view as the primary version instead of the desktop version.
According to CNBC, "About 73% of the internet users will access the web only through mobile devices by 2025."
Never neglect the power of having a presence on mobile devices. It always matters. Millions of people are using mobile devices to access the internet, find things, and buy products and pay bills for services, and much more.
If you miss using the power of the mobile, then it will not be a good deal for your business profits and its reach.
It is not a big deal if we say that mobile is the best channel that makes your business global. During the pandemic of COVID-19 people were staying at home and during those anxiety-driven hours, they have spent lots of hours tapping on mobile screens.
The purpose might be different, but the usage of mobile devices is huge. Be it online music, online shopping, online therapy, and much more people use their mobile devices to fulfill their needs.
After the mobile-first algorithm of Google, it has become much essential for website owners, web developers, and SEO professionals to design and optimize responsive and mobile-friendly websites. Just think about the mobile-first concept and act accordingly.
5. Long-tail Keywords Are Strong Dominants
Keywords always have been a key factor of SEO practices since the beginning. However, there have been lots of changes in the last few years in density, strength, and use of keywords. Keywords are one of the most vital factors that you should never avoid while implementing SEO strategies.
Long-tail keywords are getting more popularity and will impact the market again in 2021. Using phrases, organic and lengthy keywords will be essential for gaining maximum visibility, and audience reaches through the search engines.
6. Never Forget to Target Geographical-based Clients
This trend still has a strong presence among the SEO experts. Marketers never forget to target geographical-based clients.
Trends are evolving rapidly, competition is getting high and the way people are doing web searches, this has become essential for digital marketers to follow and implement the best SEO practices to target location-based market
Location-based marketing is a fruitful technique for businesses to optimize their website content according to the target location and to get higher ranking on SERPs. Use SEO-specific meta tags, keywords, contents and others in your website to get attention from different location clients better.
7. Multi-platform Website Optimization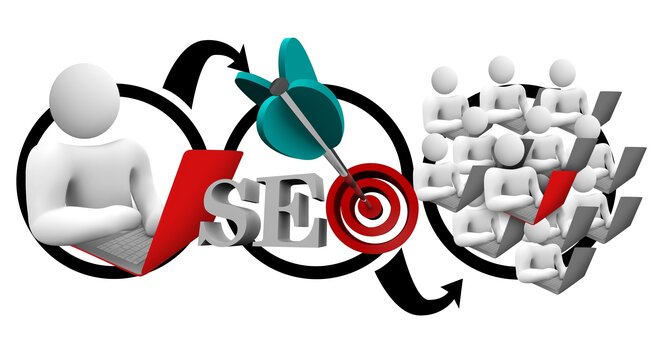 Currently, Google is the top and the best search engine available on the internet. Billions of websites are optimized accordingly.
Google gives updates from time to time in order to improve user experiences and to analyze website performances. However, there are other search engines also available where you should promote your website.
No doubt that not any search engine can beat the popularity of Google, but it doesn't mean that other search platforms have less value. Therefore, always keep your website well optimized for multiple platforms to get good ratings and customers reach.
8. Never Forget to Include Video Content for an Effective Seo Strategy
Integrating video content provides a seamless and unique experience to the customers of your business. YouTube is the biggest online video medium with more than 1 Bn users across the world. If you have not started it yet, then don't wait for more and start it today.
Read this article to get to know what improves your WordPress for SEO ranking: Improve WordPress SEO: 11 Tips to Boost Website Rankings
Still Not Convinced? Check the Fact Below:
According to Cisco, "In terms of consumption video is predicted to surpass all other content forms."
It seems to some tricky to optimize the video content. Isn't it? First, optimize your video channel name and description according to your industry-verticals. The description of it not only equips the keywords but also provides a user-friendly channel to it.
9. Data Will Influence the Seo
The analysis and research of relevant, quantitative as well as qualitative data are essential to apply an SEO strategy for your business growth. Tracking user behavior, reviews, and the queries they raise provide you with the best parts where you need to improve your business.
Use the right keyword research tools, and site optimization strategies to move to shift your present SEO methods in the right direction.
To gather data, you can use Google Analytics. Analyze the data sources carefully and check the insights regularly using tools like Google analytics. It is a great tool to target your target customers better.
It Helps You Find Out Lots of Factors Such as:
Referral traffic
Browsers used by the people
Devices people are using to access the businesses on the web
Analyze your competition etc.
Identify the common issues and lack of things your customers are facing while visiting your website for some purpose. Check out the locations, user-age, genders, and other factors to better target your market and land it into your website.
Data Science Is Helpful in Different Factors Are as Follows:
Get the source of usual and unusual traffic.
Identify pages facing issues in crawling.
Analyze the least and most crawled URLs
Identify the sources of converting traffic.
Create relevant campaigns to meet the needs of the audience
Identify the buyer's pain and the ways to give them relief.
Verify response errors, redirects, bounce rate, indexing and loading time, etc.
10. Accommodate Customized Searches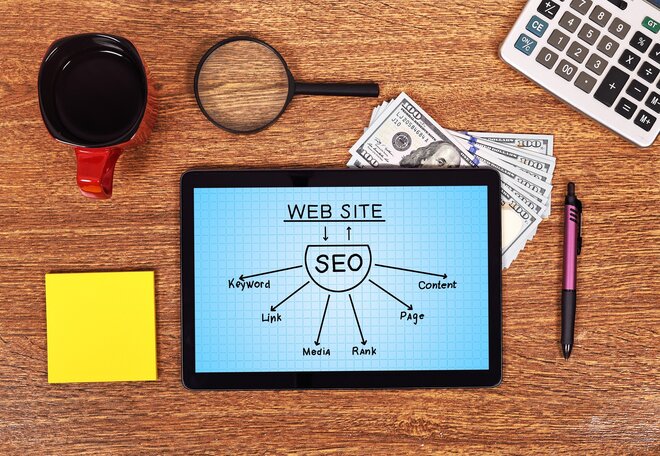 The search patterns of users always vary according to their behavior, needs, likes,s and dislikes. Analyze how people find the things on the search engines, it will help you implement better plans for your SEO tactics.
In 2021, business owners would require more focus on user search patterns in order to meet their expected results. Professional SEO service providers, individuals, or companies can help you to accommodate customized searches and get a better rank in the search results.
Final Words
Whenever we talk about SEO, 2021 will be the focus of every business owner, SEO strategies, and marketers. It will not be easy to win the market and grab the top search engine rankings without proper SEO strategies. In this writing, we have tried to elaborate on some of the best and unavoidable strategies for SEO in 2021.
Start analyzing your current SEO strategies now to incorporate interactive video marketing, zero-click search, engaging and informative content, long-tail keywords, and other essential elements to get your target market.
Recommended Posts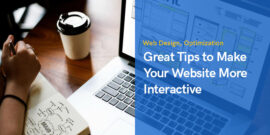 November 23, 2022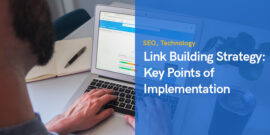 September 11, 2022