If you were using a different event management plugin before switching to Modern Events Calendar, you may have already created a number of events in that plugin. Luckily, you don't have to start from scratch when migrating to MEC. Instead, you can use the Import function to easily transfer your events from the previous plugin to MEC.
The process is very simple and can be done with a few clicks. You just need to select the previous event management plugin which is activated on your WordPress along with MEC then click the Start button. MEC will scan your website and will find the events.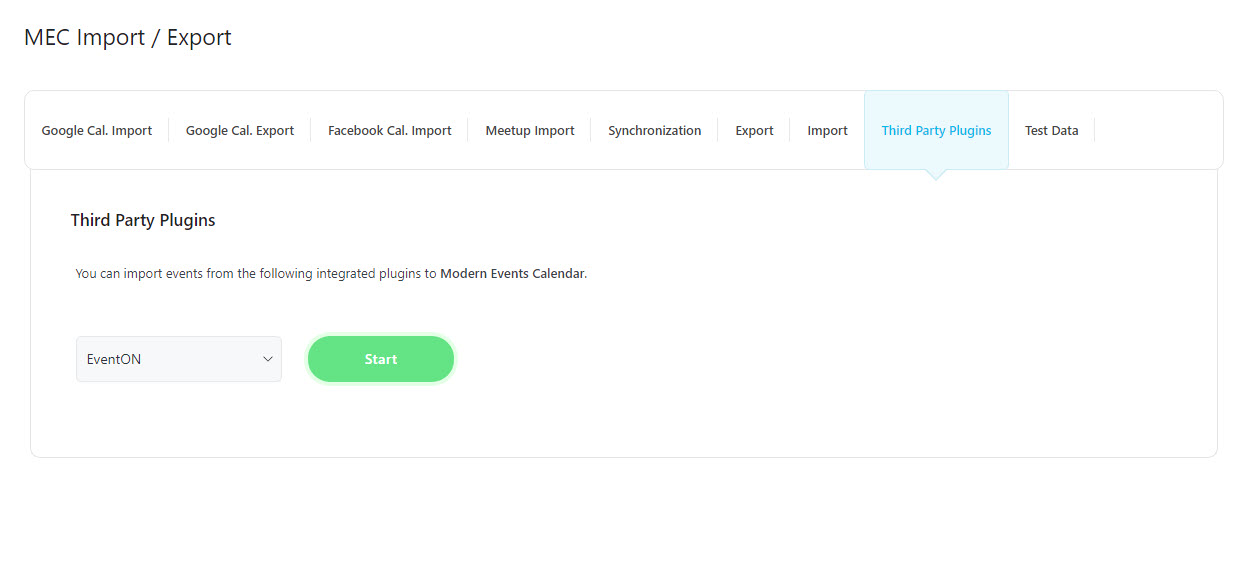 Choose the desired events and select "Import Options" for import.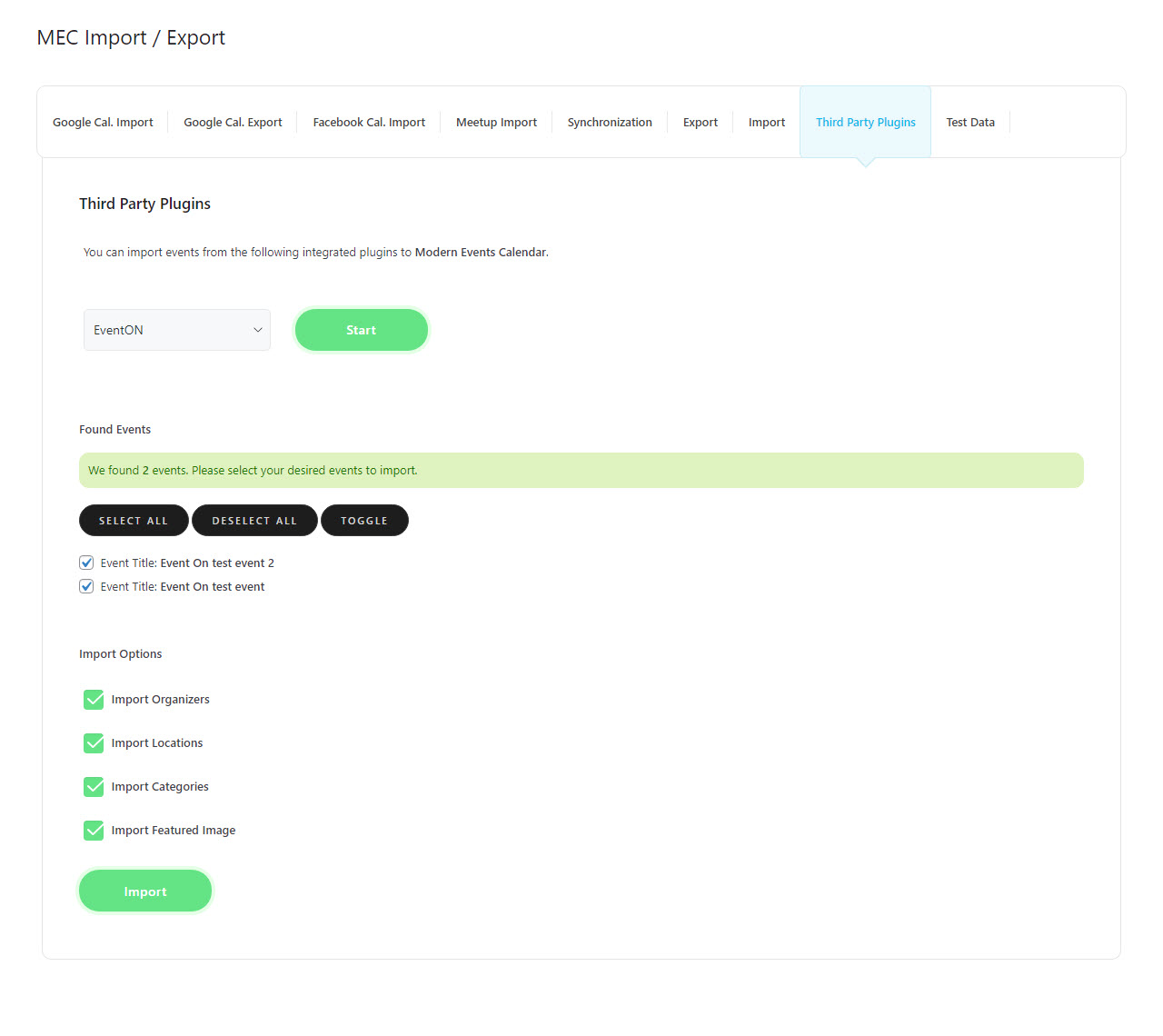 Finally, click the Import button. If the process is successful, a message indicating success will be displayed.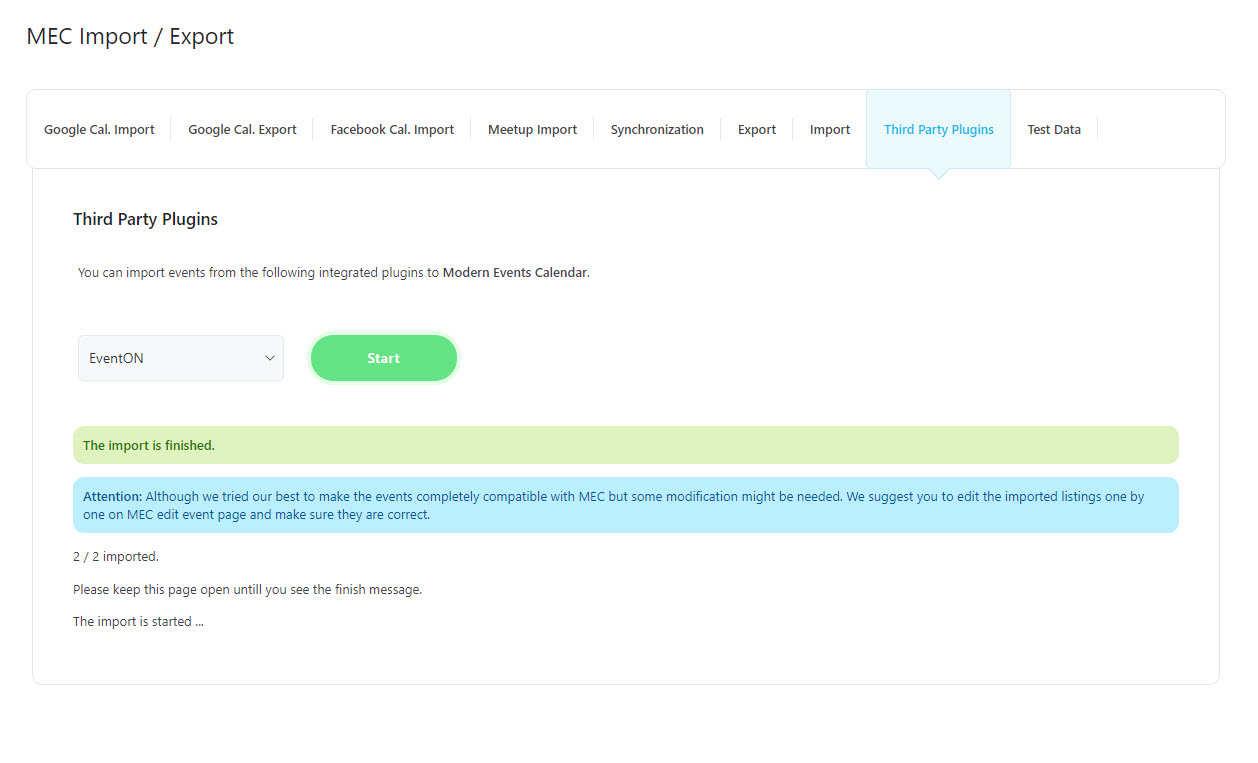 Note: The duration of the import process is determined by both the quantity of events and the settings of your WordPress server.
This feature is accessible for numerous plugins, and you can easily transfer events from these plugins to MEC using the same method. Here are the plugins that you can use to import your events into MEC:
EventOn
The Events Calendar
Events Schedule WP Plugin
Calendarize it
Event Espresso
Event Manager (Single and Recurring events)
WP Event Manager