---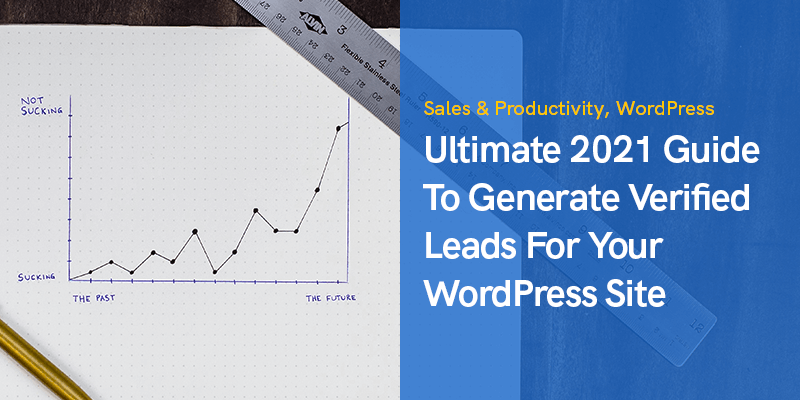 Ultimate 2023 Guide To Generate Verified Leads For Your WordPress Site
Regardless of the type of your business, generating leads through a website should be your top priority.
The lead generation process lets you build a communication bridge between your site and the visitor.
You might be wondering, "Which channel should I prefer to generate leads?"
Website!
More than half of the prospects research online about the product before making a purchase.
Is it costly to generate leads?
Well, it can be if you don't know the strategies.
Although generating leads for your website can be cost-effective if you target the audience concerning demographics, geographics, etc.
In this article, we'll discuss how you can generate verified leads for your WordPress website.
Create Effective Landing Pages
You may have experienced that your website got tons of traffic, but the conversion rate is low.
The primary reason for that is Landing Page.
You need to understand that there's a difference between creating a check-out and a landing page for lead generation.
Let's imagine a situation where a prospect visits your site.
Now, you have a contact form for lead generation, but the prospect wants to know more about your product and service before filling up the form.
So, the prospects will leave. In case they fill-up the form, but will it be considered as the verified lead?
No, because the prospect didn't know about your products and services.
At that time, you need to push your prospect down the conversion funnel, and eventually, you'll see a high conversion rate.
To create an effective landing page for lead generation, you need to follow below things:
Impactful design with a clear understanding of the product or service you're promoting.
Use trigger action, i.e., call-to-action (CTA), which can subscribe, buy, or book demo.
Attractive forms that stand out on the page.
Highlight offers and discounts for the visitors.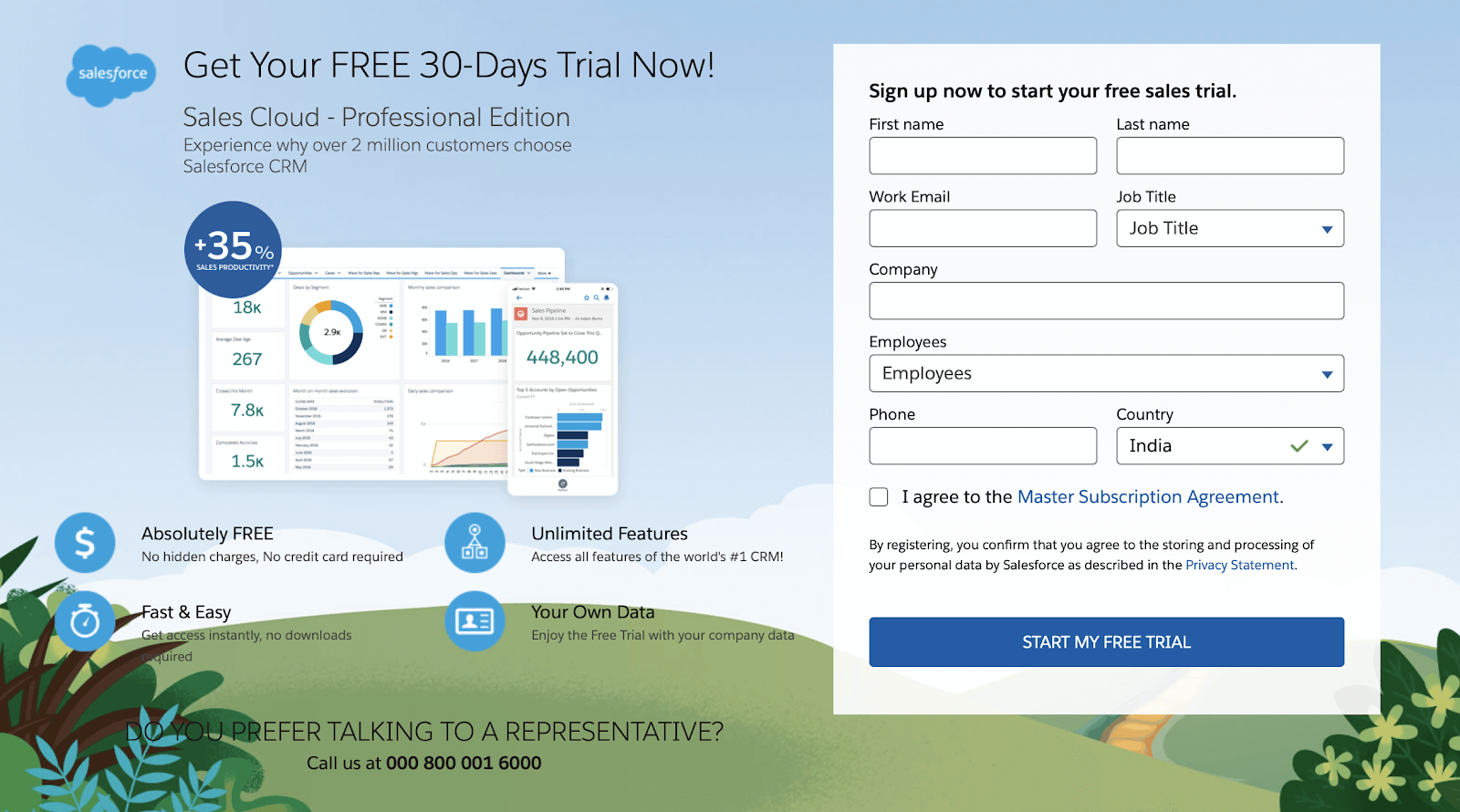 Source: Salesforce
Another interesting example is Solitaired, a website that connect solitaire games to brain training, where you can play the game on its landing page.
So, depending on your niche, your landing page may vary.
Lead capturing is also important if you're doing affiliate marketing. Tools like 12 Minute Affiliate, make it easy to capture leads and build your email list.
Showcase Your Previous Work
Generating leads with social proof is one of the best ways to achieve verified leads.
To get started, you first need to collect testimonials from your existing customers and showcase them on your website.
According to BigCommerce, 92% of consumers read online reviews and testimonials before making an actual buy.
Secondly, write and display the success stories for your past clients. Here, you can point out precisely how you helped your clients to solve their problems.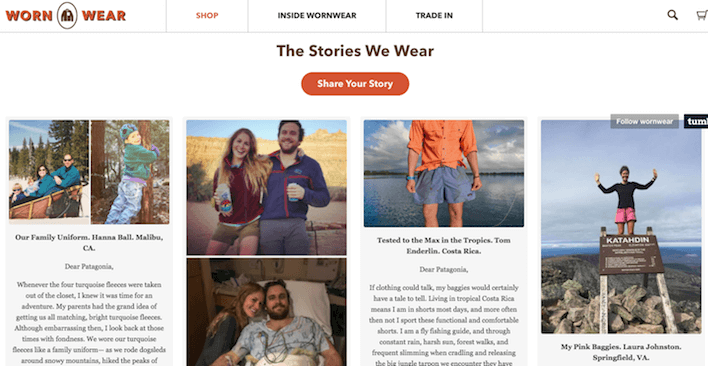 Source: WornWear
Best part?
The cost of lead generation is lower.
Along with that, the prospect trusts and builds a relationship when you mention customer testimonials and success stories on your website.
Convert Visitors Into Leads Using Popups
When used effectively, the popups can be compelling for generating leads through your WordPress website.
To create high-converting popups for your site, I recommend using OptinMonster.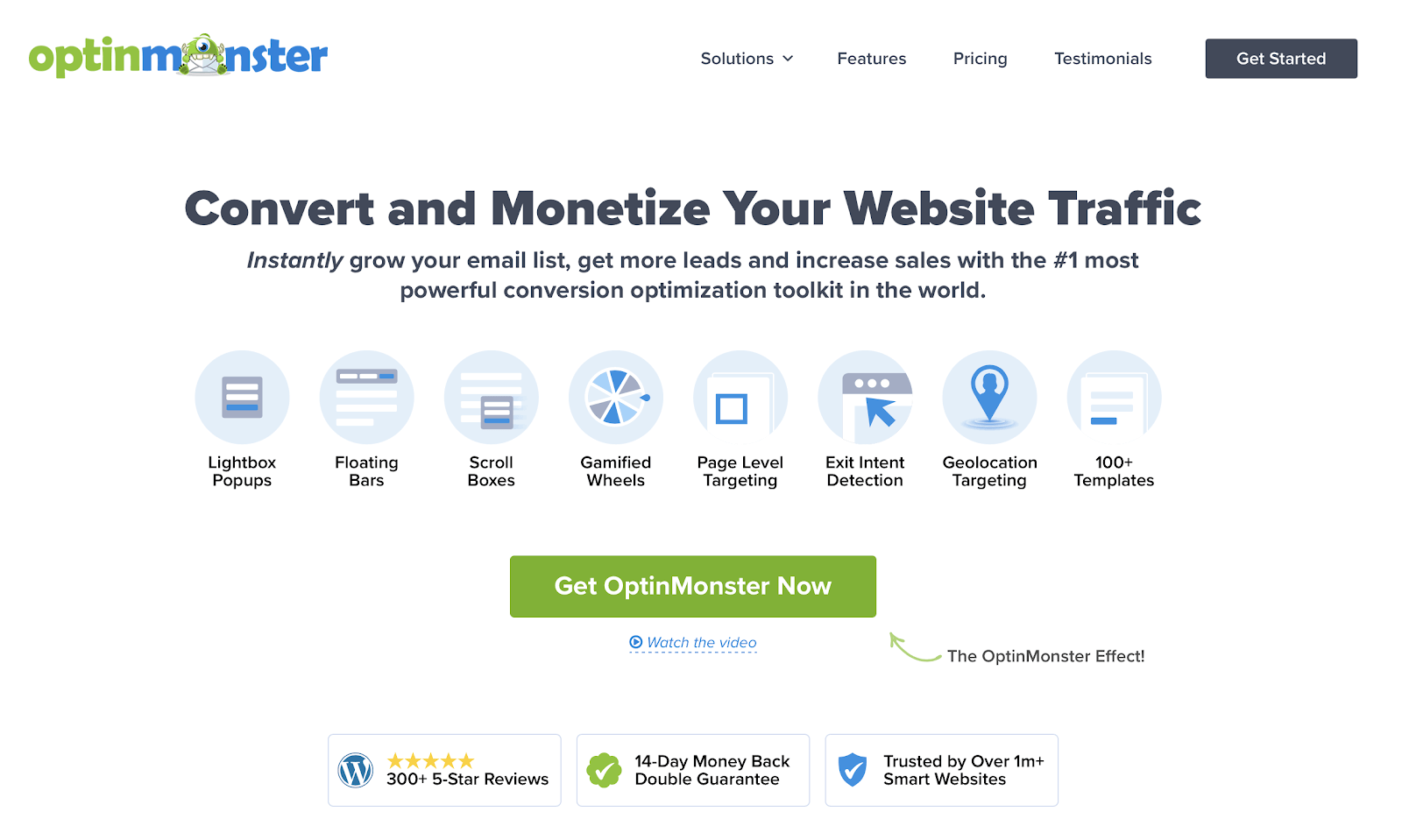 Source: OptinMonster
Why OptinMonster?
Because it lets you trigger popups with page-level targeting, geo-location targeting, and device-based targeting.
You can also use OptinMonster's behavioral automation rules like an onsite follow-up, onsite retargeting, and cookie retargeting.
In a nutshell, you can customize popups based on:
Visitor's previous interaction with your site.
Visitor's referring points (Google, Facebook, etc.)
Visitor's activity on your site, such as time on the specific page, mouse movements, etc.
Suppose you've got an eCommerce website. When a user abandons a cart, you can show discount offers via popups, ultimately reducing cart abandonment.
Leverage Lead Magnet in WordPress
A lead magnet is an incentive or offer for the prospects in exchange for sharing their personal information, including name and email address.
Lead Magnets are used to gain email subscribers – marketers use various practical ideas to increase their email list.
Some of the most common lead magnets include an ebook, report, resource, cheat sheet, special offers, discount coupons, etc.
Source: DigitalMarketer
Why do lead magnets work so effectively?
When you offer something valuable to your prospects, they don't hesitate to give their email address – as you may share useful information over email.
You have to remember that email is a personal thing, so you need to provide compelling information or resources.
To create an effective lead magnet, you should work on:
Solve customer's real-life problems
Precious information and insights
Instant access to case studies
Showcase your expertise in your niche
Enrich Your Leads Database
A robust leads database is analogous to a goldmine for your business. The more comprehensive the information you have about your leads, the better you can tailor your marketing strategies to meet their unique needs and preferences.
Enriching your leads database not only facilitates audience segmentation for targeted marketing but also markedly increases the likelihood of conversions.
You can augment the leads data generated by your WordPress site with third-party data enrichment tools like Reverse Contact, which allows you to enrich lead data using their email addresses.
Take Advantages of Content Marketing
If you want to generate traffic on your website organically, you need to take advantage of content marketing.
As you want to generate leads organically, you have to write SEO-friendly content so that you appear on Google's first page.
Firstly, you need to create educational content instead of directly selling your products and services.
In a nutshell, you can consider content marketing as the inbound way of generating leads.
You can create various content formats, including blogs, infographics, images, videos, white papers, and podcasts.
I'd highly recommend creating an eBook in your niche that'll help you capture verified leads.
The reason is that prospects will read an eBook if they are interested in your niche so that the conversion rate will be high.
But, you have to keep in mind, it's the first interaction between you and your prospect, so you have to deliver the insights you mentioned on your landing page.
For example, Nauto, a self-driving car data platform, let's improve fleet safety for autonomous driving.
Now, the customers want information so that they can sell them on the platform.
So, Nauto creates a landing page where they provide an eBook with a contact form and preview some insider statistics.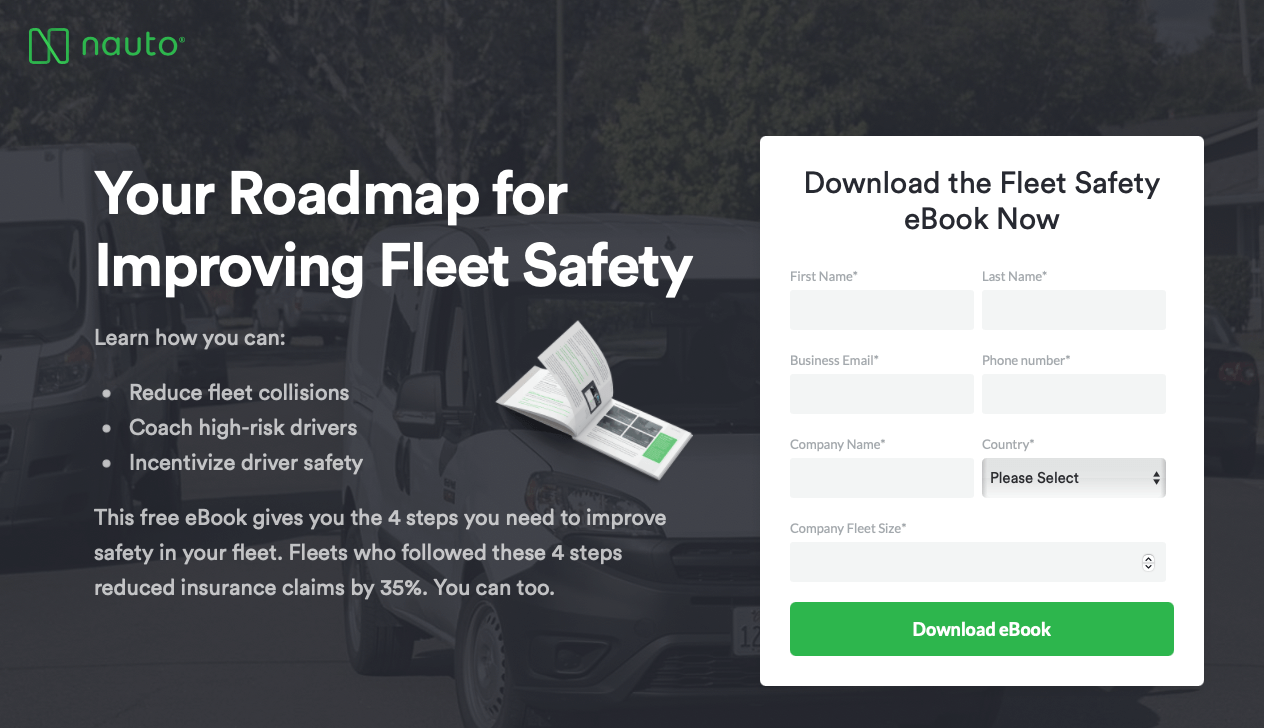 Source: Nauto
Wrapping Up
Lead generation is an on-going process, so you might have to change strategies as per your products and services.
I suggest you monitor the results regularly so that you can improve the campaign and overall conversion rate.
So, what are you waiting for? Start applying the strategies discussed in this article.
What strategies do you follow to generate verified leads for your WordPress website? Tell us in the comment section below.
Recommended Posts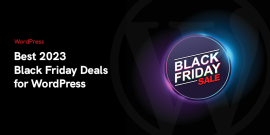 November 13, 2023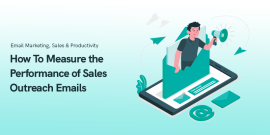 November 7, 2023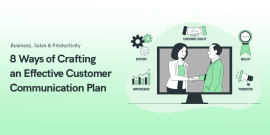 November 7, 2023