---
Updated: January 18, 2022
No Comments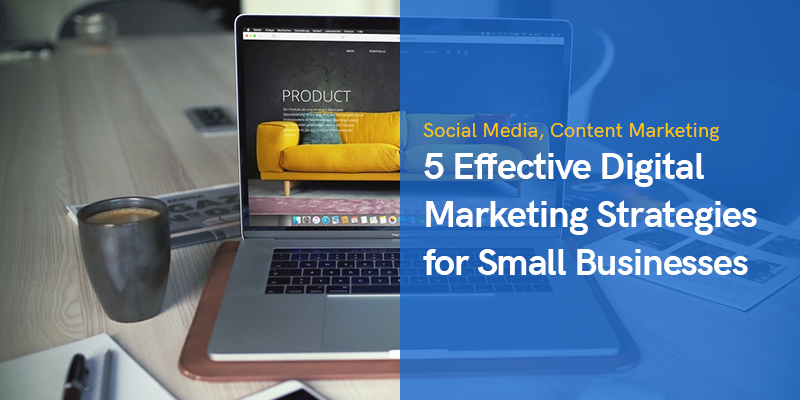 5 Effective Digital Marketing Strategies for Small Businesses
You launched a small business. What comes next? Growth, promotion, customer acquisition – you need to establish your brand. This is where digital marketing practices come in.
Now, marketers tend to re-think the traditional practices in favor of quickly adapting and using all available channels and technologies to help businesses grow. This is a requirement of the modern digital era.
Among dozens of strategies, there are a few that work in the vast majority of cases.
Let's go through 5 universal approaches in digital marketing for small businesses in this post.
Should Small Businesses Invest in Digital Marketing?
To save time, the short answer will be: definitely because the perks of digital marketing are endless. Among its foremost advantages is the ability to reach customers during their daily activities – social media checking, reading blogs, online shopping, Googling, and many more.
Such organic techniques let people interact with your marketing materials in a non-invasive way that does not interfere with their interests. The long-lasting business benefits of user-friendly inbound marketing are proven in practice.
The Other Key Benefits of Digital Marketing Include
Global Reach
Digital marketing has no geographical limits, while traditional marketing approaches do. This way you get an opportunity to market and interact with customers from various corners of the world. It's your choice to focus on a local market or go global. If you choose so, digital marketing practices will help you.
Low Cost of Entry
It can be too costly to earn a global presence through traditional marketing channels. The same effects can come with a small investment of time and money when equipped with a digital marketing strategy.
Better Targeting
Digital marketing allows you to track your efforts down to very specific potential customers. You'll have a much better chance of engaging with a target audience from a specific location, industry, or social media platform
Flexibility
Progressive businesses can adapt their marketing activities on the fly. Any shifts of the external/internal factors can instantly alter the course and heading of the chosen technique without much resource waste.
Immediate Connection
nowadays, customers usually search for information online and check recommendations before making a purchase. The first step in this process usually starts with the search engine and allows your company to connect with customers through a mouse click.
Building Relationships
Buyers want to interact with companies on their own terms. Presenting the human side of your business on social media can build long-term and loyal relationships with customers.
Insights
Collecting all the marketing data, analyzing, and reporting is a chance to get insights for making your business grow. You should think of a data warehouse or a place to keep all important marketing data. Using BigQuery data import, you'll be able to gather the information, for instance, from HubSpot. And then use it for analytics, reporting, building dashboards, and adjusting your marketing activities.
5 Still Effective Digital Marketing Strategies
There are dozens of ways to conduct digital marketing depending on your needs and business goals. However, there is no single winning strategy that will work in each case so you better consider them all first when planning the strategy
Fortunately, the strategies listed below are efficient for the majority of small businesses. Let's examine them in detail.
Social Media Marketing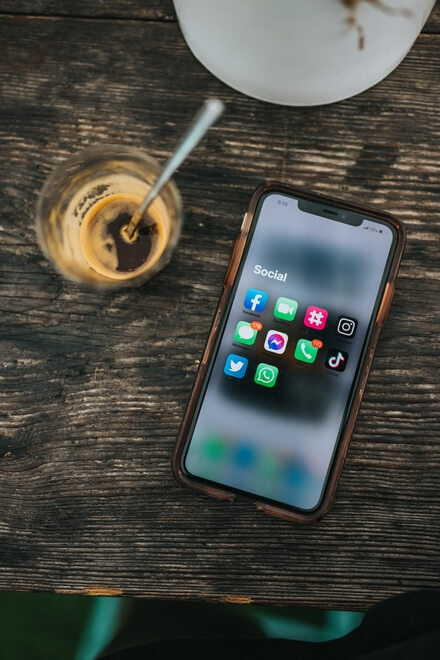 The easiest way to reach customers is to deal with social media that every person uses today. However, the choice of social media, as well as the way to use it, depends on the type of business.
For certain companies, developing their Facebook account is the best way to drive sales. For other businesses, engaging the audience with visually appealing posts on Instagram is the approach of choice.
Others, like local sneaker stores, may succeed by using giveaways, discounts, loyalty programs, and so forth. The most important aspect of social media is using it to attract new customers and retain existing ones.
Presenting oneself on all social media platforms effectively can be challenging for small business owners with limited resources. Instead, consider which online channels are generally helpful to your business and the target audience.
Do you direct your offer to professionals? LinkedIn can be the perfect tool. Do you produce craft goods? In this case, Instagram is arguably the best solution to gain followers and increase sales.
Outcome: social media is an affordable and efficient strategy to experiment with.
SEO
This is critical to a small business. It gives you the chance to compete with both mature brands and emerging businesses being more visible in search engine results. Since people do online shopping often, it's significant for your business to rank higher with target keywords.
Professional Search Engine Optimization can help your website rank higher on search engine result pages through methods such as keyword and volume research, building internal/external links, or optimizing your website content.
You also should think of local SEO optimization to make your business more visible. Adding your company on a map, sharing address and contact information will help you significantly to not only rank higher but improve customer trust.
Outcome: SEO is a solid opportunity for new businesses to compete with established brands
PPC
Pay-per-click (PPC) marketing is the presentation of online promotions where the business pays when the advertisement is clicked. There are various kinds of online promotions, including those that show up at the top and sidelines of a search, or advertisements that show up in apps.
A portion of the advantages of PPC advertising is that the business just pays for the outcomes, and you can target promotions to a particular location. Although pricing is primarily based on keyword competition – popular keywords with high competition will cost more.
Doubtedly, PPC should be the single marketing tactic of your choice. At the same time, it'll help you to boost SEO efforts. It's a sort of enhancer. PPC can show good and quick results for a narrow niche when you're not competing for high-volume keywords.
Outcome: don't underestimate PPC since it's a great way to enhance your marketing performance
Email Marketing
This approach is underestimated while it's important to the success of your small business. Fundamentally, email marketing is about promoting your products and services digitally – through newsletters, updates, promotions, or general news – and it's about creating a list of your current and potential customers.
This list consists of people who are interested in your business, who subscribed to receiving news and deals from you. Use it actively.
You can present them with free coupons for registration or updates on the new items/features coming soon.
Many marketers consider building a list as an essential long-term marketing strategy for small businesses.
Besides, email marketing deals well with automations to save time. Using automation tools for small businesses, you're able to leverage your efforts in email marketing.
Outcome: email marketing is effective for gaining loyal customers and increasing sales
Crowd Marketing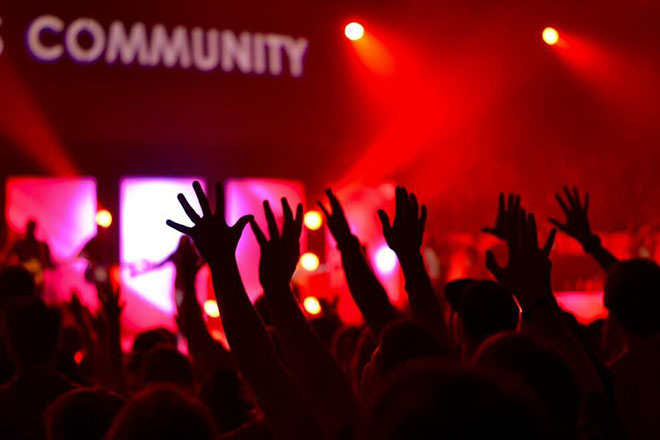 A major piece of digital marketing is making a steady online presence, regardless of whether it's your site or one of your web-based media channels. You can extend your visibility and presence with word of mouth. Let people themselves speak about your brand – social media interactions, discussions, comments, reviews, replies, and so forth.
People use reviews and testimonials of other people when choosing something online. That is the reason you should think of crowd marketing activities on top-reviewing websites like Capterra, Trustpilot, G2, reviews on Google.
For example, if you're launching a taxi booking service, with the high competition on the market with established brands like Uber, good reviews from customers will help you to compete with big players in a local market.
Crowd marketing won't strain your budget, but the impact can be sufficient. However, it takes time to obtain reviews.
Outcome: crowd marketing let the target audience of yours know about your business
Which Strategy to Choose?
Each professional marketing strategy requires a well-thought-out and meticulous plan, but in the case of small businesses, it is of particular importance due to budget constraints.
The choice of a strategy primarily depends on the specifics of your business, the field of activity, and the audience.
Besides, it's important to make your strategies flexible, adjustable by request.  This can be done using a lean canvas model. Being ready to make some tweaks on the go sounds challenging, but the outcome may be more valuable – you'll evaluate intermediate results, you're free to experiment with other marketing approaches.
Research your customers and recognize their needs, preferable channels. Your budget undoubtedly will be a significant factor when choosing which approach to pick.
Try a couple of various techniques when choosing which practice is best for your business. Evaluate intermediate outcomes to see which techniques are best for your client base.
Wrap up
Operating a small business, you'll need to attract potential customers and retain buyers. For this, you need a consistent, engaging, and appealing marketing strategy.
Try one of the approaches described in this article or combine a few of them. Don't be afraid to experiment, and you'll find the best practice for your business and niche. Go for it!
Recommended Posts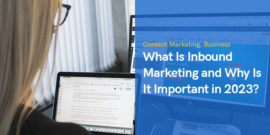 April 14, 2023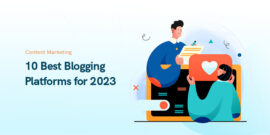 January 19, 2023