---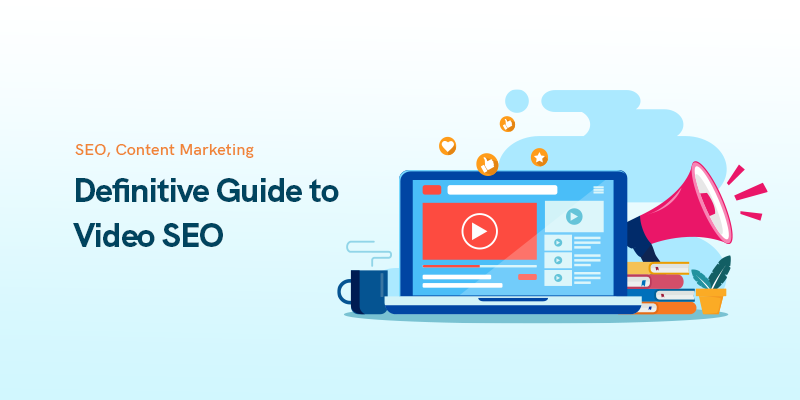 Definitive Guide to Video SEO in 2023
Video SEO, similar to link building, is now a necessary part of any successful content marketing strategy.
If you have long-term plans to attract links and people, publishing video content without SEO in mind won't bring you the desired results.
You'll surely need to incorporate Video Search Engine Optimization (VSEO) into your plans and efforts to rank your content in the top results.
There are hundreds of new videos uploaded on YouTube every day.
This high competition reflects the necessity of adopting functional approaches in the correct direction to bolster rankings.
Moreover, people are now used to watching videos when they search for something, especially with the amazing featured content of Google that aims to provide an enjoyable experience richer than the traditional lists of web pages.
For example, Google now recommends the best part of a long clip that covers your needs according to your search intent.
It helps users see what they need faster and saves a great deal of time for them.
More important, many businesses have already discovered the great potential of video SEO to achieve higher rankings and applied the best practices to their plans.
So if you're looking for ways to grasp this ample opportunity, you're in the right place.
This article will outline the strategies and methods you can use to display your video content to more people who search for the relevant keywords.
The Best Ways to Optimize Video Content for Search
All websites can rank for videos, given that they create helpful content for their audience.
The point is that you should offer something to your audience through your videos.
Either you want to educate, make them laugh, or even shock them, you should evoke an emotional reaction that encourages them to be more engaged in your content.
It should have information about the content of your video, and preferably, with your focus video SEO keyword in it.
So for the example above, instead of using "www.yoursite.com/videos/clip12.mp4", try "www.yoursite.com/videos/android-hidden-settings.mp4."
Add this after above paragraph: And if you happen to have a WebM file, you can easily convert WebM to MP4 to be SEO friendly.
While the details vary from business to business, the following video SEO methods will help you increase the number of views for your videos:
Choose the Best Place to Host Your Videos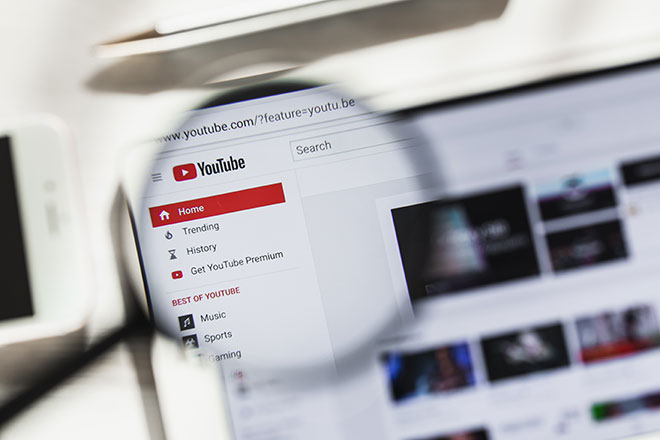 When deciding where to host your videos, you need to be clear about your reasons and goals.
For example, do you aim to increase brand awareness or use your videos to drive more traffic to your site and generate new leads?
For the first scenario, YouTube and Vimeo are the best options since these platforms can hugely help you get noticed across the web.
Also, you have the chance to generate revenues from your views, the same as popular YouTubers.
However, once your videos get indexes on these sites, a considerable amount of traffic will go to them rather than your own site.
Plus, your potential audiences may also get engaged with your competitors as they see relevant video suggestions on their screens.
As a result, there's high competition on these platforms, and you may risk losing some visitors to your rivals.
On the other hand, if your main focus is to increase your website traffic and attract as many customers as possible, it's best to host them yourself.
You can also embed the videos streamed on other services into your pages.
Some mass-upload services like TubeMogul are also helpful if you prioritize video views over the particular keywords of those videos.
Again, this way, those websites will have better authority than your own site.
Find the Best Topics that Bring You More Traffic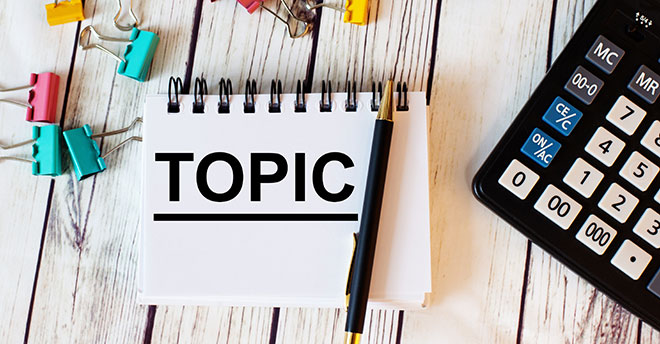 Before getting involved in recording, making, and editing your videos, search for topics with the potential to attract views.
If you make videos around topics nobody's searching for, no one will click on them no matter how perfect they are.
Also, the topics you select for creating content and improving video SEO must have video intents.
For example, if you want to publish content about secret tips on Android phones, people will likely watch videos for it rather than reading a long blog post that describes the necessary steps.
You can use keyword research tools to find the most appropriate topics for your field of activity.
One of the most accessible tools for this purpose is YouTube itself.
Type your keyword into the search field and then look at the suggestions on the list.
Here are some other practical tools to obtain this information for video SEO.
YT Cockpit
YT Cockpit is explicitly designed to research keywords on YouTube.
You enter a seed keyword, and it returns important metrics and information for all the relevant phrases.
The main advantage of this platform is that it fetches real-time details from YouTube, such as the number of comments and the average length.
TubeBuddy
Analyzing the competitors' videos is another practical approach for this goal.
TubeBuddy is a free extension made for this purpose that displays the tags used by your rivals.
Once you install this browser extension, all you need to do is open a video on YouTube and click the "tags" tab.
You'll see a list of tags similar to this image: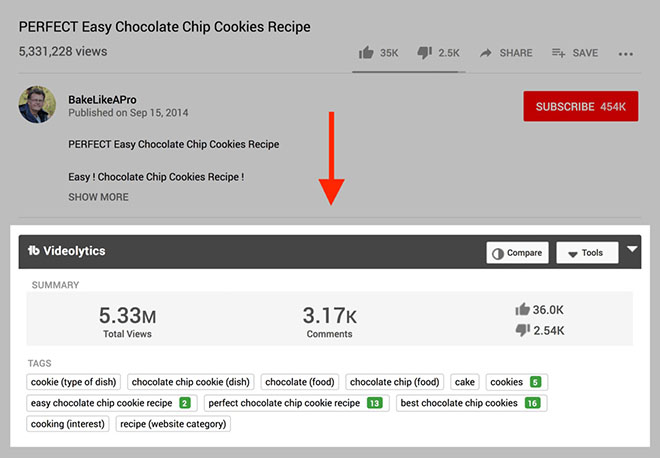 Here you'll see the list of tags used for that video as well as their ranks in searches.
Now that you know what topics are interesting for users, you can create video content around them and adjust your content marketing strategies accordingly.
Write Good Titles and Descriptions
Similar to what you do when picking titles and descriptions for your blog posts and website pages, these elements should be chosen with video SEO in mind.
Implement your focus keyword in them, but don't over-optimize.
Your title should convey to your audience what specific content you've shared in your video.
Make it simple, relevant, and to the point.
Always avoid general and inappropriate names such as "Part 1", "Sequence 1", or "Episode 1" as the primary name of your video.
Instead, you can add them to your title besides the keywords and descriptive phrases.
The video descriptions should also be descriptive, and it's best to write no less than 200 words for every video while you spread the keyword across the sentences.
Design an Engaging Thumbnail Image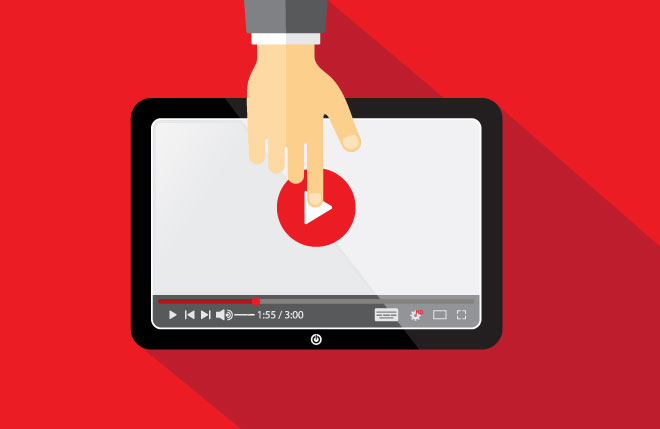 Interesting visual elements are crucial parts of any content on the web.
No matter how valuable your video content is, you can't get as many clicks from the result pages of Google if your thumbnail is not enticing enough.
Think of it as a movie poster or book cover; beautiful and compelling.
Some users pick a frame from their video as the thumbnail, but It's not a good approach if you aim to engage people.
Instead, spend some time preparing a custom, high-quality, and attention-grabbing thumbnail for each of your videos that grab users' attention.
Some experts believe that thumbnails with a human being are more likely to be clicked on.
If you've published an educational video, add a photo of yourself or a team member to your thumbnail.
It reflects that someone knowledgeable is ready to discuss the matter and describe the details in an easy-to-understand way.
Important tips:
The proper size of video thumbnails is different from blog posts. The video thumbnails are displayed in the 16:9 format, meaning that your images might look dull if you create them in other aspect ratios. The smallest dimensions are 116*65 pixels. So make sure your thumbnail correctly displays what you want to say in this size.
Try to demonstrate what solution your video offers visually. For example, if your video is about the guitar chords of a specific song, use one of the chords in your thumbnail. It allows users to see what they're looking for without even clicking on your video. This way, they'll get motivated to watch your content for the rest of the chords, bringing you excellent video SEO advantages.
Write descriptive phrases on your thumbnail that display the video's purpose. It should be small and written with appropriate fonts that are not hard to read on any screen size.
Use contrasting colors that help your video thumbnail stand out from the other search results. Generally, grey and white are not appropriate colors since they blend in with the SERPs.
Don't forget that your thumbnail is, in many cases, more important than your title.
This is because people first look at the photos and decide whether to click on the video or not.
Add Video Transcripts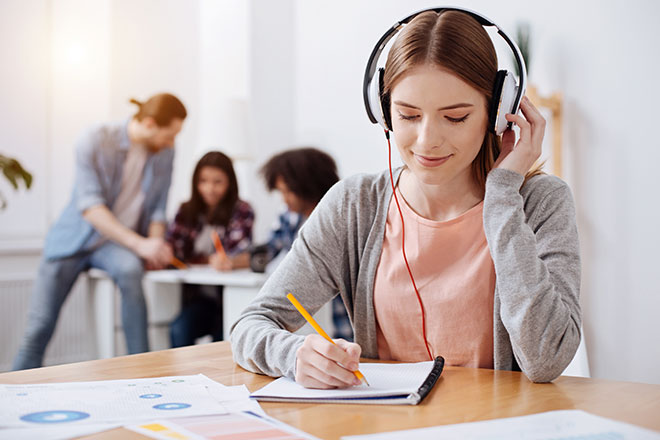 Video transcription is the process of converting your speech into a written file.
It can either be a clean read or verbatim.
In the first practice, the text is edited for a more fluid read, whereas in the second case, all the words, sound effects, and utterances of the audio are transcribed.
Depending on the purpose and content of your videos, you should choose the one that best suits your video SEO needs.
It's imperative to always associate a transcript with each of your videos because you help search engines get a better read of your content.
This can be fulfilled by either using an automated transcription service or uploading a custom one you've written manually.
No matter how popular video content has become, there are still people out there who prefer written content to videos.
So don't lose this potential.
Captioning is the other useful tip to remember.
It's the process of dividing your transcripts into "caption frames" and synchronizing them with the video's audio.
Captions usually appear at the bottom of a video and allow users to follow the video's content easier.
They not only bring you video SEO benefits but let deaf people get engaged with your content as well.
Plus, you provide assistance to ESL learners or those who don't know English fluently.
YouTube automatically adds closed captions to your videos, but the sentences contain grammatical errors and misspelled words.
So it's best to add yours, or at least check auto-generated transcripts for readability and errors.
Optimize Your Videos and URLs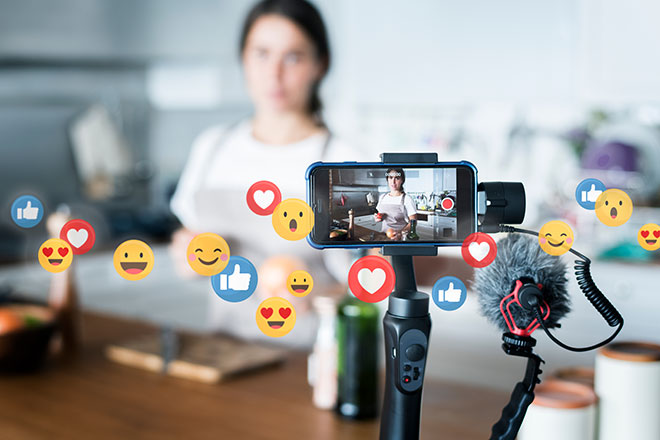 There are helpful Video SEO tips to consider during the creation process.
Putting them into action helps you appear in special Google features for videos such as "suggested clips" and "key moments," which in turn send more views to your videos.
The actionable steps you can take to appear in the "suggested clips" are as follows:
Use action verbs and simple language for every step in your video. For example, if your video is about changing some complex setting in Android, use "go to," "open," "select," and "save" phrases when describing the actions. Also, try to avoid distractions and unnecessary information between these steps.
Use a high-quality microphone and record your voice in a quiet place. Audio quality is one of the essential factors that highly affect user engagement. Nobody likes to watch a video in which they hear a lot of background noise.
Include pictures, illustrations, or recorded videos to show people what you're talking about. Here is the best screen capture software to record your videos. In other words, you should always align the content of the video with what you say at each moment. For example, if you talk about one of the services you've recently launched on your website, use photos of its landing page or a short video in which you scroll the page down.
Say your target keyword in your narrations because YouTube algorithms understand what you say in your videos and assist you with video SEO. Try to use your focus keyword at least once or twice in your clip, but don't make your sentences appear unnatural.
Keep your videos short. Users are generally not very patient and like to gain the information they need fastest possible. Therefore, it's not wise to publish many videos longer than 10 minutes. On the other hand, if your content is long and you can't cut it down, it's best to divide them into multiple parts and publish the smaller videos. It helps keep your audience more interested and lets you rank for a broader collection of keywords.
As YouTube recommends, you should pay close attention to what you say in the first 15 seconds of your videos. Their analysis has shown that this is your best chance to hook viewers and encourage them to watch the rest of the video. So if you lose their attention in the first 15 seconds, you can't expect them to stick around for too long.
Ask people to like your video and subscribe to your channel at the end of every video. People who watch your video to the end might be interested in the content you publish on your channel. So remind them to become your subscriber to get notified about other posts and updates.
Your video URL should follow the same logic as your pages and posts.
It should have information about the content of your video, and preferably, with your focus video SEO keyword in it.
So for the example above, instead of using "www.yoursite.com/videos/clip12.mp4", try "www.yoursite.com/videos/android-hidden-settings.mp4."
Add Timestamps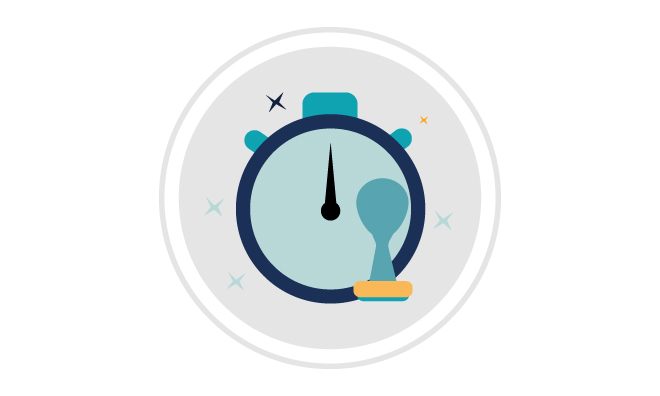 If you like Google to display the key moments of your video, mark the important points in the video descriptions.
This is a straightforward step that you can do by using timestamps and labels.
Timestamps are the exact time when a special part of your video content starts.
All you need to do is write it in the [hour]:[minute]:[second] format.
They will then link to the appropriate moment on your clip automatically.
The label is a brief description of what people can see by clicking on that specific timestamp.
Given the example of Android settings, here's how it might look like:
1: 15 Why should you use the accessibility features
2:42 What Android phones support the new feature
3:10 Locate the menu from phone settings
3:55 Troubleshooting and fixing errors
Don't forget to put each of your timestamps on a new line.
List them in chronological order and keep the labels descriptive and brief, no more than 40 characters.
As a general rule of thumb, you should limit your timestamps to around 10 for each video.
When you have these moments on your videos, Google can show key moments for your videos if it gets ranking for your focus keyword.
Add Sitemaps and Schema Markups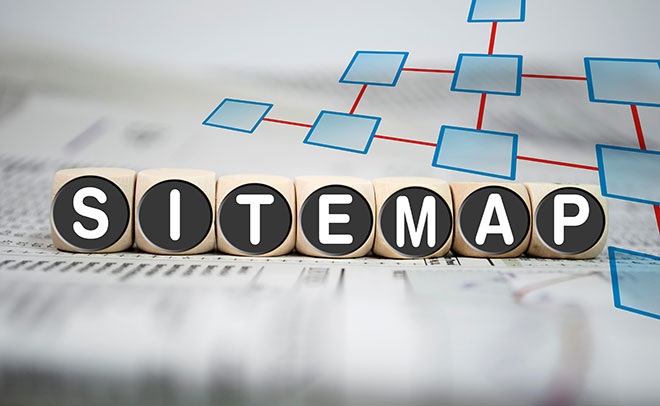 Sitemaps are the files you upload on your site with metadata about your images, pages, videos, and other files.
If you decide to use your own website as the hosting platform, it's critical to let search engines know which pages have video content.
Video sitemaps are what you need for this purpose, as well as adding additional information about your videos.
Sitemaps increase the chances of your video pages being indexed on Google.
This is because they tag videos and contain the title, description, and video thumbnails.
So including the videos in sitemaps boost your video SEO and helps your content get a better ranking on SERPs.
The next technical tip for improving how search engine crawlers index your site is to add schema markups.
Their main advantage is that they display your content amongst the general search results of Google since many users use the general search instead of video search to find what they need.
This collection of tags is added to your HTML and improves how your pages appear in SERPs.
There are plenty of classes for these elements, including videos.
Google expects a series of information in your schema markups.
Title, thumbnail, descriptions, upload date, length, and dimensions are some of the items you should include in the schema.
You can use the Google testing tool to validate the schema markups of your pages.
Put Videos Near the Top of Pages
Your video should always be front and center of the page.
Never place them somewhere hidden or hard to find.
Users should be able to view your videos easily without scrolling down the pages.
Let your videos be the first thing everyone sees immediately after opening your website pages.
For example, if you've designed a landing page for your new service or product, you've only got a few seconds to impress visitors.
With the ever-increasing use of rich media content on the web, it's nearly impossible to keep them engaged with text content.
Therefore, videos can be great assets if you put them somewhere that users can see immediately.
Moreover, you should keep in mind that Google only indexes one video on every page.
The crawlers stop indexing any more videos after they find the first one on each page.
So if you have to add multiple videos to a single page, put the most important video first.
The rest of the content you have on your page also helps with video SEO.
If the page itself is not optimized for your focus keyword, you can't expect to receive excellent placements on SERPs.
Rankings will come if you apply the best SEO practice on your pages and be patient.
Put your focus on creating high-quality content and publish pages in which your video and texts are correctly aligned.
Spread the Word About Your Videos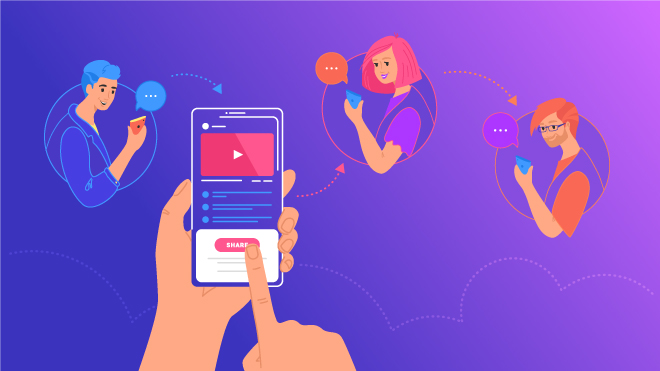 Search engine algorithms are constantly evolving, and the competition is very high on the internet.
So it's illogical to solely rely on your video SEO practices to rank your videos.
Share your videos on your website, social media channels, or even write guest posts for them.
Furthermore, it's worth investing in paid advertising services such as Facebook and Twitter to promote your quality videos and present them to a larger circle of audience.
If you're on YouTube, you can boost video SEO by promoting your other relevant and practical videos at the end of your video.
You can easily add those videos on the end screen from the options menu of videos in your channel.
Embedding your videos on your blog pages helps you in two ways.
First, they boost your YouTube ranking.
Second, they serve as effective backlinks to your video, especially if your blog visits are high.
It's the best way to let your visitors know you have a YouTube channel where they can find amazing videos.
Quora is also a great place to spread the word about your videos.
If you plan to use the potential of this platform, first figure out what questions your videos can answer.
Next, write a compelling text that answers the question at an acceptable level.
Finally, try to cover some general solutions to the problem, and then refer them to your video to find more details.
Email marketing is still a powerful means of digital marketing, and you can benefit from it for your video SEO, too.
Once you publish a new video, send an email to your list of subscribers with an engaging title and a brief description to let them know about your new video content.
Tips to Improve Channel Authority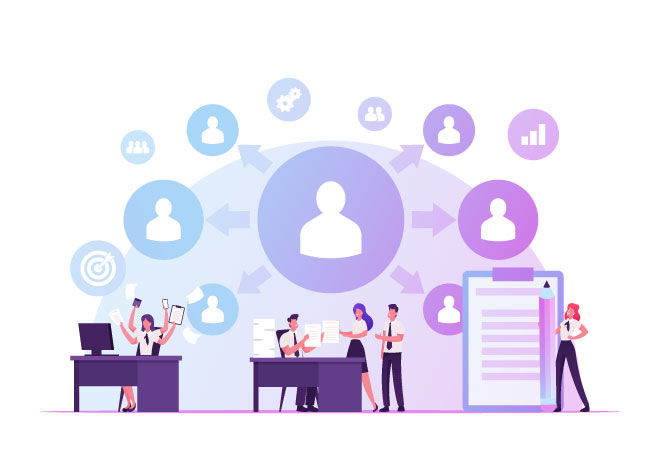 The authority of your YouTube channel has a significant role in how successful your video SEO efforts can get.
The higher the authority you have, the stronger the community you can build.
The following tips are effective in building up your authority faster:
Broadcast a clear message of your channel's values and purposes as a slogan. Make it simple and effective, conveying why your content can be different from your competitors. Add this slogan to your channel header in an enticing style.
Write a realistic and engaging "about page" description to increase users' awareness of your business. Also, don't forget to add your slogan to this section, too.
Make clearly defined playlists that represent your content and activities. It would be a good idea to put your audience into different groups and prepare playlists accordingly.
Prepare an appropriate channel trailer because users will watch it after they see your header. Your trailer should define who you are, what benefits users will gain by watching your videos and subscribing to your channel, and what special features and qualities you present.
Add a link to your YouTube channel on your website's homepage next to your social media profiles. The point is to inform people you have an active YouTube channel and allow them to access it directly from your site.
These easy tips will bring you great results over time.
So make sure to apply them to your channel soonest possible.
Conclusion
The popularity of video on the internet has turned video SEO into a golden opportunity for those who want to get creative to improve their results.
However, you should note that quality in video content creation is as important as other types of content.
It doesn't mean that you have to purchase studio-quality equipment to impress viewers.
Instead, focus on providing helpful information to your target audience and do some research before creating your videos.
You'll surely level up how your content feels and attract more people.
So always do your best to make the most enticing videos and apply the best practices we covered to increase traffic.
Recommended Posts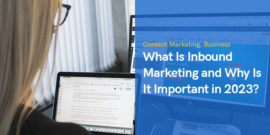 April 14, 2023