This addon enables you to create a waiting form after selling out the tickets, so people can reserve one in case one of the attendees cancel their reservation. The people in the waiting list get transferred to the main list based on their reservation priority.
In order to install this addon, upload the ZIP file in WordPress Dashboard > Plugins > Add New and then activate it. Before doing so, make sure MEC is completely installed.

After activating the addon, go to MEC Settings > Booking > Waiting.
In the following images, you can see what you should do.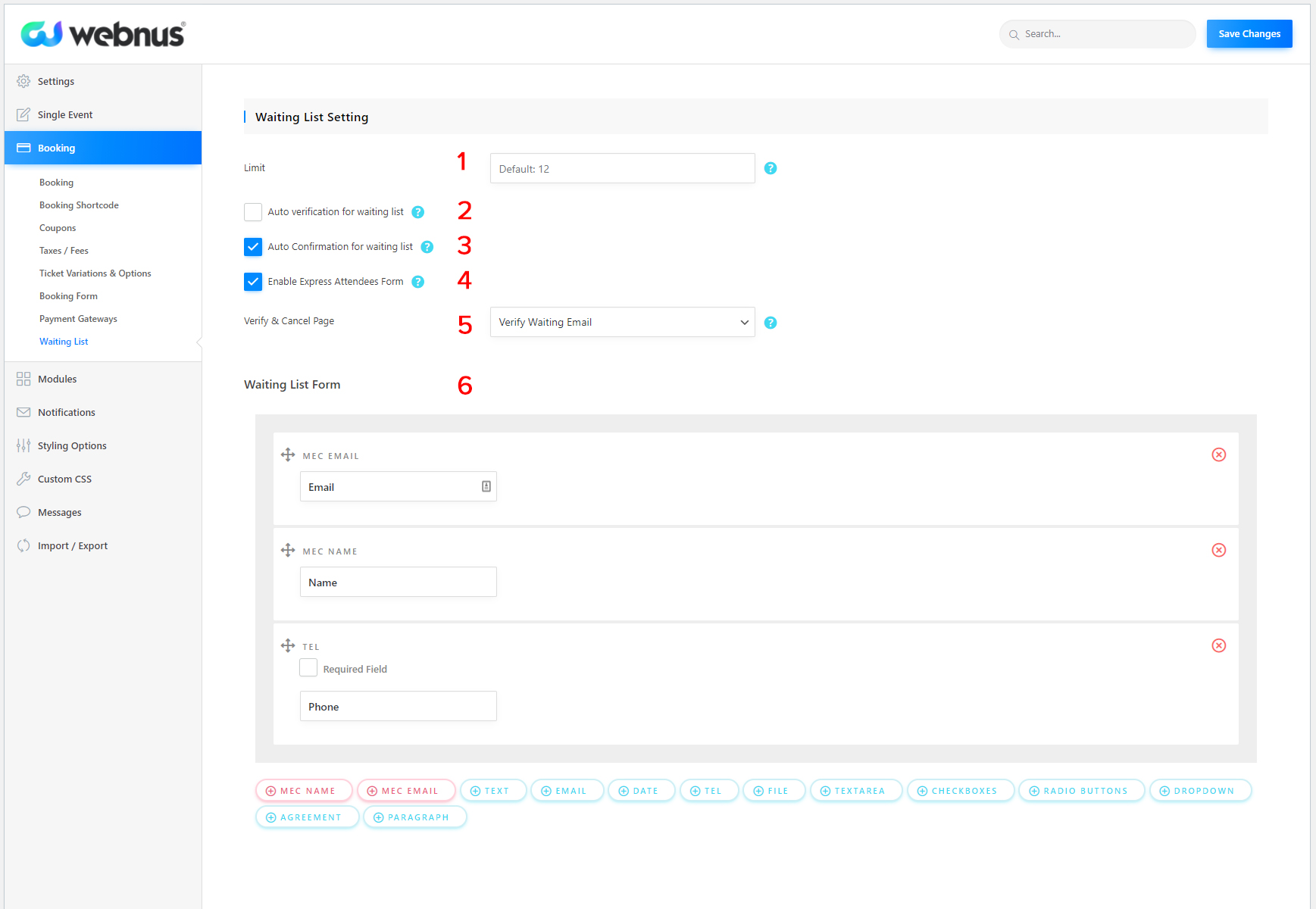 Total waiting that a user can book. It is useful if you're providing max user register in waiting list. Leave it empty for unlimited waiting. Default: 12
User email submitted is default verify or send verify link to user email.

The user submits waiting, auto-confirm without being checked by the admin.

Apply the info from the first attendee to all purchased waiting by that user. Uncheck if you want every waiting to have its own attendee's info.

Verify and Cancel Page Send link to waiter email, create a page and add [waiting_notif_page] shortcode, then select page.

Create a dedicated form for waiting users – similar to form builder in MEC.
Hint: If you need to modify the form for a specific event, go to Settings and in the booking section, under the Waiting List Form tab, create a special form:1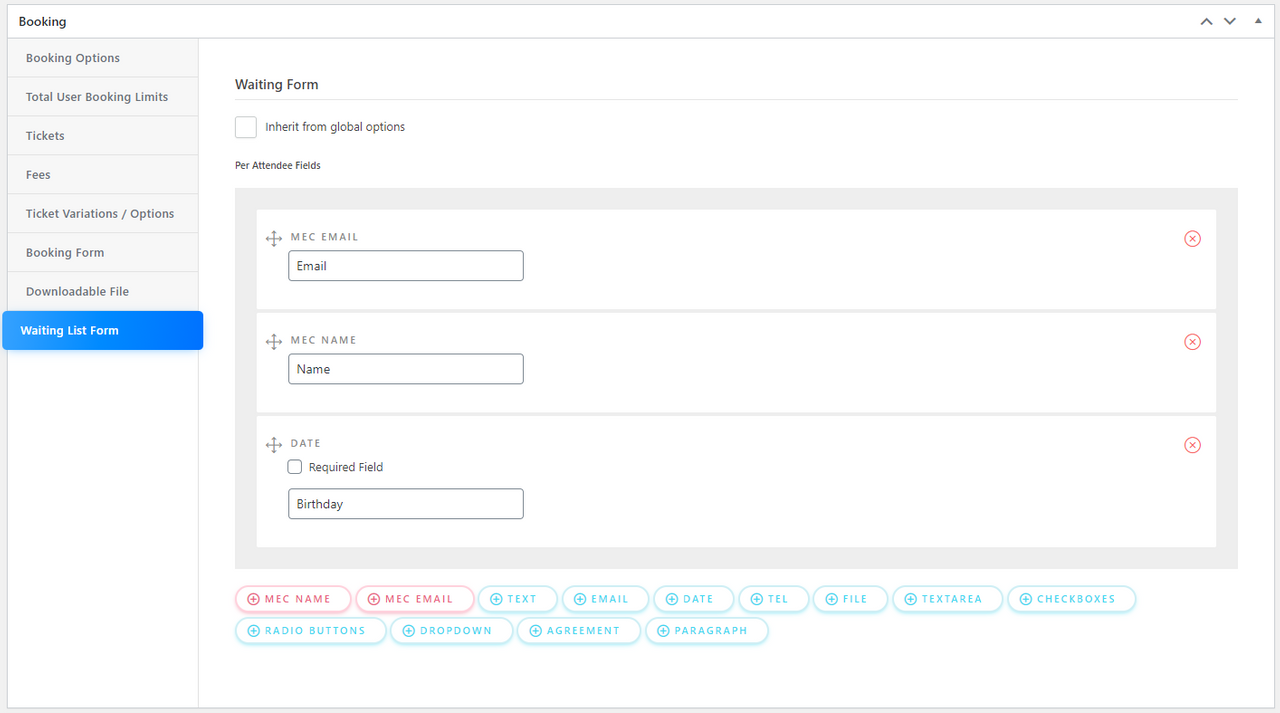 Also, to manage the outgoing emails, go to MEC Settings > Notifications. There are two sub-menus called Waiting Verification and Waiting Confirmation. You can run them just lie the other notifications and use your favorite placeholders and HTML template for your emails.
Before using this addon, you need to consider two things:
This addon registers the waiting list as 'Pay Locally'. So make sure you get the ticket fee.

Only the participants whose waiting list is verified and confirmed can have the chance to be reserved. Then, based on their priority in the queue, they get transferred to the attendee's list.
In the verification email there is a placeholder. If you have not checked the Auto Verify option and have deactivated it, this placeholder lets you update the reservation status of the user.
Confirmation is done manually, unless you have activated Auto-Confirm.
If you want the users to be able to cancel their event(s), you can use the placeholder in the confirmation email. If the user needs to cancel, he/she clicks on the link and updates the status.