---
5+ Ready to Use Event Website Templates 2023
Here we are to introduce 5 ready to use event website templates from Deep theme and integration with Modern Events Calendar as one of the best event management software.
Efficient event management is a crucial part of any business website that can bring so many advantages for you and your audiences.
Nothing can get your website visitors more cheesed off than not being able to find your plans and schedules easily and quickly.
That's why many website owners tend to choose event website templates so that they can fulfill this requirement in their business efficiently.
Ready to Use Website Templates for Event Websites
Here we mention some of the most important aspects of having an event management system on your site and introduce MEC plugin, which is the best WordPress event calendar.
Additionally, we present the Deep theme that owns so many ready-to-use templates for event websites and is fully compatible with Modern Events Calendar plugin.
If you are interested on choosing the best WordPress event management software, you should read this: Best WordPress Event Calendar Plugins 2020 Ultimate Guide
Why Should I Have an Event Calendar on My Website?
Having appropriate communication with your audience can help you significantly with your business growth by increasing their engagement in your online activities.
A WordPress event calendar is an excellent tool for properly organizing your activities and holding events with exact information about your participants.
You will not only seem to be more organized but also benefit from easy planning and an increased number of attendees on various events such as courses, seminars, classes, meetings, etc.
Planning, sharing, and managing an event can leave you in dire straits, especially if there is a considerable number of participants from various locations or countries.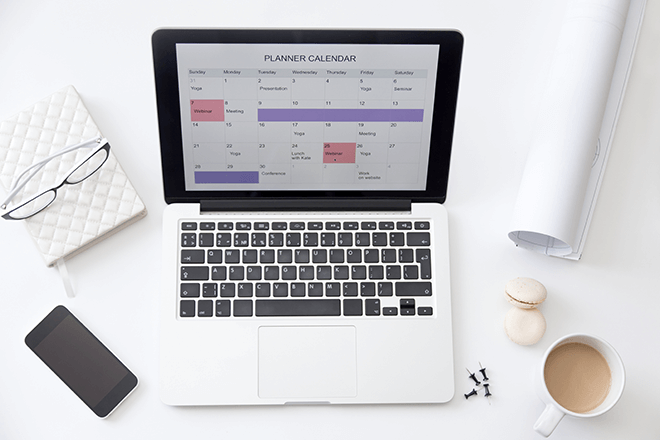 You want to have exact information about attendees and provide them with the details of events in a straightforward manner, but what if there is a difference in time zone and language?
It would be so difficult to manually check these parameters and manage them all on your own. Additionally, sometimes you need to provide online payments for paid events and send participants tickets with the information that best suits your activity.
On the other hand, your events should be shared in a modern and stylish calendar style in a way that adds to user engagement. Visual aspects of websites and their components play a significant role in the success of a business. The combination of visual elements and color themes in event website templates must be based on the latest global trends to grab the attention of website visitors in the first place.
Therefore, you should opt for the best WordPress event calendar to increase the number of attendees in a structured and efficient approach.
What is the Best Way to Have a Website for Small Businesses?
Generally speaking, the newly-launched businesses mainly need to focus on their industry and try to keep themselves up to date with the latest technologies and updates in their field of activity.
Time is money, and spending too much time on technical activities related to launching and running a website can keep small businesses from achieving the success they need.
Therefore, instead of wasting your time on coping with the hassles and technical aspects of launching a website, try to devote your attention to business growth.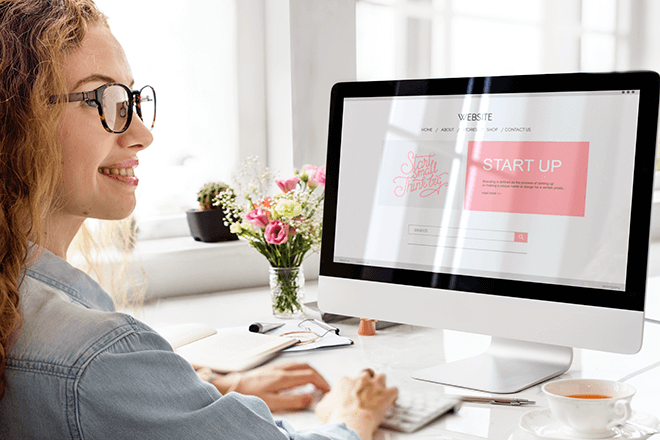 So, what is the solution? The best option is utilizing the ready-to-use templates for event websites intended for different types of activities.
Many developer teams have considered this issue and prepared modern templates for event websites that need the least time for customization. Using such templates gives you a tone of features, as mentioned in the next paragraphs.
Benefits of Using Ready-to-use Templates
Reduced Costs
Saving money is probably the most significant benefit you gain by using top ready-made templates.
While designing and launching a website from scratch can charge you vast sums of money, the free event website templates come at a reasonable price. WordPress has made everything simple for individuals who are not familiar with coding, and it is available for free.
The prepared WordPress templates can be purchased at a low price as well, and therefore, it is an overall cost-efficient choice for you.
Less Time Required
Writing codes for preparing every single element on a web page can be a time-consuming and frustrating experience.
As earlier pointed out, your time is precious and should not be wasted on anything outside the scope of your business activities.
All you need to do is finding the template that best applies to your needs, and then you may customize it by replacing pictures and sentences.
Support
Purchasing ready-to-use event website templates from a reliable company let you receive online support from the team in case you face any problems.
Companies often support users by various means such as online chats, telephone support, or ticketing system. So if you ever need assistance, there is a skilled expert by your side.
Faster Results
Website owners, who depend on webmasters for publishing and updating content, often need a longer time than necessary.
However, the prepared templates don't require technical knowledge and can be easily customized by an average user. You can update your website at any time without delay and see the information on the site in a matter of a few seconds.
SEO and Coding
The importance of search engine optimization for the success of a business is no longer unknown to anyone. If your website is equipped with practical in-built features related to SEO, you can attract the audience much easier and faster.
Reputable companies nowadays publish ready-made templates that are completely optimized in all aspects. Therefore, you will not need to hire a new employee for handling the SEO-related tasks on your website.
Furthermore, a well-coded template allows you to create a professional website in a much shorter duration. This aspect is another benefit for those who don't know the way to code and don't want to spend money on finding a skilled web developer to do the necessary work.
Variety of Designs
This value is also another advantage for users since they can preview various templates in advance and choose the best option according to their needs and interests.
Companies usually offer multiple designs for their templates, and users can see them in action before making a purchase. It is much better than waiting for the final result of a web developer and designer since everything is already available to you.
Where to Find the Best Event Website Templates?
Generally speaking, the newly-launched businesses mainly need to focus on their industry and try to keep themselves up to date with the latest technologies and updates in their field of activity.
Time is money, and spending too much time on technical activities related to launching and running a website can keep small businesses from achieving the success they need.
Therefore, instead of wasting your time on coping with the hassles and technical aspects of launching a website, try to devote your attention to business growth.
Deep Theme Church Demo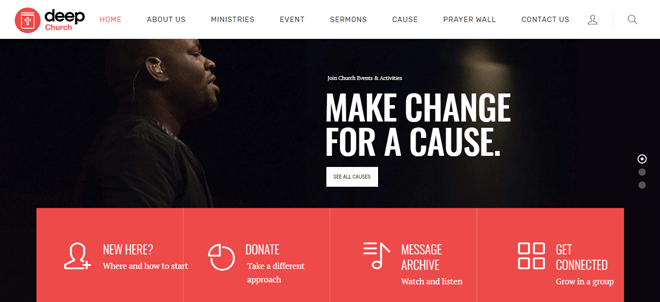 The church suite is the best possible WordPress theme that is optimized with the top priorities of such websites in mind. This light-weight theme has all the necessary elements of a church website according to the latest trends.
The "about" page lets you introduce your place, pastor, missions, ministry, worship team, and the services time in a simple and straightforward approach. The high-quality photos and other visual elements allow you to leave a tremendous positive impact on your audience and convince them that your place is different.
Another vital part of a church website is the "new-comers'" section to let those who want to come to your place for the first time know who they are going to meet. This way, they will see some familiar faces and get a good feeling after stepping foot inside the place.
Easy navigation has also been of high priority in this template to avoid users from getting frustrated while looking for information on your website. The visitors will easily find the events, sermons, ministries, and contact sections and navigate through them from different pages.
Above all, the church suite is fully integrated with the best WordPress event calendar, which means you can enjoy the great features of this plugin more efficiently. The homepage has specific elements for showing events that are compatible with the tool and let you manage events much more comfortably.
Deep Theme Learning Suite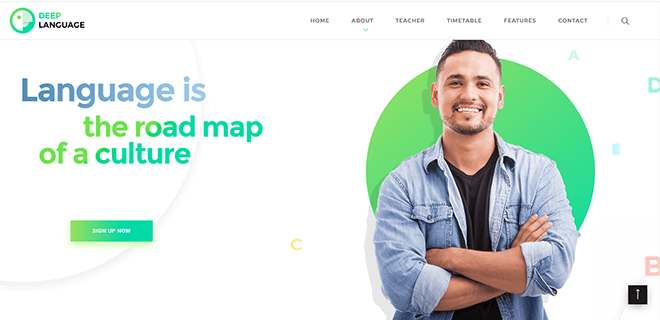 E-learning is one of the growing trends in the modern world of today that is increasingly attracting more people. This education system is taking over the traditional methods, and we should expect more significant growth in the next few years.
Youngsters now tend to trust online courses for quality education more than other methods. Therefore, your online learning website should be equipped with practical features that cover both your expectations and what users need to see.
The deep learning suite is loaded with quality images and useful information that are ready to use with few customization. This theme gives you a professionally prepared outline so that you won't need to start everything from the beginning. Either you have free or paid courses, you can implement them all in the most engaging approach.
These modern templates for event websites also have practical analytics tools that you can use to monitor the activities of your learners and see other statistics to make improvements where required. Online course builders let you publish custom-made courses and make questions or quizzes for each of them.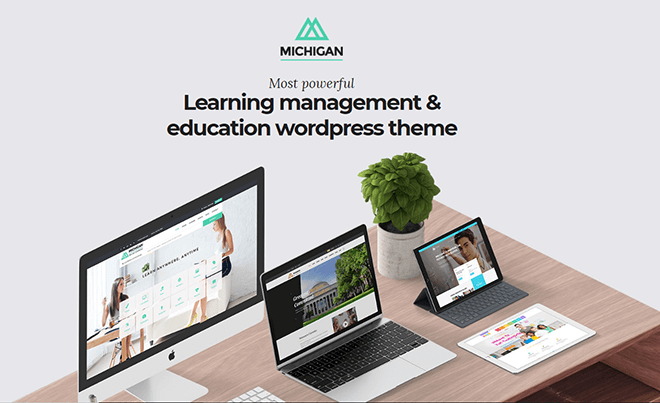 Michigan learning suite is another useful theme that comes with four specific demos. Kindergarten and Primary School, High School, College & University, and Online Learning. You can easily create educational content and embed images and videos in a stylish design.
Aside from the features mentioned above, the theme has a unique quiz management tool with quick result generation and statistical tools to help students see their progress in easy-to-understand charts and numbers.
Courses can be displayed in multiple views provided with advanced filters, sorting, and search bar. The specially-designed course widgets can be shown on the pages you desire and let users access them quickly in a glimpse of an eye.
Similar to the church suite, this set of educational event website templates are fully compatible with the MEC WordPress event calendar. You can allow your users to register and pay the fees of your online courses most easily. The various payment gateways provided in the plugin leaves no worries behind their experience of purchasing on your site.
Deep Theme Events Demo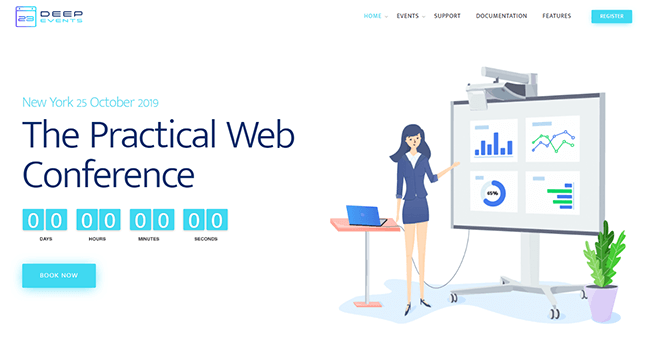 If you intend to launch a website for professionally sharing your various events with a bunch of practical tools, the event's demo of the Deep theme is the best you can find on the market. Five stylish homepage designs come with the theme to let you choose the style based on your activity.
These options include Music, Church, Conference, College, and Group Exercise. All the elements, widgets, and text boxes are designed by professional graphic designers and placed on the page based on the latest modern trends.
The visual effects such as zooming, transition, and fading animations convey a tremendous positive feeling to your audience and increases their curiosity to visit all your pages.
You can select the way your events are displayed from more than twenty options, including yearly, countdown timer, carousel, and sliding. You can implement them either on separate pages or your homepage.
The posts you publish on your weblog can be viewed with the sidebars showing your upcoming events. This theme allows you to customize the way you like your users to view events and even let them book one of them directly from the customized sidebars.
As a result, no matter what event website templates you choose, creating a web page dedicated to your events can give your customers a much stronger impression of what you do.
More Deep Theme Demos
The Deep theme is not limited to the event website templates we mentioned above. Whatever purpose you are launching your website for, you can find the best ready-to-use templates for event websites by using the Deep theme.
For instance, if you are a web services provider for hosting, SEO, online business consultation, and so on, you may choose a specific demo prepared elaborately for each job.
One of the best modern templates for event websites available among these views is the restaurant and cafe set of demos. There are multiple available demos designed exclusively for these places by which you can let your customers know updated information about your menu and let them make reservations online.
There are also some demos prepared for single-page, portfolios, freelancer showcase, and startup websites with practical uploaded texts and images. These demos can be customized and prepared to use right away. All the demos are utterly compatible with the MEC plugin so that you will have no concerns for any of the event website templates you choose from the rich list of Deep theme.
Final Thoughts
Having a WordPress event calendar is an essential tool for your website that can assist you in making online event management as easy as pie. If you have recently started your business and want to launch a proper website with the least time and effort required, the Deep theme is all you need.
The integration between MEC and Deep theme brings you an unrivaled experience for your event website.  These ready-made event website templates let you play your cards right and enjoy your online presence thoroughly.
Recommended Posts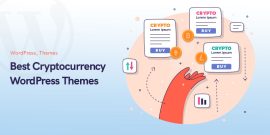 May 29, 2023