---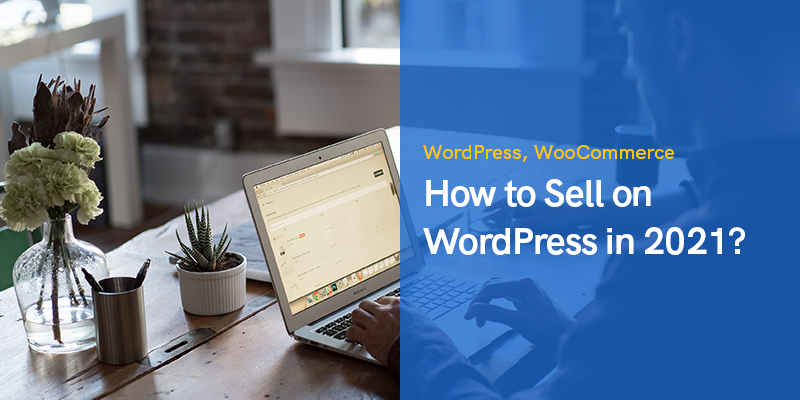 How to Sell on WordPress in 2023?
WordPress has taken the world by storm with over 64 million websites hosted on the platform.
What started as a small content management system is now one of the most reliable platforms to host websites including online stores.
Thanks to the ability to add plugins and accept payments, WordPress allows you to sell everything from clothes to digital products.
How to Sell on WordPress in 2021?
In this article, we'll tell you how to sell on WordPress and if it's a good idea to sell on WordPress.
WordPress vs. Managed eCommerce Platforms
While WordPress is among the most popular options out there, it isn't the only one as we have several managed eCommerce platforms like Shopify that do the same job.
Shopify, which is one of WordPress's biggest competitors, appears to be growing at a fast pace.
The year 2020 proved to be a major success for the platform thanks to a growth of 52 percent in the number of users buying from Shopify merchants.
The number now stands at around 457 million, an acceleration from the 38 percent YOY growth in 2019.
Shopify's easy interface is a major reason why it is attracting both sellers and buyers; however, it's not quite the same as WordPress.
Almost all popular eCommerce platforms like Shopify, WooCommerce, Wix eCommerce, and Magento come with the same features like third-party plugins, integrations, and 1-click installations.
However, WordPress appears to have an edge thanks to offering more flexibility in terms of customization.
WordPress is a stand-alone software, whereas Shopify is an online tool.
Using Shopify doesn't require much work.
Head over to the site, sign up for an account, and set up your store.
On the other hand, WordPress requires users to buy hosting and domain (free works too) and set up WordPress that can be customized according to your requirements.
WordPress is best for people who want to give their store the feel of a brand as it allows users to change the theme and install plugins to add a unique voice.
Shopify doesn't always have such a huge variety of options and is more suitable for users who want a fast and efficient eCommerce setup.
Start Selling on WordPress
As mentioned earlier, selling on WordPress is easy once you understand everything that you need.
Here's a step-by-step guide to get you started.
Decide What You're Going to Sell
Before you start selling on the platform, you must decide what you want to sell.
WordPress doesn't control what someone offers, however you might not be allowed to sell certain products based on your location or target audience.
There's a market for all kinds of products but you have to be very careful about the one you choose.
Go for a product that you understand well and one that is in demand.
Digital products are easier to sell as they do not require shipping.
However, even they can be broken into two groups that we'll discuss below.
Commoditized Products
Commoditized products are the ones that are in very high demand and are used in everyday affairs.
In simple words, they refer to essentials such as food items that we can't do without.
Some examples include rice, lentils, soaps, and petrol.
All kinds of buyers purchase commoditized products; however, different varieties of the same product may be available.
Niche Products
Niche products refer to goods that are made for a specific target audience.
Consider sustainable clothing.
It's a niche product that targets a specific group of people with similar interests.
It is best that you go for a combination of commoditized/niche products so you can cover a larger section of the market.
It allows sellers to tap into niche markets by selling popular products while also winning customers who want customization.
A good example of a niche commodity product is a t-shirt.
Technically speaking, it's a commoditized product since everyone wears clothes.
However, you can create your own design and sell a custom made product for a specific niche.
A t-shirt with an LGBTQ Pro message, for example, can target activists.
Set up WordPress Website
Now that you know all about products and probably have an idea about the types of items you wish to sell, let's have a look at how to set up a WordPress site:
Name and Hosting
Start by choosing a hosting and domain name provider.
You can go for free options but paid companies offer better features.
GoDaddy and NameCheap are two of the most popular names; however, you can also use WordPress.com for this purpose.
Installation
Go to your cPanel and install WordPress if it doesn't come preinstalled.
The process takes a few minutes.
You may have to define your target directory, i.e.: www.yoursite.com or www.yoursite.com/wordpress
Customize
Once done, go to your site and customize it accordingly by changing the theme, name, logo, etc.
Deep Premium can be a great option for people looking for themes.
The company offers several options suitable for a variety of niches.
Go through them and pick one that suits you the best.
Set Up Your Store
Now, it is time to create your online store and pages.
You will need a plugin like WooCommerce that lets you upload your products and allow you to accept payments.
Service providers like PayPal and 2Checkout can also be used.
The method to integrate each differs from company to company.
By this stage, you'll have your WordPress site up and running but you will have to do a few more things before you can start selling online.
Select Your eCommerce Plugin
You will need an eCommerce plugin to upload products and accept payment.
Go to the plugin section on your WP site and search for available options.
Some of the most popular names include Shopify, WooCommerce, and BigCommerce.
Compare available platforms to choose one that fits your requirements.
While some of these platforms are free, most come with paid features.
We suggest that you choose a plugin that is secure, easy to manage, and gives you the option to add, edit, and remove products with ease.
If none of the options suit you then you may consider hiring a developer to create a customized plugin for your site.
Installation takes a few seconds.
Once done, you will see the option on the left side of your screen.
Open it and customize your site according to your requirements.
Set Up/Integrate Your Online Store with WordPress
After installing the plugin, it is time to set it up so you can integrate it into the system.
Based on the option you have selected, you may be able to set it up from your WordPress site or directly going to the store.
You will have to manage payment gateways, enter financial details including tax information, and run a test to ensure things work well.
Furthermore, you can customize various features with additional compatible plugins with the eCommerce platform you chose.
If you break your site into categories then ensure all products are categorized properly and options such as discounts and eco-friendly shipping work well.
Do not make your site live till you have checked every aspect.
Moreover, when your online store is finally live, make sure you determine which data points are relevant to keep track of.
Decisions that are based on eCommerce data are the way to go if you wish to continue growing your store.
Conclusion: How to Sell on WordPress
We have covered basic steps that you should know about selling products on WordPress.
The process is straightforward: get a website, install WordPress, choose and set up a plugin, test your site, and you're ready to sell on WordPress.
This is the link we'd prefer to leave in the article.
Recommended Posts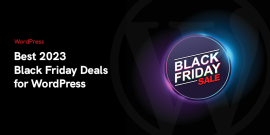 November 13, 2023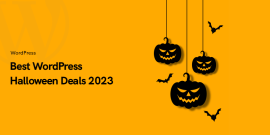 October 23, 2023