---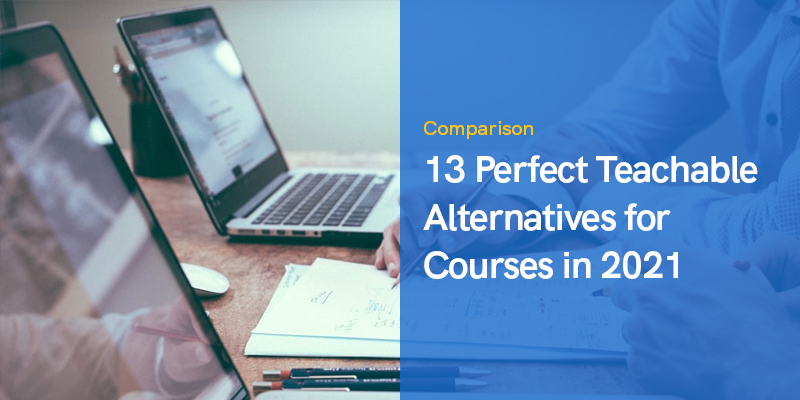 13 Perfect Teachable Alternatives for Courses in 2023
It is difficult to imagine the modern educational process without the high-quality provision of educational electronic materials. Recently, their species composition has been replenished with the latest educational software tools as electronic teaching aids, computer modeling tools, Internet sites, training programs, and other educational resources.
Thanks to the presentation of educational information in digital form, a complex effect on the student is carried out: the interest in learning increases, the circle of knowledge expands, the quality of teaching increases, and the feedback between the teacher and the student simplifies. A secure and reliable connection between computer networks over the existing public Internet is usually established by a VPN.
Anyone can download VPN apps and protect data while it moves on the public network. It is important to indicate that VeePN is considered one of the most trusted platforms that provides a means of accessing a secure corporate network over insecure public networks.
You can unblock any site you want quickly and efficiently using its services. Just download the program and significantly increase the security of communication channels of distributed nodes. The trial version is available to all network users. It's completely free.
If you want to share your knowledge online with a broad audience, then the effective way to do this is through courses. Online education is becoming more popular, and generating online courses is becoming easier and more affordable for everyone. The task of creating such training courses is facilitated by the availability of special software products like Teachable.
Does Teachable Market Your Course?
Teachable (recently Fedora) is a useful platform for generating and publishing online courses.
It differs from other services in that it is not an educational resource and, accordingly, does not have its own audience – you will have to attract it yourself.
But Teachable has a powerful course editor to help you put all your content together and get it done exactly the way you want it to be.
Many users of the global network are interested in the question "Is there a free teachable plan?".
Yes, it is and can be obtained by any user.
Read more about this below.
Functional Capabilities of Teachable Platform
Teachable has templates for entering lecture texts, inserting multimedia objects, or forming test tasks.
At the same time, however, teachers have to independently, or with the help of assistant methodologists, control such parameters as lists of groups, the degree of completion of control tasks, 'attendance' of sections of the textbook by students, etc.
This electronic educational product acquires its logical conclusion with the creation of software shells specially designed for the implementation of the educational process.
In addition to the already described components in the form of templates for the placement of lecture texts, self-test systems, and forms of network communication, it also presents modules that ensure the administration of the entire educational process.
This powerful software tool monitors the entire learning curve.
In particular, Teachable stores all information about the students who have registered for the course, including the number of visits and time spent in certain sections of the course, the student's actions on specific dates, the list of tests passed, and the grades received.
The program automatically sends reminders to students to start studying a section of the program, complete an assignment, or take tests.
Built-in modules provide all types of communication within the course (email, conference, and chat), as well as file exchange between members of the study group and teachers.
In fact, such software shells contain a prototype of the digital educational environment that is being formed before the eyes of the current generation.
Best Teachable Alternatives
If you are searching for the best Teachable or udemy alternatives, then pay attention to the software products described below.
CourseLab
It is a powerful teachable vs udemy alternative for creating courses intended for use on the Internet, in distance learning systems, on CD-ROM, or any other medium.
Using CourseLab, you can create and edit educational material in a digital environment that does not require knowledge of programming languages.
You can download the free version of the product on the official website.
Smart Builder
Smart Builder is a service that provides you with the opportunity to make your own courses without programming skills.
You can use various media, game elements, etc.
The Smart Builder library already contains many elements, from multimedia objects to page templates.
Solo
MOS Solo is also among the best teachable alternatives.
It is a simple yet functional tool that requires little or no training but offers many opportunities for creating multimedia educational content.
Thanks to MOS Solo, you can create interactive graphic e-courses, quizzes, polls, and demonstrations.
Pay Please attention that the secure connection to online courses can be ensured through the use of vpn apps.
If you download vpn, attackers will not read or use the data that they might try to capture.
The popular veepn service guarantees the high security of each individual connection.
As practice shows, veepn provides the same connection quality for each user, even when it handles the maximum number of simultaneous connections.
Thus, the use of vpn apps is advisable when developing, implementing, and using online courses.
Experts recommend download vpn with a good degree of encryption.
Thinkific
Answering the question "Is Thinkific better than teachable?", it is necessary to indicate that Thinkific is a well-known online platform today that provides a wide range of tools for creating, managing, and selling online courses.
It provides users with the ability to create sites that can host an infinite number of video courses, sell their content, and offer support for an unlimited stream of online learners.
The functionality of the product is available in several paid packages.
However, a free version with good opportunities is also available.
FreshLearn
FreshLearn is a no Code, holistic all-in-one knowledge commerce platform that enables creators to design, promote, and offer classes in less than 60 minutes. FreshLearn allows creators to transform their knowledge into various learning forms, such as online courses, masterclasses, digital downloads, etc.
FreshLearn is power-packed with many in-built features like gamification, multiple course content formats, course certificates, bulk uploads, and marketing features, along with the flexibility of a mobile app that has an intuitive UI. 
FreshLearn has multiple payment gateways and offers a free and premium plan starting at $29.00/month.
Izuui
Izuui is a service for creating educational Facebook channels.
The new version of the service is currently in development.
However, you can leave your email and will definitely receive a notification about the launch of the service.
Zenler
Zenler is considered one of the most useful udemy alternatives.
It is a powerful service for the creation of educational content.
Thanks to the product, you can create eLearning courses that work anywhere, including iPad, iPhone, Android.
You can even create courses based on your PowerPoint presentations and materials.
The service also allows you to record video from your screen, add audio, and more.
The main version of Zenler is paid, but you can download a free trial.
Pluralsight
In order to publish an online course on Pluralsight platform, you need to have your application reviewed and approved (for this, you need to send a short video describing the project).
But on the other hand, if this happens, you will get access to a millionth audience, among which there are many corporate clients.
Deep Theme
The webnus.net website offers an excellent solution for the effective creating of online courses.
Deep Theme is a versatile WordPress theme that is widely used today for the development of various websites.
It provides many premium plugins and templates that can be used to create the most operative website.
Eliademy
Eliademy provides the opportunity to create a full-fledged online course, with the ability to edit it, present information in different formats (text, tables, media: presentations, video clips, interactive tasks, voice notes).
Supports YouTube, Slideshare, Prezi, and more than 160 other services.
There is a forum where you can have a discussion, answer students' questions.
In the premium version, it is possible to conduct webinars, assign course administration roles, and manage users.
Moodle
Implementation of differentiated learning strategies based on the creation of groups with various educational content; the formation of a sequence of educational topics; a way to access the material, depending on the degree of study of previous fragments.
Additions to the Moodle are video conferencing, audio and video chats, the mass mailing of messages, means of organizing joint or individual project work, blogs, forums, workshops, the ability to form an electronic portfolio (diary with ratings and comments from teachers).
It consumes a lot of resources, and many tools are cumbersome.
A complex interface that requires serious study.
Canvas
A feature of the Canvas is the ability to add several teachers or assistants to teach the course.
Analytics of the learning process is available after the registration of students on the course.
The created course consists of separate modules, with the ability to determine the date of publication, the deadline for completing the test.
Each module contains a variety of content, including the import of external resources.
Platform tools include wiki pages, assignments, tests, grading and peer grading tools, conferences, discussions, co-authoring documents.
Skillshare
It is also one of the most valuable teachable alternatives.
On this site, you can easily host an online course, and for this, you do not need to have any teaching experience or special skills since, on the service, you can receive the help you need.
Skillshare platform focuses primarily on creative courses in a wide variety of topics, from design and cooking to IT and photography.
Ruzuku
Ruzuku is one more online course generator, full of various functions, including the ability to customize the visual design of the course and integration with payment systems and clients for mailings.
One disadvantage of this teachable vs udemy alternative is the relatively high pricing plan – it starts at $ 79 per month.
A free 14-day version is available on the site.
Therefore, there are many Teachable alternatives.
Each of them has its own characteristics, advantages, and disadvantages.
Examine each platform and select the best one for yourself.
Recommended Posts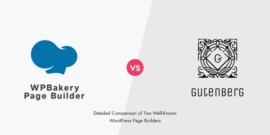 November 1, 2022