---
Auto Update In Modern Event Calendar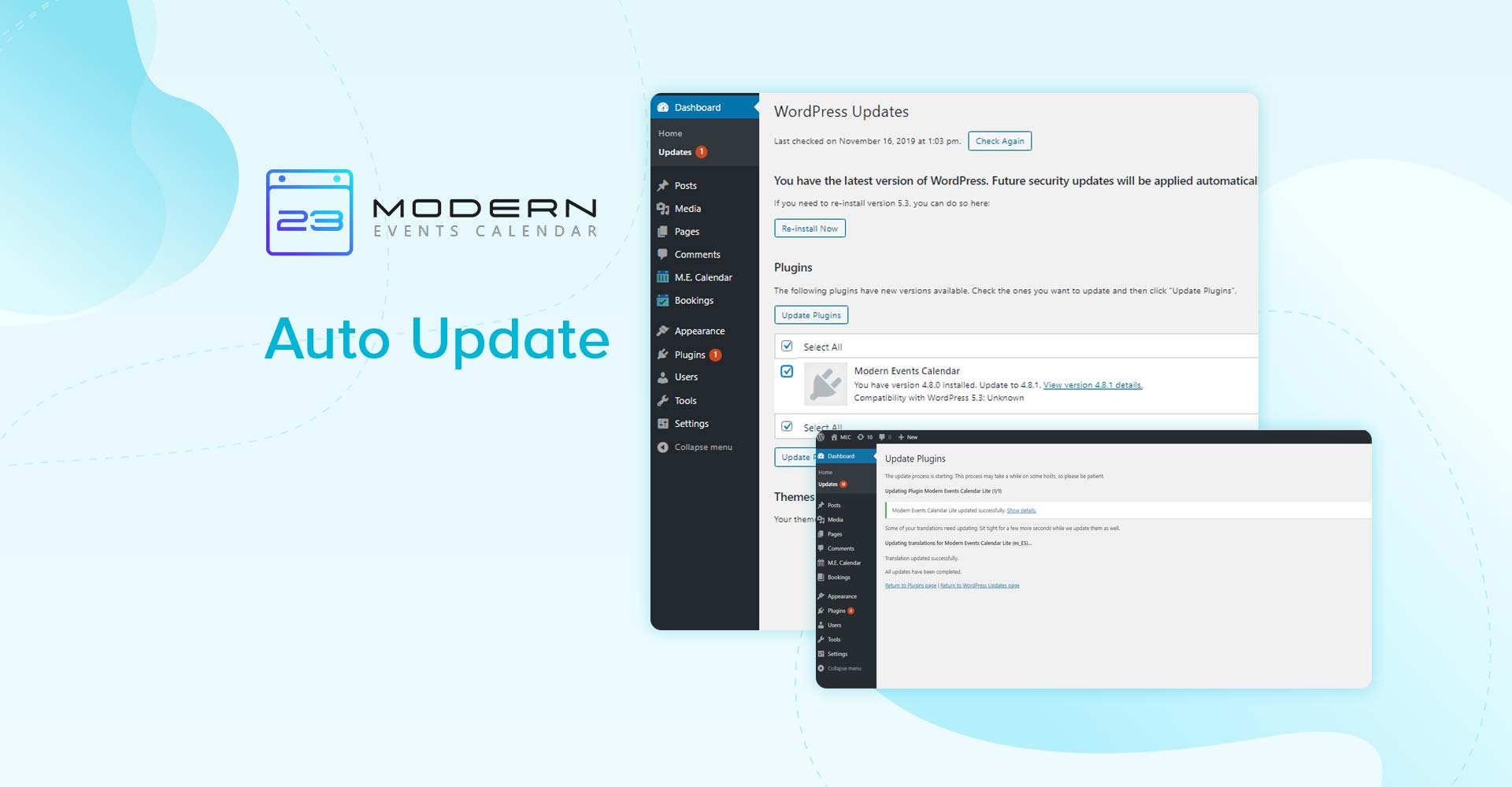 Auto update in Modern Event Calendar is done for the premium versions. If you are a free user and don't need additional adjustments then you might not see the necessity of MEC auto-update. However, for a better and more extensive usage, this feature is highly beneficial.
If you have not installed it yet go to Appearance > Install Plugins and install and activate MEC.
It will need a Webnus License, which can be found in the download menu after logging to webnus.net.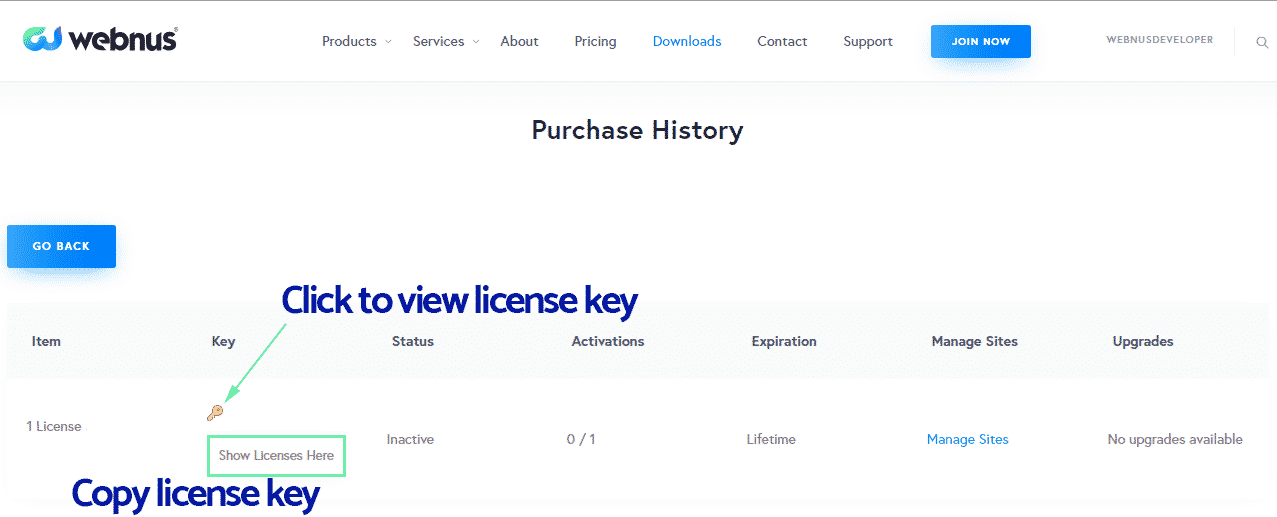 Copy the license key in Deep Theme dashboard (in accordance with the license type).

Now refresh this page to set purchase verification code on Webnus server and your site.
After this, you can go to WordPress Admin Dashboard > Updates and if you have updates you can update the plugin with one click
Note: If you didn't get an update notification, click Check Again.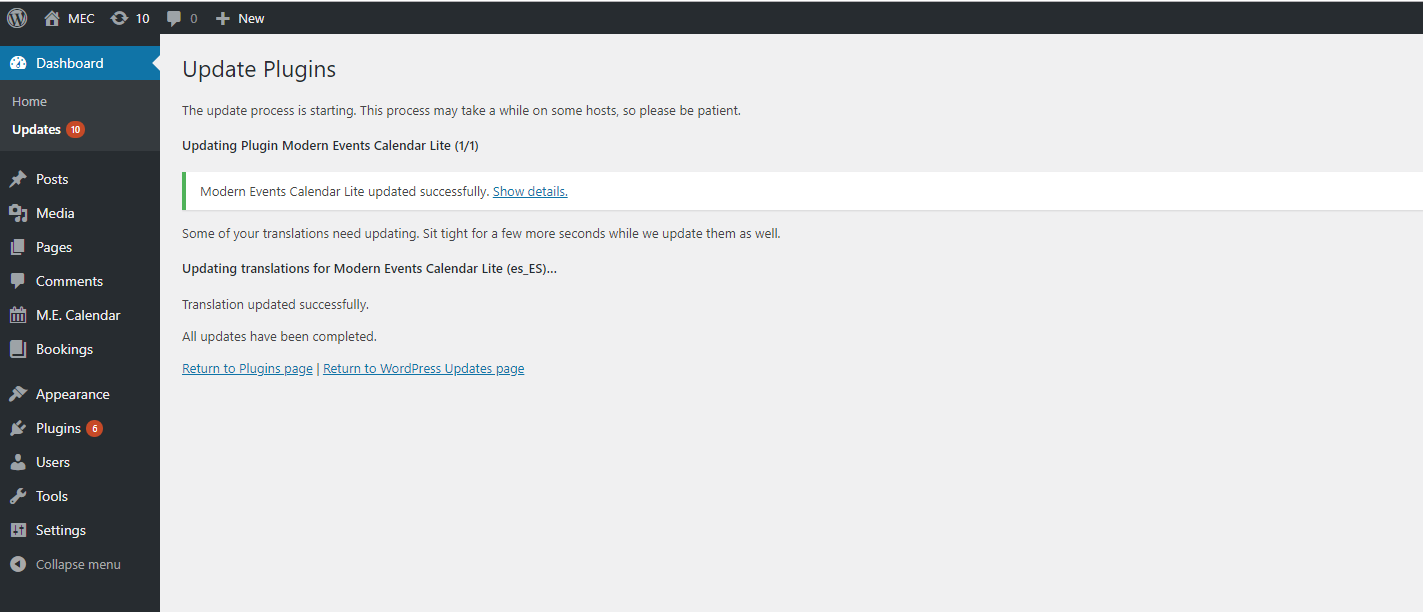 Please watch the following video: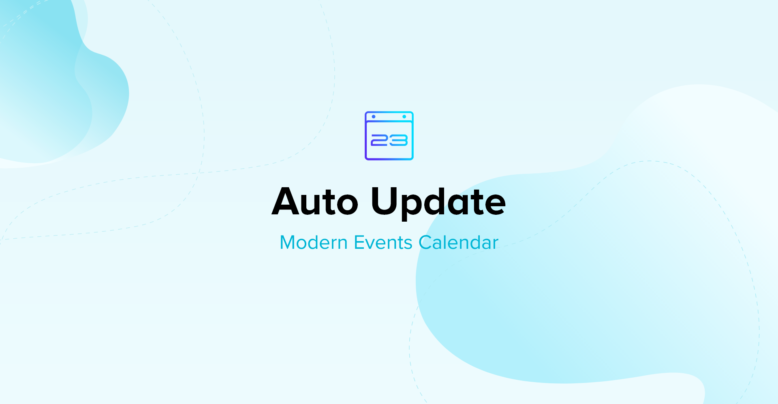 You might find these useful:
Recommended Posts