---
Coupons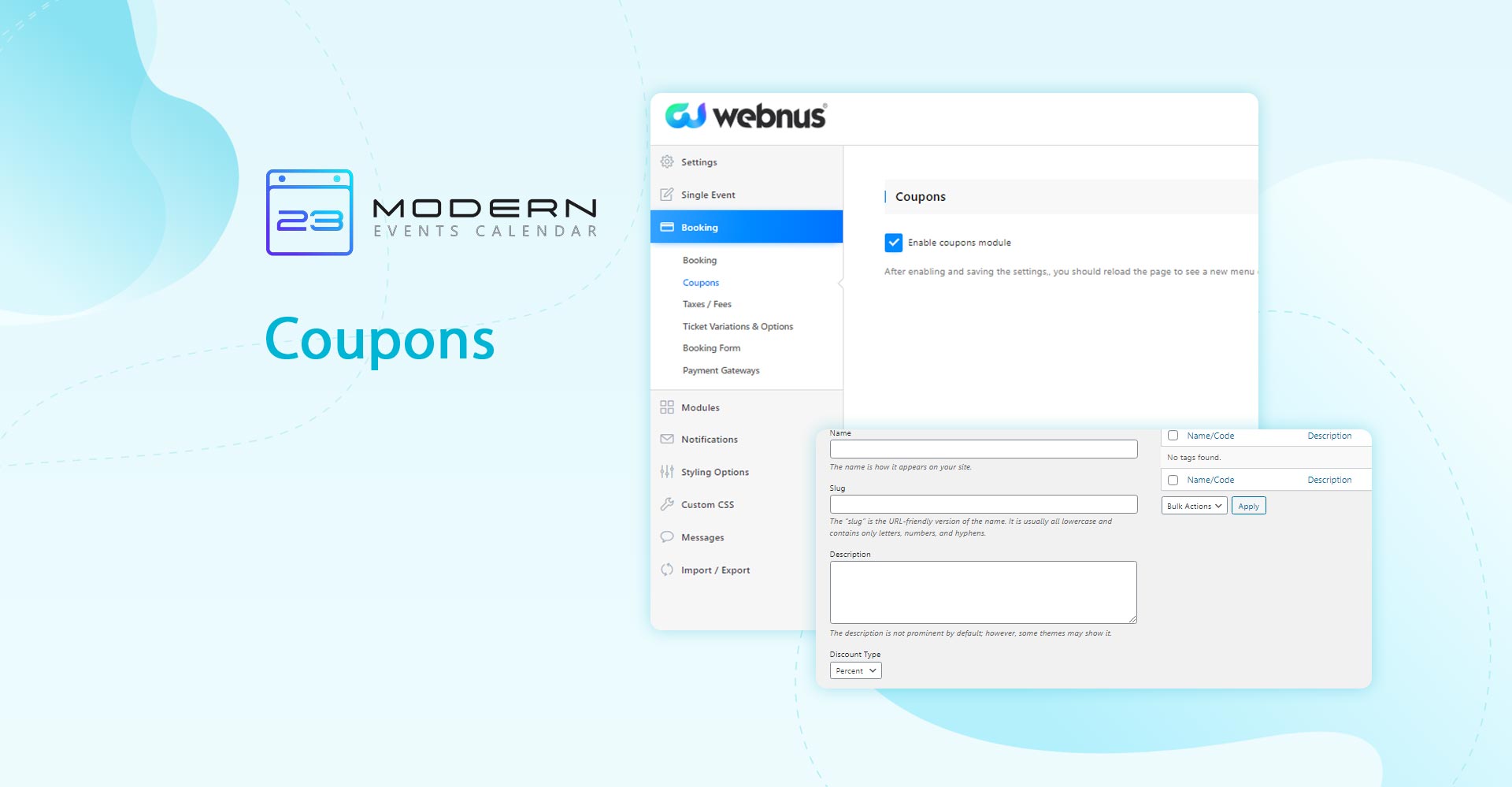 A great marketing tool for your ongoing programs is offering discounts for potential customers. By enabling this option in M.E. Calendar settings, a "Coupons" menu would be added in WordPress Dashboard > Booking with which you can add coupons and display them in the single event.
Note: After you have activated the coupon option you should refresh the page then under the Booking menu you will see the coupon menu.


To set the coupon please consider the description below:
Coupon name or code should be written without space. (Give this to your users)

Fill out the description for the coupon in the backend.

Set the Discount Type – based on a percentage or a fixed amount. (Amount or Percent)

Set the discount rate.

If the discount is limited, enter the number. If you want this to be unlimited, set "-1"

Set an expiration date if you need it.

You can determine if this Coupon is specific to a particular event or all of the events.

See the deficit amount of used coupons here.
Note: If a user has purchased a discount code, you can see this information and the amount of the deficit in the invoice and booking menu.
Recommended Posts