---
Google Maps Options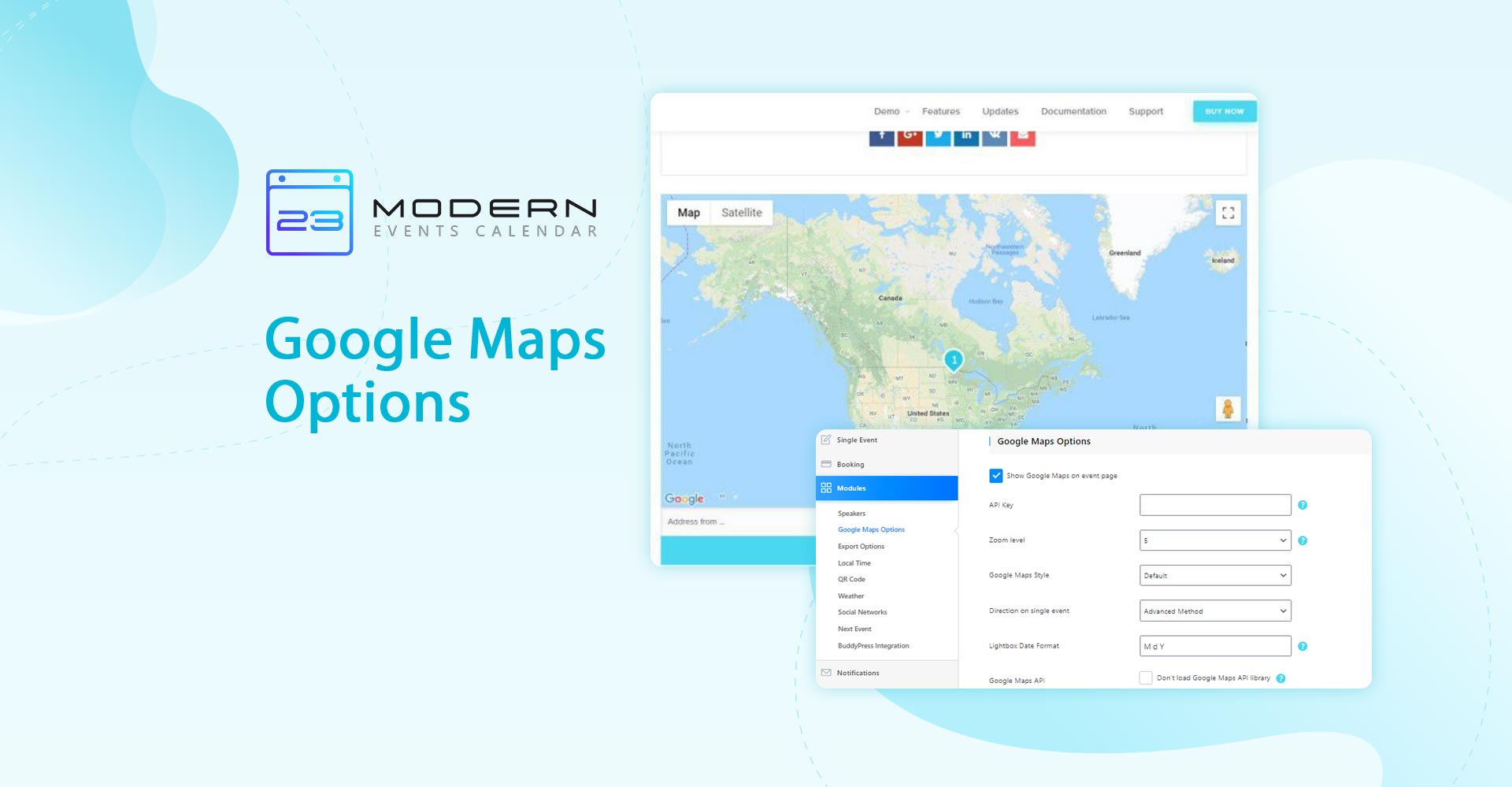 Google maps options in MEC plugin are set for facile integration with this map. Once Modern Event Calendar is integrated with Google Maps it will show your event location on a map. The plugin needs an API key to interact with Google Maps API and fetch your requested map. For activation, check the Settings > Modules > Google Maps Options.

Note 4: To use GPS coordinates (latitude and longitude), first you need to enable Google Maps Geocoding API for your API Key. Please go to the following to find Google Maps Geocoding API, and click on the name, then in the new page click on GET A KEY for your API. Also, to add GPS coordinates, please go to  latlong.net | Google Maps APIs
Note 5: For your events you need to enable "Maps JavaScript API" for Google Map (the basic plan  – if you want, you can enable more map API's )
Also, you can use the Address to find in Google Map (it works just for enabled Google Map API):
2. Zoom level:
You can change the zoom level using this option.
3. Google Maps Style:
Set a style for your map on single event page. You can find these styles by their name on Google.
4. Direction on single event:
There are two different styles for showing your exact location on the map.
5.Lightbox Date Format
6. If you activate Google API on your WordPress plugin or theme by checking this box, MEC will not load API again.
Recommended Posts