After installing and activating MEC, you will be redirected to a Wizard page. Here, you can click on any of the Import Dummy buttons to import events or shortcodes that are prebuilt in MEC.
Modern Events Calendar Wizard
MEC Wizard offers you access to Add Event, Add Shortcode, Settings, Import Dummy Events, Import Dummy Shortcodes, and Getting Started Videos of MEC. It's noteworthy that these wizards would not show all of the available fields on those pages. They are just a shortcut to create and manage events and settings faster.
Add Event and Add Shortcode wizards can be disabled from MEC Settings > General.
Below you can see images of these wizards and their overall steps.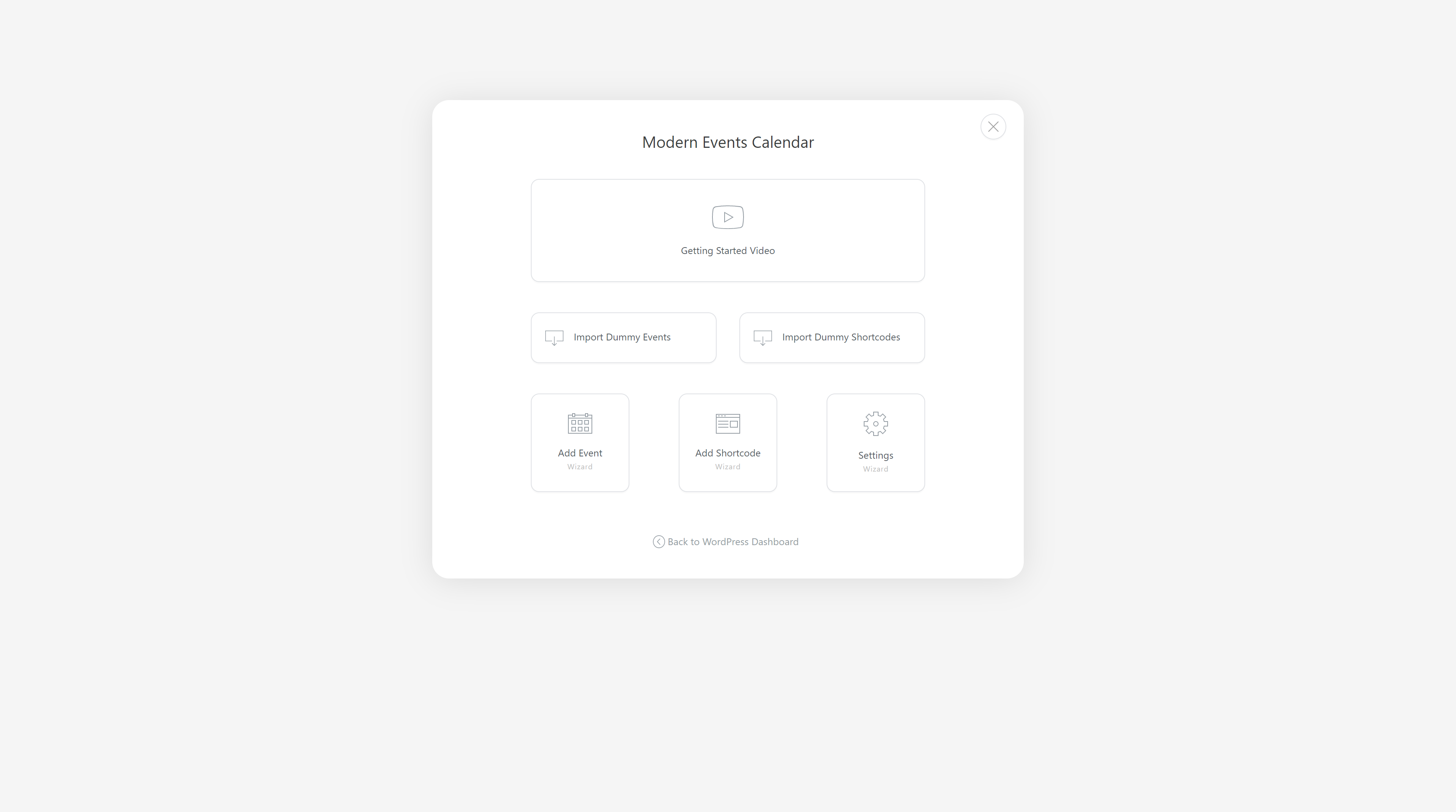 Add Event Wizard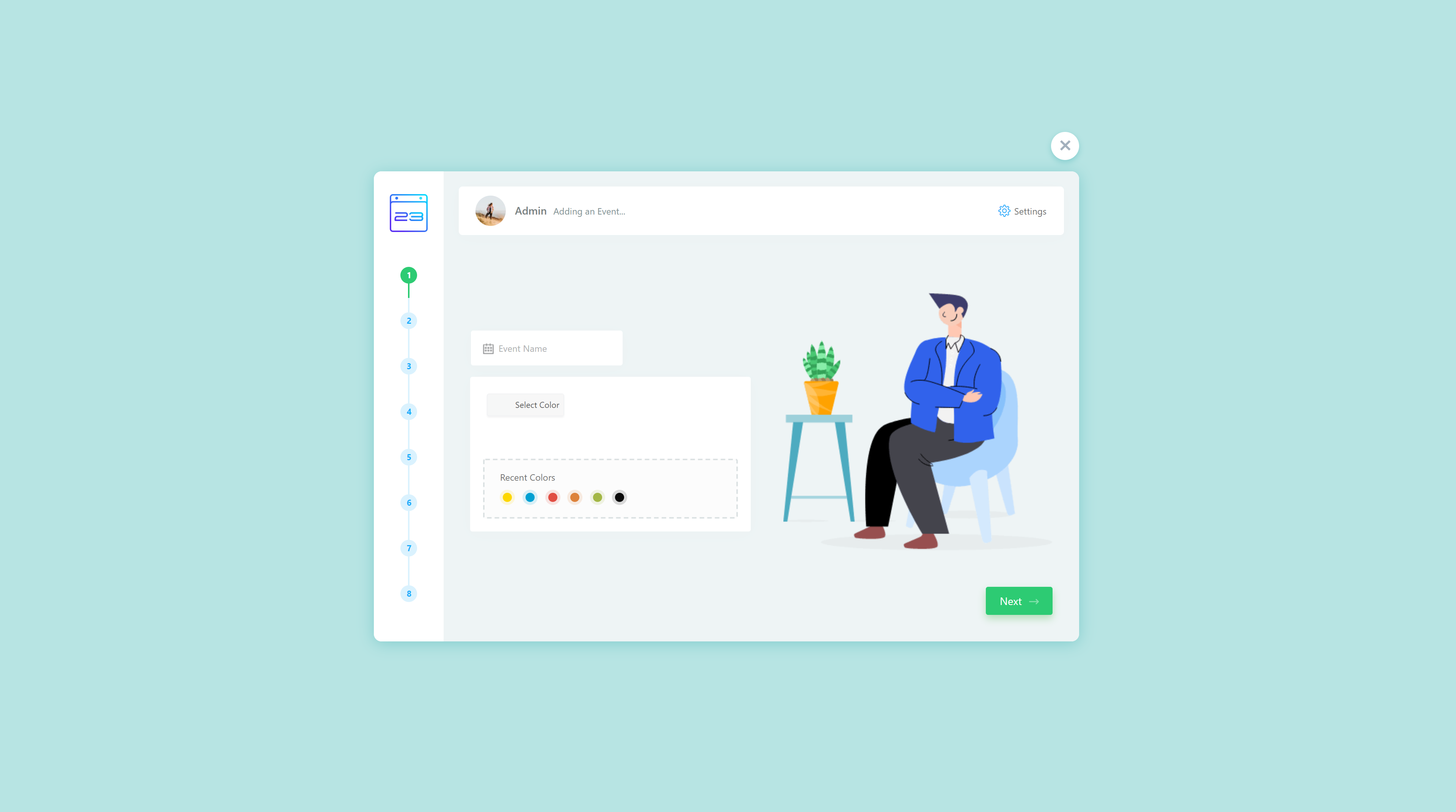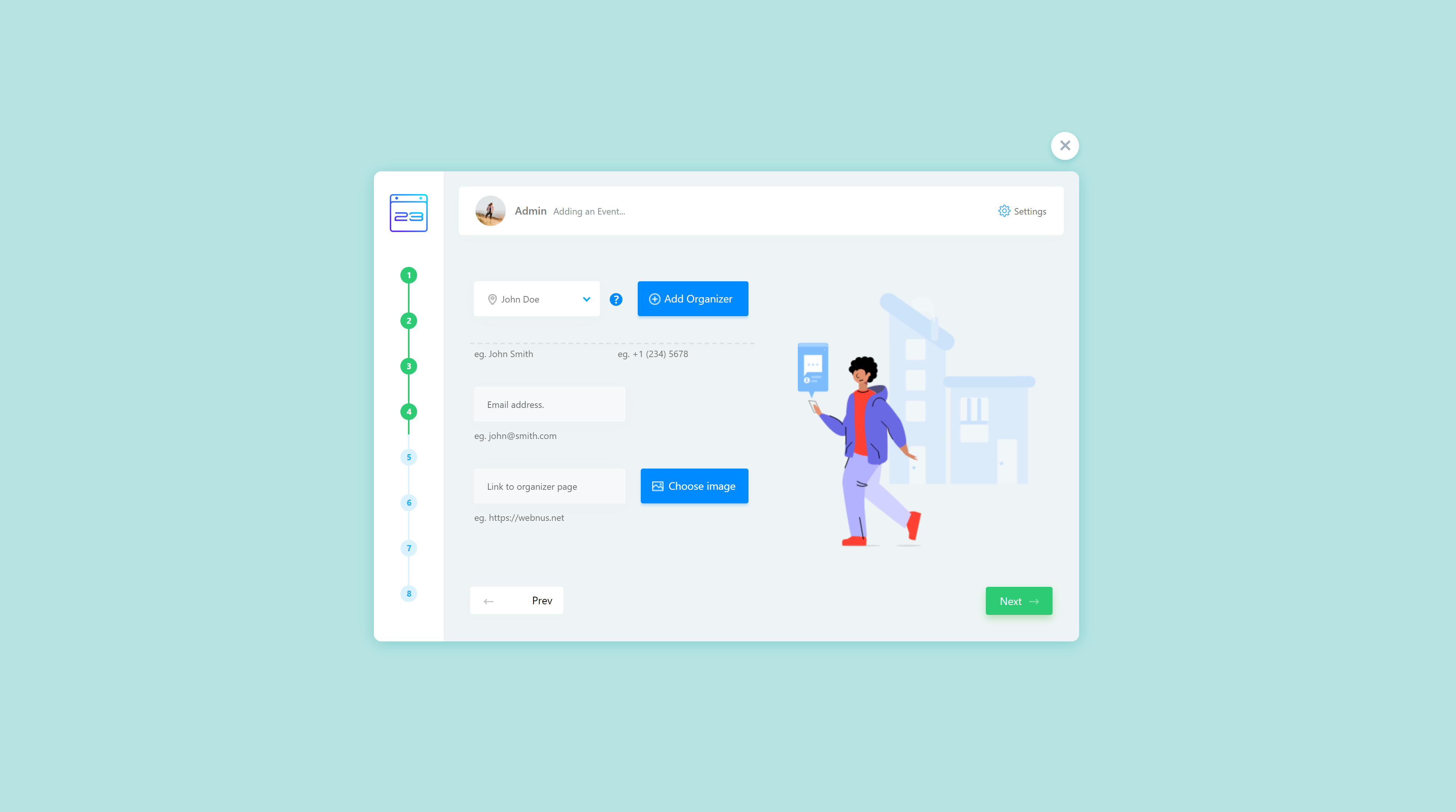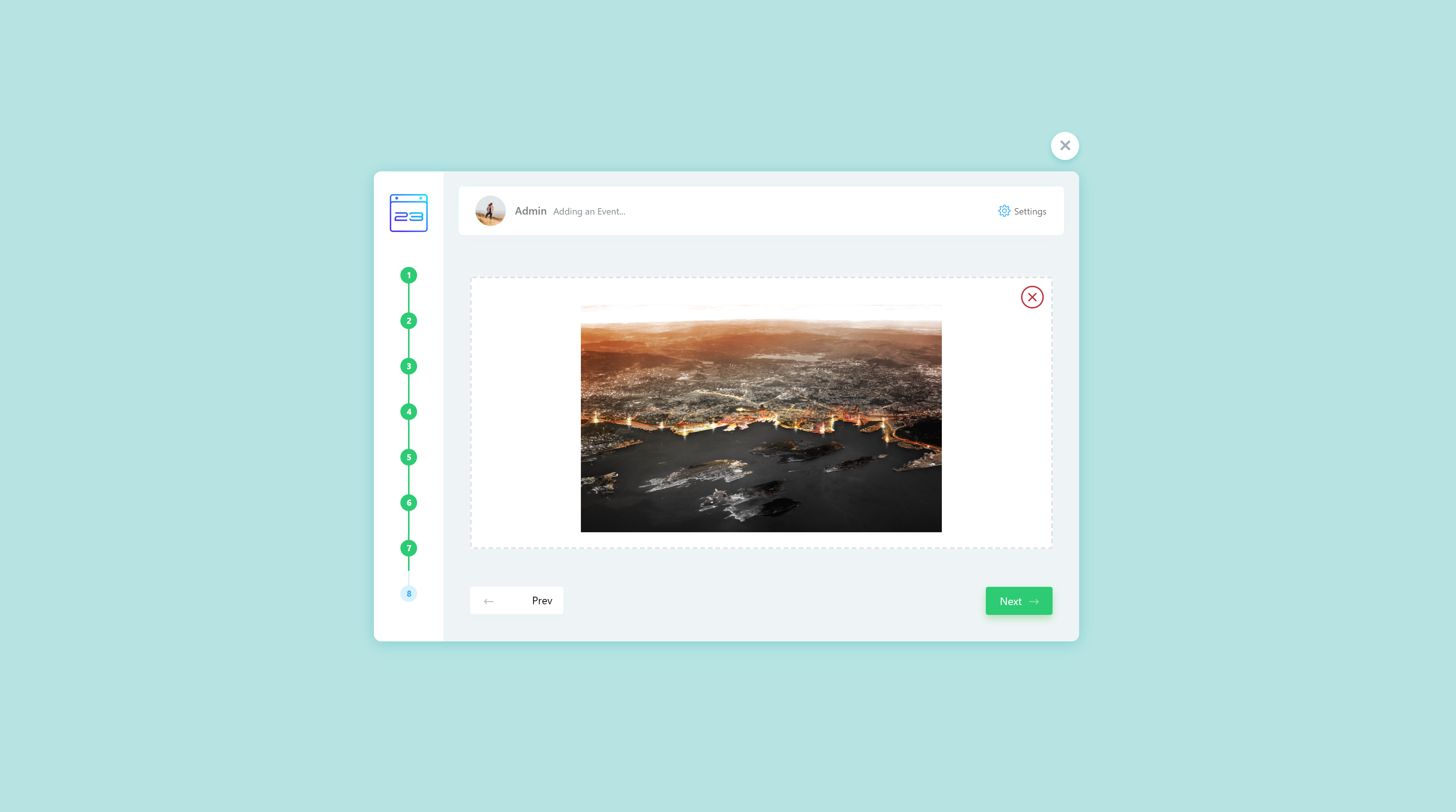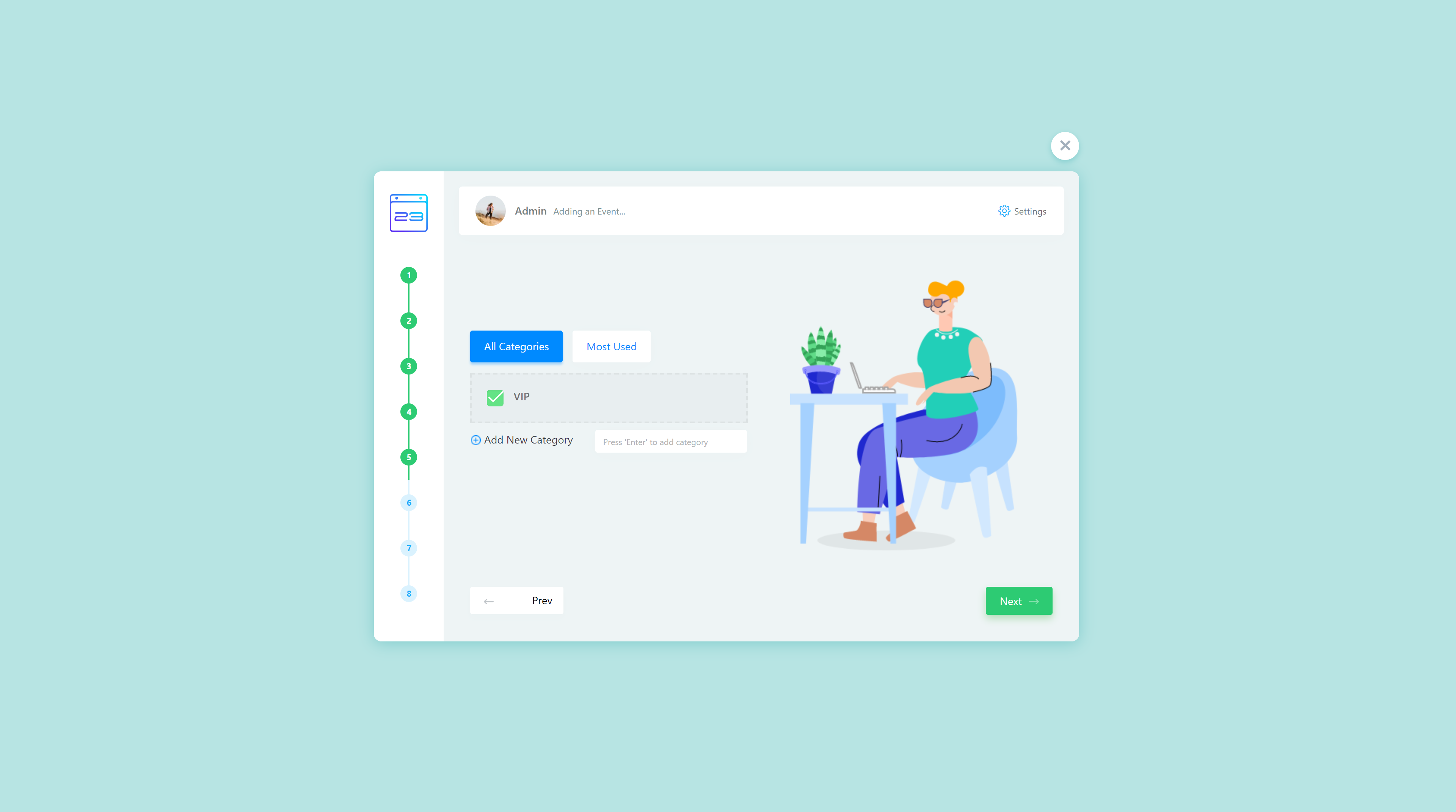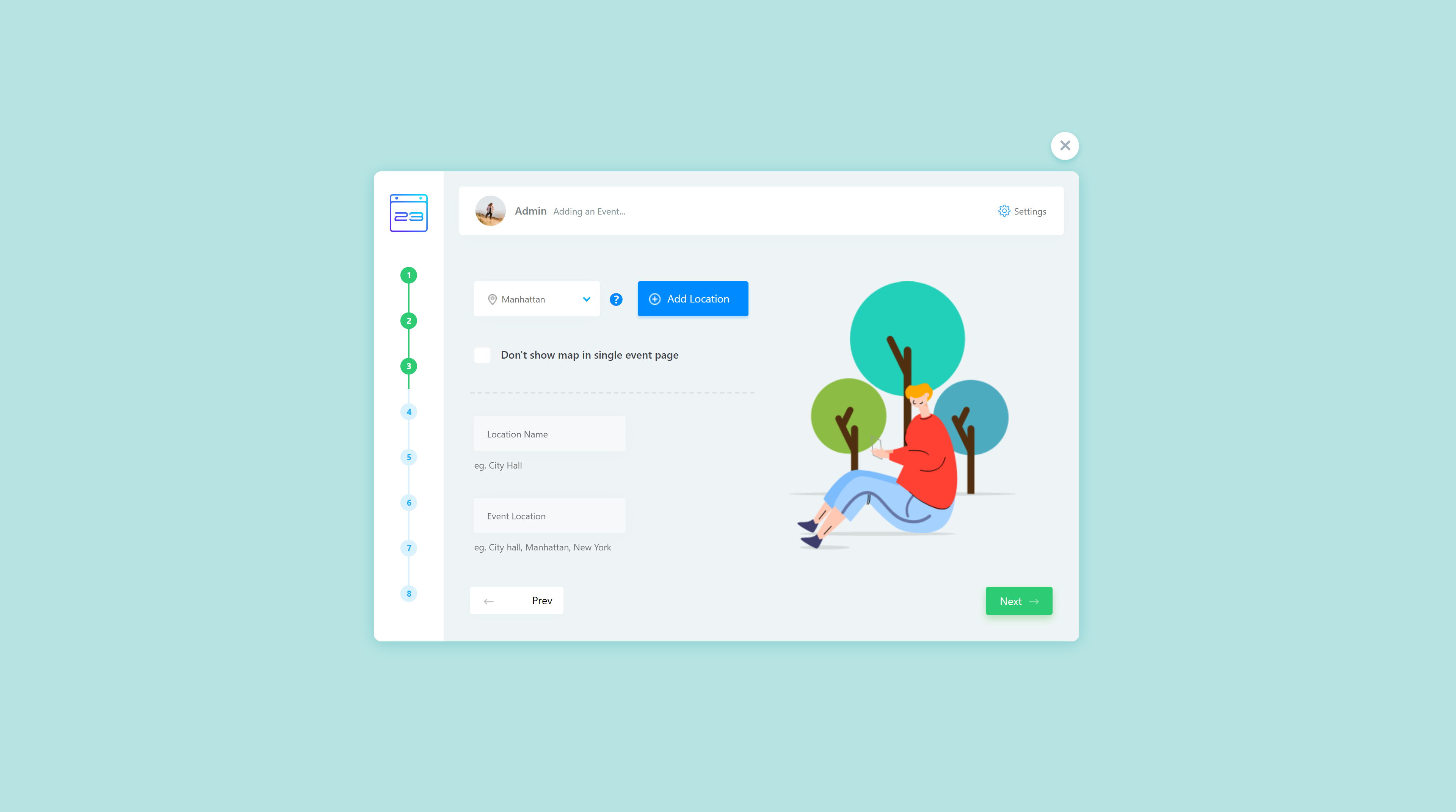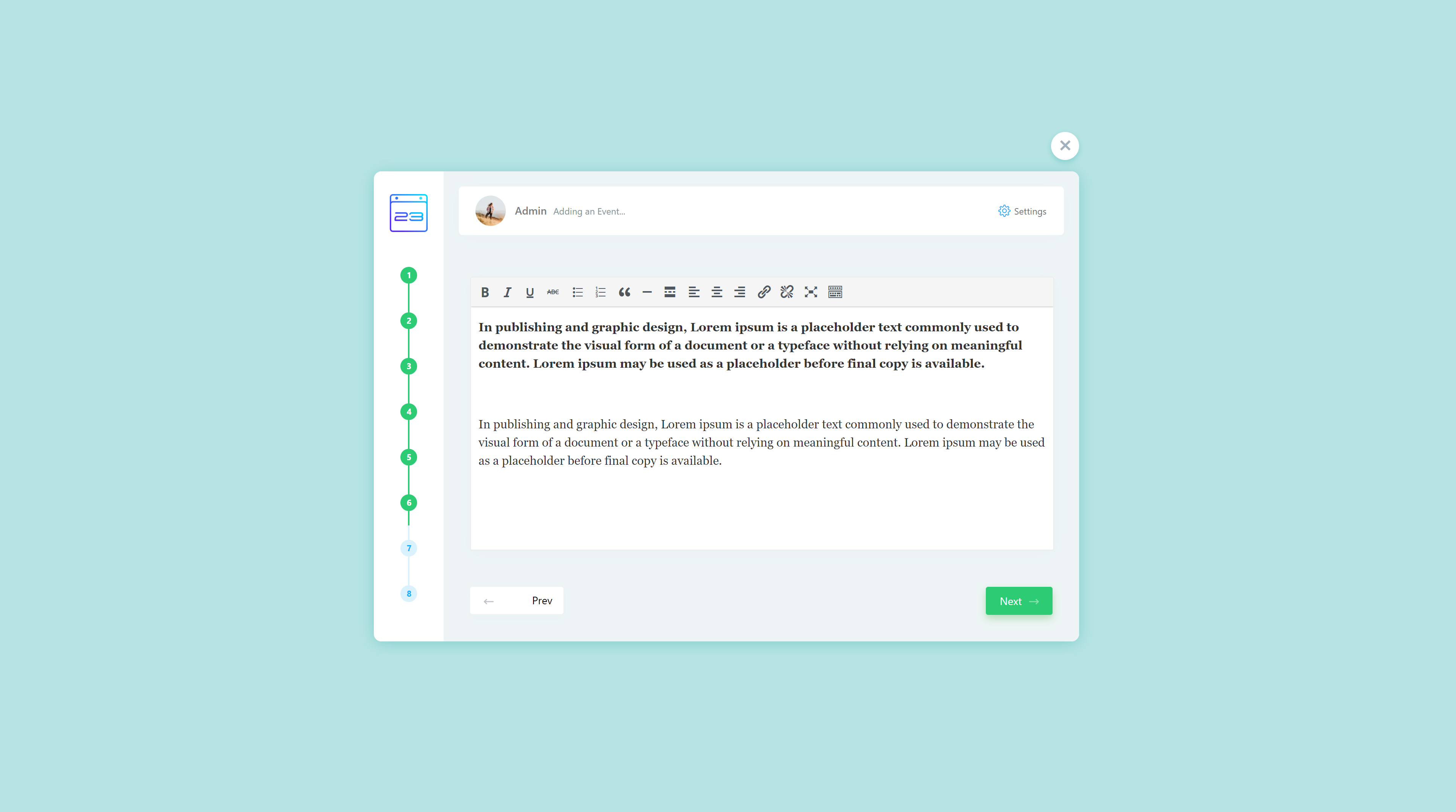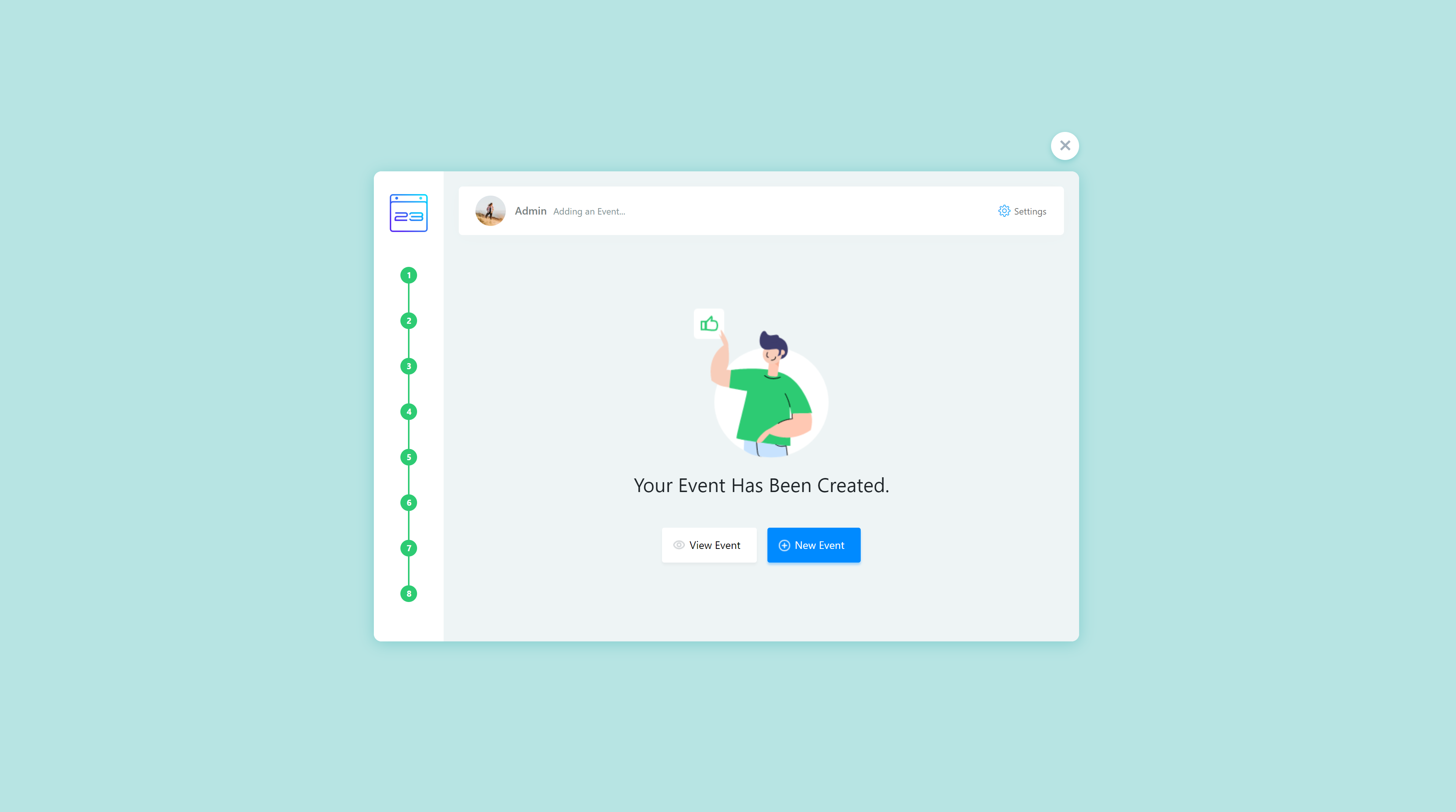 Add Shortcode Wizard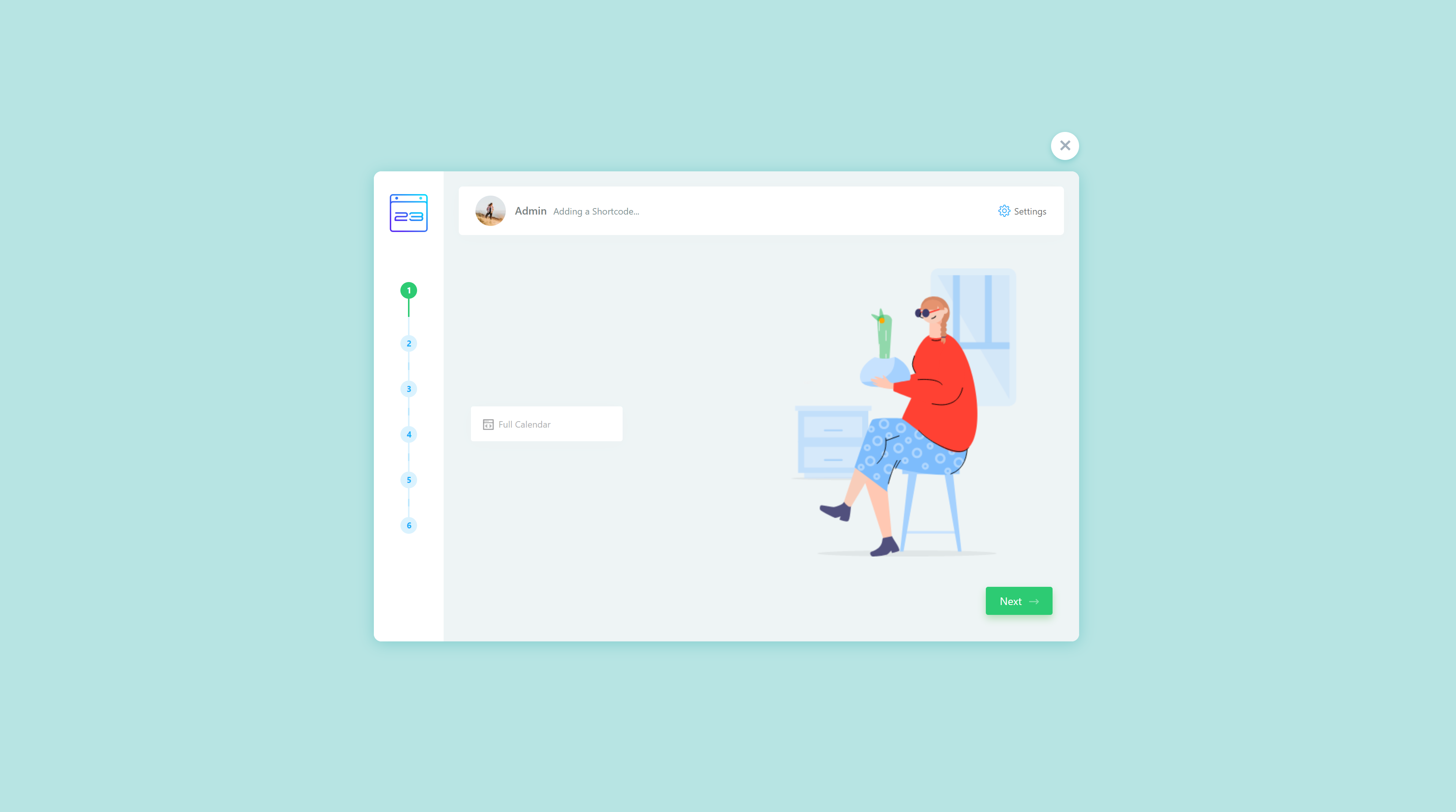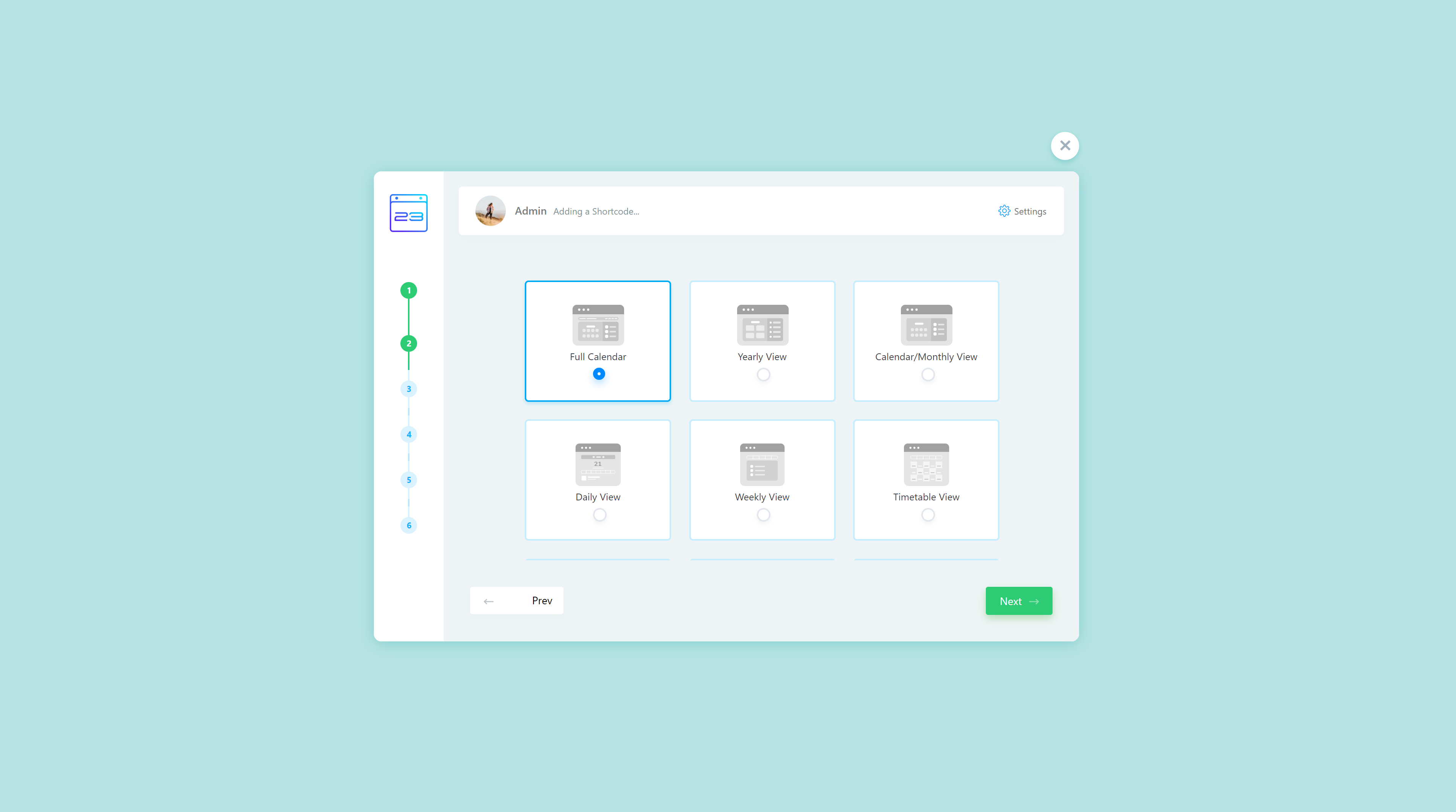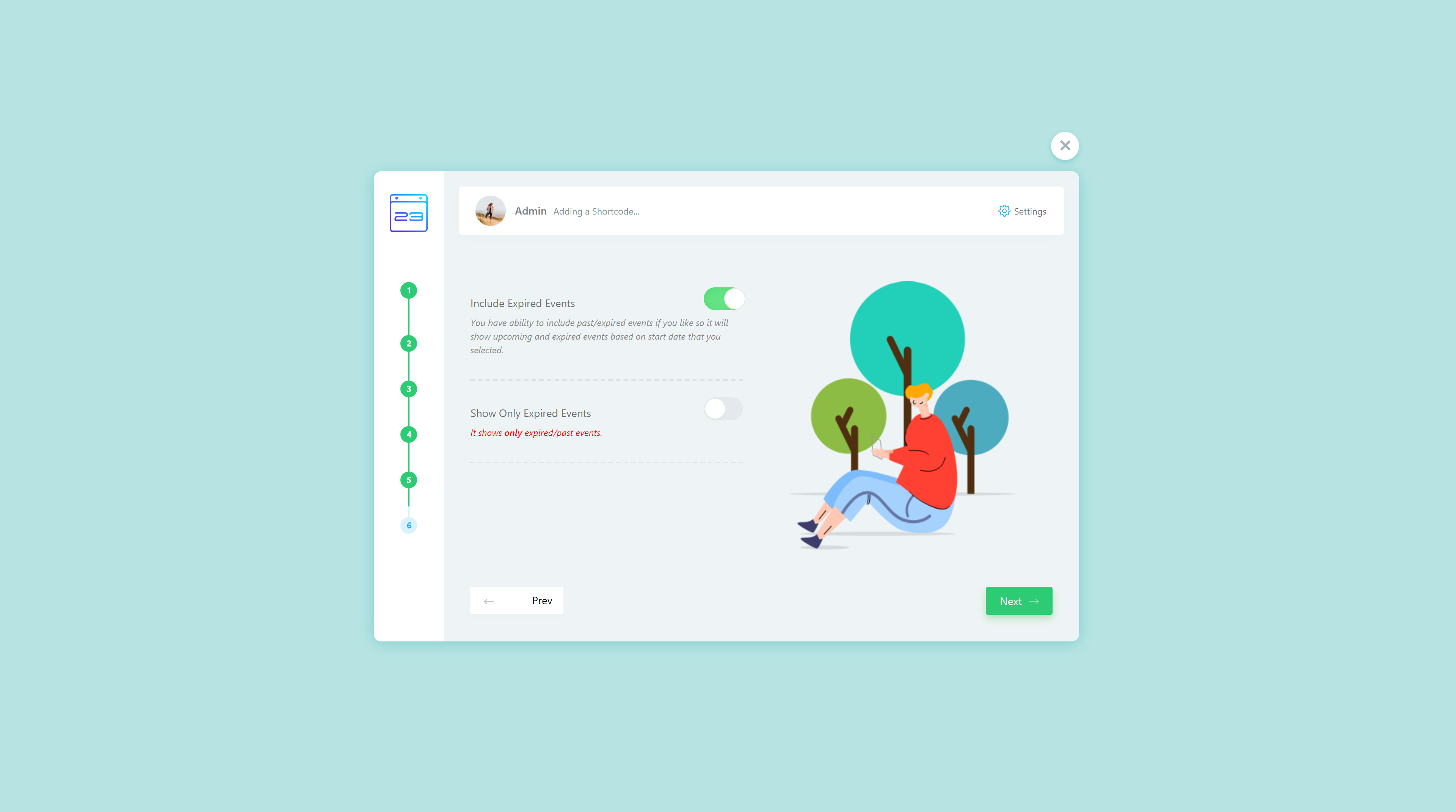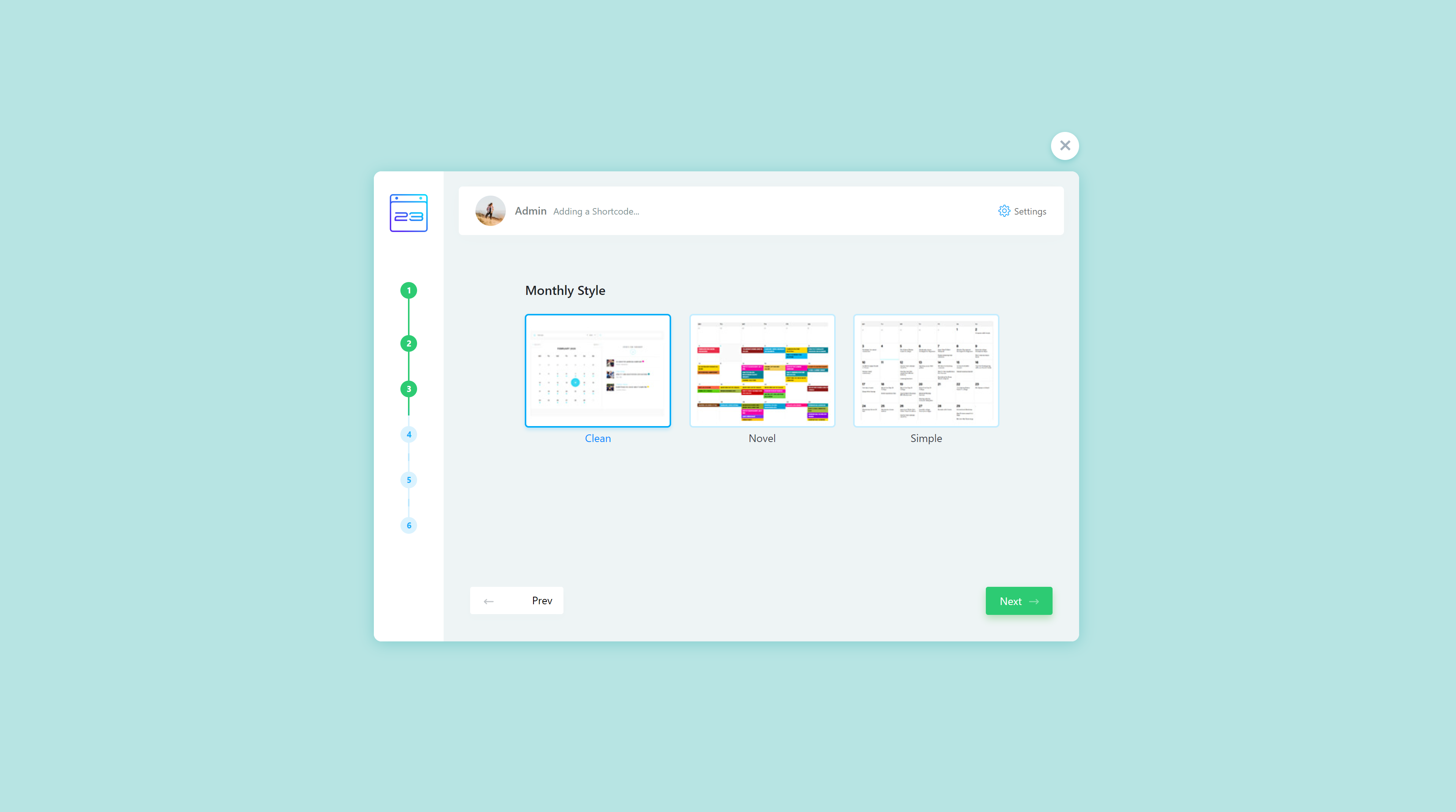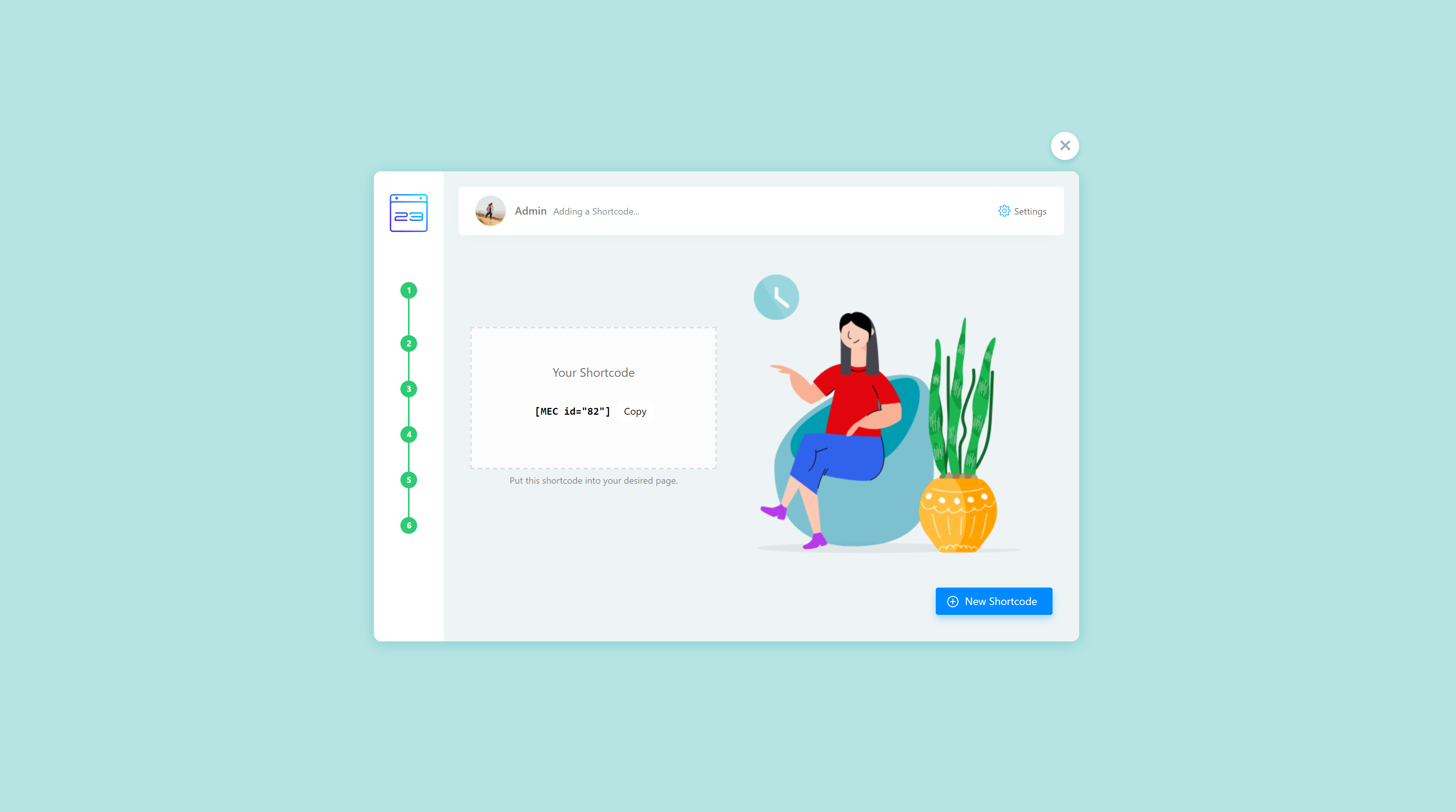 Settings Wizard