---
Modern Event Calendar form Builder Addon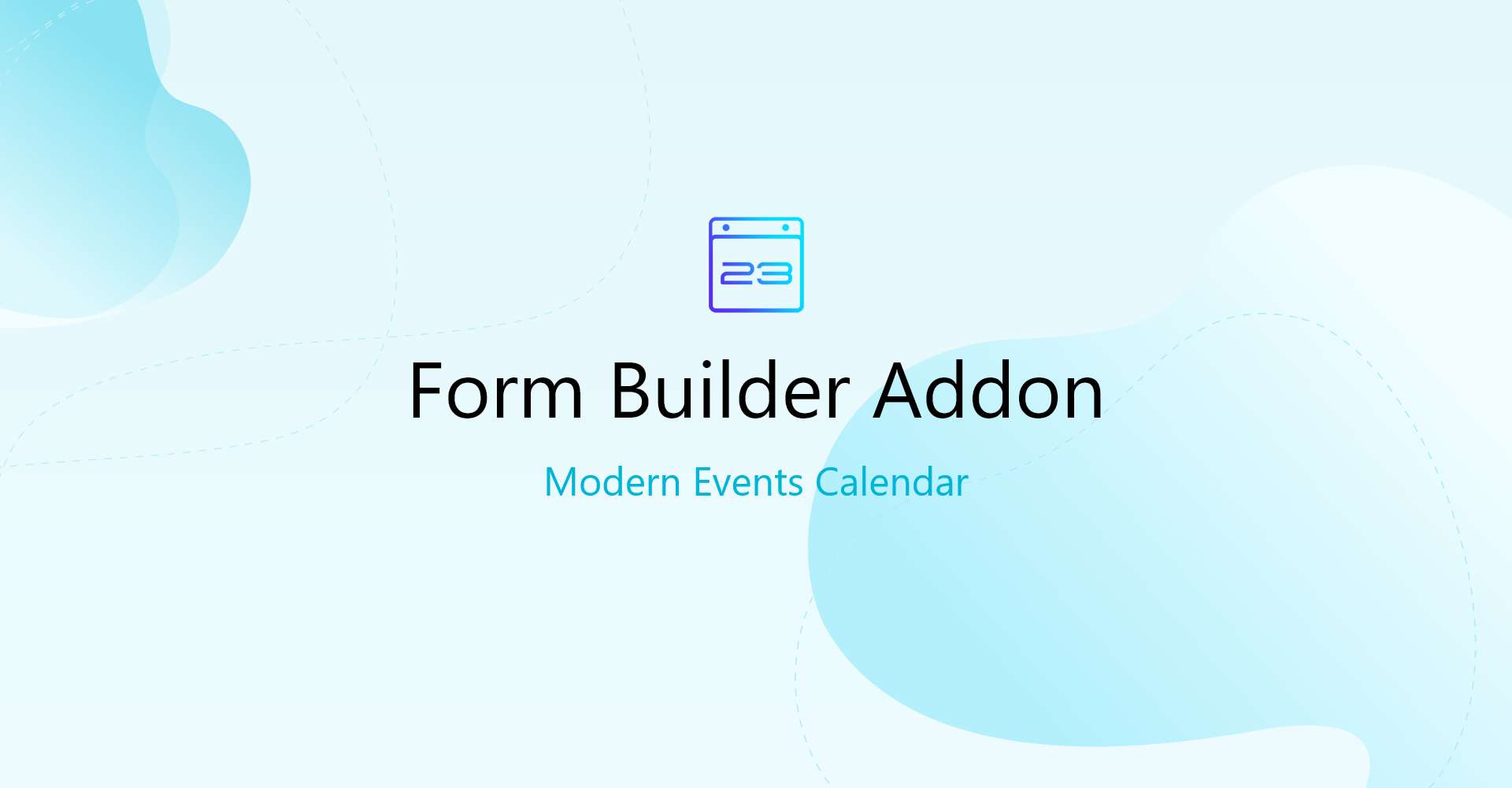 Styling tickets with Modern Event Calendar form Builder Addon
The Form Builder is a new add-on for MEC which employs Elementor Page Builder.
It allows you to style the tickets' booking form however you want. In order to use Form Builder you need to have MEC Pro and Elementor Page Builder installed and activated.
For installation, first, make sure that both MEC and Elementor Page Builder are installed and activated. Then, head over to your WordPress Dashboard > Plugins > Add New and upload, install, and activate the add-on.
NOTE:The add-on works with MEC version 4.2.3 and higher.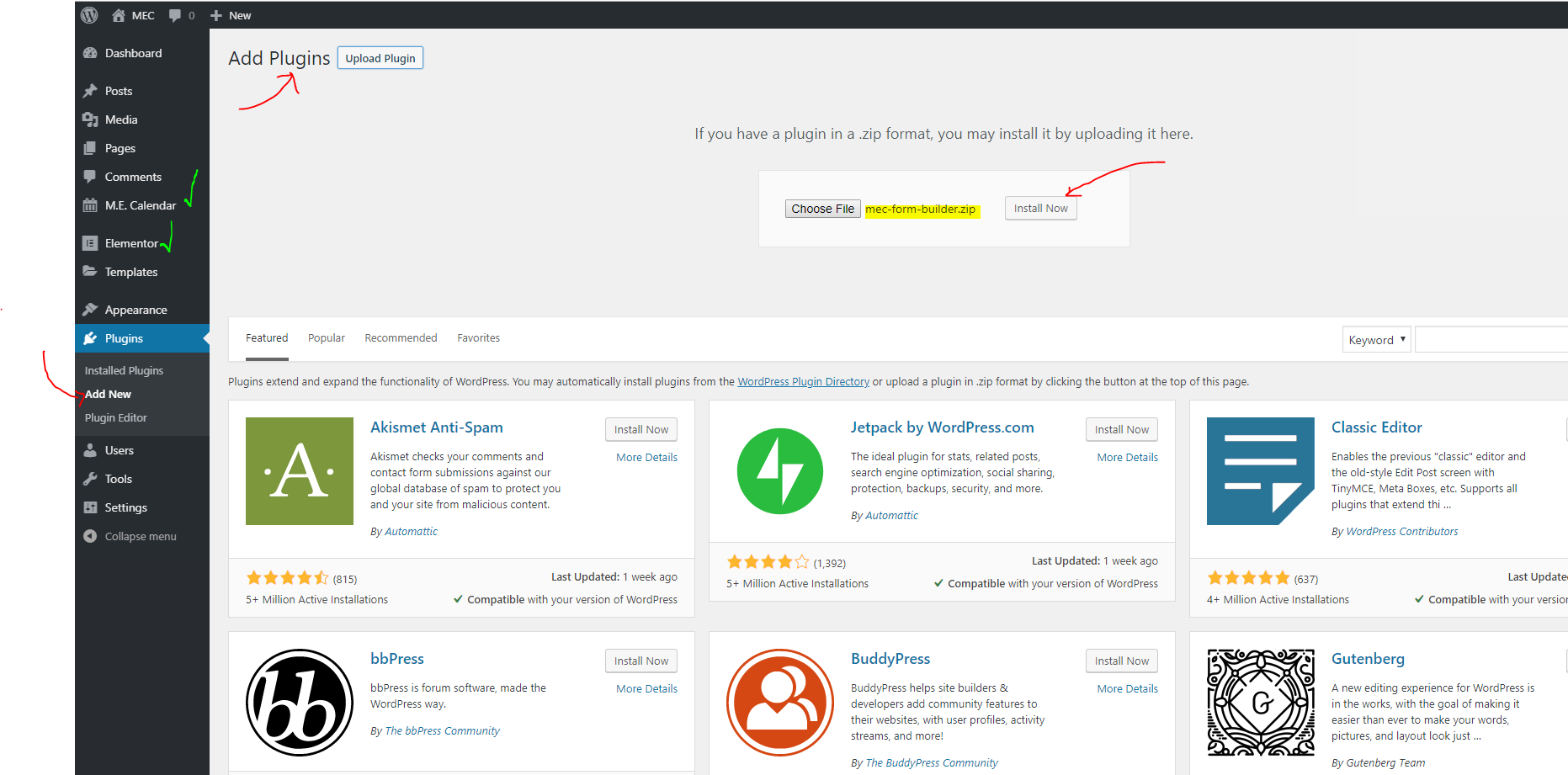 In order to create your first form, please go to MEC > Form Builder and click on Add New With Elementor.
The first time, the page is blank.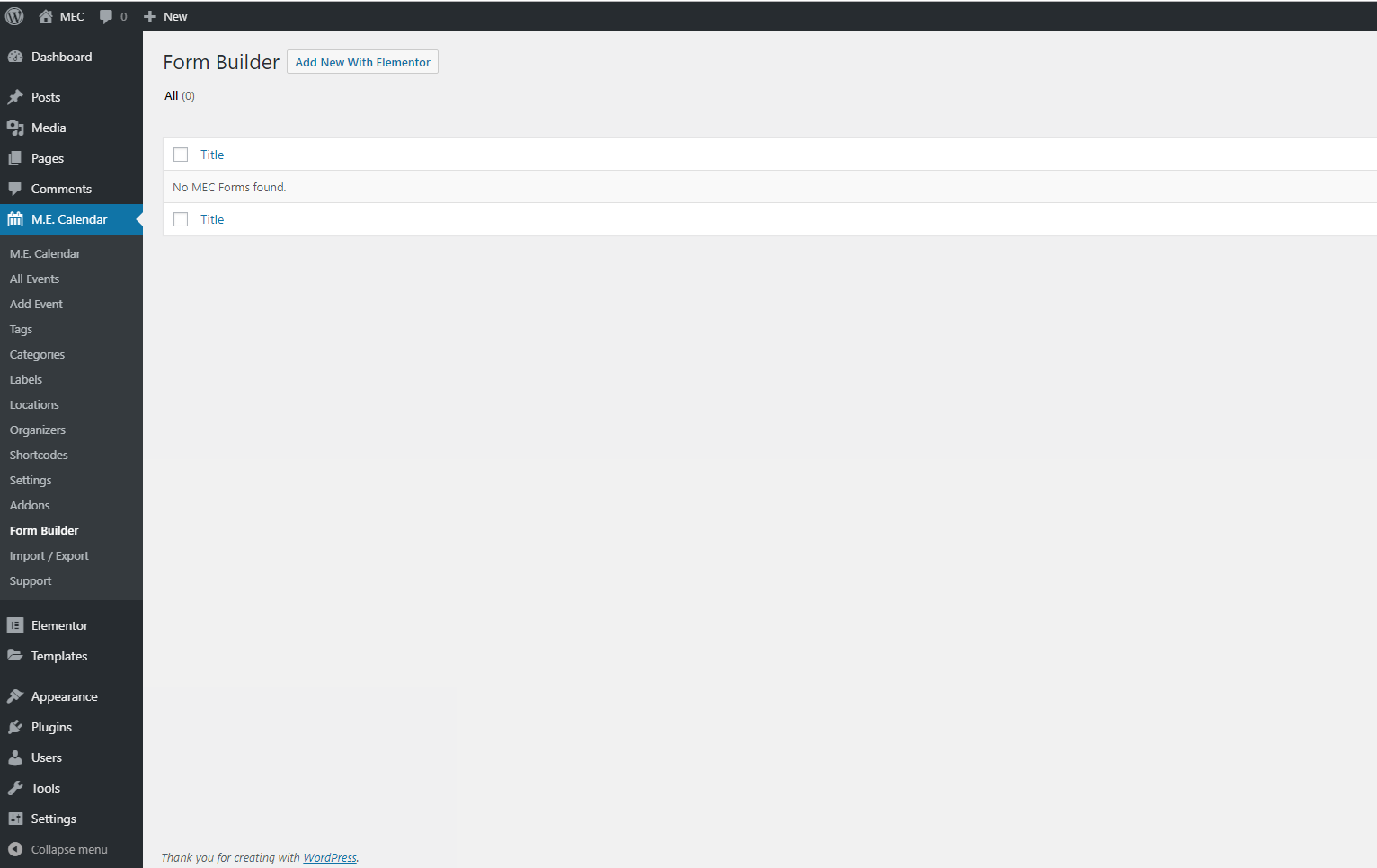 Choose your title and then click "Edit With Elementor."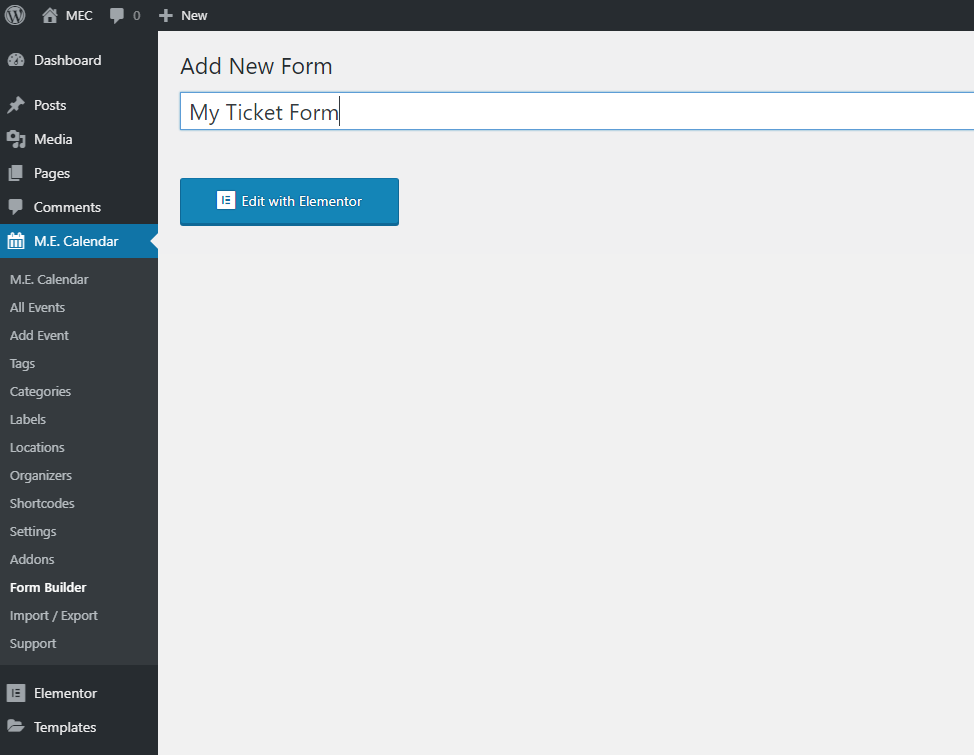 You will then be redirected to Elementor Page Builder. Then find "MEC Form Builder" and place it in one of the sections.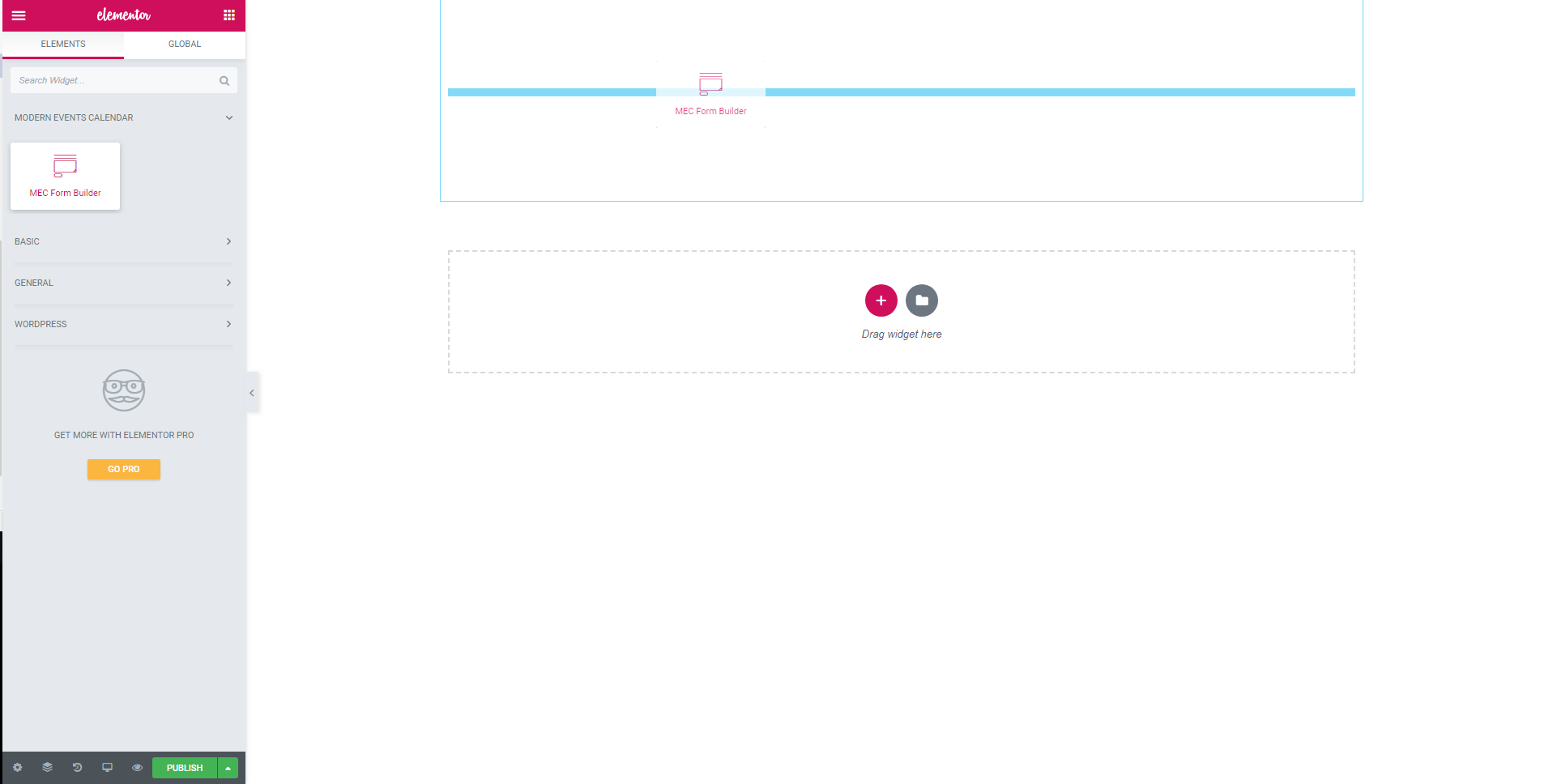 Click "Add Item", and add fields to the form. Then you can set the field type for this particular field.
There's also another option with which you can divide the width of the field to half. To do this, simply enable "Half-Width" option. The other option is "Required Field" by which you can make a field necessary for proceeding. Also, you can rearrange the fields by dragging and dropping them.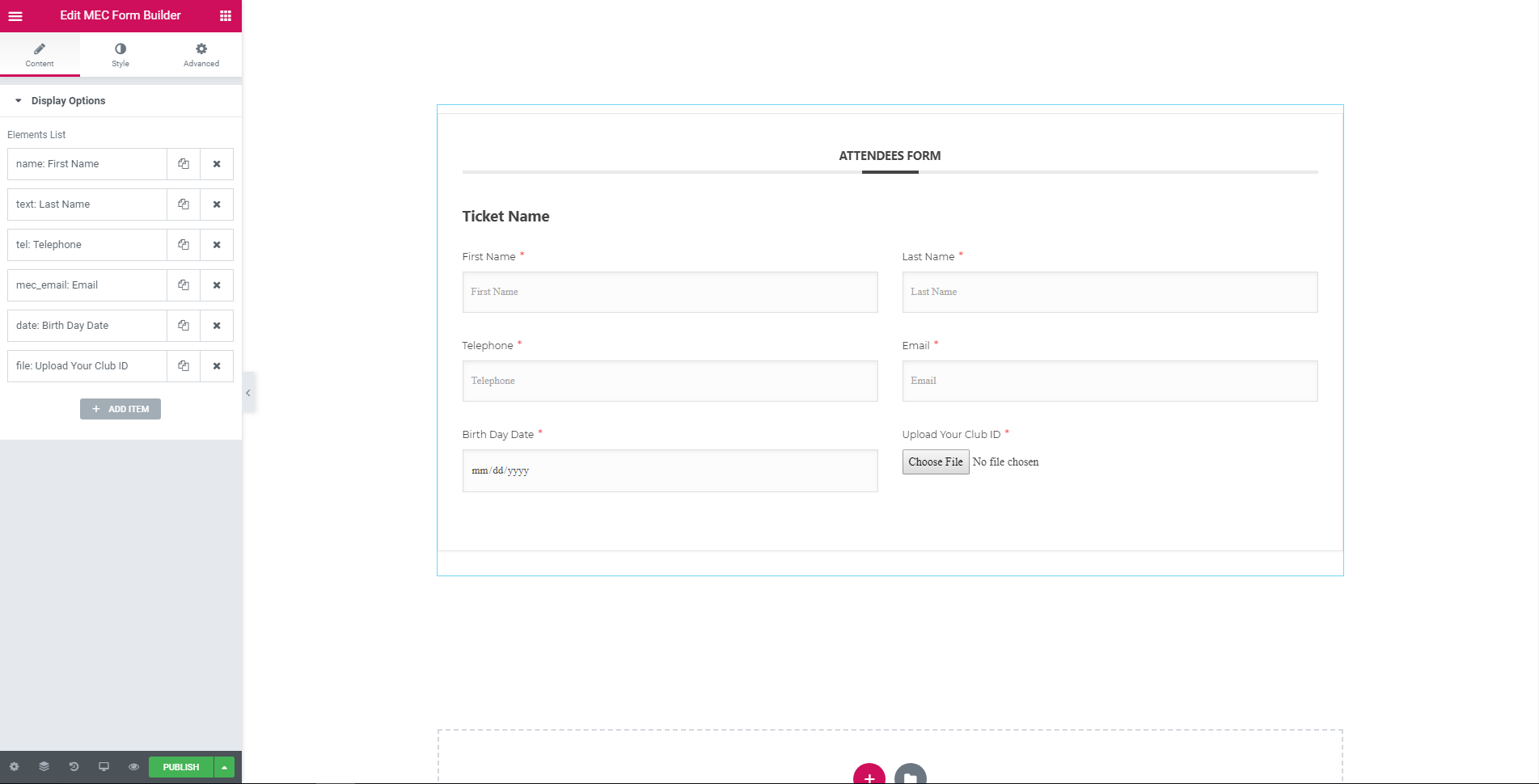 Go to the Style tab, and blend the style of your form with the style of your website.
Now you can publish the form. Head over to the dashboard and enable this form for your desired event (https://webnus.net/dox/modern-events-calendar/add-a-booking-system/ ).
In order to enable the form in the back-end of an event with ticket, you need to uncheck the box for "Inherit from global options" in MEC Settings > Booking Form.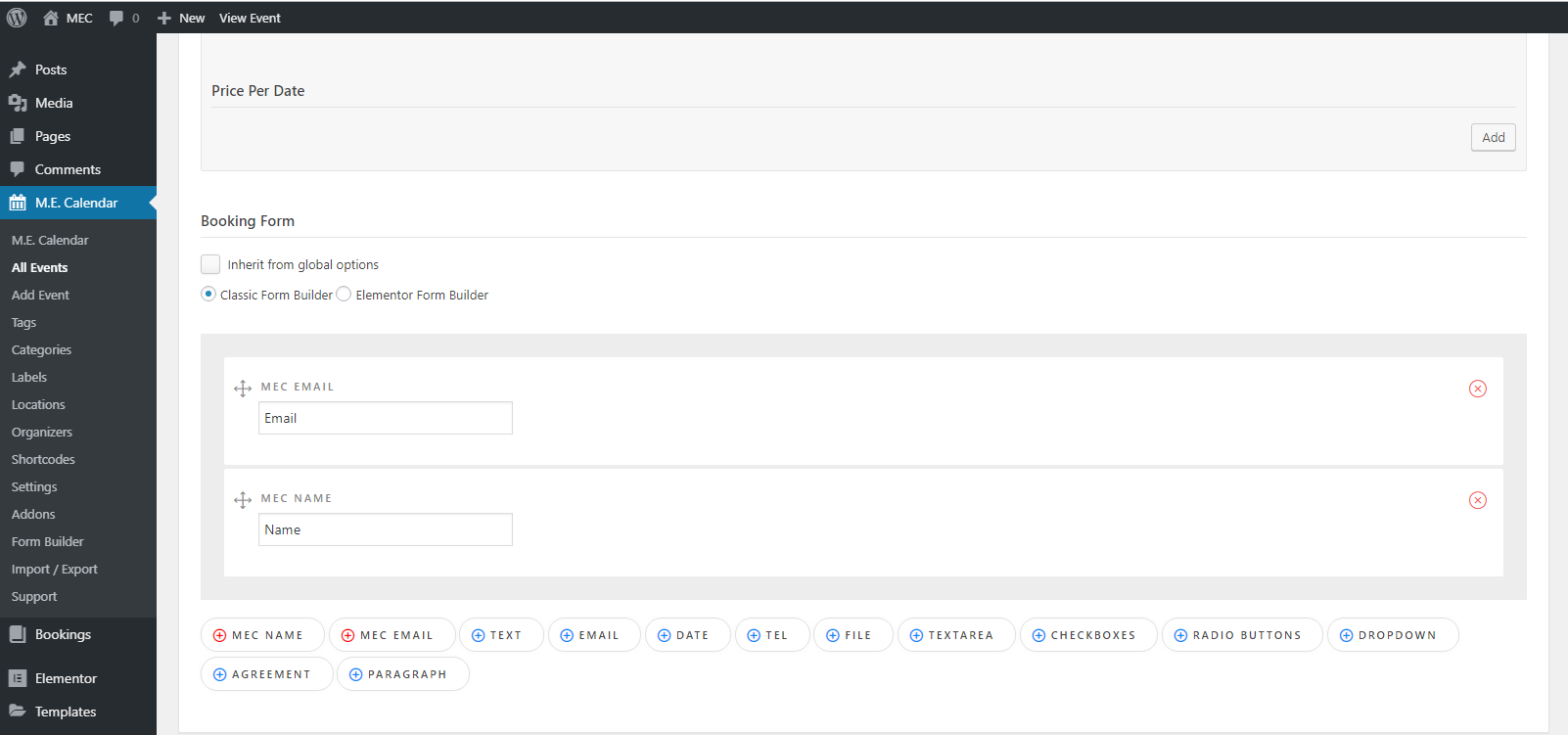 Two ways to set the Modern Event Calendar form builder addon 
Now you have two options to choose your form.
You can use the traditional method and create your form in MEC Settings > Booking Form which has the default style.
or by choosing "Elementor Form Builder," you can select your desired form which you created before; by simply selecting it from the drop-down menu.

Now update your event or publish it if you just created it and then click View Event. Click the register button to be redirected to the booking section or have booking module pop-up open.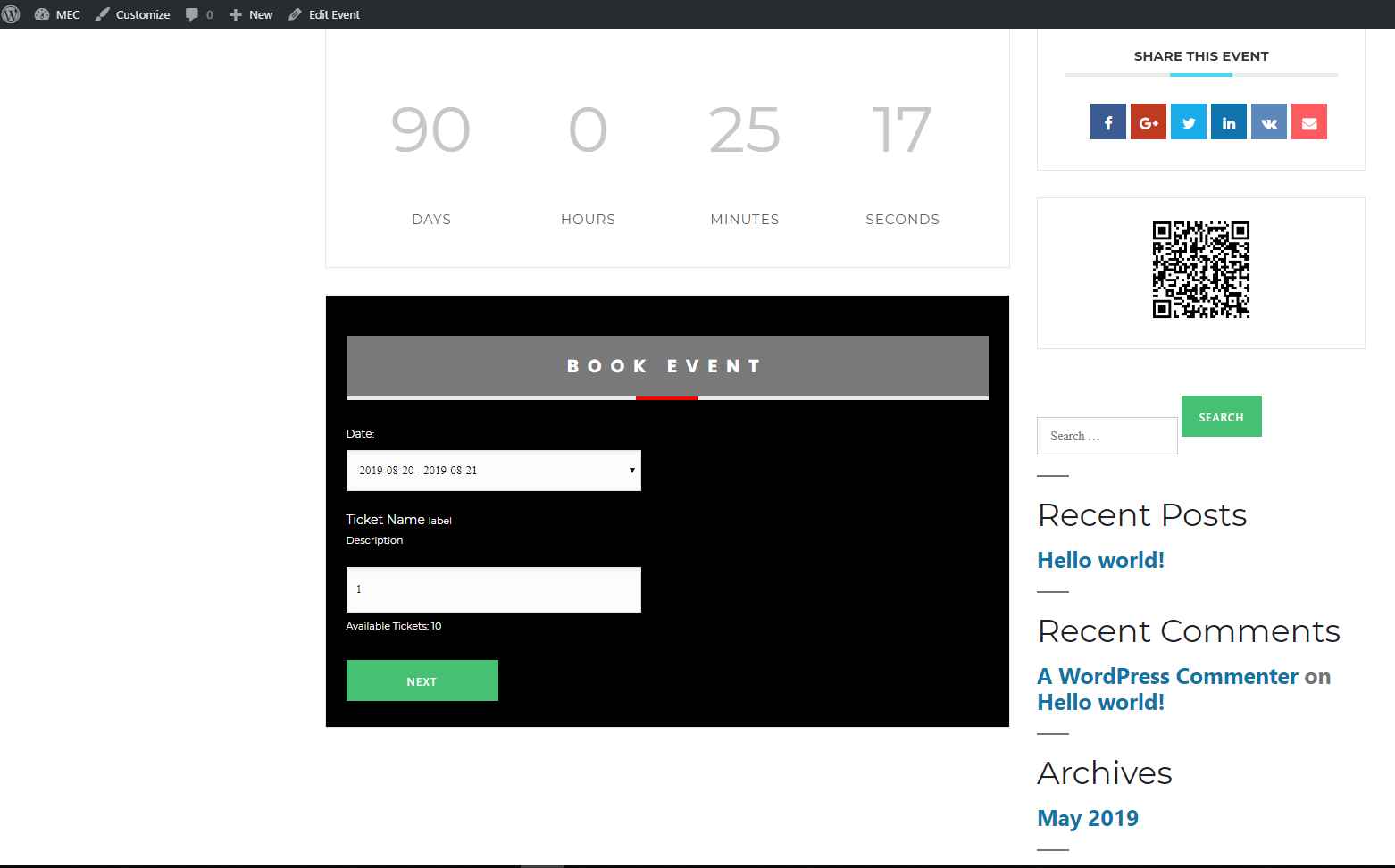 Complete the purchase, and then the form you have created will be available there. Check everything to make sure everything you created with Modern Event Calendar form Builder Addon is working accordingly.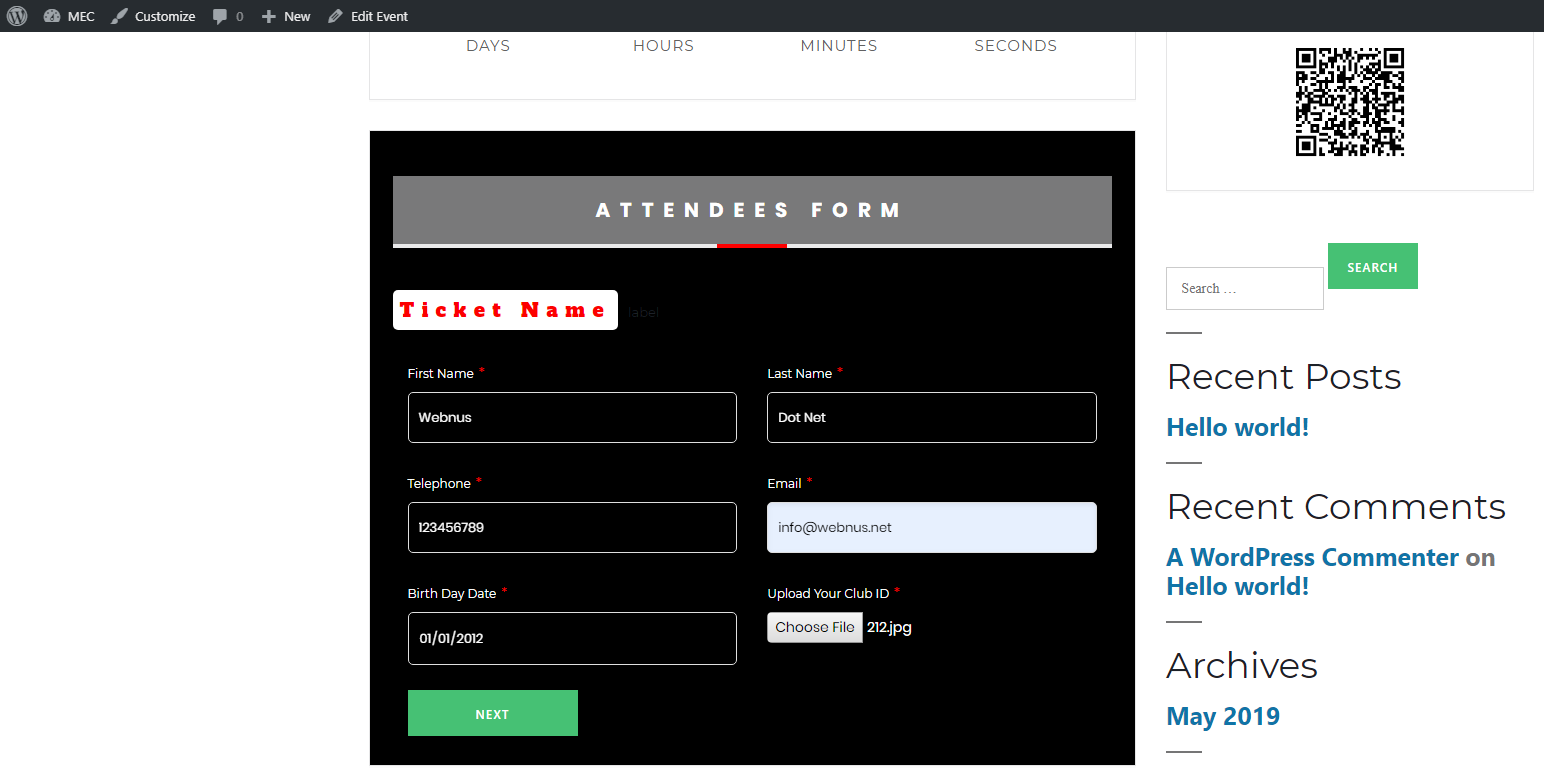 For the file's fields, you need to make some adjustments.
1. You can set certain limits for uploading files from MEC Settings > Upload Field. These limits include the size of the file or its format.
2. The size for the file to upload is set by the php.ini file which is the file handling your site's server. : upload_max_filesize on php.ini file. For more information please contact your host provider.
Some Note:
You can create a separate form for each event.
Both the classic form builder and the Elementor form builder add-on can be configured.
For a classic, go to MEC Settings > Booking > Form Builder and you have the option to set a global form for all your events or you can customize your very own form from the event's editing page. or skip all that and have created your very own forms using the Elementor addon.
Recommended Posts