---
Modern event calendar Shortcode Builder Addon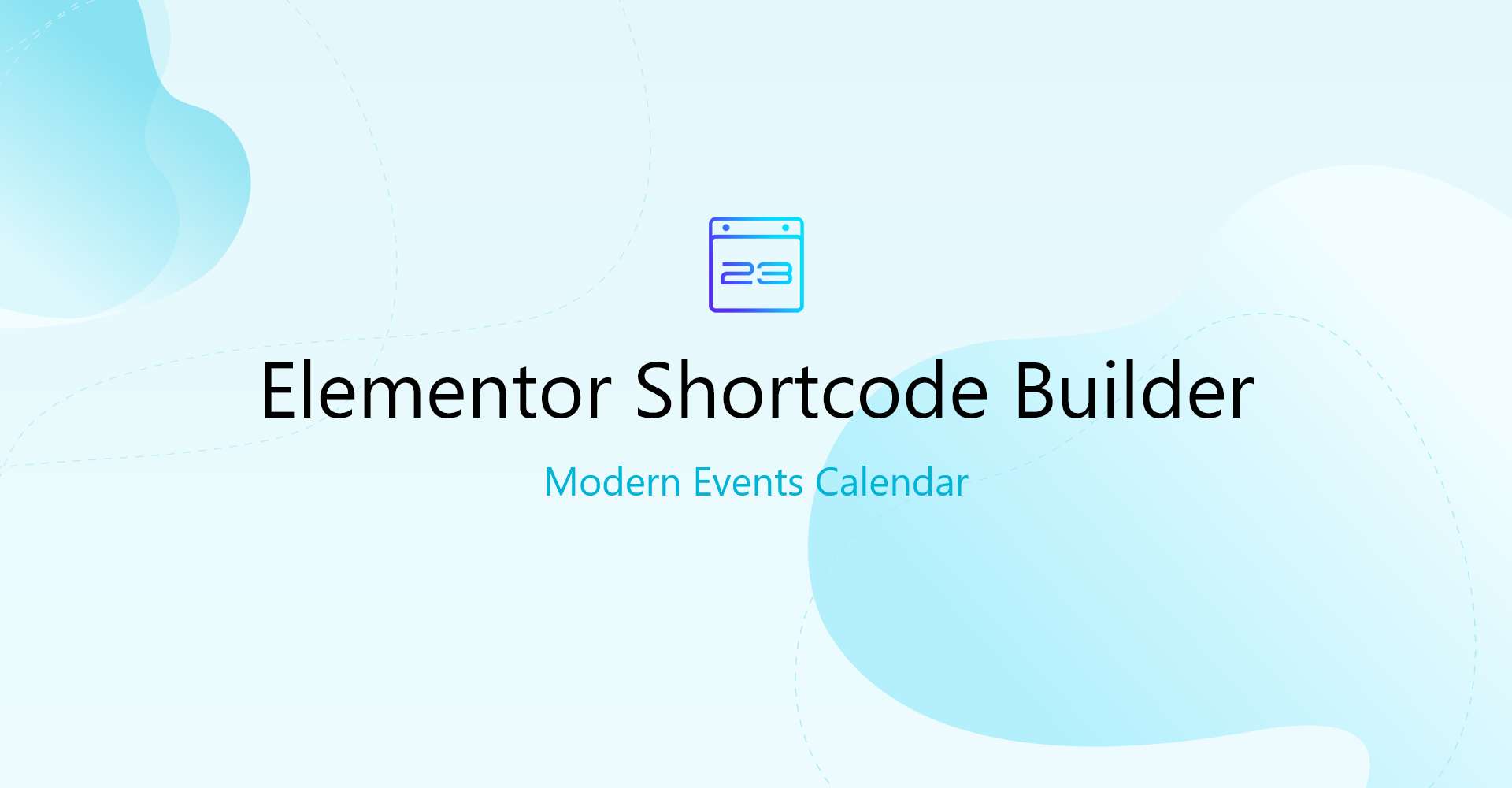 Modern event calendar Shortcode Builder Addon for live customization
It enables you to create shortcodes in Elementor Live Editor. Adding this widget to your pages allows previewing the events and placing the shortcodes in pages like a cake walk.
This is a solution to speed up creating shortcodes in front-end.
Using this add-on, you can simply create your Shortcodes in front-end and use them instantly.
You can learn how to set it up in the following article: https://webnus.net/dox/modern-eventscalendar/make-advance-shortcode. It will certainly improve your speed in creating shortcodes.
Using MEC Shortcode Builder has two prerequisites:
first, Elementor Page Builder,
and second, you should have the latest version of Modern Event Calendar installed.
It is also very easy to use. After activating the plugin you'll need to simply create a new page and enter the Elementor Page Builder. Therefore, just click on "Edit with Elementor" so that the Page Builder is ready to use.
Note:Shortcode Builder Add-on works with MEC version 4.2.3 and higher.

Then add the MEC Shortcode to the related section.
Now, you can visually add the Shortcode to the desired section.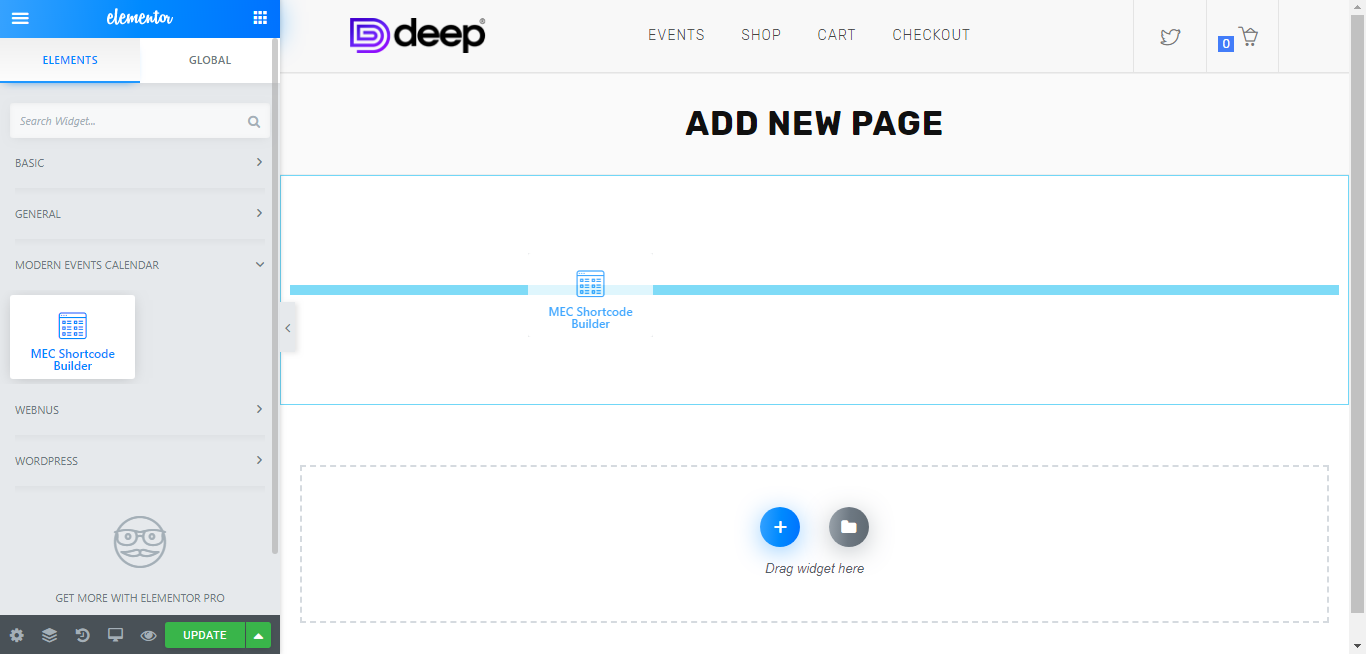 Please Note 1: If you use Elementor to create a shortcode from MEC > Shortcode then you need to save it as template in order to use it.
Please Note 2: Do not use Elementor's Shortcode widget but instead use MEC Shortcode Builder's widget.
Recommended Posts