---
Modern Event Calendar Single Builder Addon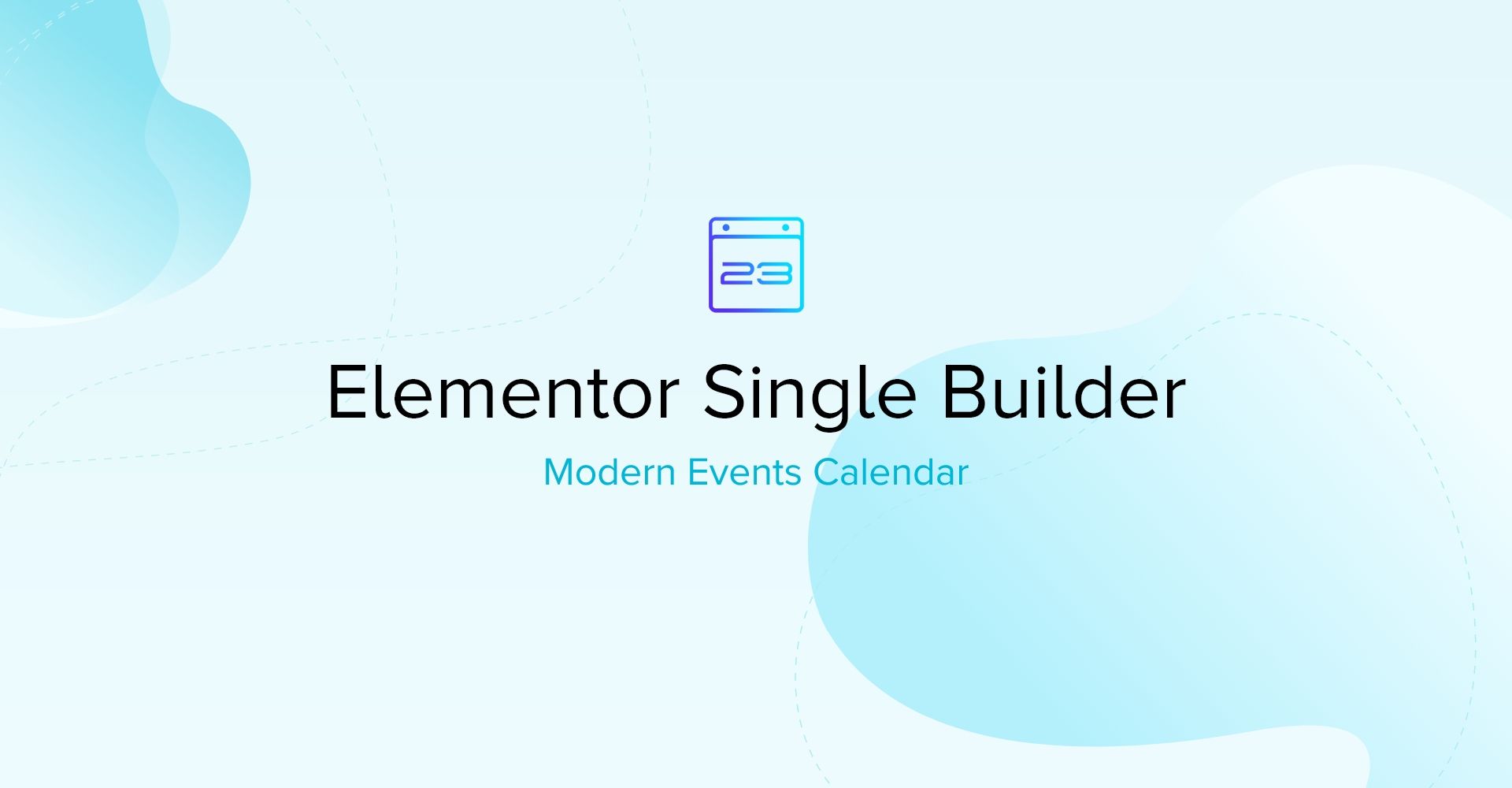 Adding various widgest using Modern Event Calendar single builder addon
Use this Add-on to build your single event in Elementor Editor. It allows you to use various different types of fields and rearrange them using drag and drop and modify their styles.
Before beginning to use Elementor Single Builder for MEC, you need to make sure that MEC is updated to version 4.3.1 and Elementor plugin is installed.
NOTE:Single Builder Add-on works with MEC version 4.3.1 and higher.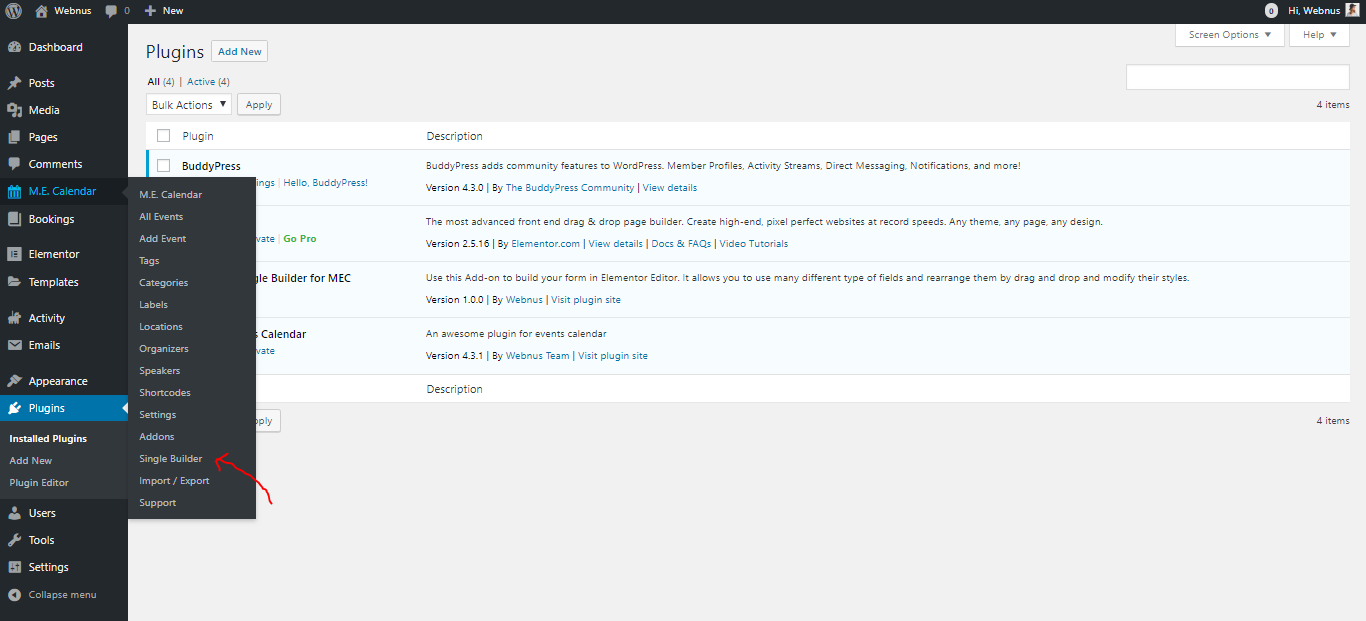 After that, a sub-menu will be added to MEC menu called Single Builder and by clicking on that Elementor Page Builder will be opened. First, add a new section.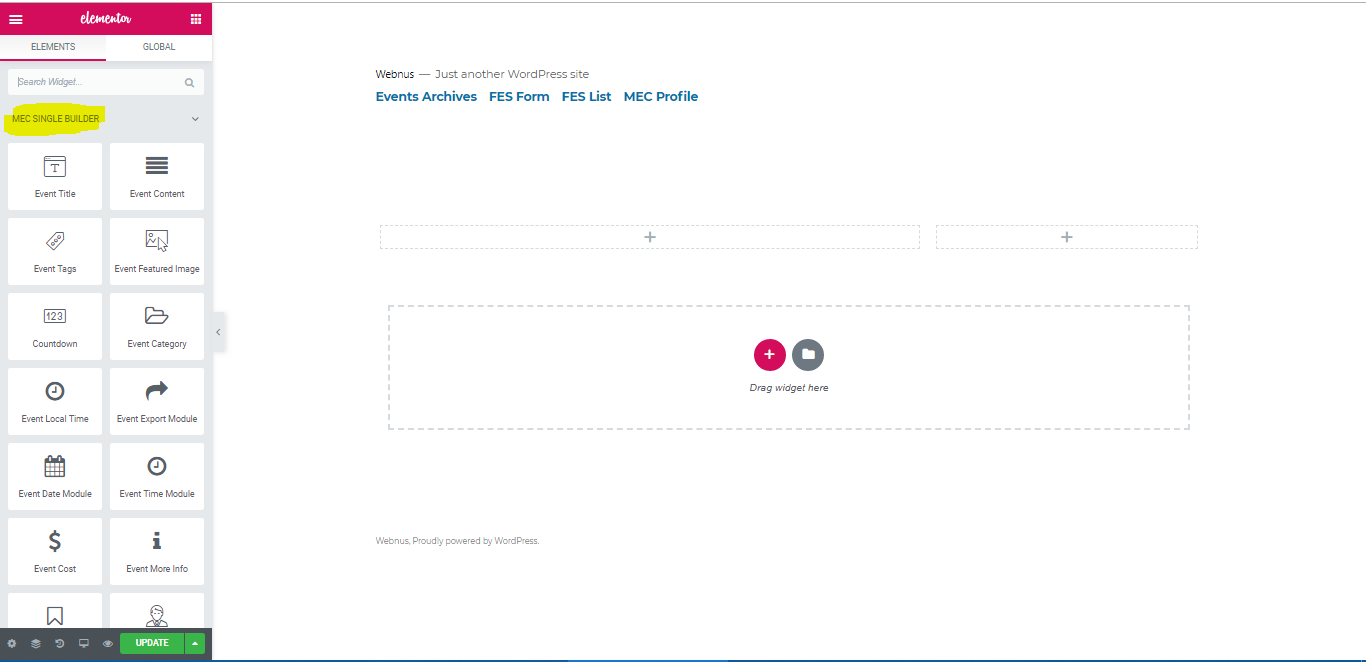 There is a category called MEC Single Builder in Elementor sidebar, which can add MEC widgets to the section using drag and drop.
A new special feature which you can use is the Style Editor option in Elementor by which you can make changes to the widgets you need.
These changes are dependent on the box and typography of the corresponding widget. Some of these styles are shown in the images below: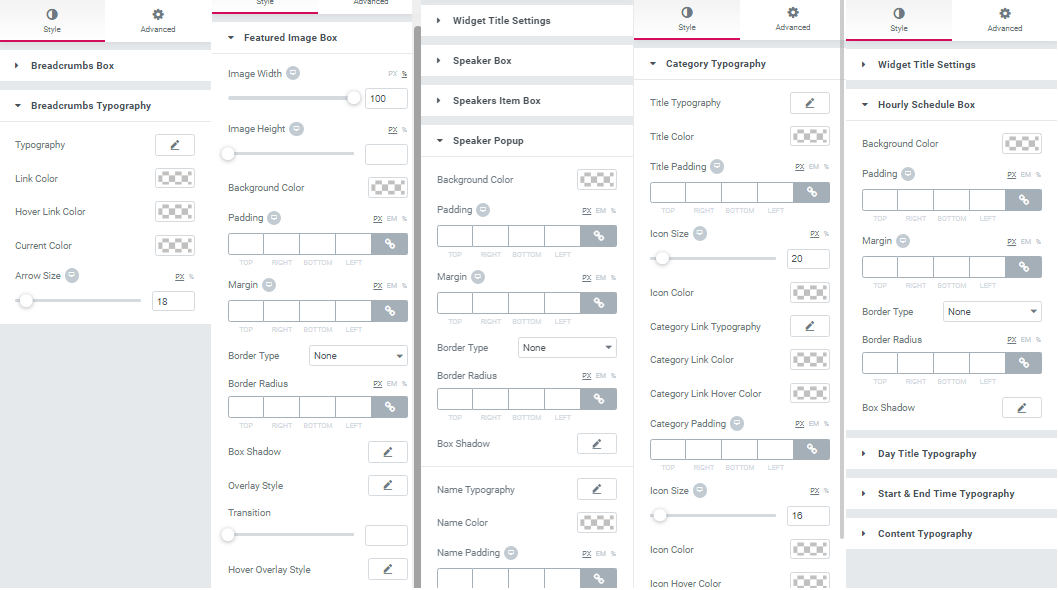 When adding some of these widgets, you might face a message and cannot see the preview of the widget. In order to resolve the issue, you need to check that the widget which you have added to the page in MEC Settings, is enabled or not.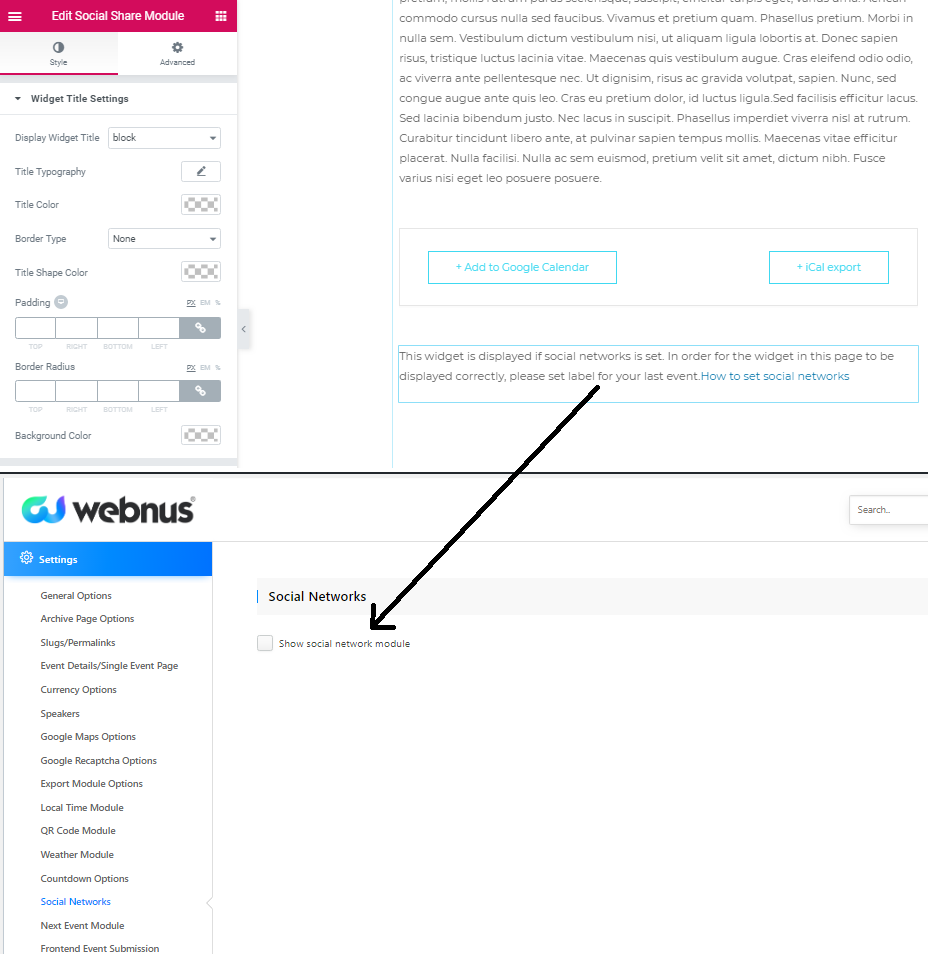 Single Event sidebar used to be managed from WordPress Dashboard > Appearance > Widgets, however, it is no longer required to be managed at all.
Important notation about Modern Event Calendar single builder addon
Keep in mind that:
All the information displayed for your last event will be available in Page Builder as well. So in order for the widget to be displayed full and without any problems, you should set the right content on your last event.
Sidebar Settings and adjustments are practically of no use on this style of Single Event and you do not need to adjust them at all.
If Booking Style is set to Modal in the Single Event page, then you must add the widget for the Register button to the page, since the booking form will only appear if this button is clicked.
If you want to view the Template you've created, first you'll need to choose Elementor Single Builder from the Single Event Settings. Then make sure to check if the change has gone through by viewing one of your events from MEC > All Events.

Recommended Posts