---
Next Event Module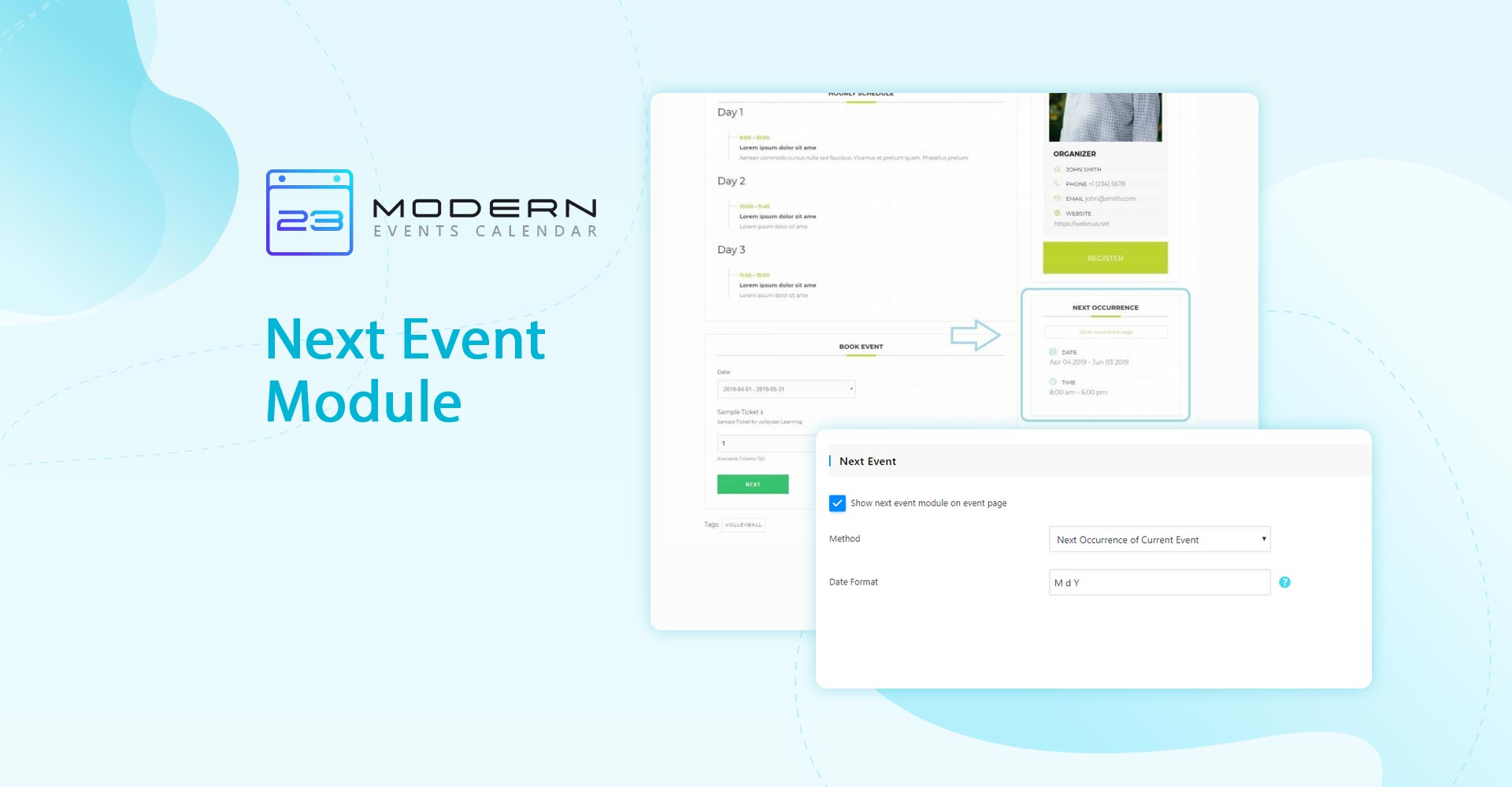 This is an effective feature that helps you grow your website audience engagement. You can also inform them about the following events for a specific program. 
When Event Repeat option is enabled for an event, and you want your users to see when exactly is the next time for this particular event. You can simply provide your users with this by enabling Next Event Module.
This will be displayed on the single events page upon enabling it. It will be displayed in the right widget sidebar of Modern Events Calendar as shown in the following image.
Three options are available in Next Event Module tab:
First, go to MEC Settings and check the box for "Show next event module on event page" to enable it. Now, if the box for Next Event Module is checked in your Single Event Sidebar as well (Appearance > Widgets) then it will be displayed in you single event page, otherwise, even after enabling it in MEC settings you might not see it in your single event page.
Note: It will be displayed only when the "Event Repeat" option is enabled for the event.
Here you can set your Next Event Module to redirect the user to the next occurrence of the "Current" event or the occurrence of "Other" events.
a. If the "Next Occurrence of Current Event" option is set, then the date of the next occurrence of the same event is displayed.
b. If the "Next Occurrence of Other Events" option is set, then the date of the next occurrence of the another event is displayed.
You can change the date format to be shown under Next Event Module by changing it here. Also you can do the same by going to WordPress Settings > General and from Date Format section you can change it as well.
Please watch the video below to learn how to enable and work with Next Event Module.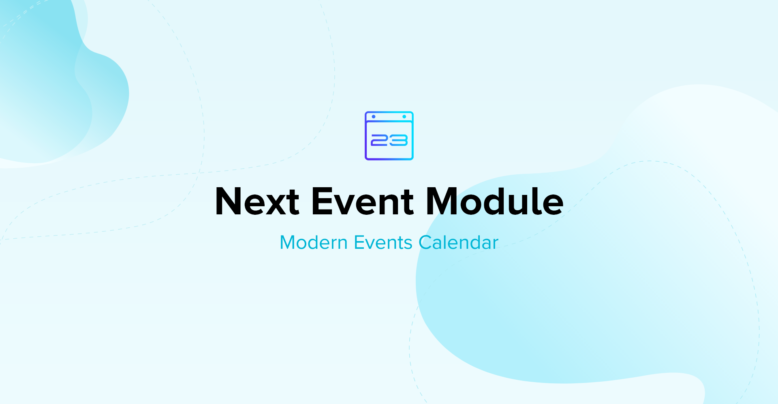 Recommended Posts