---
Organizer and Other Organizer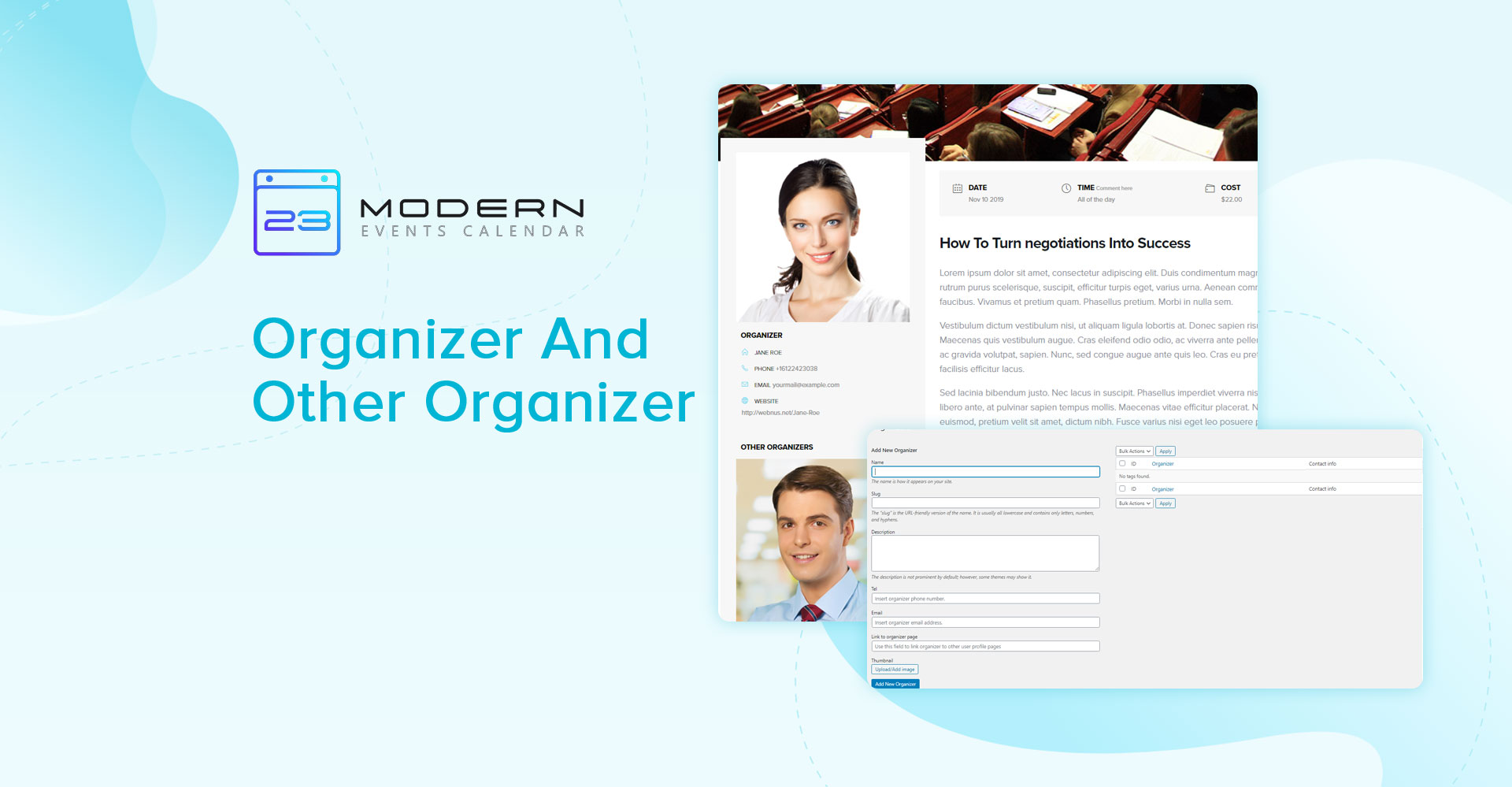 Organizer and Other Organizer settings are identical to the adjustment of location in the modern event calendar plugin. If your event has a specific organizer then you can easily set it up. But, you can also add multiple organizers:
Insert Organizer Name.
Fill out permalink here.
Description for Organizer:
To enable this option in the event you need to enable MEC Settings> Single Event> Organizer Description on the single event settings. You can also navigate to the additional organizer tab to enable this item for additional organizers: https://webnus.net/dox/modern-events-calendar/event-detailssingle-event-page/
Fill out organizer "Tel" field.
Fill out organizer mail.

 Organizer page link (which you can create separately) or any other link you can put here.

Upload the Organizer image
In add event easily assign organizer to an event:
To set an Organizer in single event navigate to the Organizer tab and set up an Organizer for your event from the list.

You can choose in the same way for the other organizers

You can also create an Organizer with the information above for "Event Main Organizer"

On the Front-end Event Submission page is the same way above

This is also how it is displayed on the events.
Organizer output should look like this: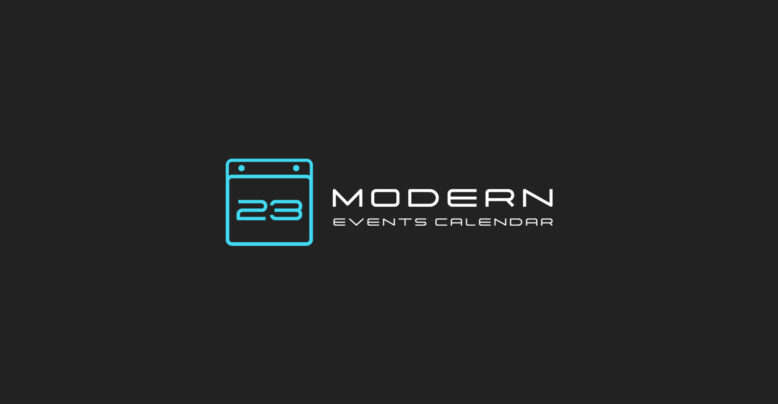 Recommended Posts