---
Weather Module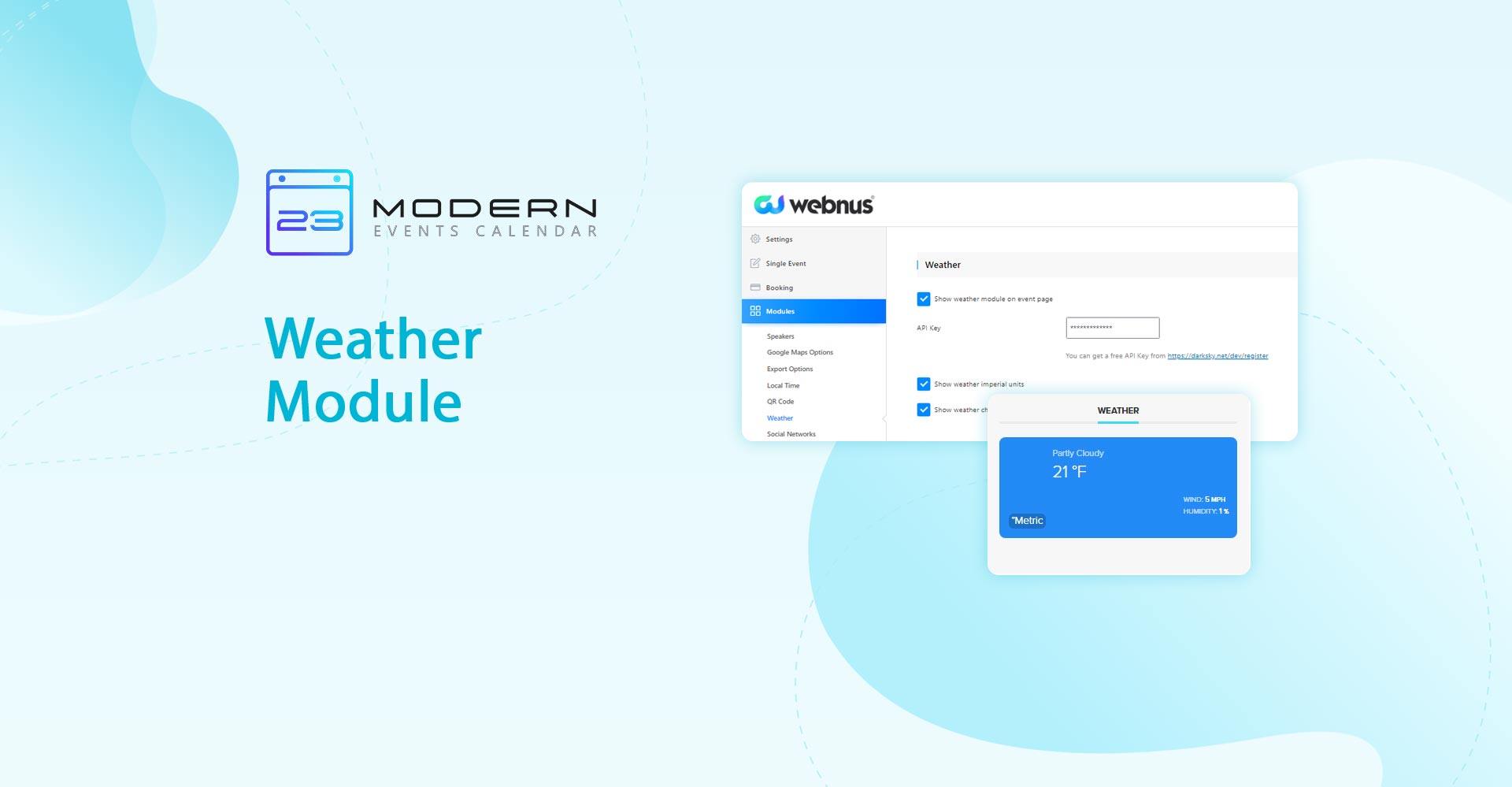 You can add the Weather Module widget to single events sidebar by enabling it from MEC Settings.
The first step for adding weather module is to submit a new registration on this website https://darksky.net/ and receive a new API, then put it in the MEC Settings > Module > Weather Module.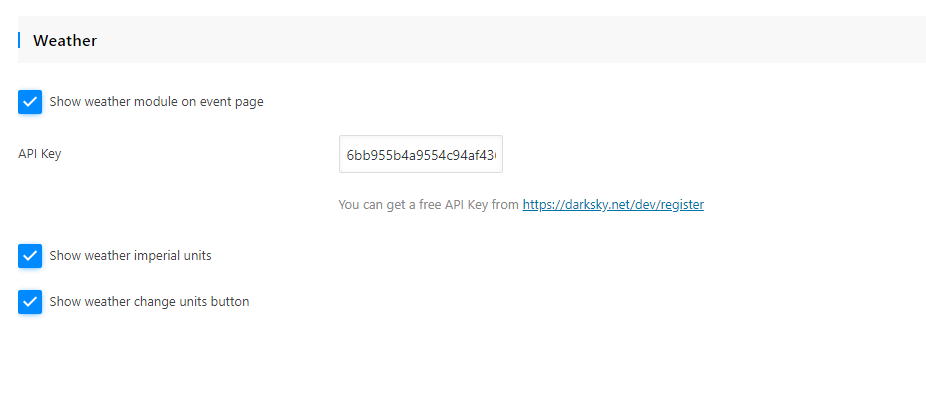 Please Note1: After adding Darksky API Key, you should add a location in WordPress Admin > MEC Location for the events which you want to show the weather widget in their single event. This location must have latitude and longitude, you can get them from here: https://www.latlong.net. After doing this, go to your event's Back-End and set the Event Location and save settings. The weather widget will appear in the front-end of the event.
Please Note2: You can change the units in weather module from Imperial system to SI or Vice versa.
Recommended Posts